By Kyle Schurman Created: January, 2021 - Modified: December, 2022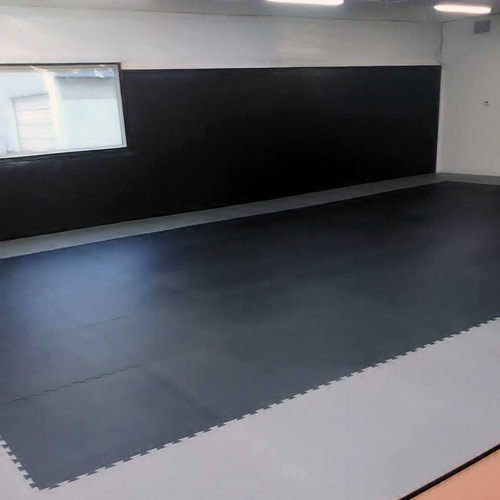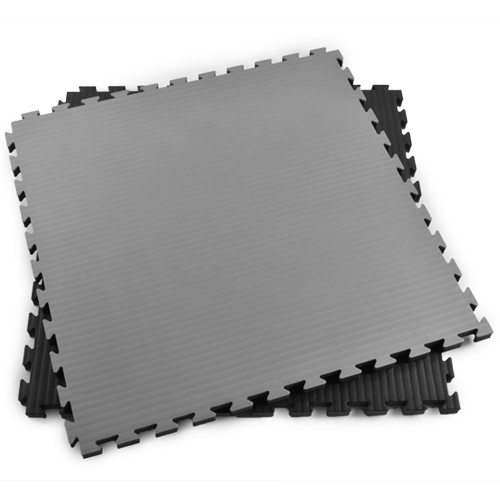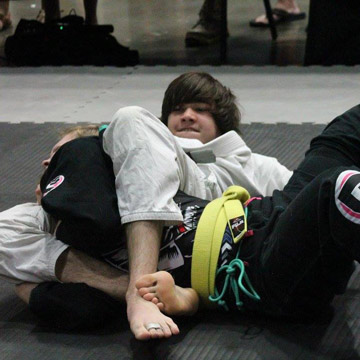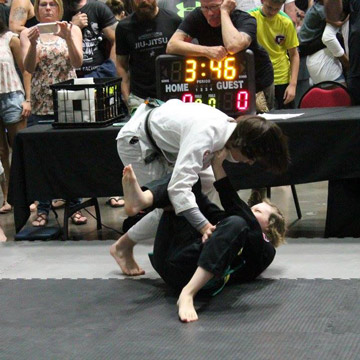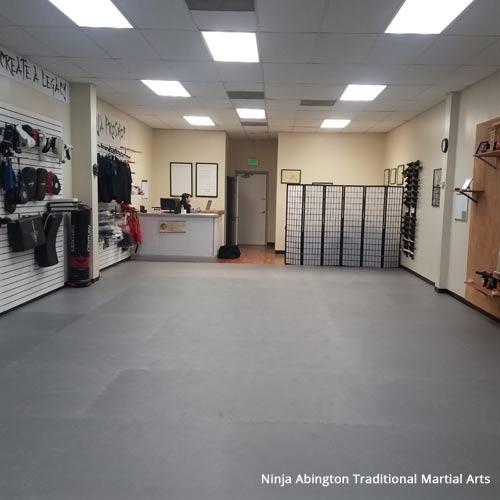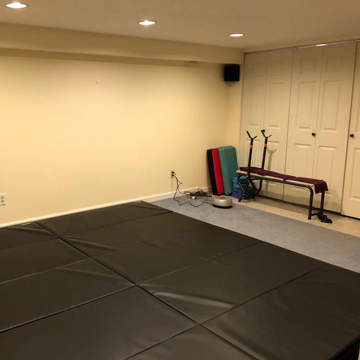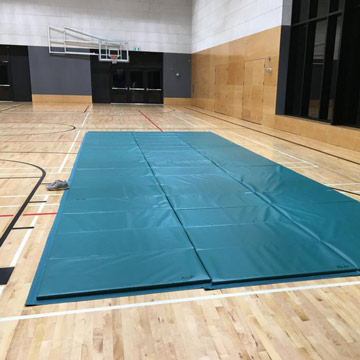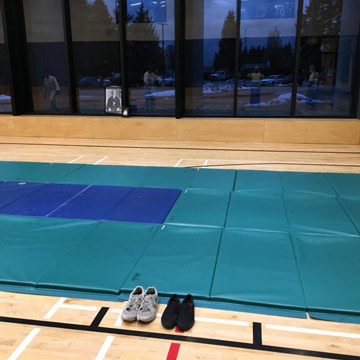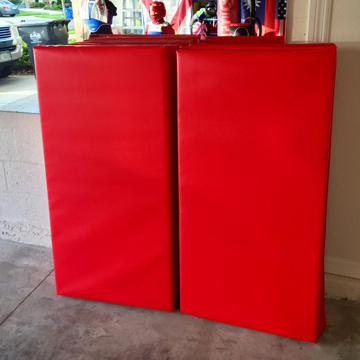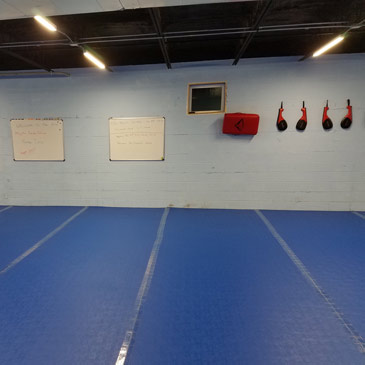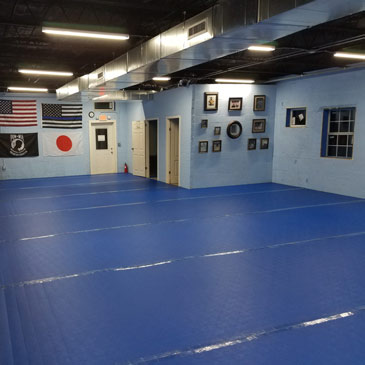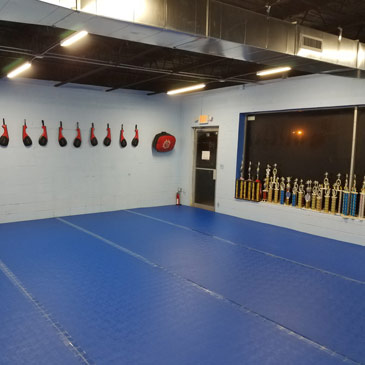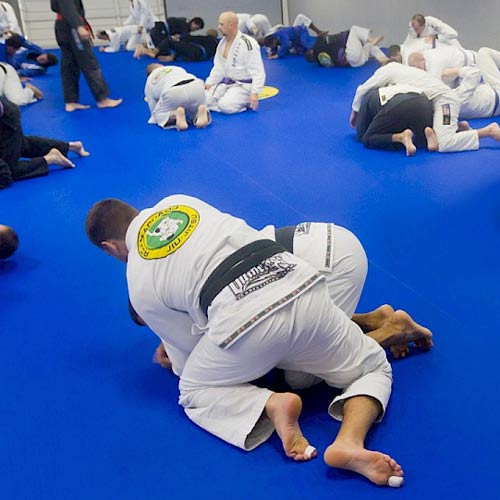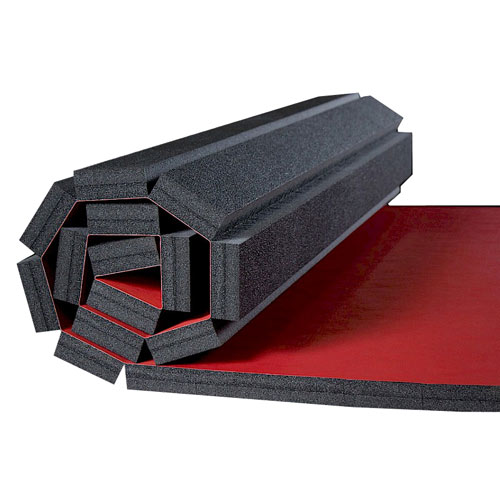 Competition judo mats for athletes ages 15 and up should be at least 8 by 8 meters (26.25 by 26.25 feet) in coverage. Ages 14 and under need at least 7 by 7 meters of matting (23 by 23 feet). The rules require a safety border ring of at least 3 meters between mats during a competition.
For facilities that cannot leave competitive sized judo mats laid out all of the time for workouts and practices, using semi-permanent mats in the proper coverage space for competition is a smart idea. Some of the options for semi-permanent cushioned judo flooring include:
Interlocking puzzle mats

Folding gym mats

Roll out training mats

Vinyl covered crash mats
With puzzle judo mats, just connect multiple pieces together to create the desired coverage size. Or with flat edge mats, just lay them side by side and use vinyl tape or hook and loop connectors to secure them.
Can I Create a Competition Judo Mats Layout With Puzzle Pieces?
To quickly create a large sized fighting mat for competition training, the
Judo Jiu Jitsu Mats Interlocking
model is a smart choice. Each individual mat measures 3.3 by 3.3 feet, which makes the layout go fast.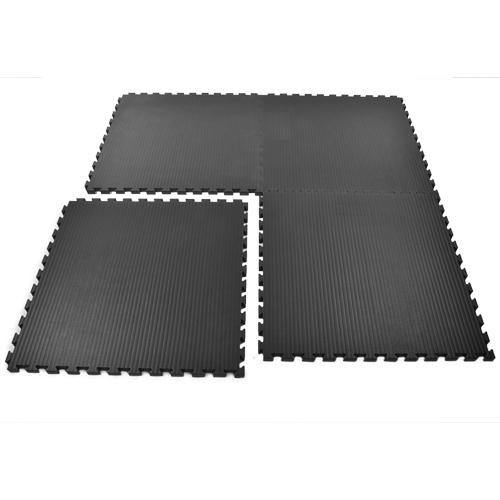 Installers can create a sharp looking floor in little time with this product, as the interlocking puzzle edges fit together tightly without the need for adhesive. They will not separate when placed under the pressure of martial arts athletes going through a workout.
One of the advantages of these puzzled edge mat systems is that installers can cut the pieces to fit tightly against a wall or can use the border strips that ship with each piece to build a floating island layout with finished, flat edges.
These economical foam mats for sale carry 1.25 inches of thickness, so they won't deliver quite as much protection from falls as a thicker crash mat. The closed cell EVA foam in this model is extremely durable.
For beginners, the thicker
1.5 inch grappling mats
will offer better fall protection during throws.
What Thickness Works for Judo Throwing Drills?
For thicker judo mats that work to protect athletes during throwing practice and takedown drills, look to build a flooring with at least 2 inches of thickness.
The
Folding Gym Mats 5x10 Foot x 2 Inch
model works extremely well for throwing practice in the martial arts studio, delivering plenty of cushion in a durable padded mat that folds up for storage after practice. Each mat has an 18-ounce vinyl cover that stands up to repeated use.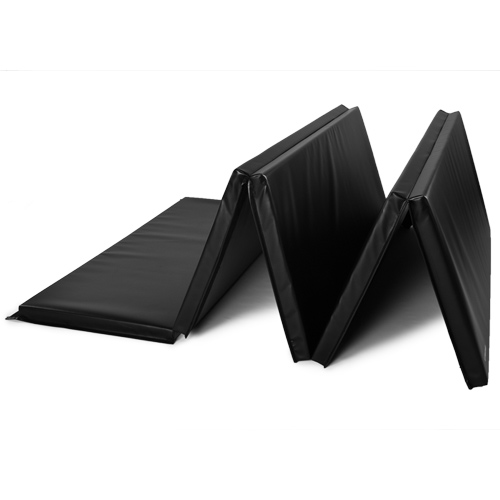 Create any desired coverage size by connecting multiple mats using the hook and loop connectors on all four sides of the folding mats. These will hold the mats in place as the athletes perform their workouts without pulling loose under the stress. Yet, they're easy to take apart when the workout is over and it's time to place them back in storage.
For another convenient mat, consider the
Roll Out Mats 2 Inch
product. Roll this 6-feet wide mat over the existing floor when it's time for the throwing practice. Then roll it up again when practice time ends.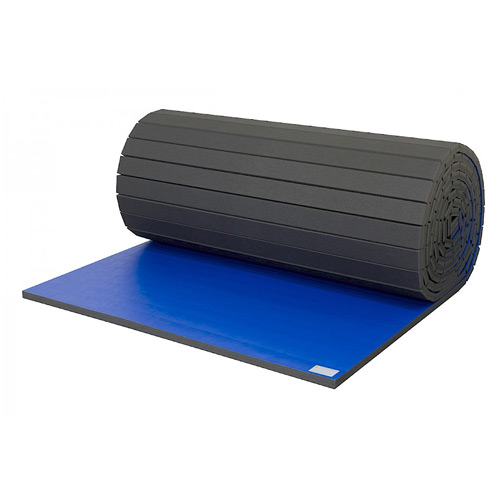 Each mat makes use of a 24-ounce vinyl that's flame bonded to the foam for maximum durability. The foam layer in the mat has slices every few inches, allowing the foam to pull apart as it rolls up, creating a tight roll. When the mat lays flat, though, the slices press together tightly, ensuring no loss of integrity or support occurs.
Both of these 2 inch mats make use of a polyethylene (PE) foam that has the perfect mix of cushioning and firmness for martial arts workouts.
Do Judo Crash Mats Provide a High Level of Protection?
A crash mat delivers at least 4 inches of thickness, providing maximum cushioning for development of certain skills in this discipline, especially working on throws. Oftentimes, extremely thick crash mats of 8 or 12 inches in thickness will appear in gymnastics or cheerleading studios, while mats closer to 4 inches will work nicely for martial arts.
One of the most popular types of crash mats for judo is the
Martial Arts Crash Mats 4x8 Foot
model. The open cell polyurethane (PU) foam compresses as the athletes land on it, bouncing back to its original shape quickly to deliver the desired level of cushioning.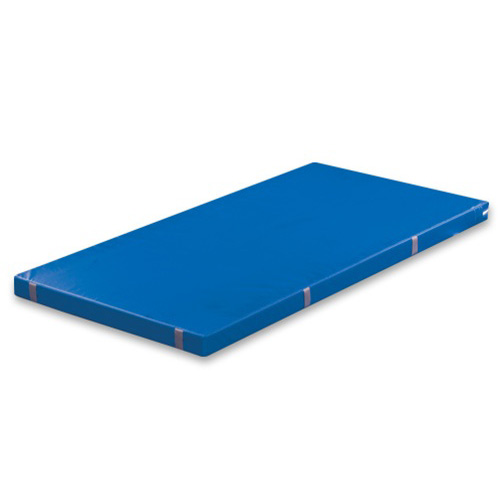 The 18-ounce vinyl cover will stand up to frequent usage. It is available in more than a dozen colors to yield a layout that matches the color scheme of the dojo.
Because these mats have straight edges, lay them out in a large room side by side for maximum coverage. Many studios will store these crash judo mats until they're needed for a particular skill building session. Each made-in-America mat has handles on the sides and edges to aid with moving it into place.
For more on this topic please review our
Judo Mats
product page.