Selecting a Home Dance Floor: Interlocking Tiles vs. Rolls vs. Mats
By Lisa Hobbie Created: May, 2020 - Modified: August, 2023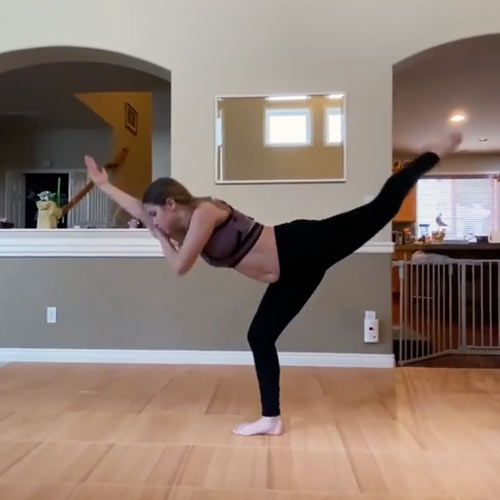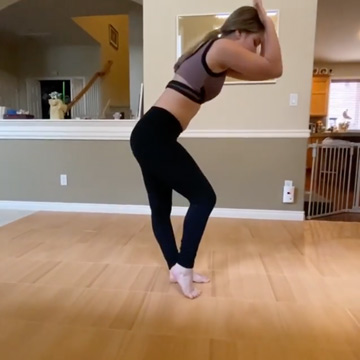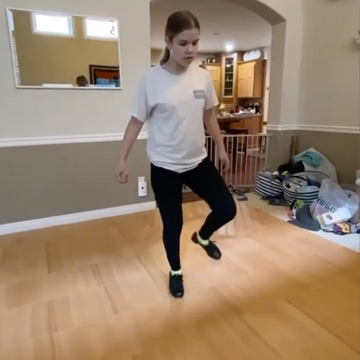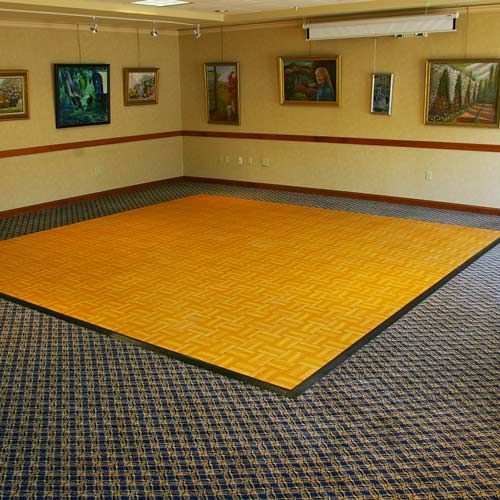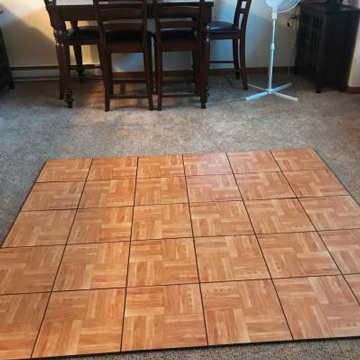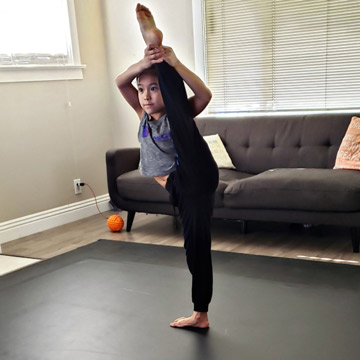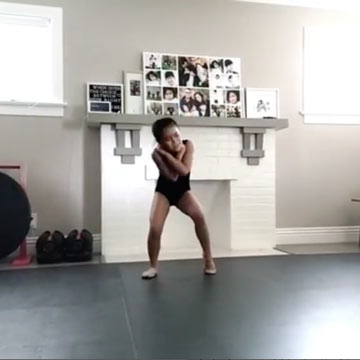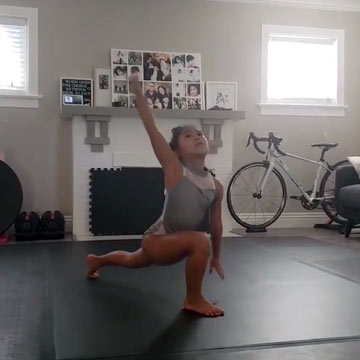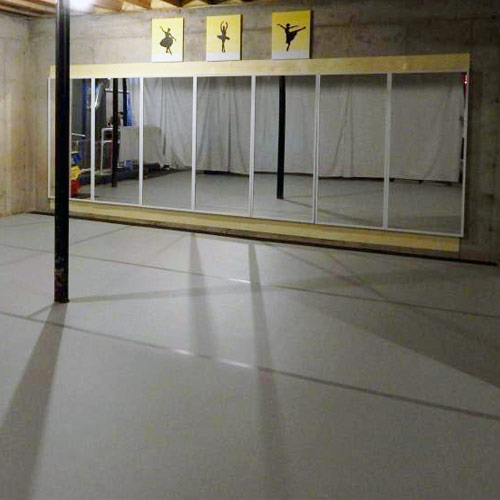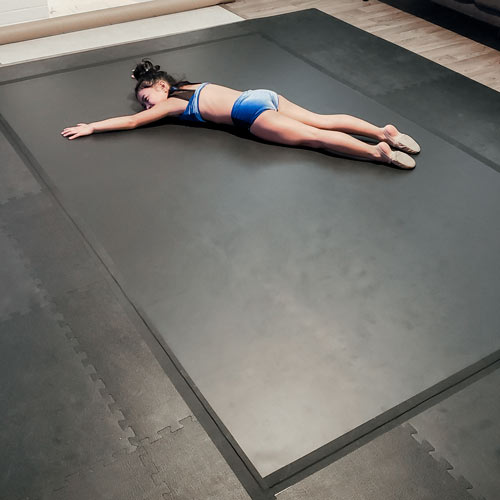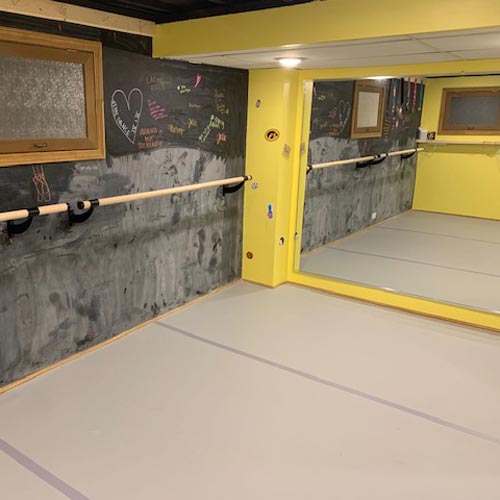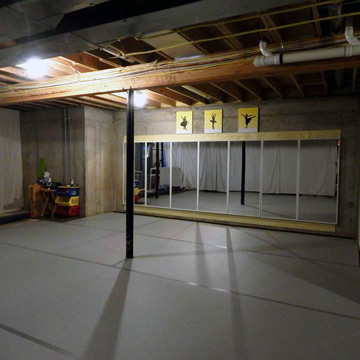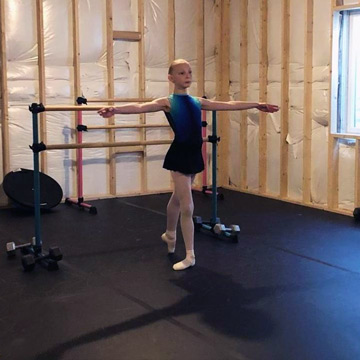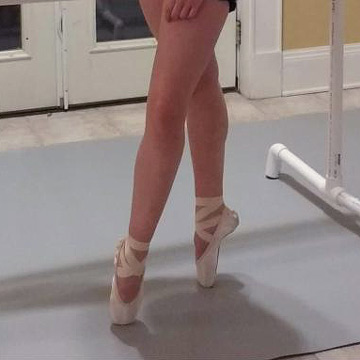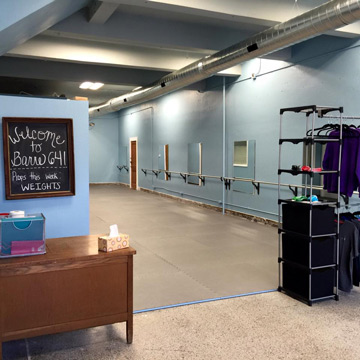 If you have made the decision to install a dance floor, you may find yourself wondering what the best option would be. Although there are many home dance floor options available at Greatmats, most people find that either dance floor rolls or dance floor mats are the best. Each of the options are amazing quality and are simple to install.
We will take a look at three of the most popular options, all of which make for suitable, durable, diy installations.
Portable Dance Floor Tiles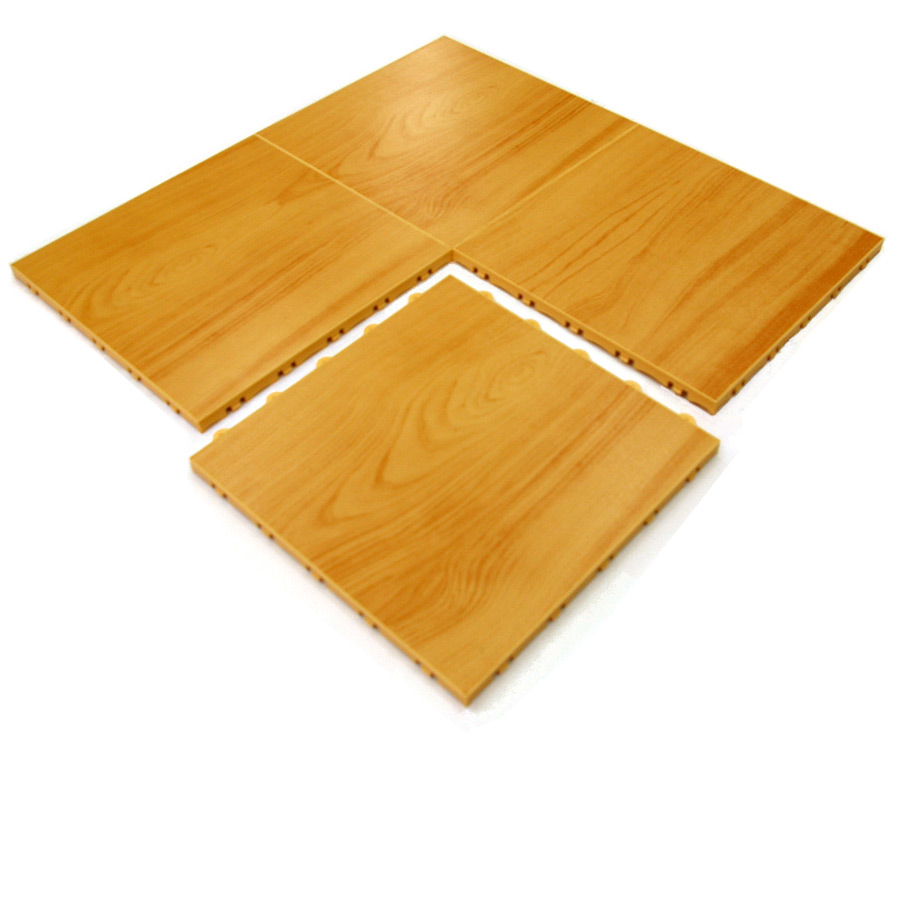 A great home dance floor option that can be easily moved, stored, assembled and disassembled, these
12x12 tiles
can be
installed over any hard surface, including carpet
- making them a solution for just about any space! 
It is designed to be installed and disassembled repeatedly, without compromising the quality and life of the product.
Features of the Portable Dance Floor Tiles
12'' x 12'' plastic tiles
Easy snap together installation
Extremely durable commercial grade vinyl top surface with a 5-year warranty
Raised tiles allow water/air flow underneath
This home dance floor can even be used outside temporarily in a driveway! It is waterproof, and it allows for water and air to flow underneath. With 8 different finishes with beautiful woodgrain to choose from, and a ramped border edging option, you will have a floor that is attractive, safe, and versatile. It can be cleaned with a damp mop, hot water, and common household floor cleaner.
Martial Arts Mats for Dance Floor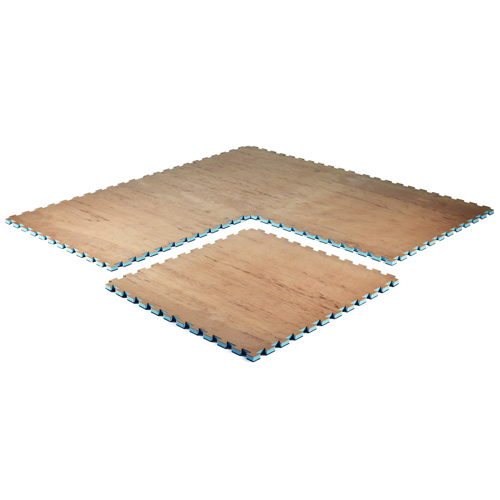 If you prefer puzzle type mats for a home dance floor option, a
Martial Arts Mat
is an excellent option. These EVA foam mats come in a variety of colors - black/gray, red/blue and wooden/black, and the interlocking design makes for fast installation of a space as small or large as you want. 
Features of Foam Martial Art Mats for Dance Floors
3.28' x 3.28' foam tiles
Easy interlocking diy installation
Easy removal
High density EVA foam
Double sided
Non-absorbant
Martial arts mats are the perfect choice if you are seeking a floor that would work well for hip hop, jazz, or dance fitness like Zumba, step, and other exercise programs. These types of dance tend to be higher intensity and also tend to produce a lot of sweat, making the non-liquid absorbing surface of closed cell foam a very attractive feature of this flooring option. The surface is also designed to allow for quick movements, which is important when doing any type of dancing. It provides just the right amount of cushion and support. 
Because these mats are 1 inch thick, some cushioning will be provided without slowing the participants down. So, they will experience a controlled slip surface that is easy on the body. This home dance floor option is so versatile, making it a solution for a workout room, as well as a dance studio.
Dance Floor Rolls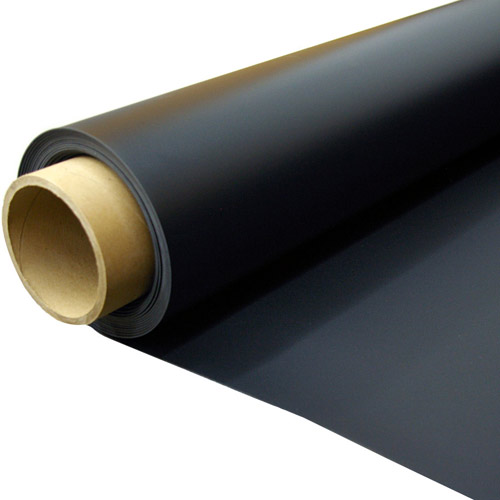 If you have a hard, flat surface like wood or concrete in your dance space, a home Adagio dance floor is an excellent option that will deliver amazing results. Marley floors are among the most popular choices when it comes to home dance floor or dance studio flooring. These types of floors are now used on the stage, in the studio, and everywhere in between, and they are available for specific and general dance purposes, so it's great if you're also able to have this flooring in your home practice space. 
Features of Dance Flooring Rolls
Made with durable long lasting vinyl
Easy to transport and install
Provides traction and bounce back
Various sized rolls or custom cut lengths available
Install on any hard flat surface
They are made of long-lasting vinyl material, don't absorb liquids, are durable, and come in portable, semi-permanent, and permanent installation options. They give dancers the traction and bounce back quality they need. A very versatile and economical option for a home dance floor is the
Adagio dance floor package
. This Rosco Adagio Marley floor works well for ballet, tap, jazz, and lyrical. It works well with hard or soft shoes, or, bare feet. To install this 10.5x10 foot floor, simply unroll and tape down using the tape provided, see our
easy DIY home Marley installation options
. The resulting floor is extremely tough and durable, and it can be installed and rolled back up to transport or store it, as needed. This flooring provides great traction and is slip resistant - but it still allows freedom of movement. For the best dance floor that can go over wood, over concrete, or over tile. . .this is it. 
Greatmats - for all of your home dance floor needs!
Once you have made the decision to purchase a home dance floor, there are so many factors to consider: 
How big is the space you need the flooring for? 
Do you need to purchase a special subfloor to go under the dance floor? 
Does a specific floor need to be purchased for the specific type of dance you will be accommodating? 
All of these questions may be overwhelming; but they don't have to be. Find
tips for selecting a home dance floor here
or let the friendly and knowledgeable staff at Greatmats go to work for you! Selecting a home dance floor is a process and an investment, so it is important that you have all of your questions answered and understand what all of your options are. Greatmats can help you with that. . .and so much more! 
Which Dance Floor is Right For You