The Top 5 Gymnastics Mats on a Budget
By Julia Nass Created: December, 2017 - Modified: July, 2021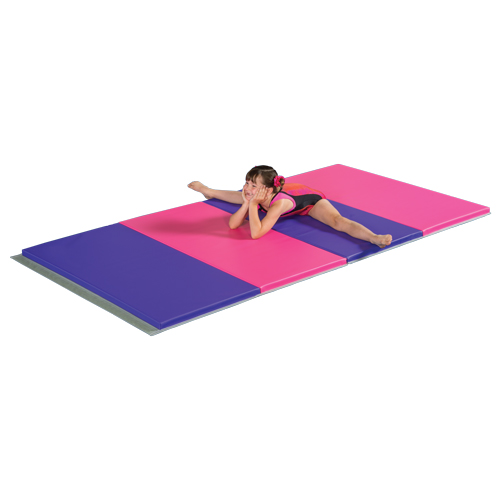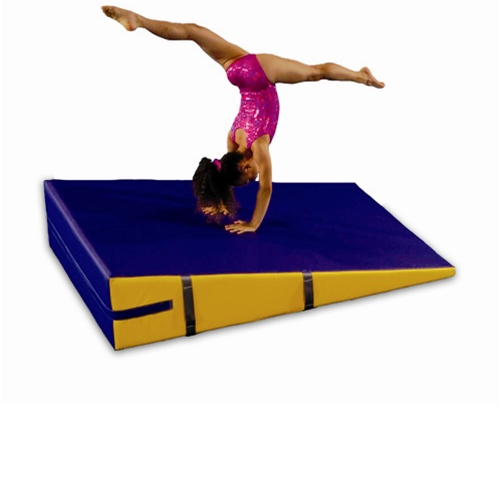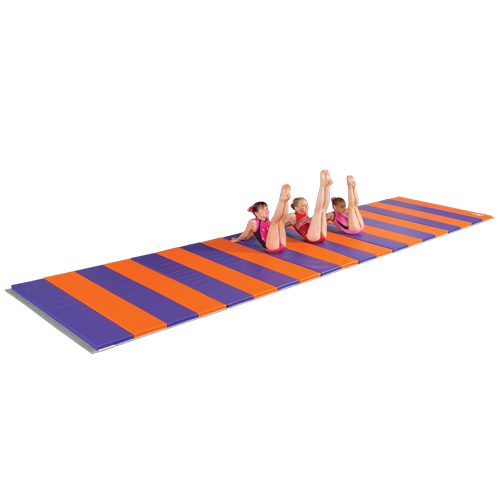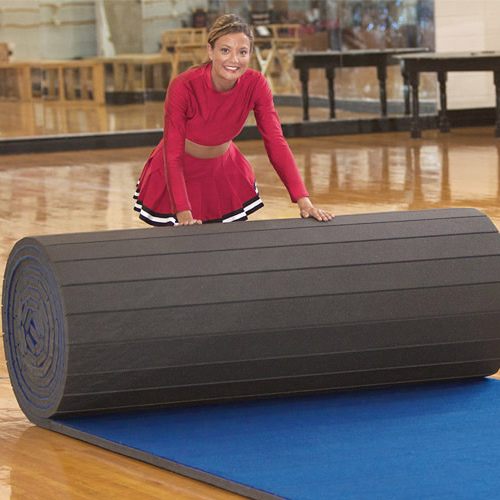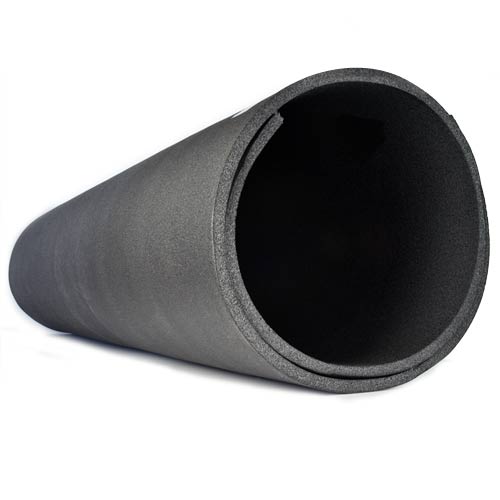 Safety is everything when it comes to a sport like gymnastics. The right flooring will support the limbs and joints of gymnasts, while ensuring athletes are protected when falls happen. But is it possible to buy gymnastic mats cheap without skimping on safety? At Greatmats, it certainly is. Despite what the low price may say, all of Greatmats cheap gymnastics mats are durable, high-quality and safe. If you are seeking gymnastic mats cheap, find one below among Greatmats' top five gymnastics mats on a budget.
Gymnastic Mats All Sizes
Greatmats
Gymnastic Mats All Sizes
are a great place to start for safe and durable cheap gymnastics mats. These mats are constructed with a durable foam core that absorbs shock and provides cushion. A 6P compliant vinyl cover surrounds the foam core and can used barefoot or with athletic shoes without wear and tear. The mats are available in six different sizes, three different thicknesses, and over fifteen vibrant colors. Choosing different colors is not only fun and aesthetically pleasing, but it can help trainers differentiate between different groups and levels. These cheap gym mats start at only $139.00, a price you'll be hard-pressed to beat anywhere else.
Foam Rolls 6x42 Ft x 5/8 Inch
Foam Rolls 6x42 Ft x 5/8 Inch
provide an extremely economical way to add cushion and rebound to an athletic floor. Rolls are made of prime polyethylene foam that provides the perfect under-layer for a gymnastics floor. Foam Rolls are meant to be used with a vinyl cover so foam in order to lengthen the lifespan of the foam. Foam Rolls are available in three different thicknesses: 5/8 inch, 1 inch and 2 inches. The 5/8 inch thick roll is the most affordable choice and is currently on sale for only $.94 per square foot.
Incline Wedge Mats All Sizes
Incline Wedge mats
are a superb, versatile training tool for gymnasts. Athletes of all levels utilize them for conditioning, basic tumbling, uphill vaulting and transition training on bars. Starting at only $146.00 per mat, incline wedges are one of the more affordable gymnastics training mats on the market. These cheap gymnastics mats come in fifteen stylish colors and can be ordered in two different colors.
Gym Mats 4x10 Feet 2 Inch 4V 18oz
Read what one of Greatmats' customers had to say about
Gym Mats 4x10 Feet 2 Inch
. Mark from Texas reviewed, ''Great product and great service! The order process was quick and easy. I liked that shipping was included in the cost and the cost was the least expensive of any competitor I found. The mat arrived earlier than I had anticipated and was in great shape. I plan to order one or two more mats of the same type. With Velcro edges on all four sides it makes the mats super versatile. I will definitely recommend GreatMats!'' This cheap gymnastic mat is on sale for only $139.00, down from $259.00. As an added bonus, these portable mats are super for both at home and at training facilities.
Cheer Mats 6x42 ft x 1-3/8 Inch Poly Flexible Roll
Last but not least, Greatmats recommends
Cheer Mats 6x42 ft x 1-3/8 Inch Poly Flexible Roll
for over a hundred dollars in savings. These gymnastic mats come cheap at $2.51 per square foot. Cheer Mats Poly Roll is a top-of-the-line tumbling mat made with a needle-punch carpet top flame-bonded to 1.5 inches of polyethylene foam. Such high quality construction yields a safe, cushioned structure for landing. Further, mats stand up to years of use and are not run down by hard landings. These cheap gymnastics mats can be rolled up and put into storage with just a couple people carrying it.
High Quality Products, High Quality Service
Greatmats' customer service matches the upmost quality of all of its products. Heather from Oklahoma bought the Cheer Mats Poly Flexible Roll and commented on her experience with the process. ''I was extremely pleased with the entire process of ordering, communication, and timely delivery of our cheer mats. My contact through the process was outstanding! Every time I had a question she always responded quickly and was extremely efficient throughout the entire process. I will highly recommend GreatMats to anyone I come in to contact with! I greatly appreciate the professionalism and efficiency of this company!''