What Are Some Family Room Flooring Ideas?
By Lisa Hobbie Created: August, 2020 - Modified: September, 2023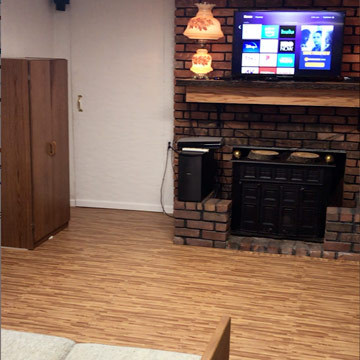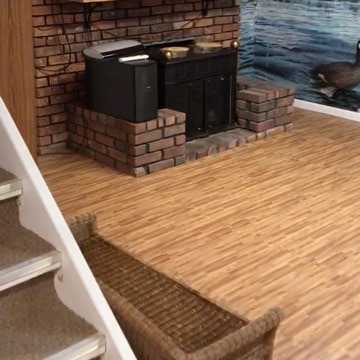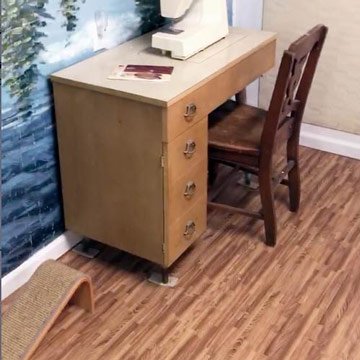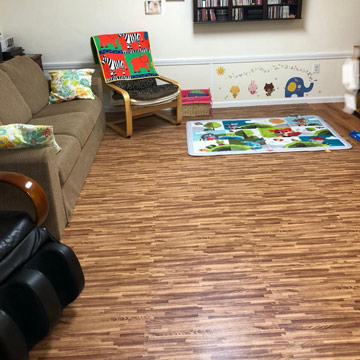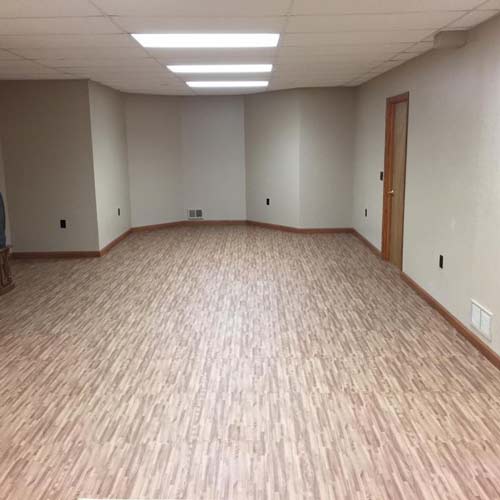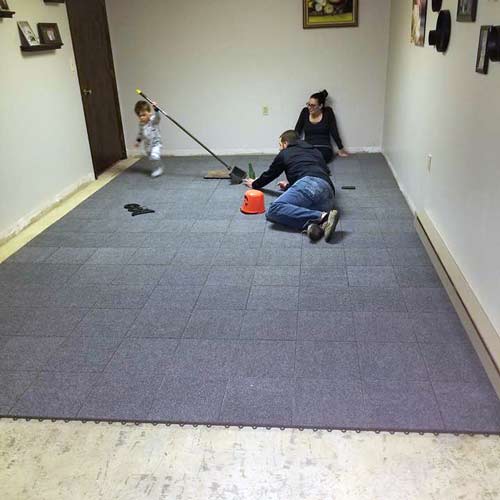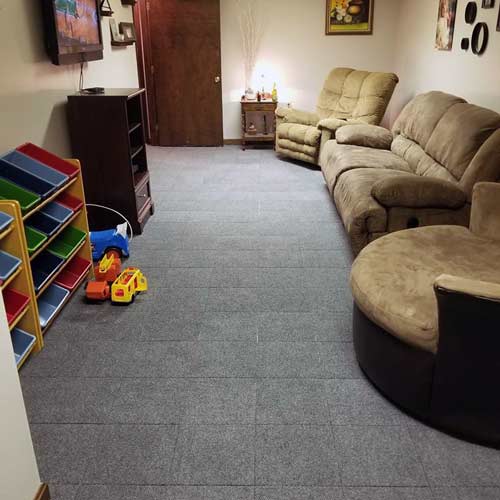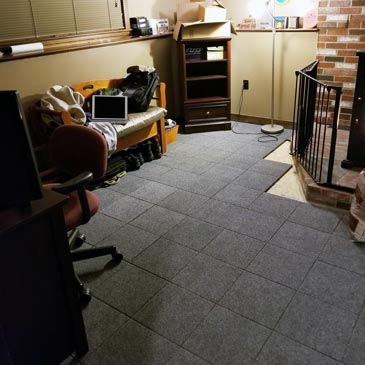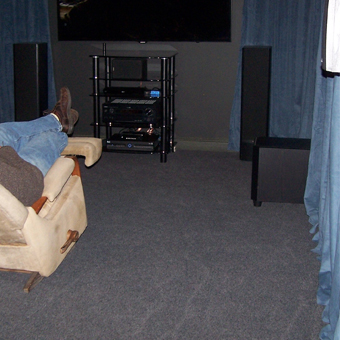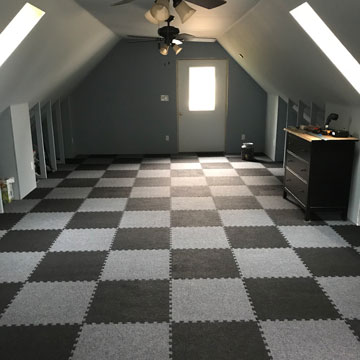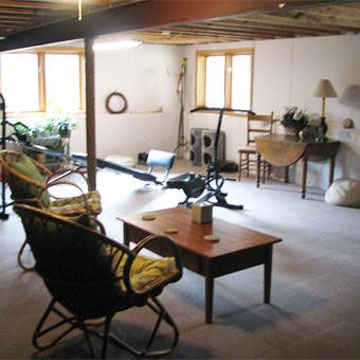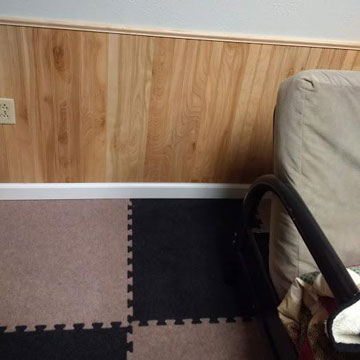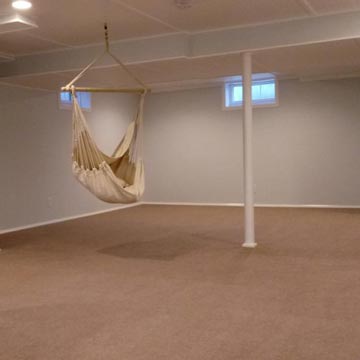 A family room is a great setting for sitting together with loved ones and enjoying a favorite movie, board game, or quality time visiting. Selecting cozy furniture that looks and holds up well, decor to create an inviting environment, and adequate space for other amenities like a fireplace all play an important role in creating the perfect space. 
Flooring Options for Family Rooms
When considering family room flooring ideas, deciding what the best option is for you may seem like an overwhelming task.
Do you want the look of wood or vinyl?
Perhaps, you prefer carpet?
Do you want it to be light or dark in color?
Or, maybe, you want a maintenance-free tile?
A great place to look at all of the best options on the market is Greatmats. From laminate with a hardwood appearance to options ideal for a basement setting, regardless if you're working on an addition or new construction, the choices are virtually endless. If you prefer light or dark colors and if your space is large and open or small and tight, there are family room flooring ideas ideal for any space.
Carpet Tiles for Family Rooms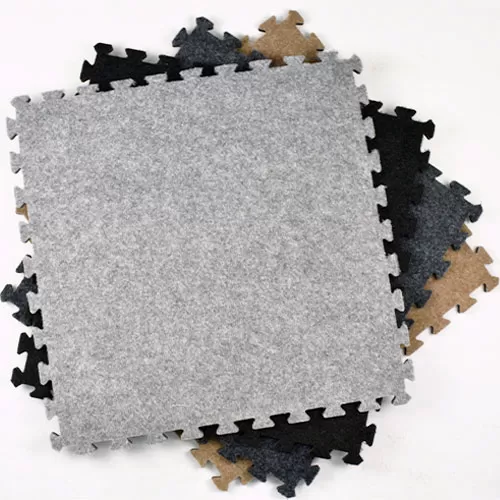 Interlocking carpet is among the most popular family room flooring ideas. Where it will present the feel and appearance of traditional carpet, it offers features that make it an option that is cleaner, lower maintenance, and more durable than standard carpeting. 
Royal Interlocking Carpet
tiles are an excellent choice. These carpet tiles are very strong with tops that are laid with a durable carpeting that is bonded to a foam base. This allows it to stand up to foot traffic, furniture, play time, and more. The carpet squares can easily be placed directly on clean concrete or other subfloor without the use of adhesive. 
These carpet tiles are waterproof and non-absorbent, so if and when there are spills or accidents, they won't absorb the liquid. This helps prevent the growth of mold, mildew, and bacteria! They are also odor proof, easy to clean, and provide a comfortable anti-fatigue and insulation value similar to traditional carpet - which makes for a cozy family room feel. They also provide a stylish finish that is easy to clean with a vacuum, as needed. 
Modular Carpet Tiles for Family Room Floors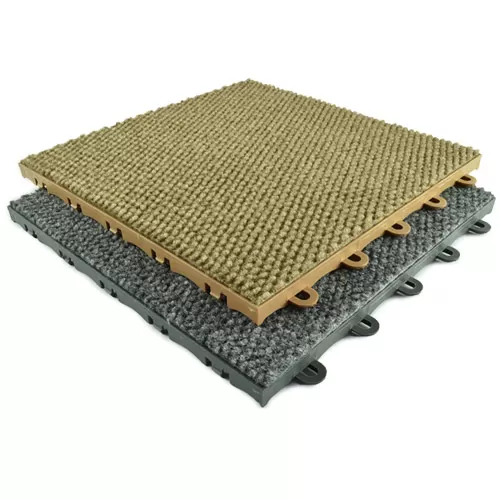 Modular Carpet Squares
are also among the more popular family room flooring ideas, especially if the family room is in a basement setting. This product is a very durable floating floor product that is water resistant and made from recycled materials. 
It features a plastic base and carpeted top and is designed to withstand high roll loads with their quality construction. The raised squares reduce transmission of cold temperatures from the subfloor, so you will not feel the cold from the subfloor on the surface of the carpet squares. 
This product is very simple to install with a snap together process without the use of glue or nails. Again, it is a suitable option for a basement, because if the subfloor gets wet, the carpet surface is raised off the subfloor allowing airflow beneath the finished floor. It can be disassembled and re-installed as needed.
Raised Basement Floor Tiles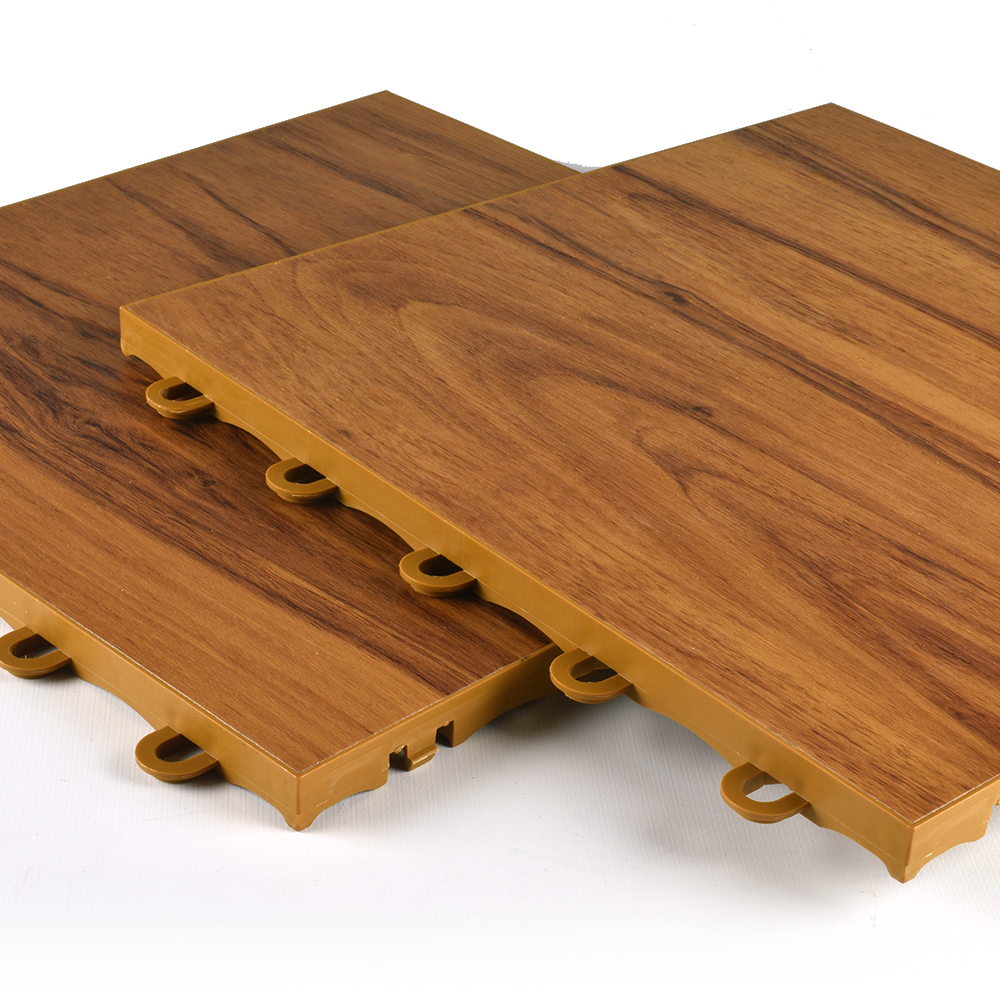 Max Tile Raised Floor Tile
actually performs really well in a family room setting, as well. This economical flooring tile is waterproof and attractive, with many color options from slate to oak - and designs in between. The snap together connection provides for fast and easy installation, and the modular raised base allows for air flow and drainage. 
The durable surface allows for lots of foot traffic and furniture (furniture coasters recommended) without a lot of maintenance like standard wood would require. It can be installed over any hard, flat surface. Border and corner ramps are available for a crisp finished look, and with the addition of a large area rug, this floor will be an attractive and well performing family room option.
Vinyl Wood Grain Flooring for Family Rooms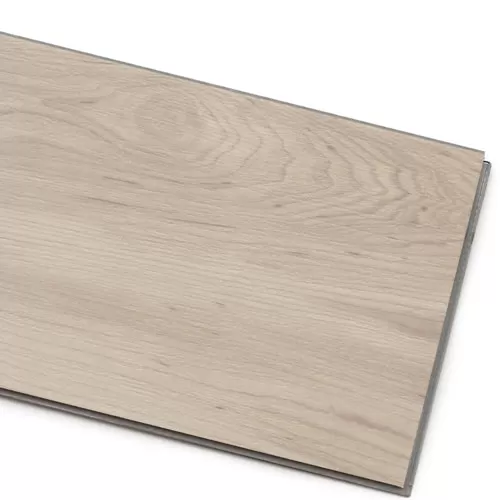 Luxury vinyl planks like
Envee Rigid Core LVP Laminate Planks
could also be considered when looking at family room flooring ideas. This product has a water- and dirt-tight surface and a clear wear layer. Installing our waterproof rigid core flooring in any living space that is prone to dampness is a smart idea. It's design and interlocking base make for an easy assembly without adhesive. With a variety of wood grain colors and designs, you can achieve the look of rich wood at a fraction of the cost. This flooring will accommodate heavy furniture.
Reversible Wood Grain Foam Flooring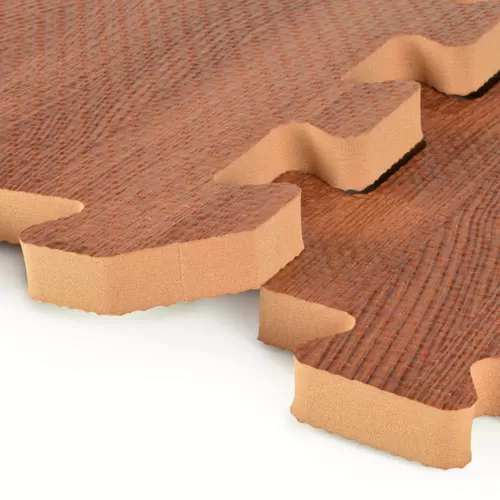 Finally,
Reversible Wood Grain Foam Tiles
are a very versatile family room flooring idea. This foam tile product is durable, double colored, and double sided. The foam tiles feature a beautiful wood grain pattern and have a tight fitting design. This lightweight flooring is a very high quality one that is easy to clean, easy to install, and is portable. It provides many benefits like safety, comfort, and beauty, and it is waterproof, lead free, and latex free. With beautiful wood grain patterns, this product can transform a family room or virtually any space. Due to the cushioned nature of the EVA foam material, furniture coasters are recommended to prevent indents or punctures.
Although the family room flooring ideas highlighted are just a sampling of what Greatmats offers, they are among the most popular choices. If you have any questions about these or other products, the friendly and knowledgeable staff will help you with samples, product information, and anything else you need to help you choose the flooring that is perfect for your space.