Indoor Event and Trade Show Flooring Key Features
By Julia Nass Created: February, 2018 - Modified: October, 2023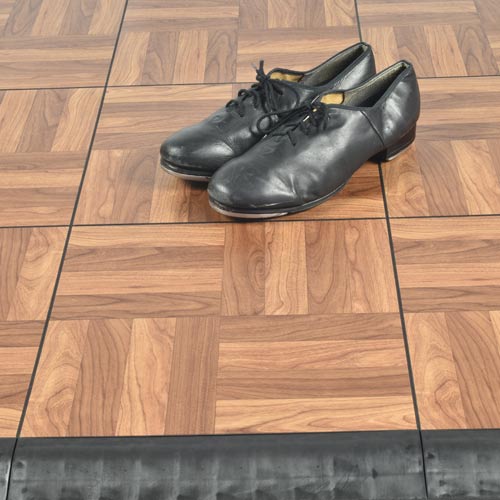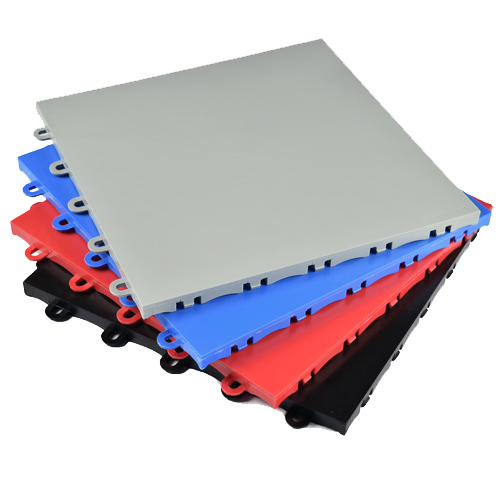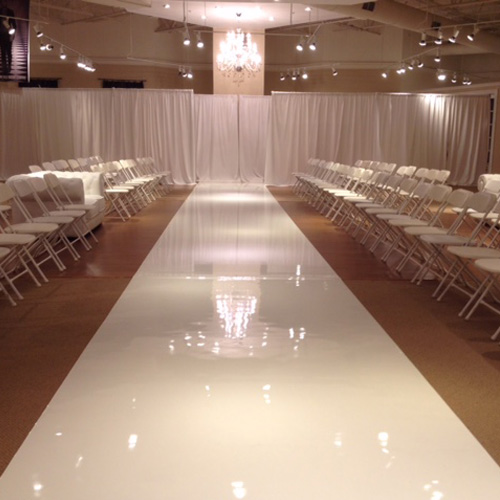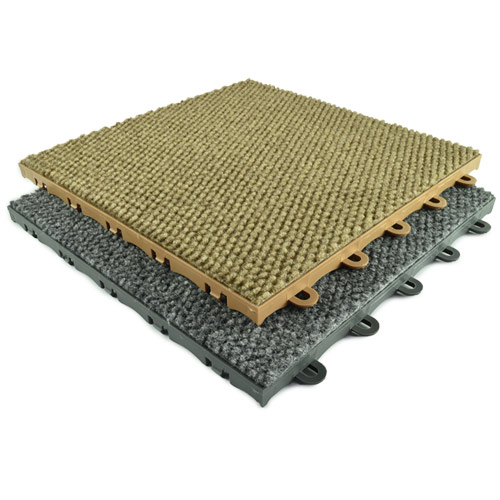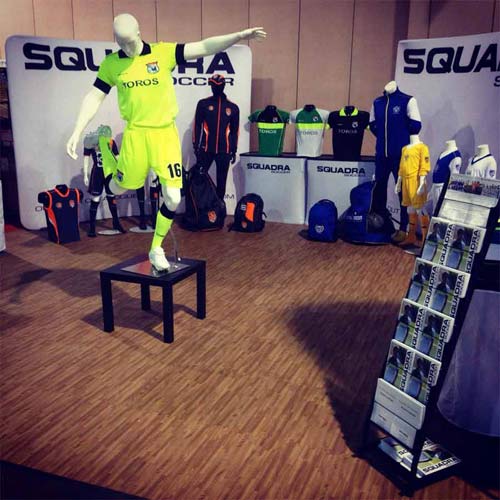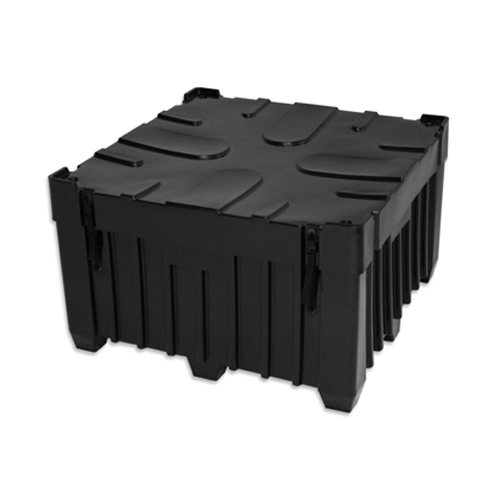 Indoor event flooring is an essential ingredient to the success of many of the biggest names in any industry, whether its for trade shows, parties or anything in between. Let's take a look at the key features of this type of flooring.
1. Portability
First of all, it is essential to choose indoor event flooring that is a breeze to install, remove and carry. An event floor should be lightweight enough that it can be transported with just one or two people. Further, it should not take more than one or two people to install indoor show flooring, and the installation process should be completely free of frustration.
Greatmats' indoor show flooring products are designed for portability and easy installation. Rarely do they need more than one person to install, and no special tools or adhesives are required in the installation process. Although installation techniques vary depending on the product, most push or snap together with an intuitive connecting system. After the event, these products require very little effort to disconnect and pick up. Well-made connecting systems ensure products can be installed and removed time and time again.
For example,
Greatmats' Portable Dance Floor Tiles
are each only one by one foot and weigh a mere two pounds. With these tiles, an entire 10 x 20 foot dance floor can be assembled in minutes and disassembled in even less time. Tiles snap together with a durable tab and loop system made to be used over and over again. These tiles are perfect for events where time is of the essence.
2. Water resistance
Event floors are highly susceptible to moisture, from spills and to mud and water tracked in from outside. Thus, water resistance is another key quality for indoor event flooring. Water resistant floors are far easier to clean and take less time to dry than absorbent flooring. Plus, they are safer. When moisture is present, it is easier for guests to slip and fall. In addition to water resistance, floors should also maintain traction even when damp.
3. Durability
Durability is not simply about a product's ability to withstand wear and tear - it is also about a product having a long life with low maintenance. For frequently-used indoor event flooring, durability is a must in order to maintain appeal and functionality. Plus, a long-lasting, durable event floor is a smart investment.
Take
Greatmats' Court Floor Tile Flat Top
as an example of fantastic durability. These modular event floor tiles can endure a static load of well over 10,000 lbs per square foot. They are constructed to maintain their original integrity even after years of intense use or strain. Tiles are tight fitting yet easy to assemble and disassemble. Temporary floors can be constructed again and again without worry of tiles deforming.
4. Style
For many indoor events, style is everything. Especially for trade shows, it is of the utmost importance to create an aesthetically pleasing space, which starts from the ground. With so many different indoor show flooring options available, it is possible to create almost any aesthetic you choose - from classy wood floors to sporty, fun foam tiles.
Greatmats can help you achieve any kind of floor style. If you are looking for something to really wow the crowd, check out the
Event High Gloss Floor Full Roll
, one of Greatmats' most eye-catching products. The vinyl roll creates a high gloss event floor perfect for video shoots, fashion promotions, wedding walkways, graduation celebrations and more. Ultimately, it brings glamour and sparkle to any event.
On the other hand, if you want a homey and cozy aesthetic, why not go for a classic carpet look. Even though carpet is not traditionally a transportable, impermanent flooring product, it is now with
Basement Carpet Tile Raised Squares
. These waterproof carpet tiles are easily assembled and disassembled just like other modular, transportable flooring products. Nevertheless, put them together and they yield a seamless, soft, cozy floor.
5. Comfort
Any great indoor show flooring maker considers the comfort of users. Particularly for trade shows, where guests and hosts are standing for many hours throughout the day, using a comfortable flooring product makes all the difference. Seek out floors that are ergonomic, cushioned and supportive to joints and limbs.
One of Greatmats' most popular indoor event flooring products is the
Wood Grain Reversible Foam Floor
, which combines high-class style with incomparable comfort. The foam tiles are cushioned yet supportive. Users love feeling like they can stand on event floor foam tiles all day without feeling fatigue. Plus, they are light-weight, stylish, long-lasting and designed for repeated use.
Putting on an indoor sporting event? Safety and comfort is essential and easily achieved with Turf Athletic Padded Interlocking Tiles. These tiles bring in the appeal of natural grass to an indoor setting. This indoor event flooring is stable, supportive and creates a comfortable indoor training area.
Storing and Shipping
Indoor event flooring often tends to need to be stored away for parts of the year. As noted before, it is helpful to find event floors that are easily transported and stored. Different products require different storage protocol. For example, it's important to store flooring rolls in a vertical position to ensure shape integrity.
For modular tiles that need to be shipped or stored, it can be helpful to purchase a storage and shipping container to keep them organized and protected. If you need a heavy duty container to store or ship indoor show flooring, look no further than
Greatmats' Event Display Floor 4x4 Jumbo Shipping Case
. These containers are made from extremely durable polyethylene plastic and are freight and cargo ready.
Reach out to the Greatmats.com customer service team for further inquiries. With your best interests in mind, they make it possible to find your perfect indoor event flooring at the best possible price.