Do I Need A Mat Under My Weight Bench?
By Lisa Hobbie Created: May, 2020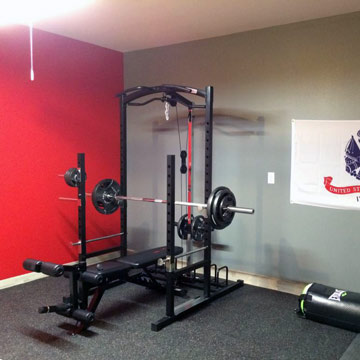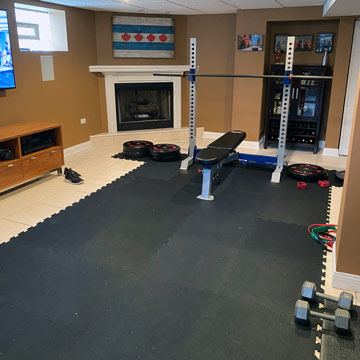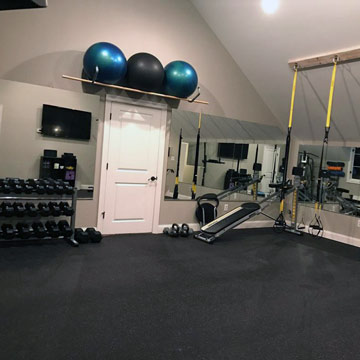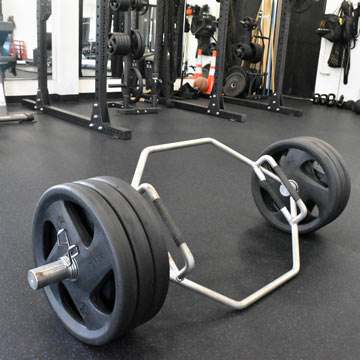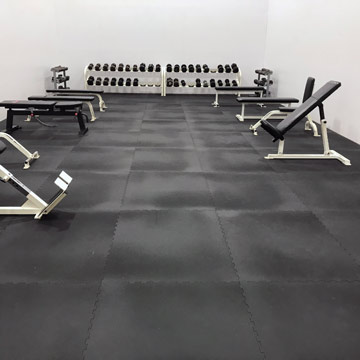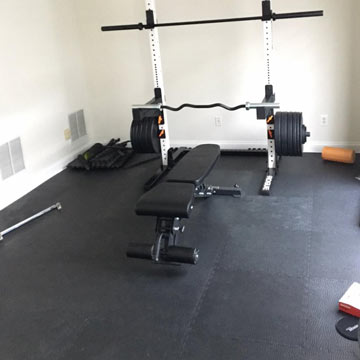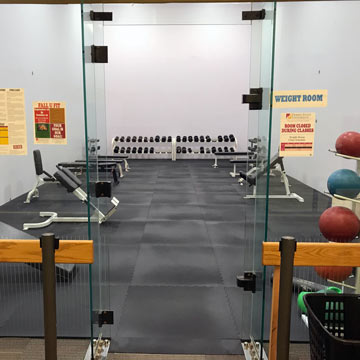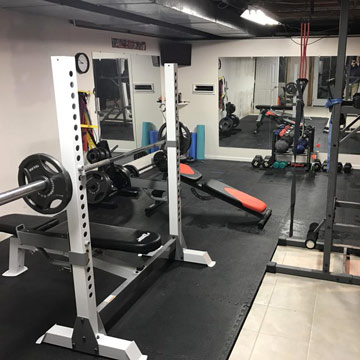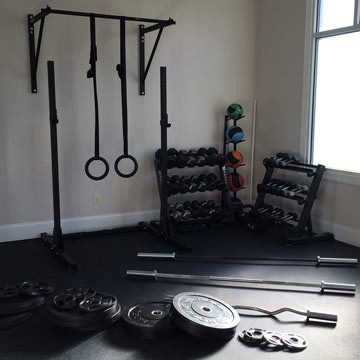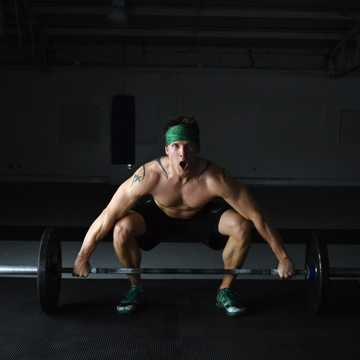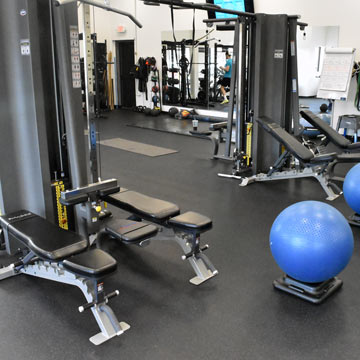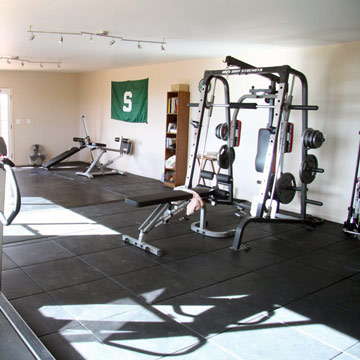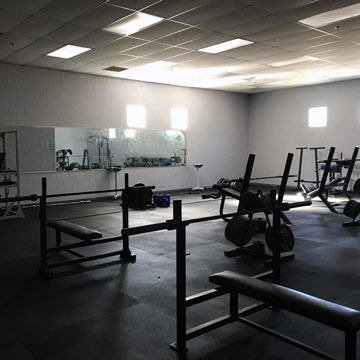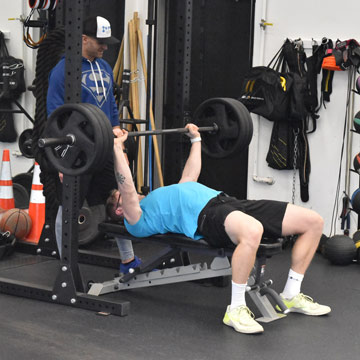 Any time you are thinking of creating a gym and weight lifting space, there are many things to consider. You are likely thinking of the specific exercise equipment you want, based on your interests and goals. 
If lifting is part of your plan, you will likely have a heavy duty weight bench in addition to the weights. A weight bench will help you achieve maximum results from your bench press and flys, and it will give you the range of motion needed for many different lifts.
This may leave you considering whether or not you need a weight bench mat.
A weight bench and weights can cause scratches, holes, or other damage due to shifting, the shear weight it's designed to hold or dropping of dumbells off the side of the bench without the existence of a weight bench mat, which will do a great job protecting your floor. 
Greatmats offers a number of protection options for the floor under your weight bench. Rubber, EVA Foam, and even PVC solutions are available, all of which fit nicely under equipment to provide protection for your subfloor. So, which is the best option to buy when looking for a weight bench mat? 
Protecting the Floor Under Your Weight Bench
If you have ever been to a commercial gym or weight room, chances are, you have seen and experienced the durable, dense, and seamless rubber flooring that many facilities use. Rubber is probably the most popular option when it comes to durability and aesthetics, as well as maintenance and affordability. Rubber is water resistant and provides traction when wet. Rubber is extremely durable and versatile. It is also stain, mold, and mildew resistant, and it is very easy to clean and maintain.   
4 Products to Serve as a Weight Bench Mat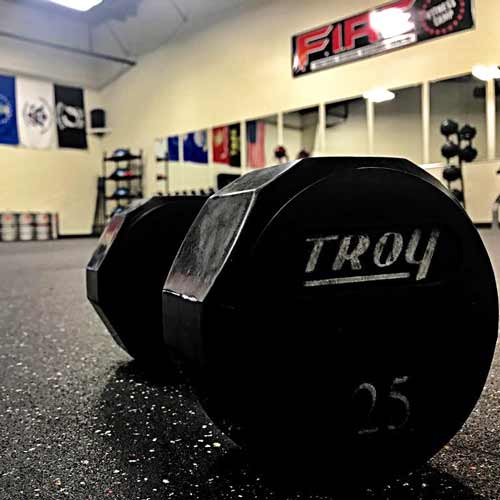 1. Rubber flooring rolls can double as a weight bench mat, with the
⅜ Inch Regrind Confetti
option being a high quality, affordable choice. This rolled rubber mat is made in the USA from recycled rubber. It is 4 feet wide, and it can be cut to any length from 25 to 100 feet long. Rubber flooring rolls are
easy to install over a concrete or wood subfloor
with either glue or double faced tape and are available in a variety of colors and thicknesses. Once the rubber flooring roll is placed and secured, it requires little maintenance, with a sweeping, vacuuming, or damp mop cleaning process, as needed. 
2. The
4x6 foot Fitness Rubber Floor Mat
is a great weight bench mat option. These mats are super easy to assemble without adhesive, and they are straight edge and cut to precision. At 105 pounds each, once in place, they stay put! The durable, long lasting, nonporous surface top also has a non slip diamond top texture. They are made in the USA of recycled content, and come with a 5 year warranty. These mats are tough, and are even sometimes used as
horse stall mats
! They will absorb the weight of your bench, weights, and other machines, without affecting the sub-floor or integrity of the rubber material. This is one of the best impact absorbing bench mats and will provide the most protection to the subfloor below.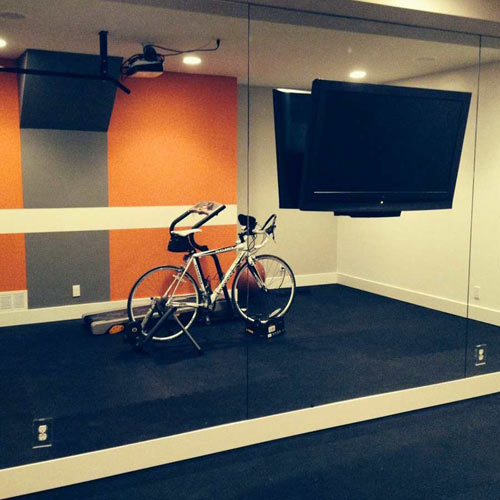 3. Another great rubber product that doubles as a weight bench mat is the
8mm Rubber Utility Mat
. This interlocking tile option features a double sided, non slip surface that is precision waterjet cut for a tight fit. This environmentally friendly flooring option features light color flex mix and is resistant to water and will not retain odors. These rubber mats are tougher than average flooring, ensuring they will do an adequate job protecting the subfloor from wear and damage from weights and equipment. They also dampen noise that dropping weights may cause. This product comes with a 5-year limited warranty, but can count on its strengths for up to 10 and 20 years.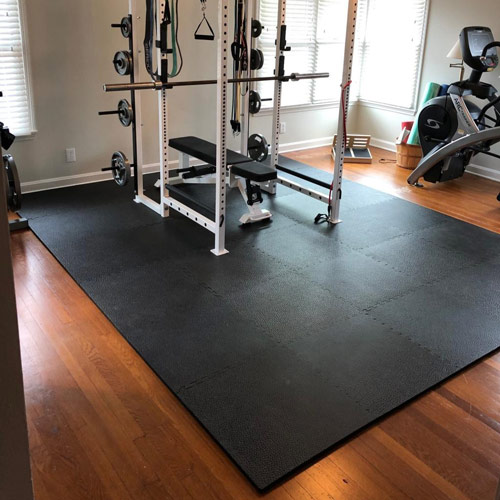 4. For an alternative to rubber, the
Gym Floor Workout Fitness Tile
also works great as a weight bench mat. Designed to work as home gym and weight room flooring, this super high density and durable EVA foam tile is designed to withstand the weight of heavy equipment. It is lead and latex free, waterproof, and very easy to clean. The double sided pebble top surface texture allows for longer life, making this product an excellent value! Each tile is 2 x 2 feet, providing 4 square feet of coverage per tile. They weigh only 2.2 pounds each making for easy installation by one person. 
The wide variety of weight bench mat options at Greatmats is quite extensive. The different varieties 
have been installed in hundreds of professional and home gym settings and provide the best in quality, service, and dependability. Most mats come with a warranty and are designed specifically to take the use and abuse of heavy fitness equipment. You can be confident in the longevity of your investment when you choose Greatmats. Simply reach out to the friendly and knowledgeable staff who will help you determine the best option for your space.