What Are The Dimensions Of A Turf Wiffle Ball Field?
By Lisa Hobbie Created: December, 2021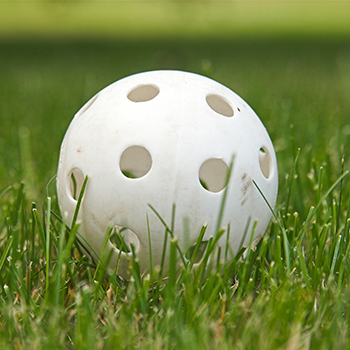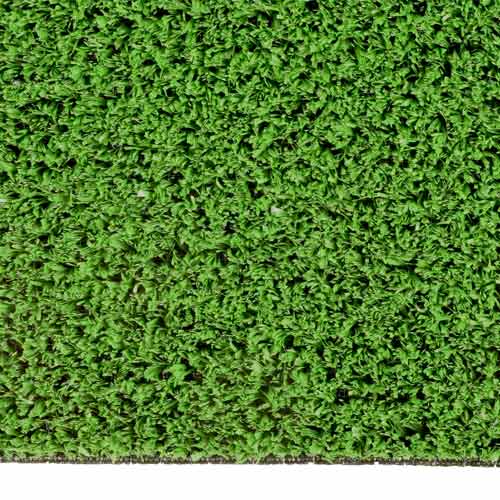 A wiffle ball field provides hours of fun with sufficient infield and outfield spacing to deliver a true baseball feel for baserunning, fielding, and hitting.
Whether creating a backyard field, community club field or an official wiffle ball tournament field where regulations are followed, knowing the dimensions to work within are a key component of the planning process. Wiffle ball is typically played for recreational purposes, so it's not strictly regulated like baseball is with its national and professional standards.
According to wiffle.com, a minimum dimension of 20 feet in width at the home run markers by about 60 feet long from home plate to each home run marker is recommended. Intramural measurements suggest bases be 45 feet apart with the pitcher's rubber 35 feet from home plate, while goneoutdoors.com suggests putting a pitcher's rubber 42 feet from home plate. In wiffle ball, there is no pitcher's mound.
A field sometimes has up to 5 zones demarcated by arcs. A single line is 42 feet from home plate from one foul line to the other. A doubles line is 65 feet from home plate extending from one foul line to another. If you are adding a fence to your field, it should be between 4 and 16 feet high, and the distance from home plate to the foul poles should be between 80 and 105 feet. The distance from home plate to the base of the center field fence or wall should be between 95 and 125 feet.
The site bigwiffer.wordpress.com provides basic dimensions to use to "build the world's greatest wiffleball field." This is a great resource to utilize if you aren't required to build a specific size field.
Turf is a great product to utilize in a wiffle ball field. It is low maintenance, affordable, available in different size or kit options, and custom options as well. It is cool compared to other surfaces, and it's comfortable and safe for the players.
Greatmats offers the best turf options available, with the following 5 options being among the top recommended for wiffle ball.
These top notch turf solutions would be great products to use for a wiffle field. They are among the best available anywhere in the world, and they would make a field that looks fabulous while being high performing. When you click on the product link, you will also see a tool to use to determine how much turf you will need, based on the size of the field you choose to install.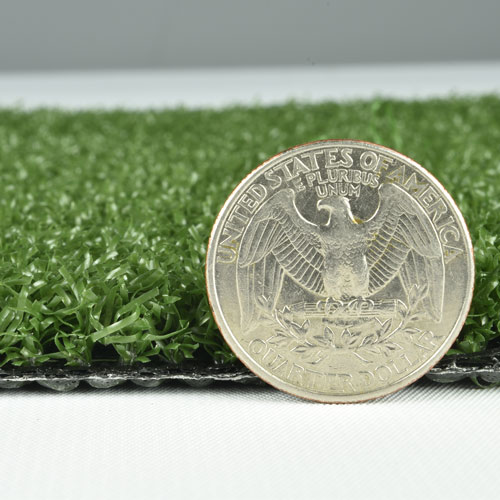 All Sport Artificial Grass Turf Roll - 12 Ft wide per SF offers the look and feel of real grass without the maintenance hassle. It's suitable for use indoors or outdoors, durable, high performing, and naturally reacting. The large roll width and size quickly covers a large area, and no infill is required for indoor wiffle ball field installations.
This turf product features a ¼ inch pile and looks great over years of use. It is perfect for areas where harsh winters would damage grass fields or prevent wiffle ball play, altogether. Backed by an 8 year limited warranty, you can buy with confidence, knowing you're getting a great quality product used in sports facilities all over the country.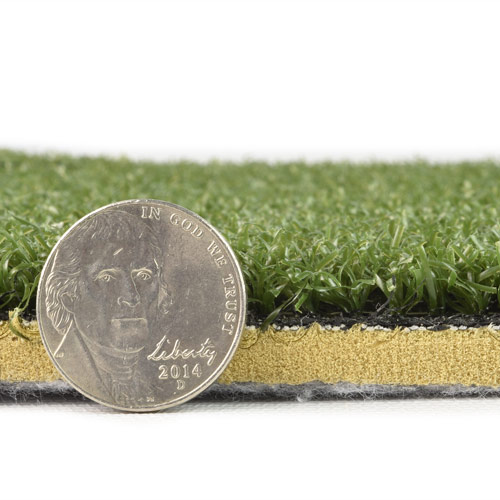 All Sport Artificial Grass Turf Roll 12 Ft wide x 5mm Padded per SF is an indoor/outdoor wiffle field turf that is a short pile option with a 5mm foam backing for the ultimate in versatility and comfort.
This is a naturally reacting sports turf product that provides improved durability and safety. It offers reliable and consistent performance over use and time, and it's basically maintenance free. It can be installed on concrete or a compacted aggregate base with equally good results, and it's a great solution for wiffle ball and other field sports.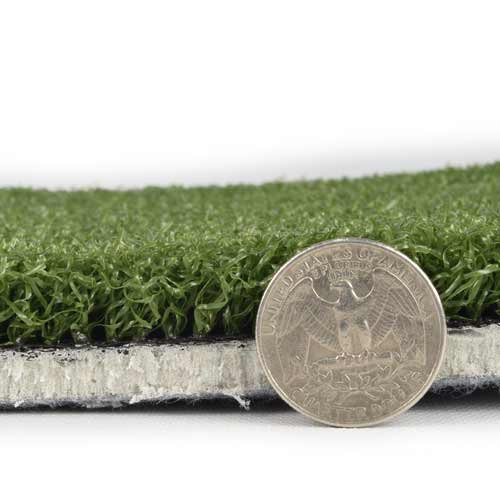 Bermuda Artificial Grass Turf Roll 12 Ft wide x 5mm Padded per SF is an economical artificial turf option that is suitable for wiffle ball, as well as sports training and other field game time.
This turf option is designed for indoor installations and can be applied as a permanent, glue down installation or as a tape down, portable installation. It's a very popular and versatile padded sport turf product with a soft base foam and tough polypropylene plastic - providing athletes with a sure footing that protects from joint injuries. This turf roll reacts naturally, is easy to clean and maintain, and will provide consistent performance over time.
Play Ball II Artificial Grass Turf Roll 15 Ft wide x 3mm Padded per SF is a turf solution suitable for an indoor or outdoor wiffle ball field or stadium, to install on the entire field, infield, or specific areas where a grass field would otherwise wear poorly.
Comfortable and realistic with all types of sport shoes and cleats, this short pile turf offers a true ball roll that is perfect for wiffle ball, softball, or baseball. It delivers a good level of traction, as well.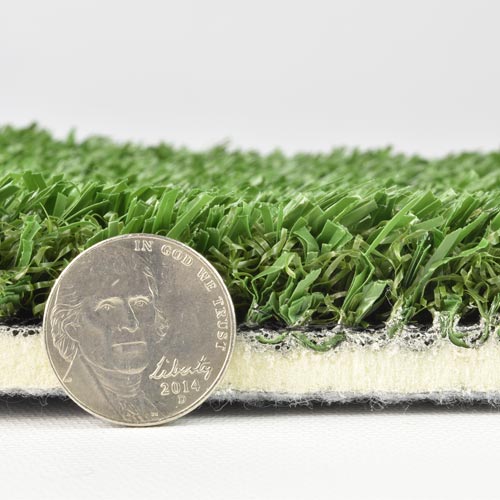 V Max Artificial Grass Turf 12 ft wide x 5mm Pad per SF is a fabulou turf flooring solution that is suitable for indoor or outdoor wiffle ball fields. It's a low maintenance turf with high performance quality, durability, and value that are truly difficult to find in any other turf product.
Made of a top notch blend of nylon and polyethylene, this is a naturally reacting product that delivers a realistic feel. It gives off the appearance and feel of natural grass with its ¾ inch pile height and 5 mm foam backing.
Greatmats - For The Best Turf To Use For Wiffle Ball & Other Field Sports
If you need help figuring out how much turf you need, or, if you need help choosing the product that's right for your space, just reach out to the team at Greatmats. They can answer any questions and help you place your order. Contact them, today!