What Are The Dimensions Of A Turf Soccer Field?
By Lisa Hobbie Created: January, 2022 - Modified: September, 2023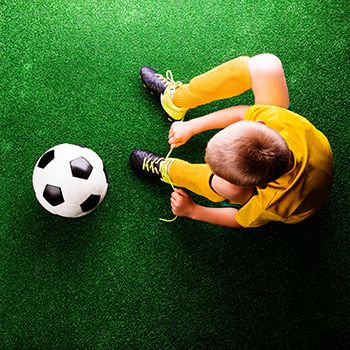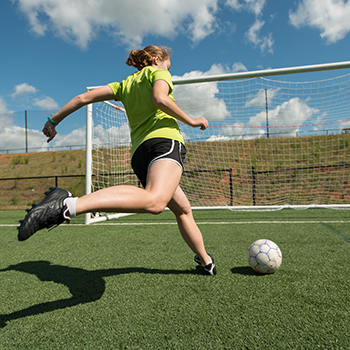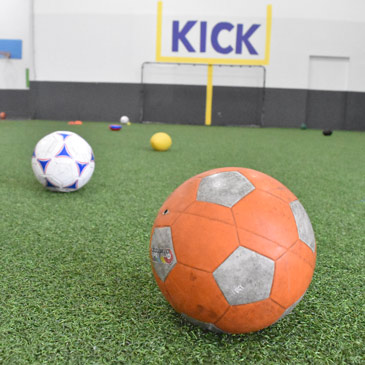 A turf soccer field, as recommended by both FIFA and the Premier League is 115 x 74 yards, which equates to 105 x 68 meters.
Turf is a great surface on which to play soccer. Many turf products react naturally, protect athletes from injury, are low maintenance, and have a relatively low lifetime cost.
If you're looking to build a full-sized or mini outdoor turf soccer field in a park, the backyard of your home, in an indoor arena, or other venue, the artificial grass options at Greatmats are among the best for sale anywhere.
6 Popular Solutions for a Turf Soccer Field
These turf soccer field options would all perform well and look great, and one of them would likely be perfect for your setting. Installation of them is relatively easy, they are suitable for use with shoes, and they are versatile enough to use for many different sports, games, and activities.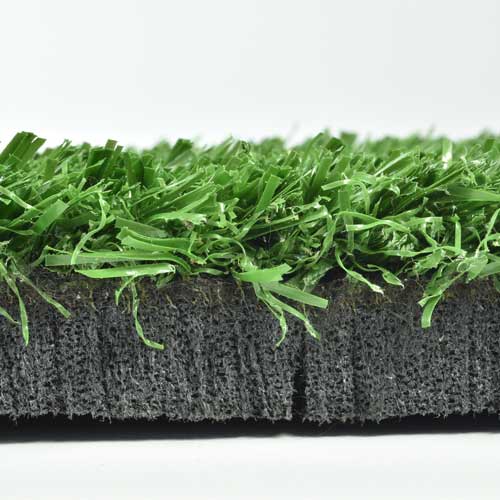 Gym Turf 365 Portable Indoor Sports Turf per SF offers a fabulous option for temporary, indoor spaces. It's a top notch surface that protects athletes from injury, provides traction, and prevents turf burns that are caused by similar, cheap products. Quickly and easily transform any space or area into a sports field or arena in minutes, without needing adhesive or infill. It comes with a 5-year limited warranty, but the flooring will perform much longer than that.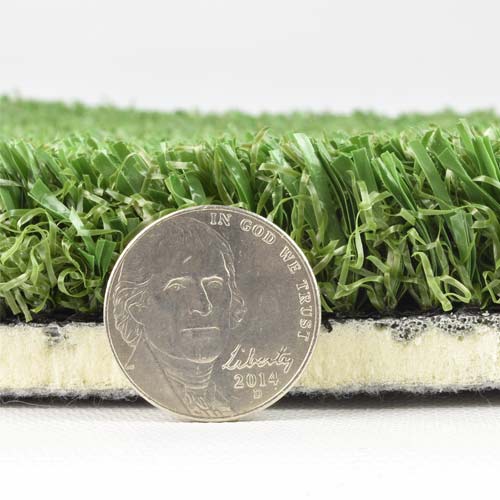 Arena Pro Sports Turf Roll 15 Ft. Wide 5mm Padded Per SF is a super high performing indoor turf soccer field option. It provides durability and safety, it reacts naturally, and it is virtually maintenance free.
This turf option is suitable for many applications, but it is frequently used for indoor training facilities and sport centers. It delivers consistent performance over use and time, and it is a breeze clean. It's very versatile, durable, and has a superior wear surface. Made of a blend of nylon and polyethylene plastic, it provides the perfect 50/50 combination for a top notch product.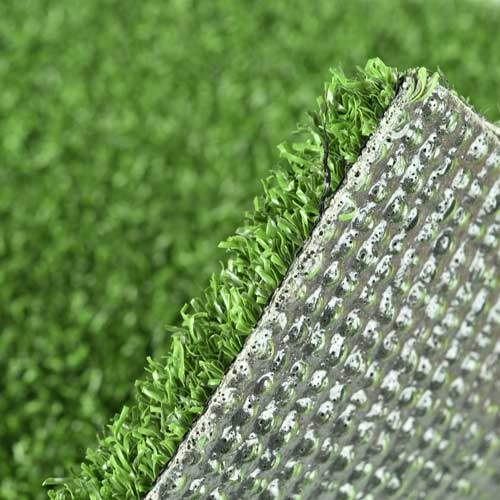 Bermuda Artificial Grass Turf Roll 15 Ft. Wide Per SF is an affordable product that is suitable for soccer, as well as other sports training and field game time.
This product is made for indoor installations and can be installed as a permanent, glue down installation or as a tape down, portable installation. It's a very popular and versatile option made of polypropylene plastic - providing athletes with a sure footing that protects from joint injuries. It reacts naturally, is easy to clean and maintain, and will provide consistent performance over time.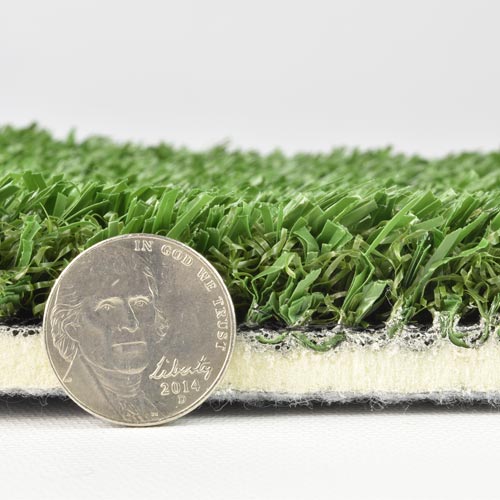 V Max Artificial Grass Turf 15 Ft. Wide 5mm Pad Per SF is so versatile that it can be used for virtually any type of game, field sport, or circuit training activity - including soccer. It's a low maintenance turf solution that is high performing, top quality, and durable. It provides outstanding value, as well.
Constructed from a blend of nylon and polyethylene, this naturally reacting turf offers a realistic feel for soccer or other activity. It looks and feels like natural grass with its ¾ inch pile height and 5 mm foam backing.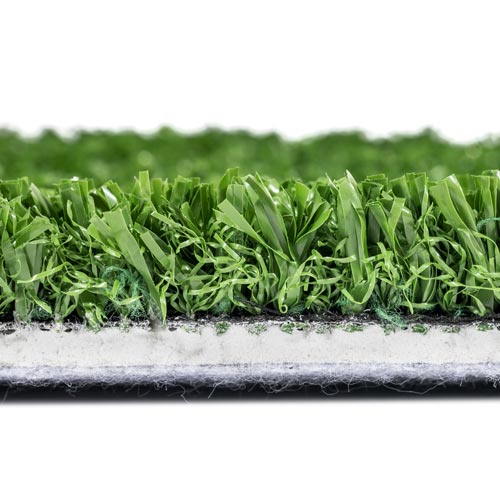 Fit Turf Indoor Artificial Turf Padded Green 5 mm per SF is one that can be used in anything and everything from homes to professional settings, and it has high tear resistance and is UV resistant.
This option is made in the USA and comes equipped with a 5mm padding and a durable, textured, polyethylene surface layer. It provides top notch stability and offers more softness than standard nylon or poly carpets. It would be a great surface to play indoor soccer on.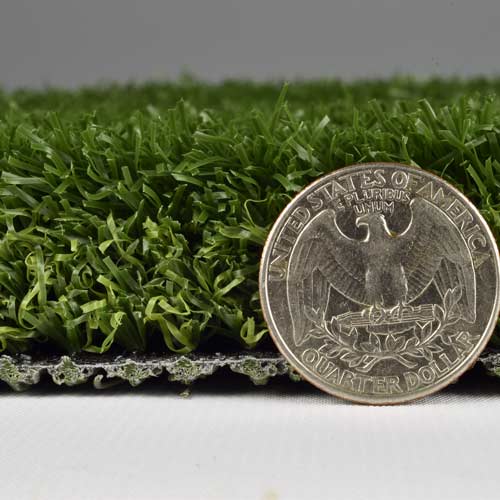 Soft Landing Artificial Grass Turf Roll 15 Ft. Wide Per SF is an indoor/outdoor, nylon yarn turf product that provides a really safe and comfortable surface to play on that is durable and fun. It's used in many different facilities, including
InnerActive Playground in Mounds View, MN
. Owner Teddy Anderson said, "Some of the astro turfs we've found aren't fun to play down on your hands and knees, and the longer turf has proved to be a much more comfortable surface to play on. It's been really durable, and it's fun for sports."
Greatmats - For The Best Turf For A Soccer Field
Greatmats is your one-stop-shop for artificial turf and artificial grass that's suitable for soccer and other sports, and the products featured are the best for a soccer field.
If you would like more information about any of these products, the team at Greatmats is available to answer all of your questions. They will also help you decide which solution is the best one for you, and they can even help place your order.
If you're ready to go to work installing an artificial grass soccer field, let Greatmats go to work for you.