What Are The Dimensions Of A Turf Flag Football Field?
By Lisa Hobbie Created: January, 2022 - Modified: July, 2022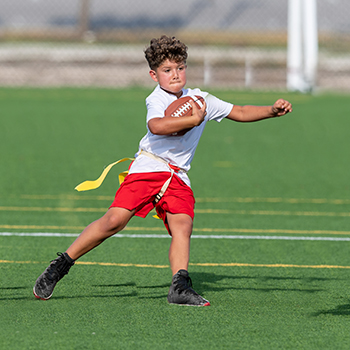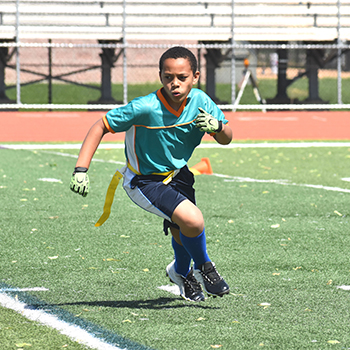 A flag football field can be anywhere from 25 to 54 yards wide and 70-120 yards long, with two 10-yard end zones and midfield line-to-gain. A lot depends on what league you play in. Some popular flag football leagues include:
American Flag Football League (AFFL)
NFL Flag
U.S. Flag and Touch Football League
This field size is often smaller than a traditional football field to accommodate a team size that's not as big. Flag football, especially youth leagues, are often played 5-on-5, 7v7 or 9v9 players. The two end zones, located on opposite sides of the field, are the scoring areas. The field goal line, which a player must cross to score a touchdown, is the start of the end zone. There may or may not be a field house as part of the set up, and there will be equipment and rules similar to those of traditional football.
Now that you know what the range of flag football field dimensions are, you may be wondering what the best turf options are.
6 Popular Top Notch Synthetic Turf Options
These high performing turf products look great and perform well in accommodating flag football field dimensions and rules.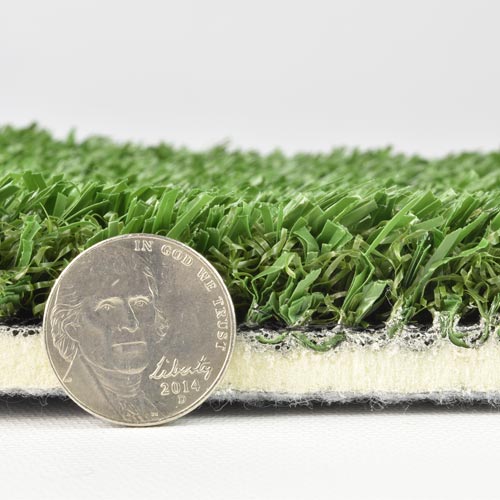 V Max Artificial Grass Turf 12 ft wide x 5mm Pad per SF a turf flooring solution that is great for flag football and any other type of game, field sport, or circuit training activity. It's high performing, low maintenance, durable, and affordable.
Made from a blend of nylon and polyethylene, this turf naturally reacts to provide a realistic feel for football or other activity. It offers the appearance and feel of true grass with its ¾ inch pile height and 5 mm foam backing.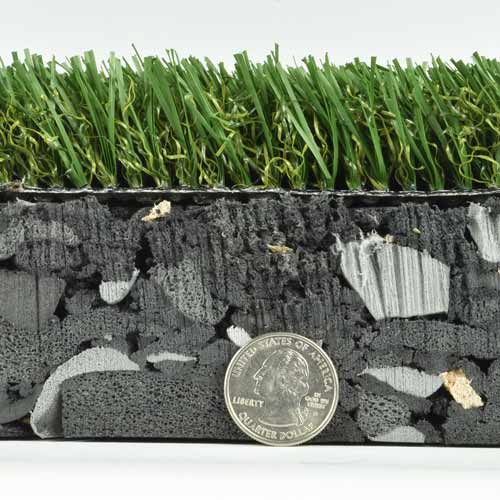 Playground Turf Play Time with 2 Inch Pad per SF is designed to perform well as a playground foam flooring product, so it also provides a safe and comfortable surface on which to play flag football. It looks and feels like a nice, plush lawn, but is a much lower maintenance solution.
This turf reacts naturally - allowing rainwater and moisture to flow through it, resulting in a consistent level of performance over time, and it has a 9-foot fall height rating. It's suitable for indoor or outdoor flag football field installations with its UV protection.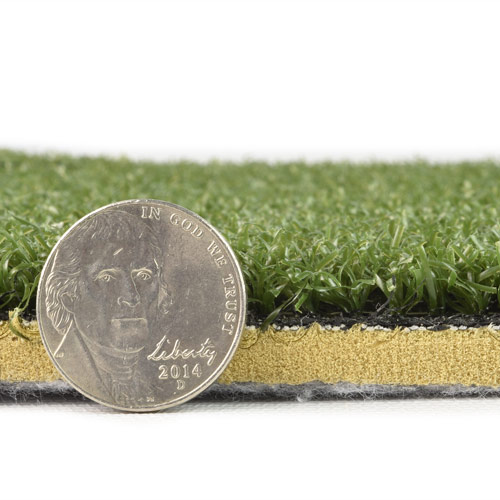 All Sport Artificial Grass Turf Roll 12 Ft wide x 5mm Padded per SF is another turf product that works well for indoor or outdoor use. It is a short pile option with a 5mm foam backing for the ultimate in comfort and durability and is a suitable solution to consider to accommodate flag football field dimensions.
This naturally reacting turf delivers improved durability, safety, and reliable and consistent performance over use and time. It's virtually maintenance free and can be installed on concrete or a compacted aggregate base. It is attractive and feels safe and comfortable to play on.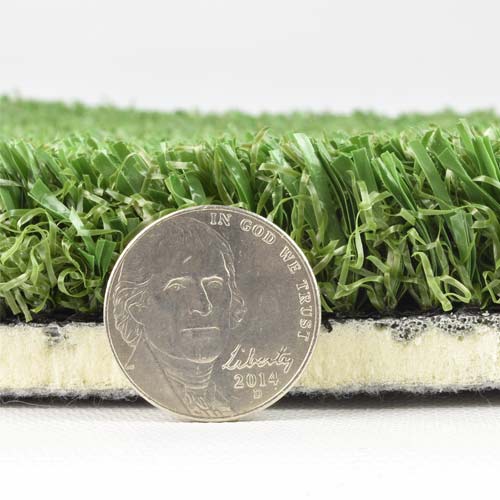 Arena Pro Indoor Sports Turf Roll 12 ft wide x 5mm Padded per SF is a high performing indoor flag football field option that provides durability and safety. It reacts naturally, is virtually maintenance free, and delivers consistent performance over time and use.
This turf option is versatile, durable, easy to clean, and features a superior wear surface. Made of a blend of nylon and polyethylene plastic, it provides the perfect 50/50 combination for a top notch product.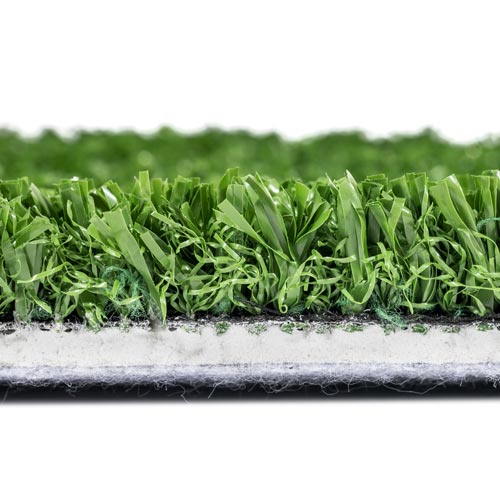 Fit Turf Indoor Artificial Turf 5mm Padded Green per SF is a product perfect for home or professional flag football settings, and it has high tear resistance and is UV resistant.
This is a made in the USA turf solution that features a 5mm padding and a durable, textured, polyethylene surface layer. It provides top notch stability and more softness than standard nylon or poly carpets. It would be a great surface to play football on.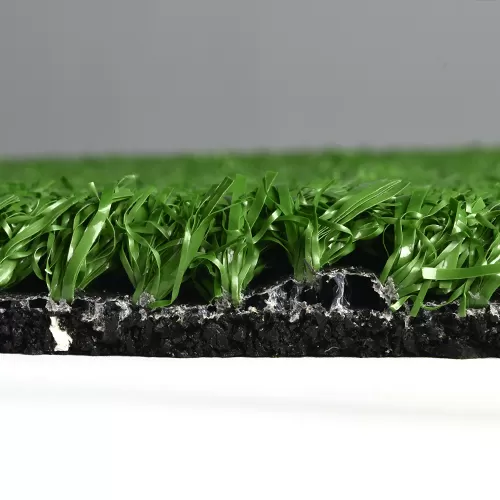 FlexTurf Motivate Turf Roll 6 x 35 Ft x 20 mm is a durable, slip resistant turf solution that is VOC compliant and easy to maintain. It can be installed without infill, making it a great choice to accommodate flag football field dimensions.
This product has a 5mm vulcanized rubber base layer and 15 mm polyethylene turf layer. It provides a reliable training surface any time of year, and it offers comfort and reduces negative stress and strain on athletes.
Greatmats - For Turf Products To Accommodate Flag Football Field Dimensions
The featured products are perfect for flag football field use. If you have any questions about the products, or want help choosing one that is right for you, just reach out to the staff at Greatmats. They can provide you with the information you need to make the choice that is best for you.