What's the Difference Between Rubber and Foam Gym Mats?
By Kyle Schurman Created: June, 2021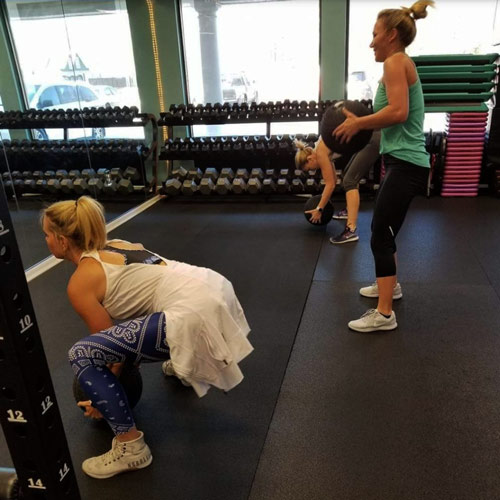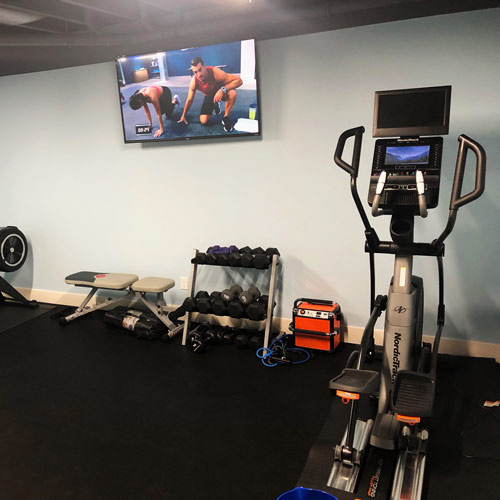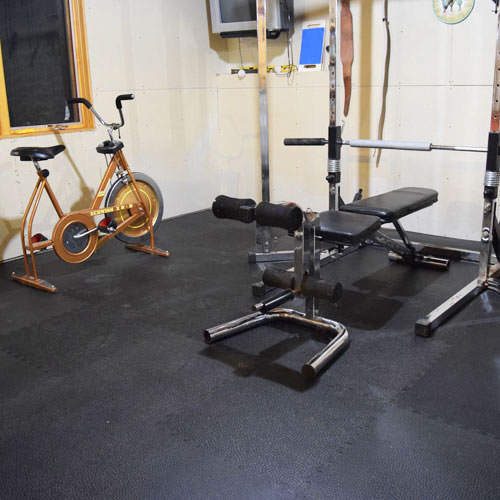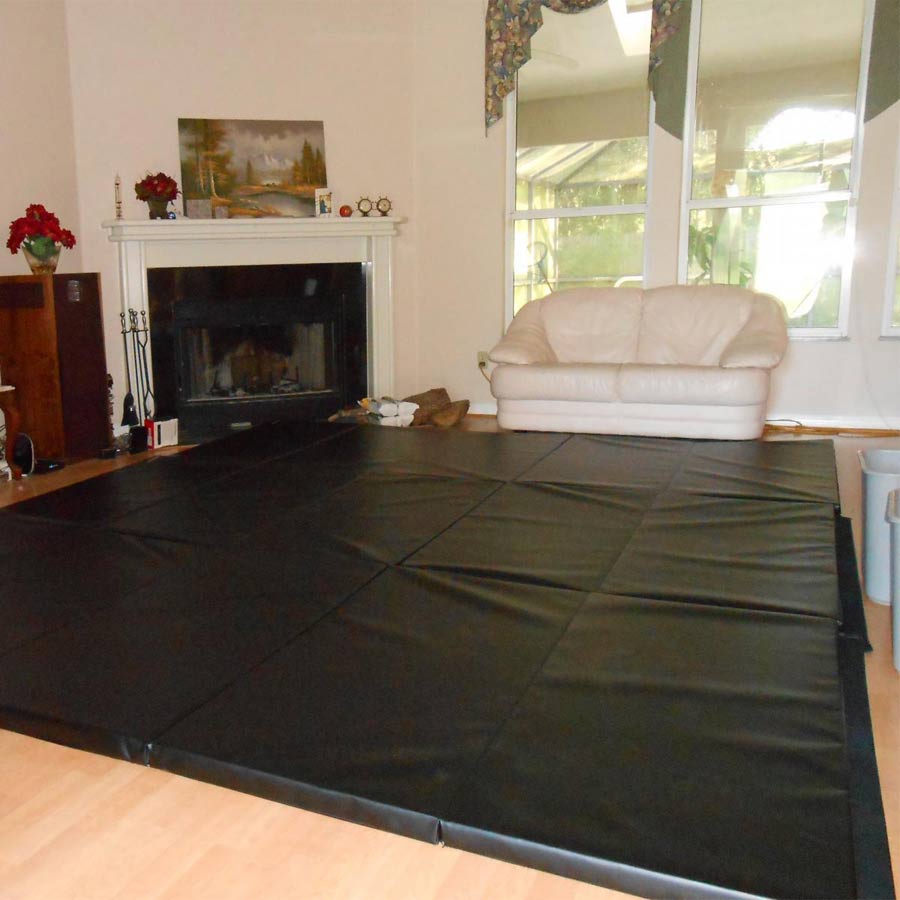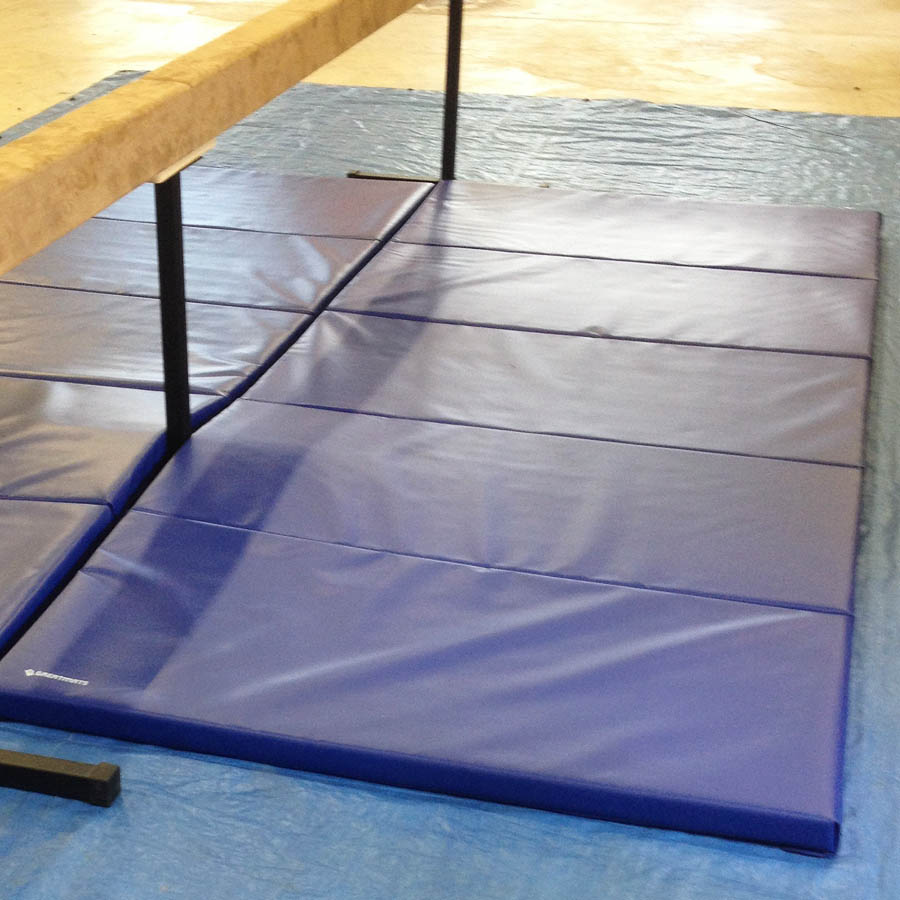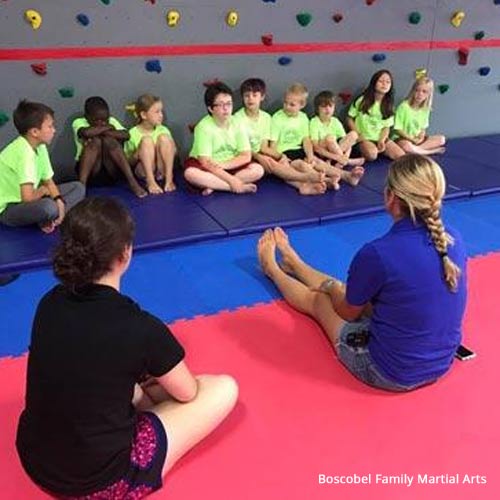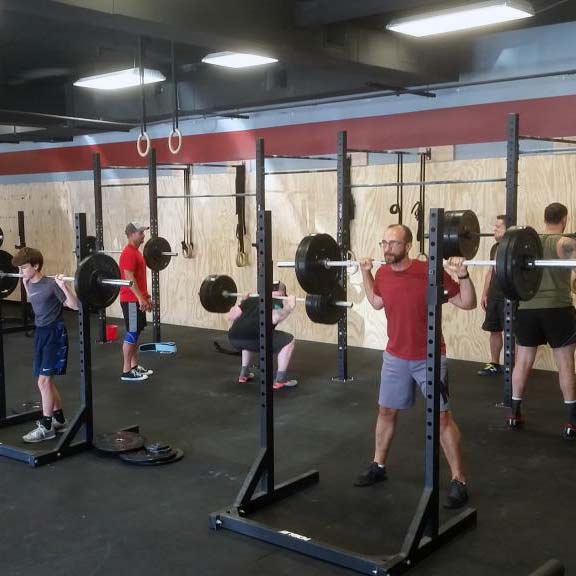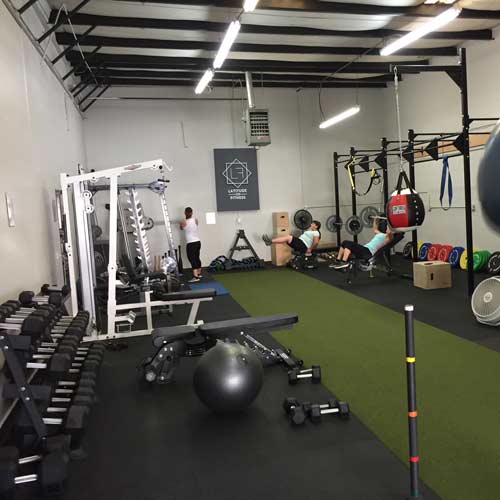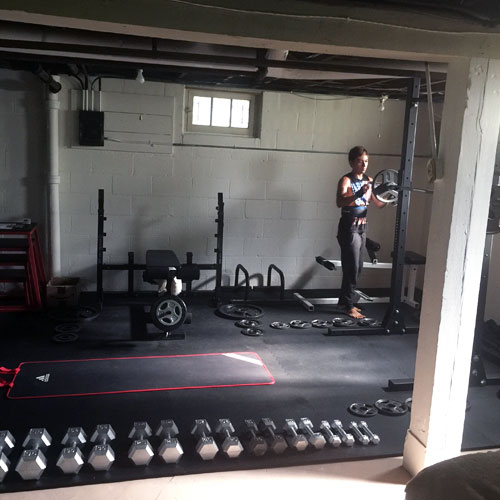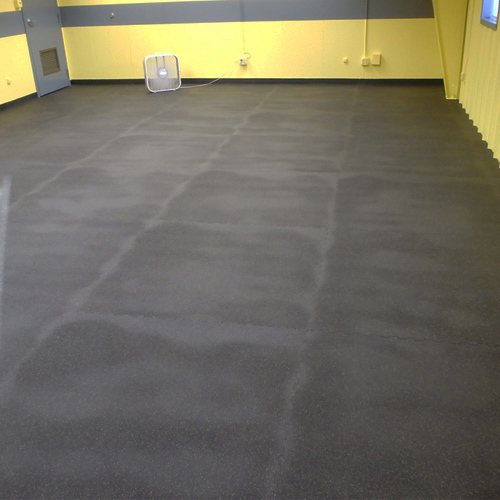 When selecting gym mats for use at home or a fitness center, customers typically will pick between rubber and EVA foam materials.
Both foam and rubber flooring options have some advantages for use in a gymnasium or a workout room, including being non absorbent. Here are some of the best ways to deploy rubber and foam floors.
What Are Advantages of Foam Flooring Gym Mats?
EVA and other kinds of foam have a nice level of cushioning in a durable and lightweight design, creating a comfortable sports floor. Some of the best use cases for foam for exercise area floors include:
Yoga

Cardio

Ground-based workouts

Support for exercise machines

Cheerleading and gymnastics

Martial arts
Those who choose foam gym mats know there are multiple advantages to using foam, including the following.
Ease of installation.
Because EVA foam has flexibility to it, installations go smoothly.
The edges often have a jigsaw puzzle design that creates an interlock option to connect the tiles without glue. These tiles pop together with very little effort required.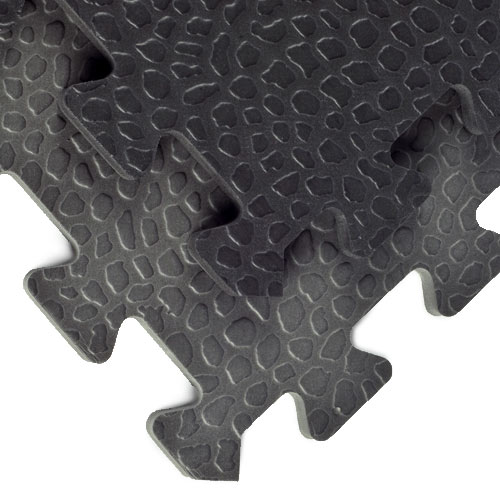 The Home Gym Flooring Tile is an example of a puzzle style foam mats. Those using it for an exercise space at home will appreciate how easy it is to assemble and disassemble if they want to return to the original subfloor after the workout.
Multiple layout options.
Foam interlocking tiles will go directly over a wide range of subflooring materials, including concrete, hardwood, vinyl, ceramic, and laminate. This makes it ideal for a home gym, where homeowners often are turning a spare room into a workout space.
Textured surface.
The best EVA foam tiles often have a slight texture on the surface, providing a sure grip for athletes. Even if the tile becomes wet, the anti-slip texture yields a safe space.
Cost.
Rubber is a cost-effective type of flooring for a home or commercial gym, but EVA foam often has an even lower cost. To find the best deal, always calculate the price per square foot to ensure a fair comparison between the rubber and foam tiles.
Multiple colors.
Installers appreciate foam because of the wide range of color options available. Some foams have extremely bright colors, which is perfect to create patterns in the home or commercial gym floor.
Soft.
EVA foam has some density to it, allowing it to stand up to exercise machines, while other types of foam often emphasize cushioning over density. These soft foams create a perfect landing space for athletes who jump frequently. And in cases of the firmer varieties of eva foam, they can even be stable enough to use as a yoga mat.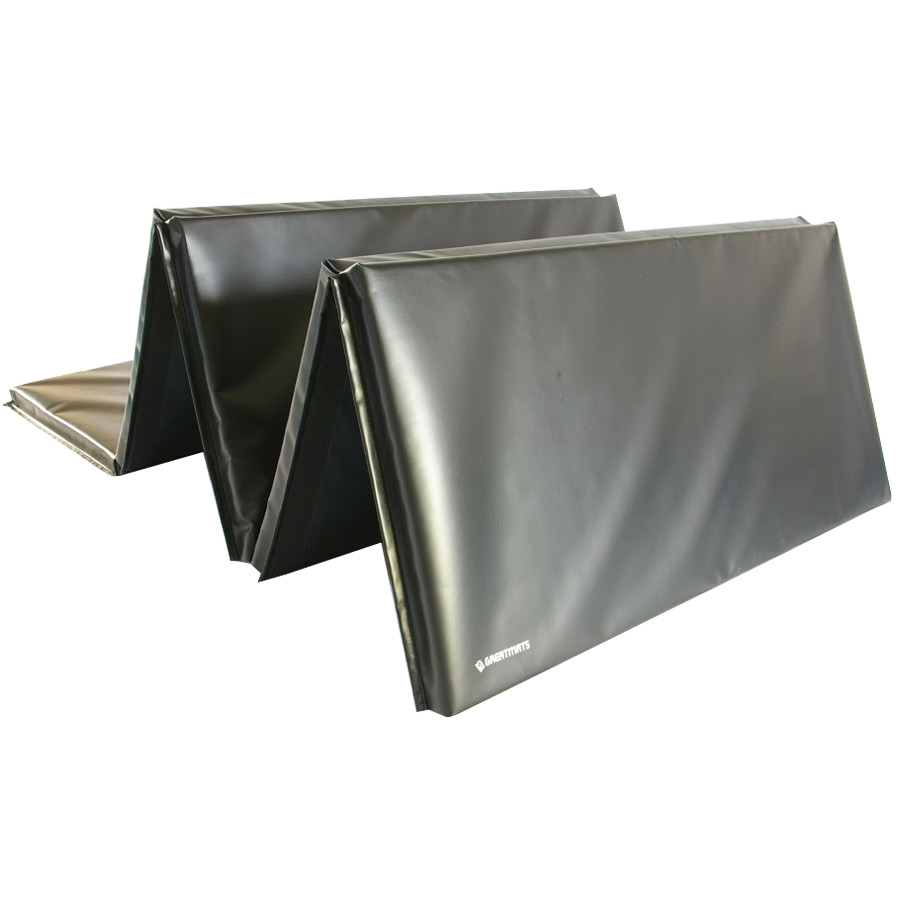 Gymnasts and cheerleaders appreciate the4x10 Gym Mats product. These folding mats consist of a 2-inch thick polyethylene (PE) foam, which compresses under weight before bouncing back to its original shape.
A heavy duty 18-ounce vinyl layer protects the PE foam and helps provide the stability athletes need to stand and jump on the exercise mat.
What Are Advantages of Rubber Gym Mats?
Rubber flooring used in a gymnasium provides the highest level of durability for exercise equipment. Thick rubber mats are so durable that horse owners often use them in a horse stall, as they can stand up to all of the abuse these large animals can throw at them.
This durability gives fitness center owners and homeowners a great value when installing it under gym equipment. Some of the most common use cases for rubber in a workout space include:
Weightlifting

Heavy exercise machines

Plyometric exercises

High-intensity workouts

Insulating against cold cement
Here are some of the advantages to making use of rubber flooring as gym mats.
Thick materials.
Rubber is available in many different thicknesses, but aggressive weightlifters will want to pick an extra thick flooring of at least 3/4 inches. Thick rubber protects the subfloor from dropped barbells or dumbbells, while also reducing noise.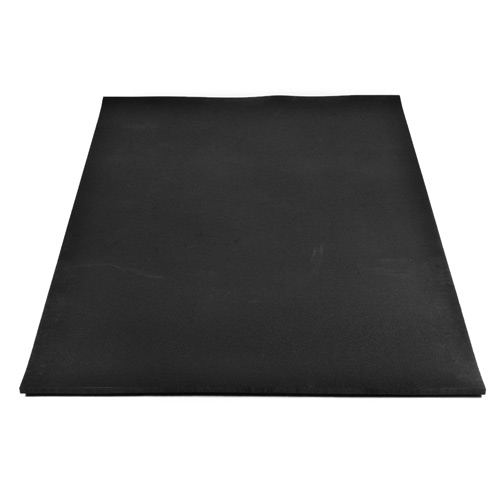 The 4x6 Rubber Gym Floor Mats offer 3/4 inches of thickness, creating a nice high density workout station for weightlifting. These fitness equipment mats have a flat edge, so installers can lay multiple mats side by side tightly for extra coverage.
No glue required.
Because rubber gym flooring weighs quite a bit per square foot, installers rarely need to use adhesive with it. The rubber tiles will remain in place because of their natural weight and slip resistance when installed in a large gym space.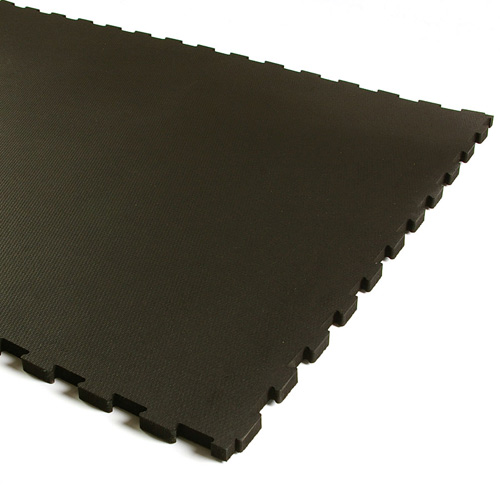 The Rubber Interlocking Gym Tiles fit this use case well. These large non-slip mats have puzzle style edges, allowing the mats to pop together tightly without needing adhesive. Each 4-by-6-foot mat measures 3/4 inches in thickness, creating a tough, heavy mat.
Cushioned design.
When undergoing high-intensity workouts, having a bit of cushioning in the flooring is important to protect the lower body joints of the athletes. Although rubber is generally extremely dense, it also provides a desirable level of cushioning.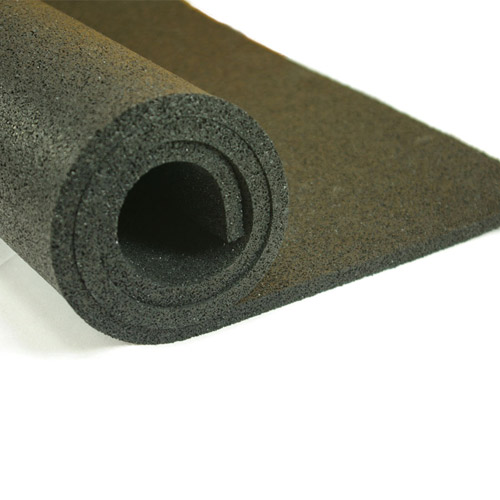 The design of the Plyometric Rubber Roll has cushioning in mind for plyometric workouts. Made of a low density rubber, it measures 1/2 inches in thickness, while giving athletes the sure grip and footing they need to make the quick movements for plyometric workouts.
Easy to clean.
Rubber does not soak up sweat or other odors, which keeps it cleaner than some other floors used in exercise areas. When it's time to clean the rubber gym floor, just use water and a gentle cleanser to have it ready for the next session.