Competitive Fitness Room Flooring Options
By Paige Cerulli Created: June, 2017 - Modified: February, 2021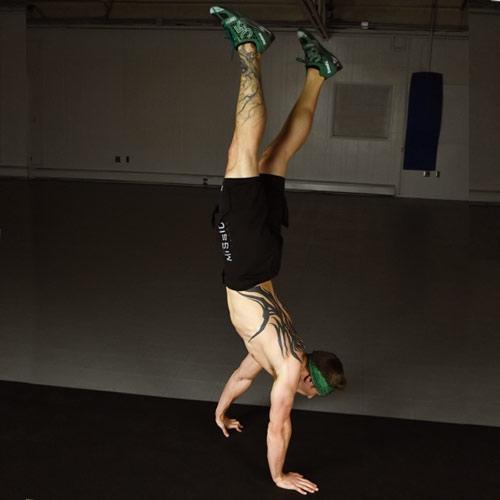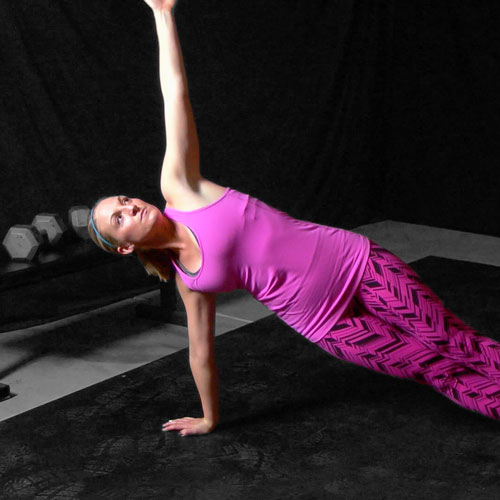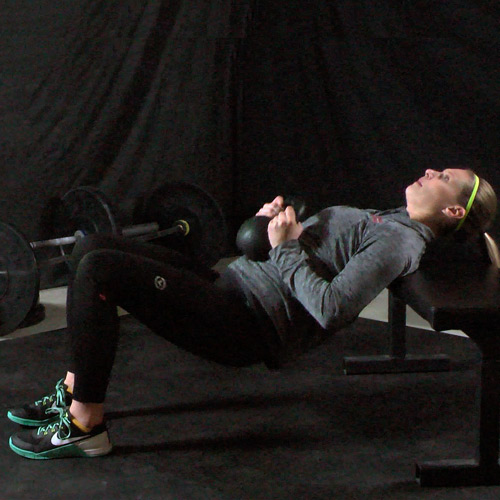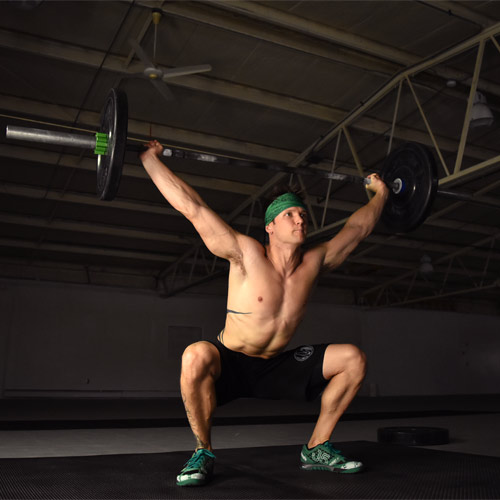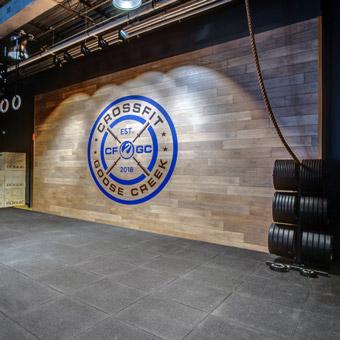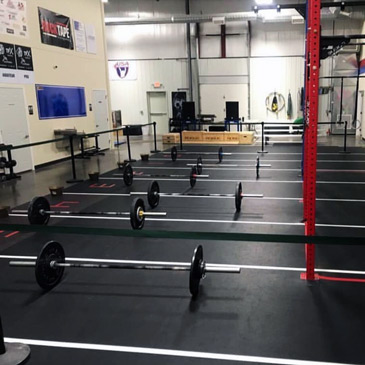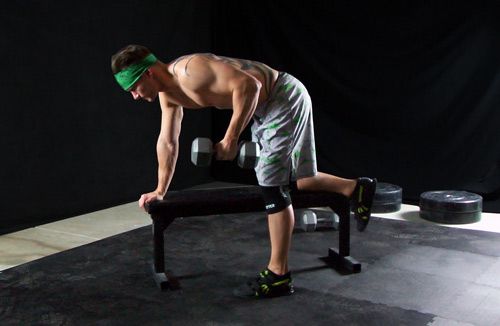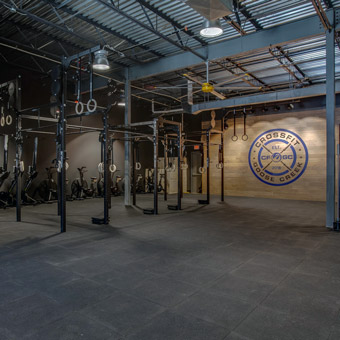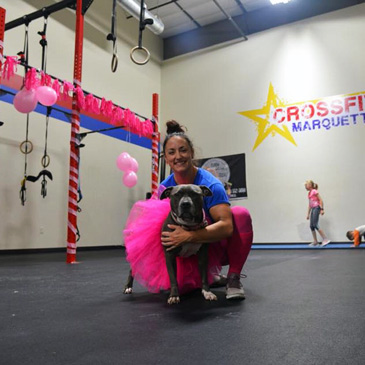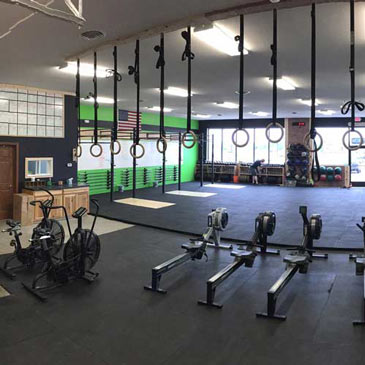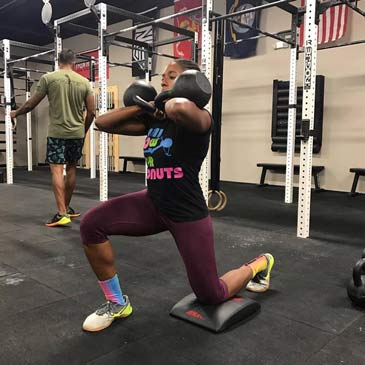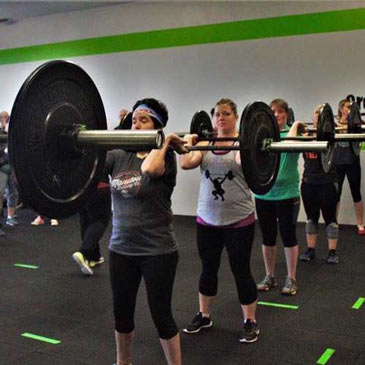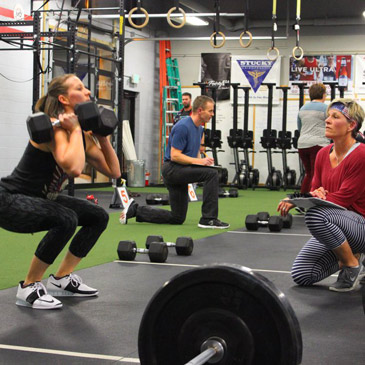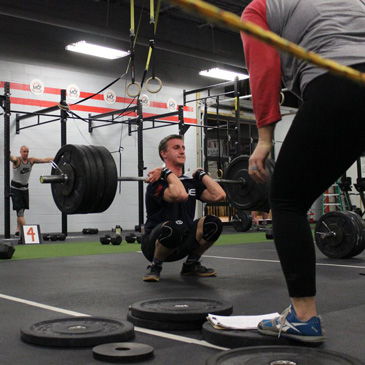 Competitive fitness rooms see demanding use that exceeds the typical activities of your average gym. High traffic, frequent and heavy dropped weights, and overall intense use means that workout room flooring in competitive areas needs to be highly durable and strong. It also needs to be safe for athletes, providing traction while also being forgiving.
Whether you're building a brand-new competitive gym or want to improve on your existing space's flooring to prepare for the upcoming competition season, Greatmats has several flooring options that can be a solution to your needs.
Competitive Fitness Room Flooring Options
Ideal competitive gym flooring options need to be strong, durable, and able to withstand significant dropped weights. Rubber flooring offers all of those properties, making it a top choice. Consider the following flooring options for your workout room flooring.
Sundance Mat 4x6 FT x ¾ Inch Straight Edge Standard
Measuring a full ¾ inches thick, these straight edge mats are made of 100% recycled rubber. Their non-slip pebble top is comfortable underfoot while also maximizing traction. The rubber helps to absorb shock, ideal for use in weightlifting areas or under heavy gym equipment.

Because these mats measure 4x6 feet, it's best if two people carry and install a mat. The mats can be dry laid as your primary flooring, or you can place them on top of existing flooring in areas where you want to provide extra protection.




Rubber Flooring Rolls ½ Inch Black Geneva
These ½ inch competitive fitness rubber rolls are ideal for flooring larger spaces, like an entire workout room - or roll out independently for a competition lane. They're made from recycled rubber content and may contribute to LEED points for your facility. You can purchase these rolls by the square foot in lengths from 25 to 100 feet. The 4-foot-wide rolls can easily cover substantial space.

Rubber rolls make an economical flooring option, especially when you're flooring an entire room, multiple rooms or other large areas. They're strong enough to be used underneath exercise equipment, and they retain their non-slip properties even when they're wet.




Sterling Athletic Sound Rubber Tile 2 Inch Black
Delivering maximum strength and durability, these rubber tiles are a professional sports flooring solution that can withstand dropped weights and other intense use. They are ideal for use in high-impact studios and free weight and dumbbell areas, and they help to reduce sound and absorb shock.

These tiles interlock for a secure, easy installation. They're also easy to clean and maintain, ideal for professional gyms.





What is the best flooring thickness for fitness competitions?
The ideal flooring thickness for a fitness competition will depend on the types of activities performed during that competition. If you simply want a flooring that's suitable for use underneath heavy machines like treadmills and ellipticals, then ¼ inch rubber mats will do the job.

Gyms that will see more intense activities, such as dropped weights, need a much thicker flooring to protect the subfloor. The following options are suitable for many different activities:

3/8 inch rubber flooring is suitable for areas where weights between 50 and 75 pounds are regularly used.


½ inch thick rubber mats are suitable for areas where weights of 100 pounds or more are used regularly, but where they aren't intentionally dropped.


¾ inch and 1 inch mats are ideal for powerlifting spaces. They're suitable for dropping weights as long as noise transfer or vibration is not a concern.


2 inch thick mats and up are suitable for the most intense weight lifting, including deadlifts and dropped weights. Look for ones that have a support structure on their underside, providing fatigue relief and sound absorption features.
When choosing flooring for fitness competitions, consider not only what your current competitions involve, but also what future competitions might require. If you anticipate offering higher weightlifting categories, then investing in a thicker flooring that can handle those greater weights can save you from needing to replace or add on to your flooring in the future.
If you're having trouble deciding between two rubber mat thicknesses, choose the thicker product. The added thickness adds protection to your subfloor, making your flooring more durable and helping to maximize your investment in the product.
What is the best flooring for competition-based gyms?
Rubber flooring offers an ideal solution for competition-based gyms. Rubber flooring is highly durable, often absorbs shock and minimizes sound, and many products are waterproof or water-resistant.
Rubber flooring is available in many different forms, including rubber rolls, rubber mats, and rubber tiles. The ideal solution for your gym will depend on the activities to be performed, the size of the space, and the type of installation that you're looking for.
Is rubber gym flooring waterproof?
Vulcanized rubber gym flooring
is waterproof, making for easy cleanup and maintenance. Most can be spot cleaned with a cloth, and can be mopped with a household cleanser for a more thorough cleaning.
Non-vulcanized rubber is not completely waterproof, but it's still water resistant and highly durable. This material will resist water as long as long it is not soaked for long periods of time or pressure washed. The rubber itself does not absorb the water, but but liquids can slowly permeate through non-vulcanized rubber over time.
Vulcanized rubber products tend to be less than 1 inch thick. Once you move into products that are 1 inch thick and up, non-vulcanized rubber becomes more common.
Consider folding gym mats as a cross fitness flooring accessory when additional cushion is desired for comfort or safety. These are especially useful for floor-based body weight exercises. They add safety for things such as handstand pushups as well as cushion for crunches.