Where Is Antimicrobial Flooring Used Most Often
By Paige Cerulli Created: March, 2022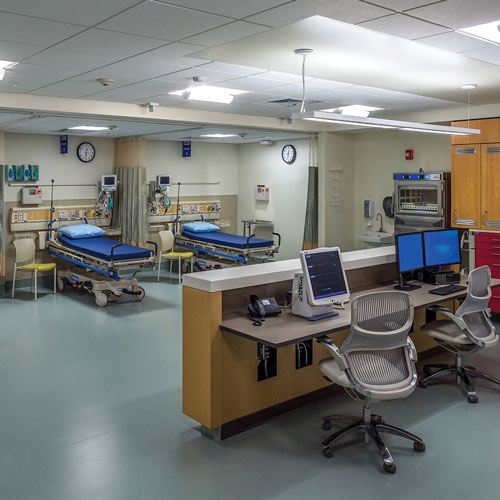 If you want to maximize a building's overall safety and hygiene, investing in antimicrobial flooring is one way to do just that. Antimicrobial flooring is treated to prevent microbe growth, so it can help to prevent disease-causing pathogens from growing on the surface. Ideal for many different settings, antimicrobial flooring can contribute to a cleaner, healthier space.
Where Is Antimicrobial Flooring Used?
Antimicrobial flooring is a versatile option with many potential commercial applications. In short, it's often ideal in areas that are prone to bacterial development, like areas that are often wet or that see high amounts of foot traffic.
Antimicrobial flooring is also a wise choice in areas where germs and bacteria are particularly dangerous, like schools, medical settings, and even gyms. This type of flooring can help to reduce exposure to bacteria and can contribute to a healthier, more hygienic setting.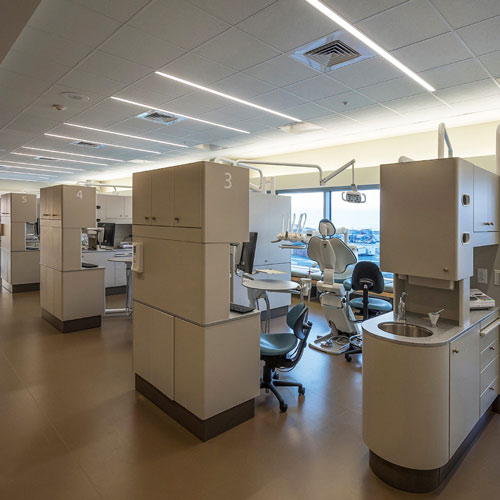 These products are available in many different forms, including rolls, tiles, planks, and mats. You'll also find flooring made from materials like PVC and rubber.
You can install antimicrobial flooring in many settings:
Hospitals
Doctor's offices
Operating rooms
Medical facilities
Laboratories
Gyms and fitness centers
Schools
Museums
Pools
Locker rooms
Food and beverage areas
Spas and hot tubs
Shower areas
MMA and wrestling facilities
Retail settings
Assisted living facilities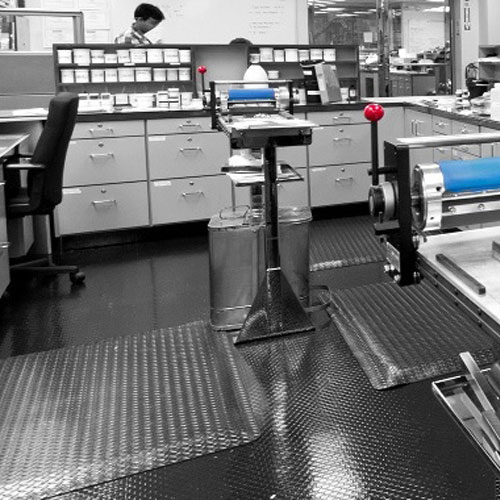 Antimicrobial Flooring for Sale
At Greatmats, we carry a wide selection of antimicrobial products for you to choose from.
3M Safety-Walk 1500 Wet Area Floor Matting
The 3M Safety-Walk 1500 Wet Area Floor Matting is a cushioned vinyl roll that adds slip resistance to your space. It's an ideal choice for wet areas, including pool surrounds, locker rooms, food and beverage areas, and areas beneath water fountains.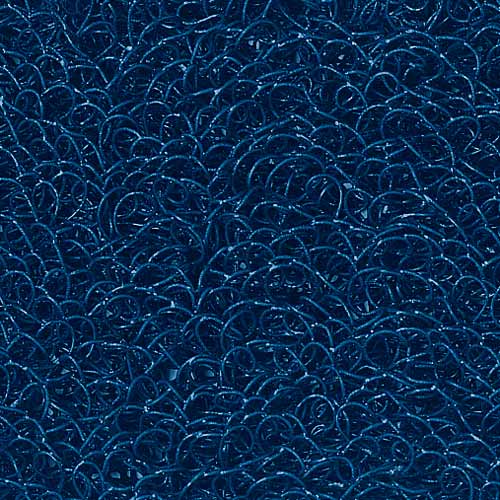 This flooring allows water to drain away and is also antimicrobial and resistant to mildew, fungus, and odors. Its cushioned design helps to reduce impacts for dropped items.
SoftFlex Floor Tile
Made with a soft PVC, the SoftFlex Floor Tile offers valuable anti-fatigue benefits. This tile is waterproof and non slip, andis intended for indoor use.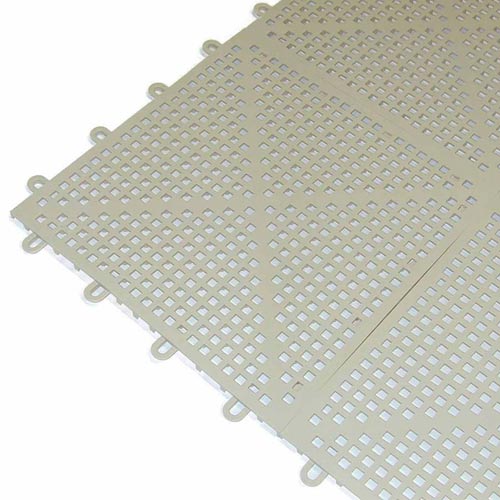 Ideal for settings like shower areas, locker rooms, and pool surrounds, this tile is designed for an easy installation, and there's no adhesive required. The tiles feature a design that lets you snap them together, and optional edge pieces are available for a finished installation.
The material is antimicrobial, and the tile underside features tiny feet that elevate the tile, letting air and water flow underneath. This design is particularly helpful for areas with high amounts of humidity, since the faster drying can help to prevent mold and mildew growth.
Home Wrestling MMA Mat
The Home Wrestling MMA Mat is ideal for home wrestling practice and training. The mat features a cross-linked sports foam that is fully bonded to the vinyl surface.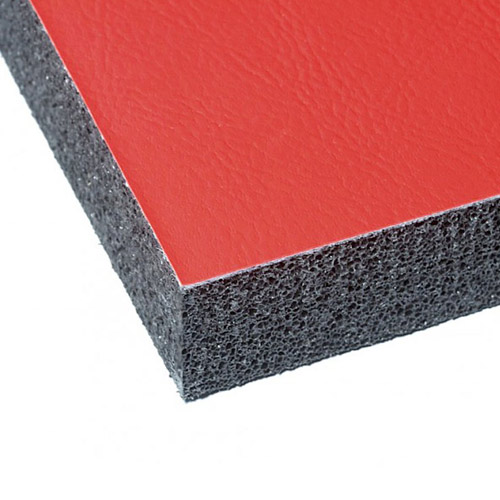 The non-slip vinyl features built-in antimicrobials that help to prevent bacteria growth. The mat is precision water jet cut.
When you're done training, you can easily roll up the mat to store it away or transport it as needed. You can also create systems of mats by connecting them together with vinyl tape for a larger training surface.
TackyMat
The TackyMat features an antimicrobial surface that's designed for use in operating rooms, labs, medical facilities, and hospitals. The mat features 30 disposable sheets, and you'll receive four mats per case.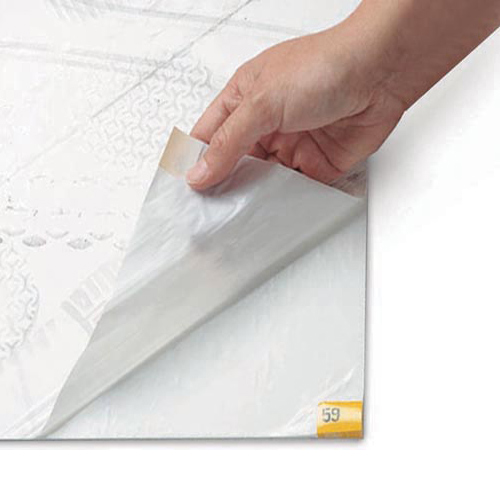 The mat removes dirt from your shoes, and when one sheet is contaminated, you can tear off the top sheet. The mat helps you to keep clean rooms clean, and it also provides valuable anti slip traction for safety.
LonCoin Commercial Vinyl Rolls
The LonCoin Commercial Vinyl Rolls are a highly durable flooring option that feature a coin top surface to maximize traction and safety. This flooring is made of recycled content and features low VOCs.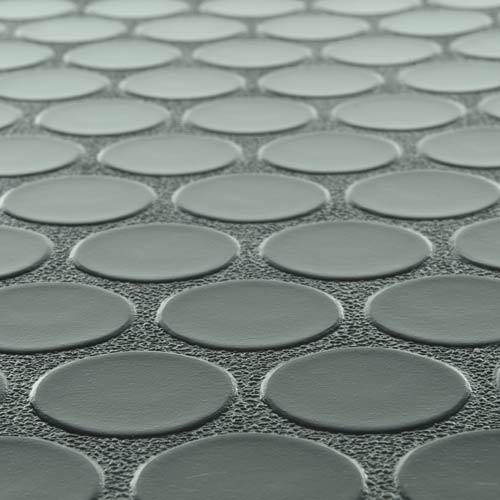 Both decorative and durable, this flooring looks great and is ideal for museums, schools, retail, and commercial office settings. It's backed by a 10-year limited manufacturer warranty, so you can buy with confidence.
Available in custom cut lengths, this antimicrobial flooring is ideal for many applications. If you're flooring a large area, a whole roll measures 6 x 60 feet.
LonEco Topseal Vinyl Rolls
The LonEco Topseal Vinyl Rolls are made with 50% recycled content, so they're an eco-friendly option. They're suitable for retail and marine use, and are a popular choice for healthcare, assisted living, education, retail, and hospitality settings.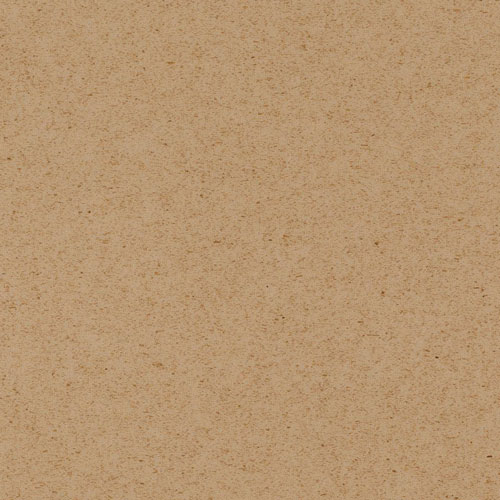 Available in 16 earthy colors, these rolls feature a factory-applied urethane sealer that creates a no-wax finish. This surface coating is three times thicker than most PUR finishes for superior durability and low maintenance.
Daily maintenance, like dust mopping and wet mopping, can help to prolong the life of the flooring. There's no need to ever wax the floor, which can save you maintenance money and time.
This flooring features a formulation that inhibits bacteria growth. This resistance is ideal for healthcare applications and other settings where you want to minimize bacteria and create a safe space.