Can You Use Interlocking Rubber Tiles Outside?
By Lisa Hobbie Created: August, 2021 - Modified: August, 2023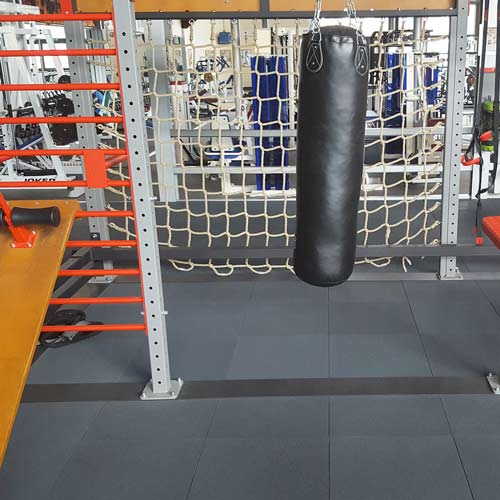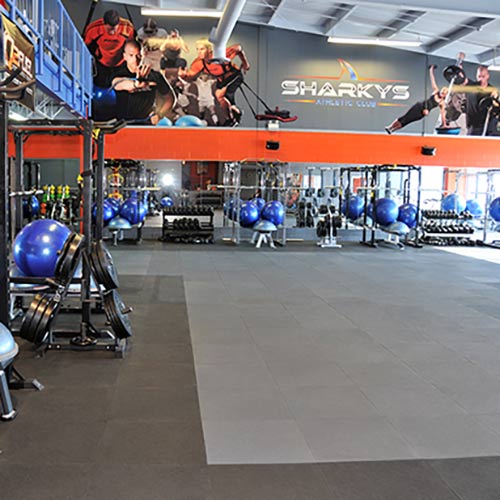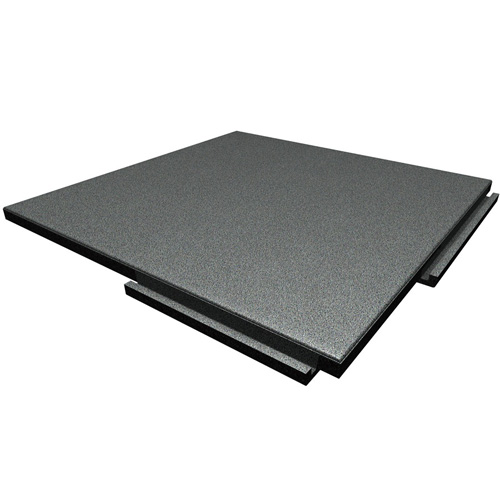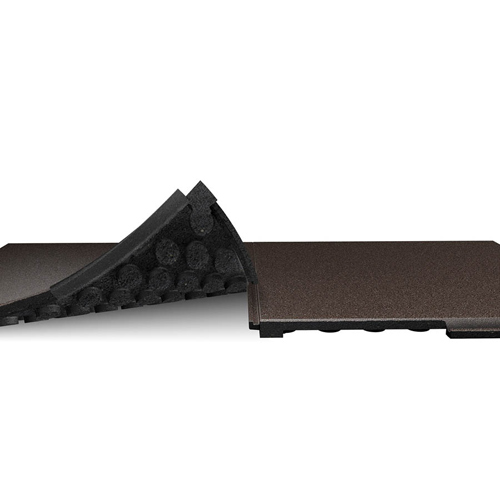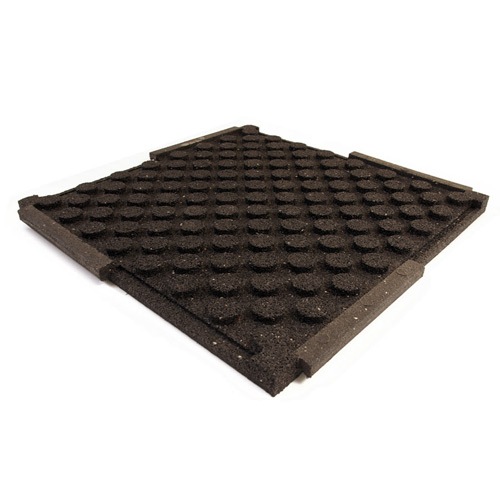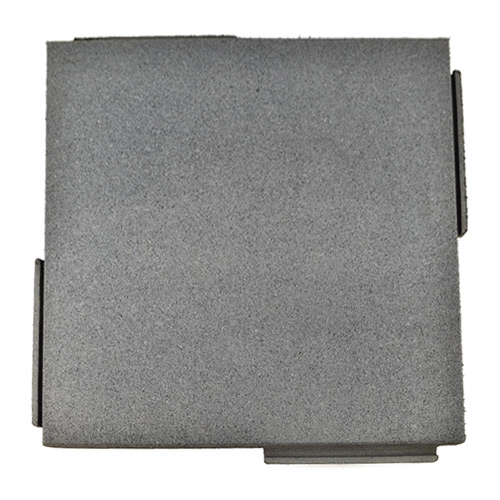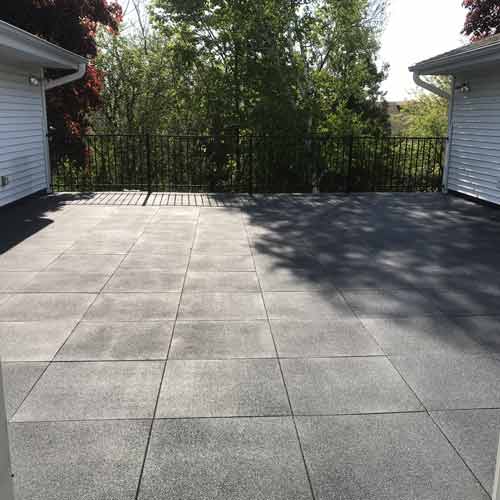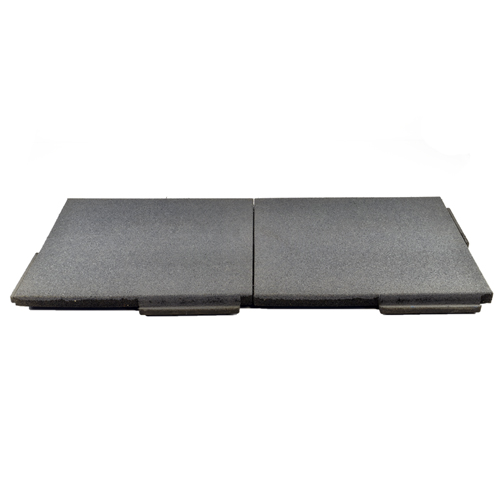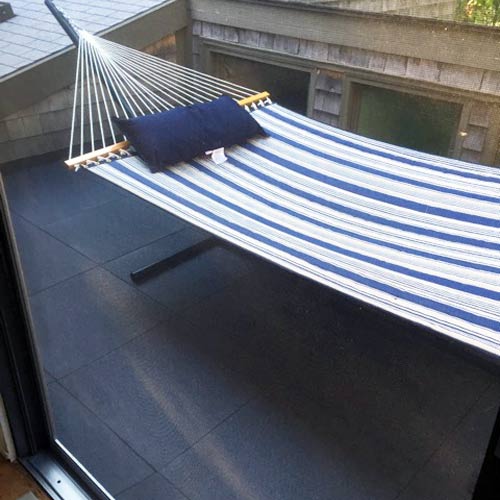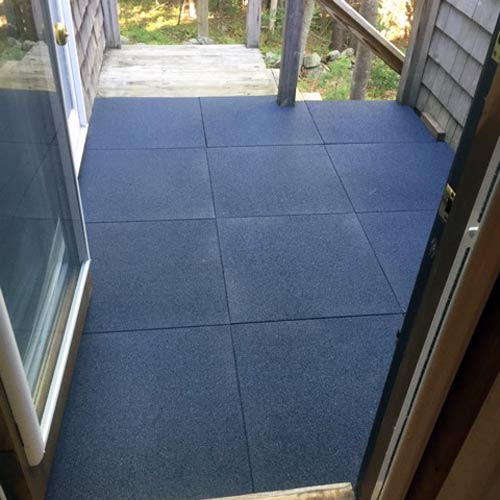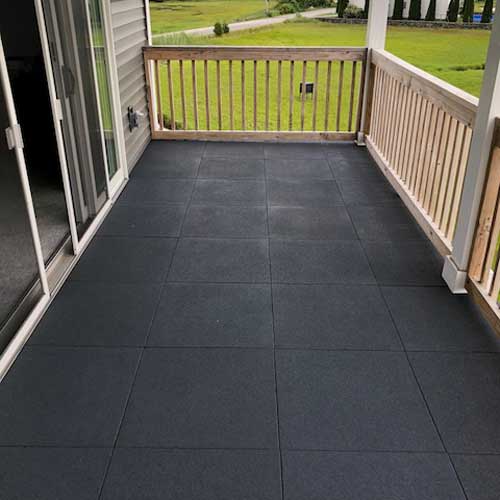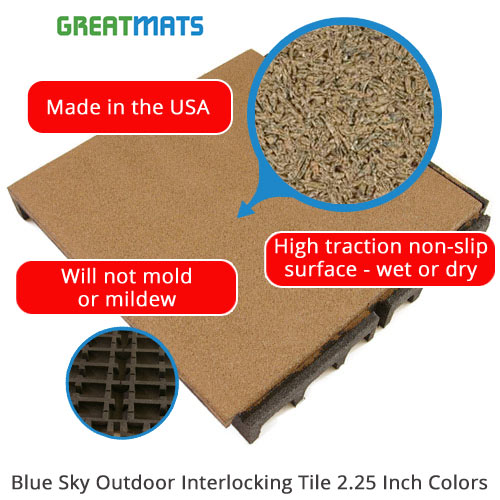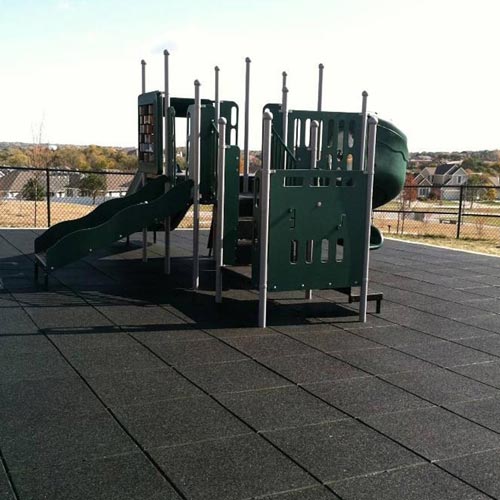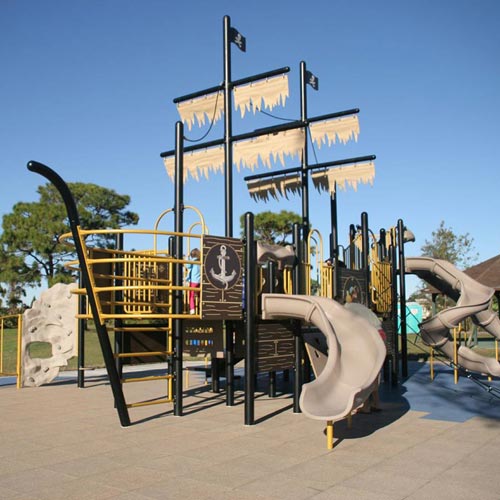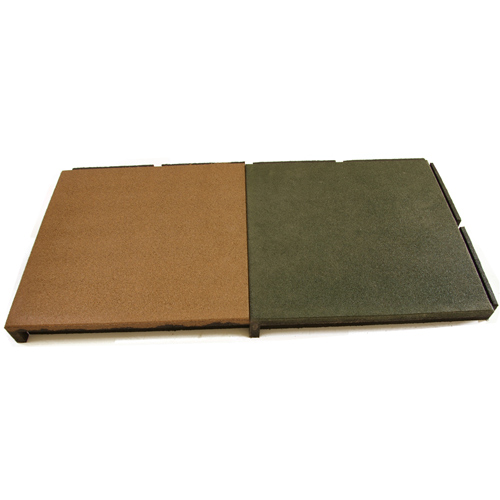 There are
outdoor interlocking rubber tiles
designed to look great and perform well outside, without being impacted by weather elements and the sun's UV rays.
Rubber is very robust, versatile, affordable, and durable, so it's no wonder why you'd want to find an outdoor flooring option made of rubber. Of the many options to choose from, the following 4 are some of the most popular:
This list represents some really great products that provide solutions for a patio floor, rooftop, and other outdoor areas of the home where wood, concrete, and other materials are often used. They are attractive, waterproof, high quality, and deliver some amazing features and benefits.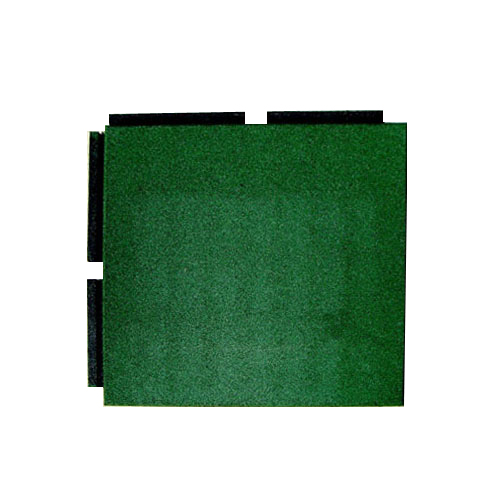 Blue Sky Rubber Playground Tile 2.75 Inch Colors offer a solution for a playground, patio, rock wall climbing area, safety area, skate park, deck, or play area. They create a safe surface with a 6 feet fall height rating that is impact absorbing.
These outdoor interlocking rubber tiles are made in the USA of recycled content, and they are very easy to install. It's a product that is actually rated for indoor or outdoor use, and it will perform well for years in all weather conditions.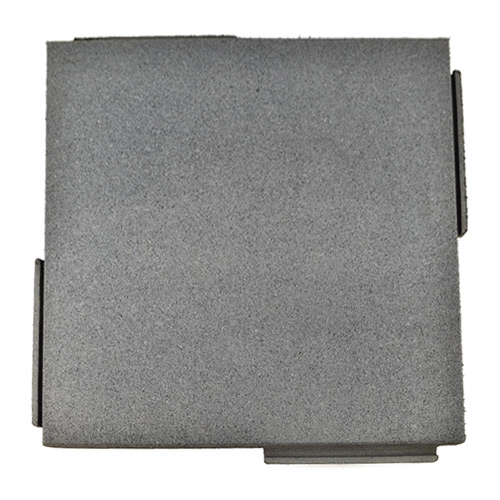 Sterling Roof Top Tile 2 Inch Gray is a commercial grade product that combines high performance and aesthetic appeal. It features border edging, and it is suitable to be used as roofing tile or decking for any outdoor surface. It has a Shore A 60 hardness and a smooth, flat finish.
These outdoor interlocking rubber tiles promote water drainage under the tiles, making this product one of the best available anywhere. This eco-friendly product contributes to LEED points, and it is made from recycled rubber buffings or crumb rubber from automotive tires.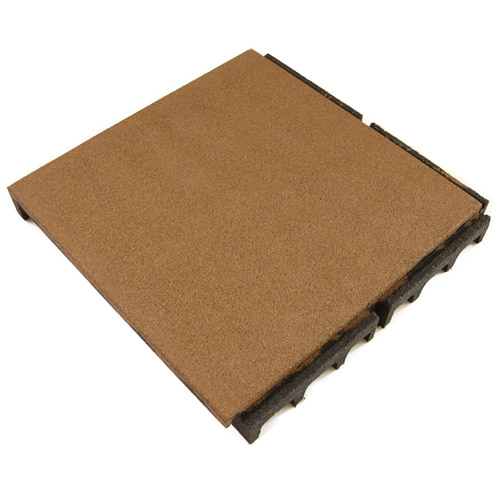 Blue Sky Outdoor Interlocking Tile 2.25 Inch Colors work perfectly for a rooftop deck, patio or playground area needing high traction, non-slip surface. This one is mold and mildew resistant and tested for performance and for structural integrity.
These outdoor interlocking rubber tiles will never absorb water or freeze, making them a great choice for all weather conditions. They are relatively easy to install with a glue-down application process, and there are optional ADA-compliant border edges and ramps available.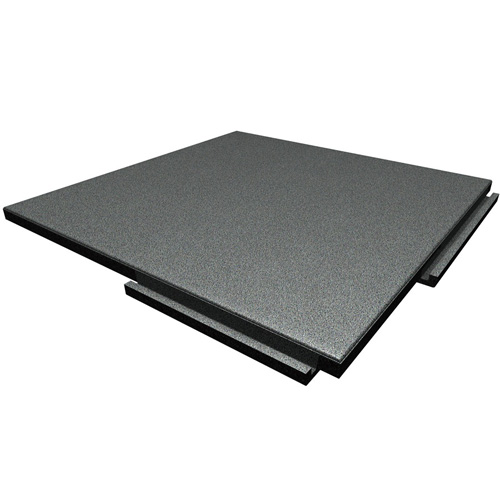 Sterling Athletic Rubber Tile 1.25 Inch Gray is a super durable product that would be perfect for an indoor or outdoor gym or athletic space. It would also be an option to use for a patio or deck, locker room, weight room, or fitness studio.
This tile has an interlocking design and high-quality manufacturing. Its 1.25-inch thickness results in a heavy-duty rubber flooring product that is made to last.
Which interlocking tiles are not designed for outdoor use?
As a general rule, if your interlocking rubber tiles are less than ½ inch thick, they likely aren't designed for use outdoors. With that being said, the material often consists of recycled car and truck tires and is still extremely resistant to the damaging effects of sun, rain, ice, and temperature fluctuation.
A good example of this type of flooring is a puzzle mat style of rubber gym flooring.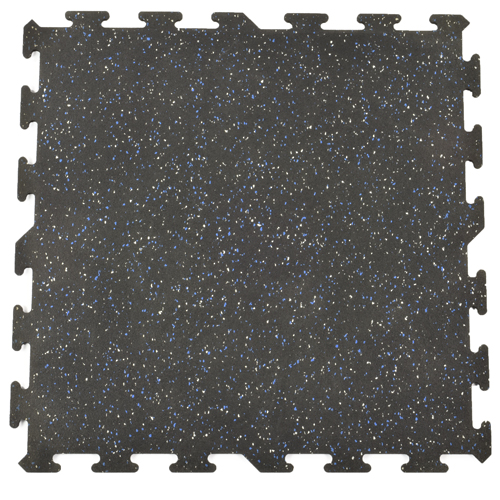 Interlocking Rubber Floor Tiles 2x2 Ft x 8 mm Color are commercial grade tiles made in the USA that are versatile, very simple to install, easy to clean, and a breeze to maintain.
These tiles provide resistance to various chemicals and human sweat. They are only partially non-absorbent, so should be used for temporary outdoor use only. They are always suitable for home gym floors, basement floors, garage floors, exercise room floors, weight room floors, and gym floors.
These interlocking tiles are 8mm thick and made to endure exercise equipment and intense workouts, as well as heavy and regular use and abuse.
Greatmats - For The Best Outdoor Interlocking Rubber Tiles
Greatmats offers the best outdoor interlocking rubber tiles available anywhere. The options highlighted are only just a few of the products available at Greatmats. They are all backed by the Greatmats' guarantees and can be installed easily on a level surface.
Aside from the products featured, Greatmats offers a wide variety of other rubber flooring options that would be suitable for outdoor use. Everything from horse stall mats to other types of decking tiles, to other materials if you are curious about rubber alternatives like modular flooring, PVC, foam, and more.
Regardless of the product or variety of products you choose, you will enjoy a flooring option that is versatile, durable, safe, attractive, and affordable with a low replacement cost.
If you would like to discuss the products highlighted or any other options available, just contact the friendly and knowledgeable customer service team at Greatmats. They can answer questions, send samples, assist with ordering, offer advice, and so much more. They will also work with you to help you determine what the best flooring solutions are for your space. Regardless of the specific product you pick, you can be confident in the fact that you're getting the best when it comes from Greatmats.