Can You Lay Pavers Over Dirt?
By Lisa Hobbie Created: February, 2021 - Modified: June, 2023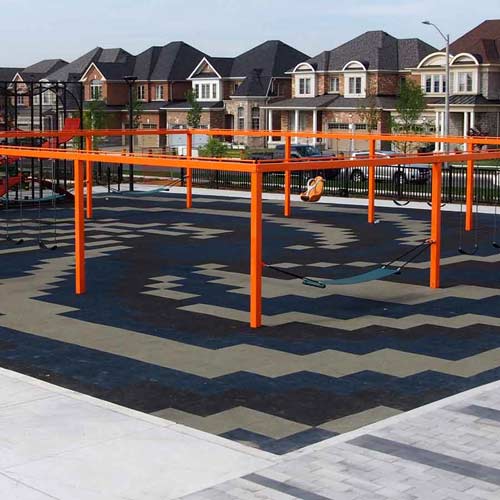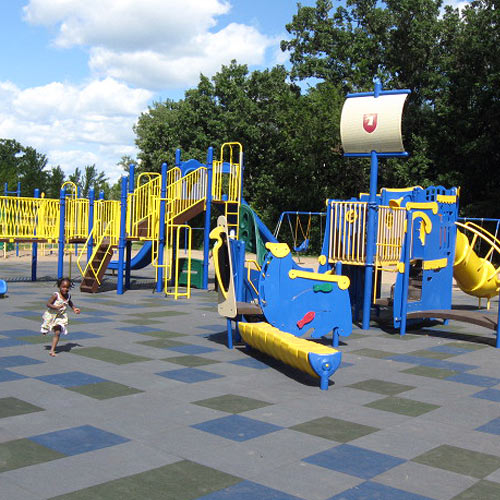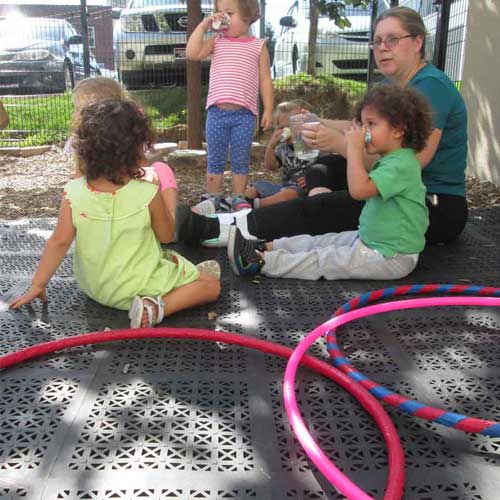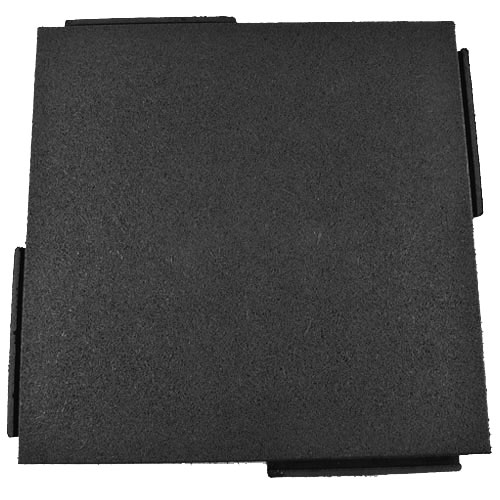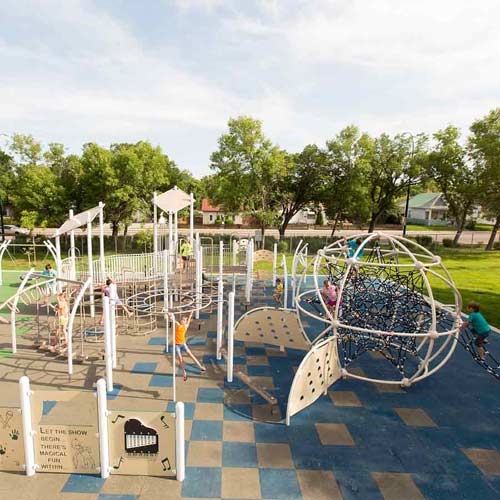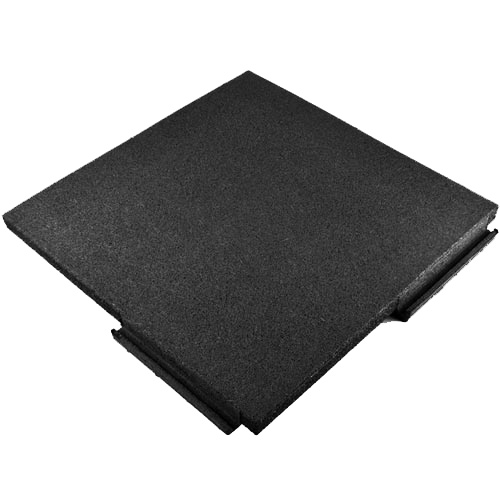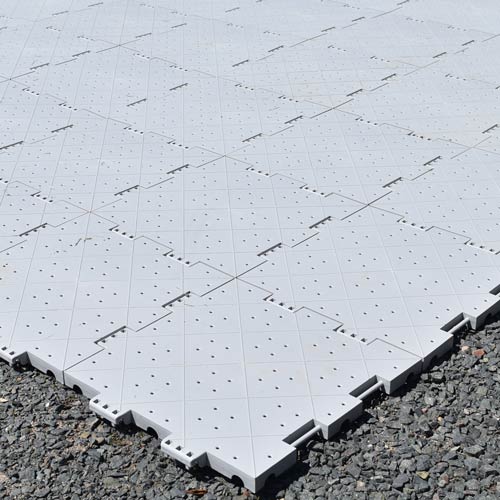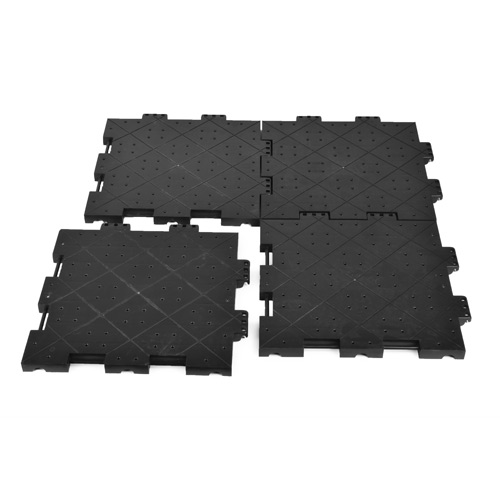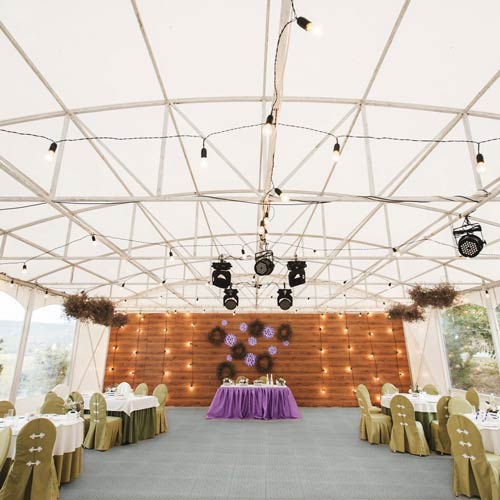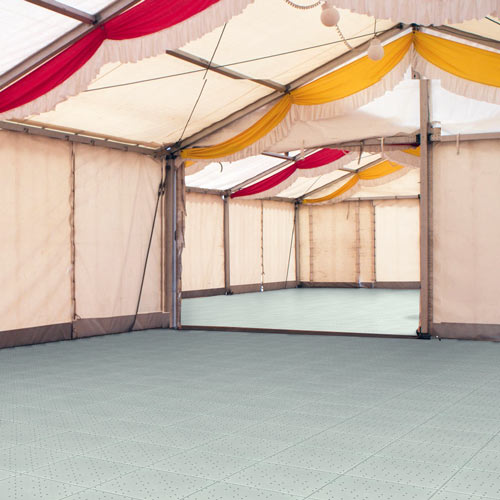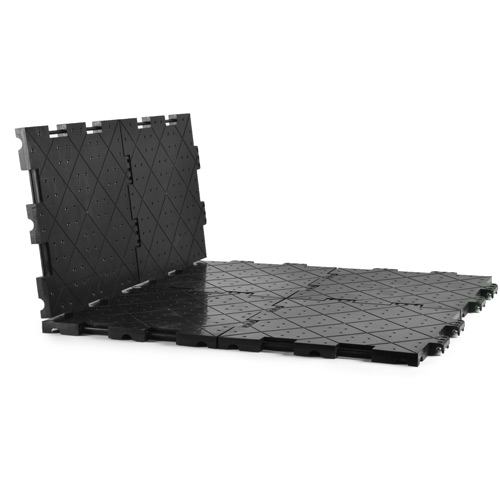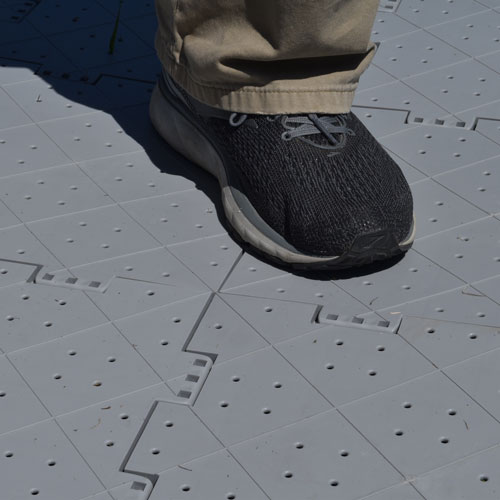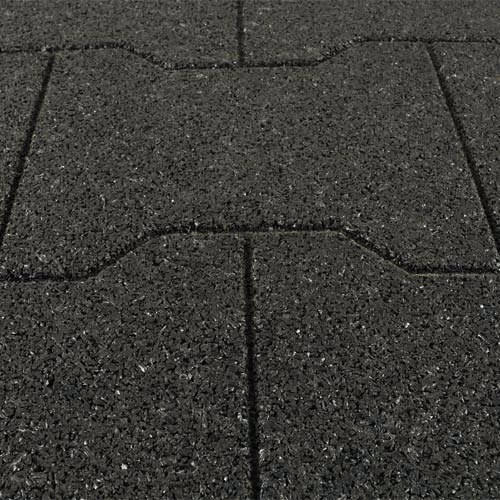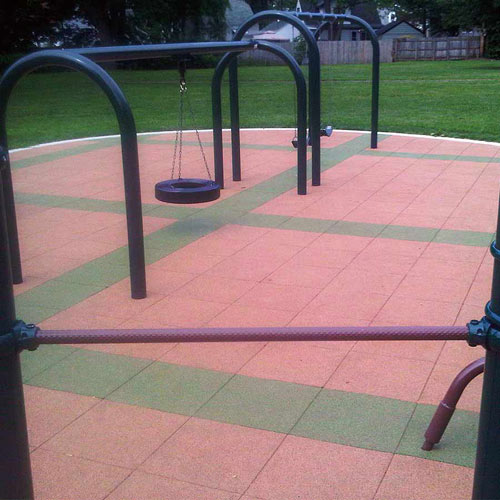 Typically, it is not recommended to directly lay down pavers over dirt. For pavers to look and perform well in a permanent installation setting, the ground/dirt floor must be excavated, leveled, and hard compacted. Although you can install brick pavers over dirt for a temporary installation, a permanent installation requires a combination of gravel or stone pieces, paver sand, and a landscape cloth to prevent the subsurface from being uneven.
What Products Are Alternatives To Traditional Pavers Over Dirt?
If you are looking for a product that can be installed outdoors directly over dirt, and you open to alternatives to pavers over dirt, Greatmats offers two great options, which are: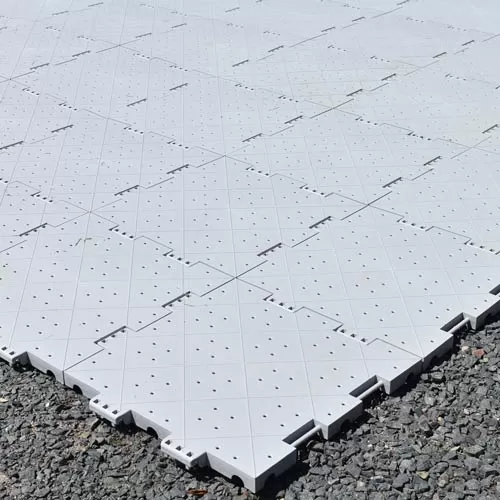 Portable Outdoor Tile
is the best alternative to pavers over dirt. You can install it directly over dirt, grass, gravel, sand, concrete or pavement, and it can be used as portable flooring, outdoor floor tile, tent flooring, temporary floor tile, and more.
The Portable Outdoor Tile is a perforated surfaced flooring tile that features a non-slip surface texture that dries really fast, making it a safe option for outdoor flooring, even after a rain.
This 1x1 foot, lightweight tiles are made from rugged polypropylene material. They are quick and simple to install with their DIY snap-together construction, producing an effective all surface flooring tile.
This product is easy to clean with a damp mop and common household floor cleaner, and it reduces the risk of growth of mold and mildew.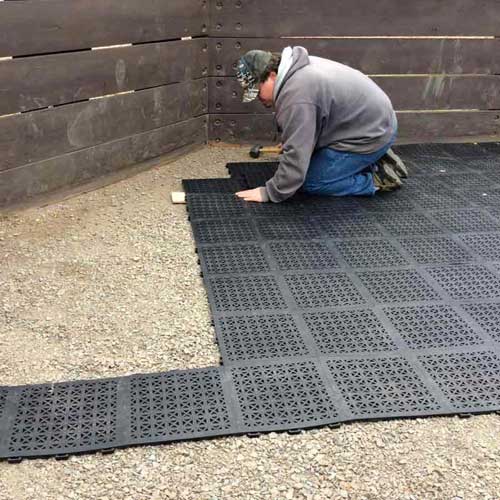 Staylock Perforated Tile
is another alternative to pavers over dirt. This versatile product is non-slip with excellent drainage. The 1x1 foot tiles are waterproof and made in the USA.
Installing this tile quickly and easily is a breeze with an active locking connector system, and it's simple to clean with hot water and vinegar. This flooring will float over the dirt or subsurface. However, it is still a good idea to use a landscaping cloth between the dirt and the tiles.
It is a perfect outdoor garden or patio flooring option, as it is designed to allow for superior drainage and even offers a bit of cushion. Once installed, these robust plastic tiles will not separate unintentionally. This is a durable and versatile outdoor flooring solution that can go directly over dirt and will perform well for many years.
Which Greatmats' Products Perform More Like Traditional Pavers?
If you are looking for a product that is closer to traditional pavers, Greatmats offers two great options, which are:
Equine Paver Tile
present the look of a traditional paver in a mat made of a unique proprietary re-bonding process capable of converting 100% premium quality recycled rubber. The result is a pristine, low-cost rubber material of superior physical properties.
These paver tiles are easy to install and virtually maintenance-free. Although not recommended to install these pavers over dirt, they can be installed indoors over wood, concrete, or asphalt. They can also be installed outdoors over concrete, asphalt, or crushed stone.
If installed indoors, the subfloor must be dry, clean, smooth, level, and structurally sound. It should also be free of dust, solvent, paint, wax, oil, grease, sealers, curing and hardening compounds, alkaline salts, old adhesive residue, and other extraneous materials. Once the subfloor is prepared, it can just be loose laid inside a perimeter border system or laid using the recommended adhesive.
If installed outdoors, the pavers must be installed butting up against a perimeter border system of rubber curbing or a concrete curb. Simply lay pavers in the desired pattern over a base of sand and crushed stone. Again, if the area is to be loose laid, a perimeter border system is required and the pavers must be installed butting up against the border system.
This product's cobblestone design enhances the appearance of any equine surface, replacing traditional dirty, dusty, and slippery hard surfaces. They provide a safe footing with excellent shock absorption and help to control bacteria and dust. They also provide comfort and durability. These stable pavers are designed for use in aisleways, stalls, wash bays, and more.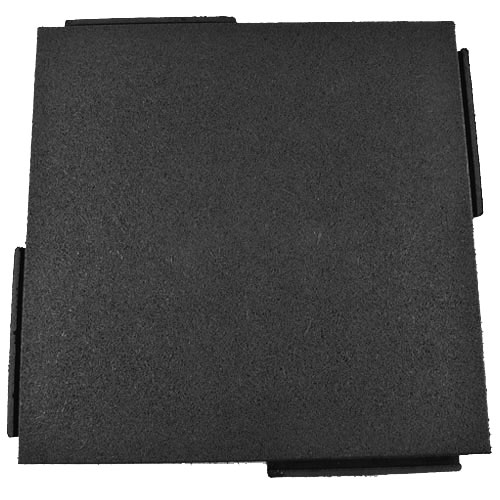 Sterling Playground Tiles
are another alternative to traditional pavers. They are suitable for playground outdoor areas, safety surfacing, and rubber playground flooring.
The installation does not allow for laying over dirt. Instead, the ideal subsurface for applying the playground tile is properly prepared concrete or asphalt that is cured, clean, dry and free of oils and moisture. Once the proper subsurface is prepared, the tiles will connect together, using a hidden interlocking system and creating a sturdy assembly that will stand up to stress.
The commercial quality design of this product is attractive and versatile. It features a 4-foot fall height rating, providing a safe space to run and play. There are several color options and thicknesses available, and this product comes with a limited lifetime warranty and contributes to LEED points.