Can You Cover A Wheelchair Ramp With Rubber?
By Lisa Hobbie Created: October, 2021 - Modified: June, 2023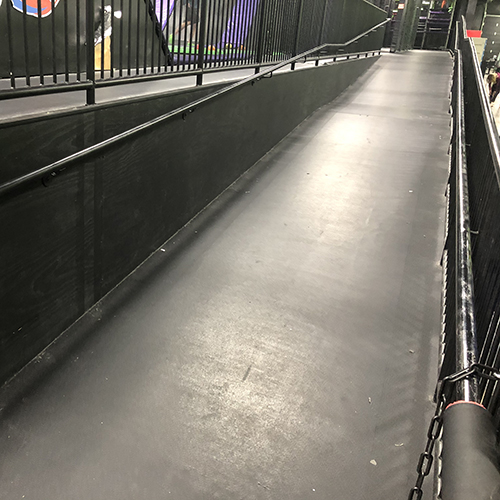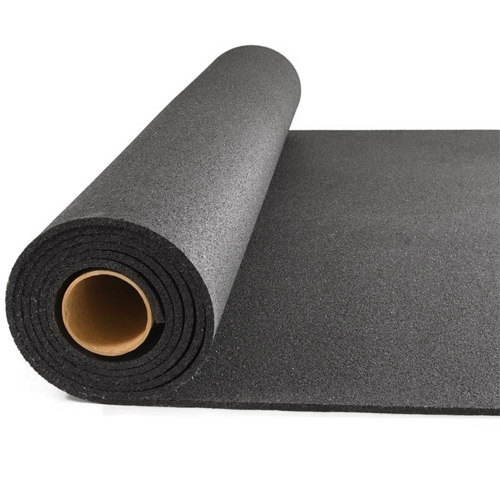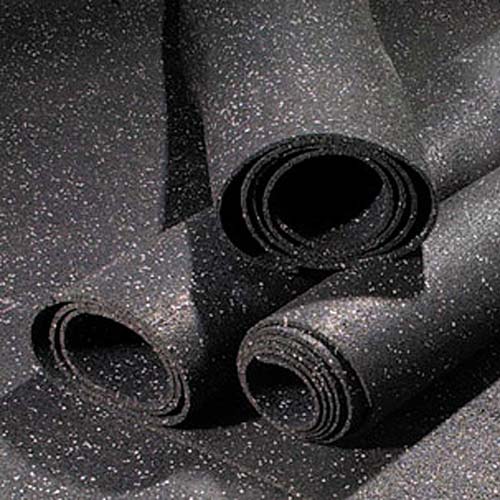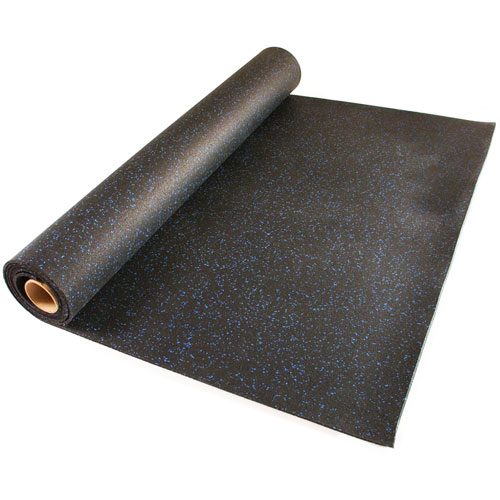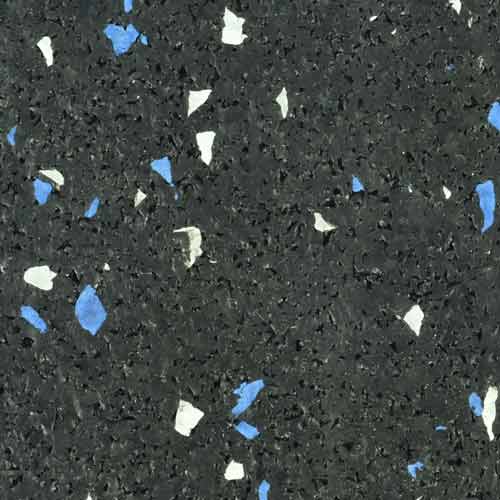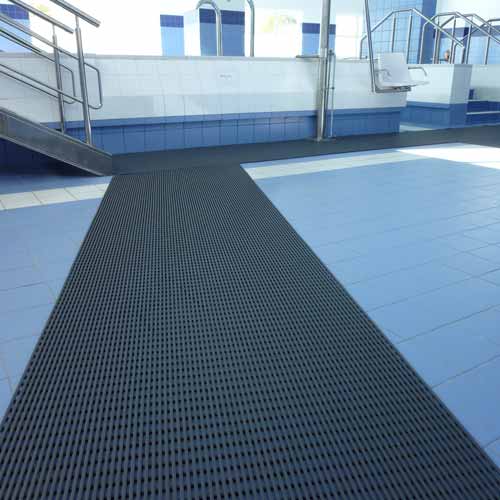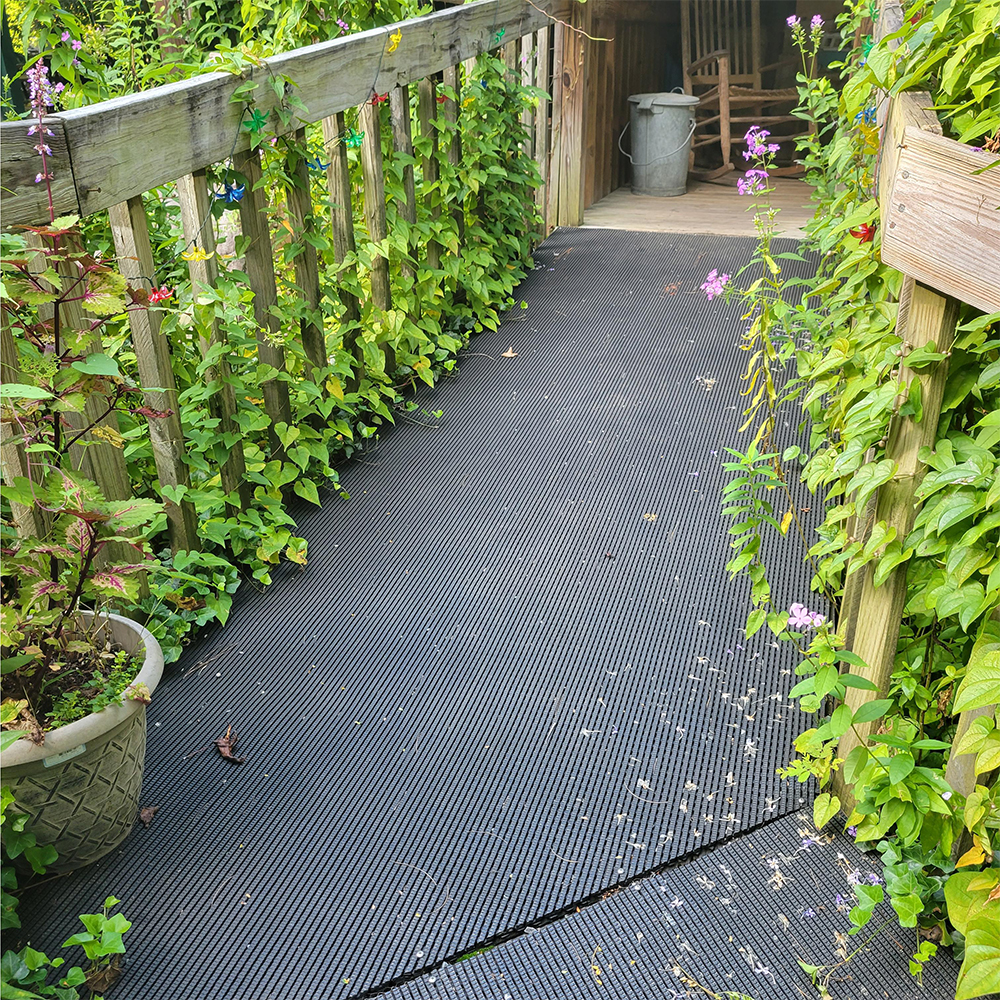 A wheelchair ramp can be covered with rubber to deliver a non-skid surface that will not rot or rust. It will provide safe handicap access.
A rubber wheelchair ramp can be used indoors at homes and businesses, with some options more appropriate for temporary applications and others more suitable for permanent applications. Rubber is relatively easy to install, simple to trim for a custom fit, and portable. Rubber flooring rolls are best used for indoor wheel chair ramps.
For outdoor wheel chair ramps, we recommend using a PVC product that will withstand the outdoor weather and temperature fluctuations better. Plastic PVC material can go on a new build, wood, metal, or aluminum ramp or slope over stairs, and it will make the surface safer and more durable.
There are many Greatmats' products that would work if you're interested in making a rubber wheelchair ramp, with the following representing some of the best options:
These products are durable, easy to install, attractive, and high performing.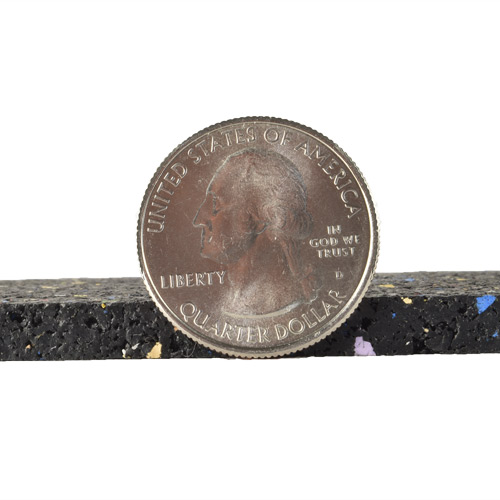 Rubber Flooring Rolls 1/4 Inch Regrind Confetti are economical, made in the USA rubber rolls that are available in any roll length, from 25 to 100. They are 4 feet wide.
This recycled rubber product features a 10 percent color mix throughout it. They are made from second-run material made from scrap material made during first runs. They are more dense than standard rolled rubber rolls, so although available at a cost savings, they are still high performing and suitable for a rubber wheelchair ramp.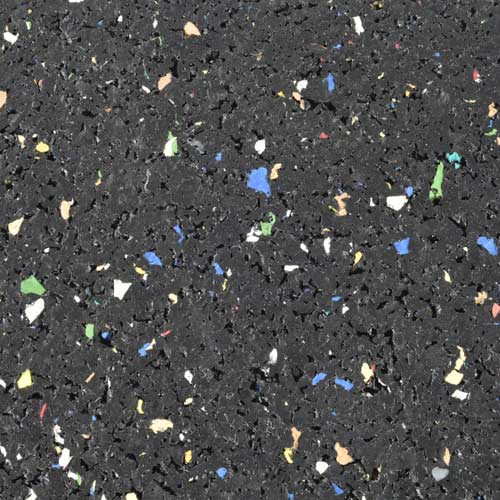 Rolled Rubber 1/8 Inch Regrind Confetti Pacific is a super affordable recycled rubber flooring solution that would work great on a wheelchair ramp. It is a thinner product, so it is lightweight and easy to work with.
Again, what keeps the price down on this product is the fact that it's also made from second run material - much like the ¼ inch product is. This one also has tiny color flecks throughout it, offering a unique look if you prefer something other than black for your ramp. It is an eco-friendly, MAS Certified Green product that is made in the USA.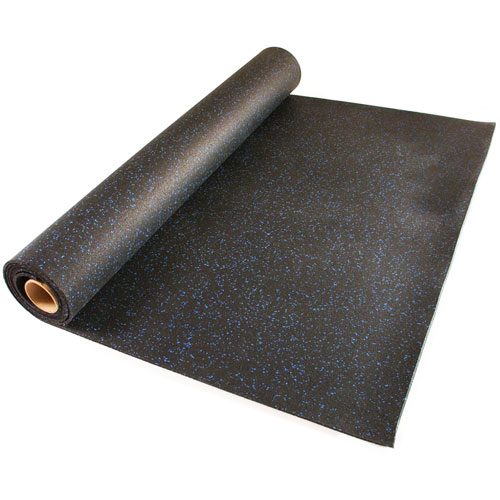 Rubber Flooring Rolls 8 mm 10% Color Geneva are durable, long lasting rolls that work well on wheelchair ramps. They can be custom cut to lengths of 25 feet or longer, and they are made in the USA.
These low odor rubber flooring rolls offer a non-slip surface - even when wet. They may contribute to LEED points, and they are made of recycled rubber content. This product can be dry laid or installed with tape or glue over ramps. This is a resilient flooring product, so it will certainly perform well if used on a wheelchair ramp.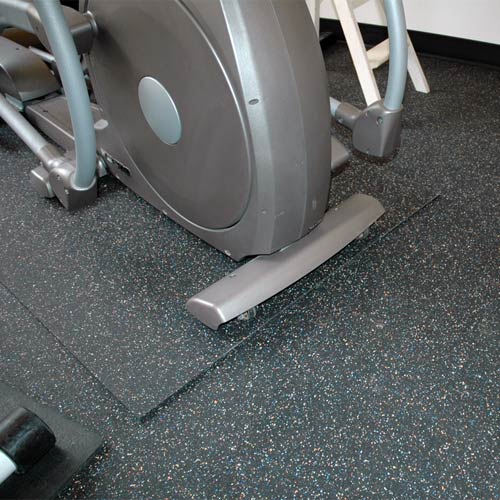 Rubber Flooring Rolls 3/8 Inch Regrind Confetti are eco-friendly and economical. They are made from second run materials.
These rolls are made in the USA and are 4 feet wide and can be cut to any length over 25 feet long. They offer a higher density than a lot of other rubber rolls do. They are ⅜ inch thick and feature 10 percent color confetti throughout.
For outdoor wheelchair ramps, we recommend the following product to provide traction.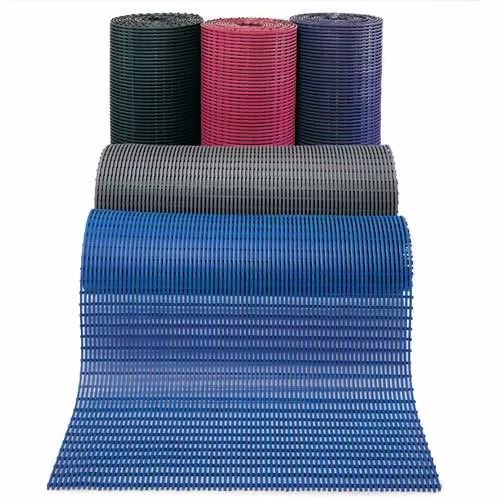 Heronrib Wet Area Safety Matting is an excellent choice for outdoor wheelchair ramps. These are UV resistant and non-porous.
This matting provides drainage with the open grid design so water doesn't puddle up on the surface. It is also certified slip resistant. When you need to sweep underneath these mats, just roll them up and back out.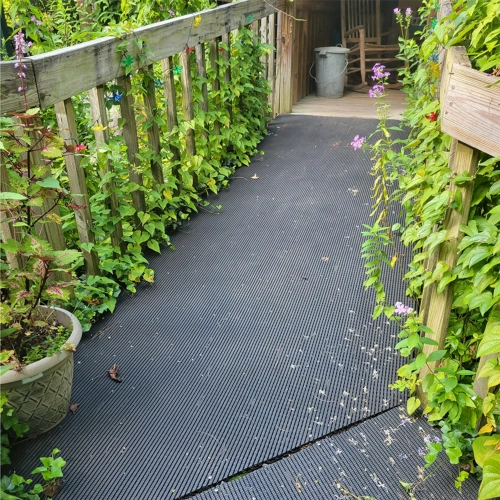 Vynagrip Matting is another choice for outdoor ramps as they are designed for the toughest environments.
Similar to the Heronrib but with a more aggressive texture on the surface, this matting is a high quality option that will last for years to come.
Greatmats - For The Best Products To Use On A Wheelchair Ramp
Greatmats offers the most affordable rubber products that are also top quality and high performing. They would look great and perform well on a wheelchair ramp, especially the products highlighted.
If you are searching for the highest quality and service in the world of rubber flooring products, Greatmats is your one stop shop. From the long-lasting durability and low cost of the products, to the ease of installation and their ability to protect flooring and those in a wheelchair, the rubber products from Greatmats are among the best available anywhere for a ramp. . .and many other applications, as well.
If you have questions about the products featured, need more information, or want help deciding which option is the right one for your wheelchair ramp, just contact the customer service team at Greatmats.