Can You Change Mobile Home Flooring
By Paige Cerulli Created: June, 2022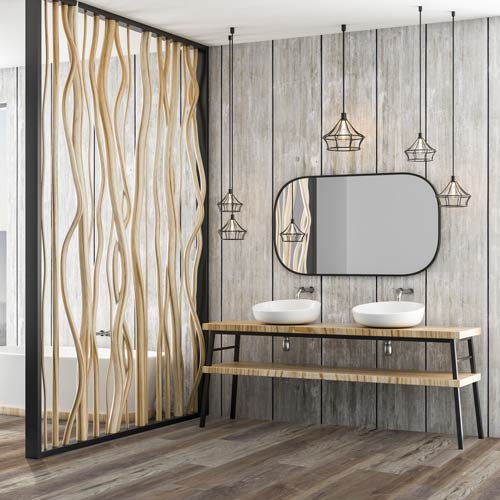 Mobile homes are affordable, convenient, and can be an ideal solution if you're looking for housing quickly or want to purchase a rental property. One of the best ways to instantly enhance their appearance is to invest in new mobile home flooring.
Qualities to Look for in Mobile Home Flooring
Whether you're working with a single wide or double wide mobile home, you'll want to find flooring that's ideal for your project.
Look for a product that's durable and that can withstand the foot traffic it will see, especially in high-traffic areas like entrance ways. Choosing a durable product will reduce the chances that you will need to repair or replace it in the future.
You will also want to look for a flooring that's available in the finish that you want. We carry everything from carpet tiles to luxury vinyl flooring that resembles wood.
It's also important to consider the installation method that you prefer. You will find products for both modular and permanent installations, so think carefully about whether you want to do the installation yourself and if there's any chance you might want to remove and replace that flooring again in the near future.
Top Mobile Home Flooring Options
At Greatmats, we carry a wide selection of flooring products ideal for your mobile home.
Cottage Tour Laminate SPC Flooring
Our Cottage Tour Laminate SPC Flooring brings the impressive look of reclaimed wood to your mobile home at an affordable price. The rustic laminate wood planking makes a striking impression, but its modern design makes for an easy installation.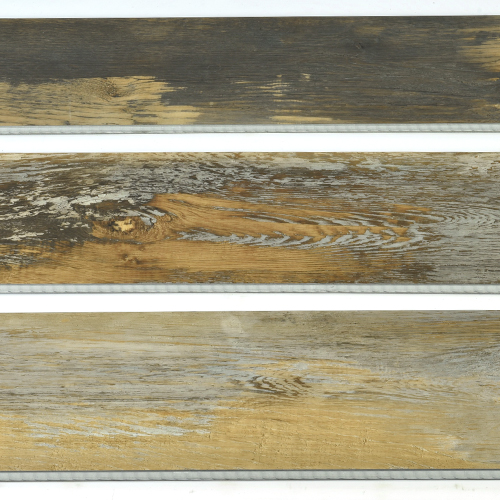 The flooring features micro-beveled edges and embossed graphics for a highly realistic look. It's pet proof and has a sound control underlayment to save you from having to purchase and install a separate underlayment.
The tongue-and-groove interlocking design lets you pop one plank's edge into the edge of another plank, so there's no need for adhesive. The click together installation is easy and simple, and it shortens the installation process.
Eagle View Engineered Hardwood Flooring
The Eagle View Engineered Hardwood Flooring features a beautiful maple wood grain and is available in color variations, so you can find the precise look that you seek. The planks are hand stained and feature beveled edges and a random sawn look.
The 2mm veneer layer is placed on top of real hardwood on a plywood base, making the flooring highly durable while also keeping it affordable. The flooring is backed by a 35-year manufacturer's warranty on the finish.
This flooring offers the versatility of being suitable for both a floating and a permanent installation. The tongue and groove edges allow you to install the planks without an adhesive, or you can choose to glue them to the subfloor for a more permanent installation.
Envee Rigid Core LVP Laminate Planks
The Envee Rigid Core LVP Laminate Planks feature a distinctive, luxurious aesthetic, but they offer many benefits beyond their look. The laminate planks are entirely recyclable and have a water- and dirt-tight surface.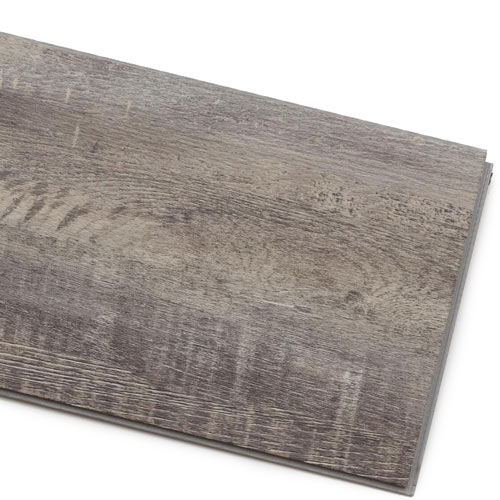 The tiles help to reduce standing fatigue, making your modular or mobile home more comfortable and enjoyable. They also resist water, mold, mildew, and fire, so you can use them in an entryway, bathroom, bedroom, and more.
The tiles are slip resistant for enhanced safety, and are also stain resistant to preserve their beautiful finish, even in high traffic areas. They are easy to install, thanks to their drop lock design.
Envee Tacky Back LVT Laminate Tiles
The Envee Tacky Back LVT Laminate Tiles feature a highly realistic stone appearance , but they're much more welcoming than traditional stone. The tiles are slip resistant for increased safety, and their stain-resistant design ensures they look beautiful for years to come.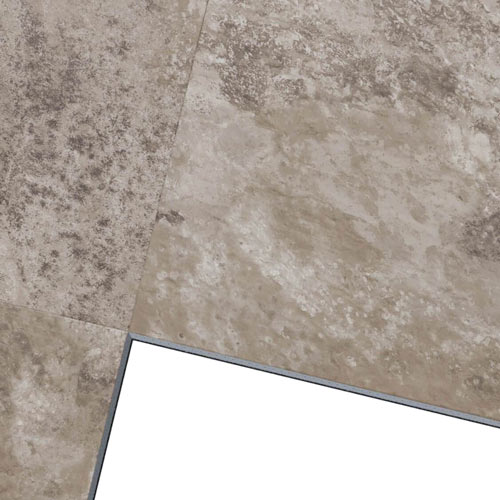 These tiles can be completely recycled, and they resist mold and mildew. They're an ideal choice for high-traffic areas, including your bathroom, kitchen, and entryways.
The tiles are easy to install, thanks to the adhesive that is pre-installed on their edges. They are DIY-friendly, so you can save on the expense and time of hiring a professional.
Royal Interlocking Carpet Tile
The Royal Interlocking Carpet Tiles are a convenient way to add the soft feel of carpet to your mobile home. They are beautiful yet durable, and they can make a space cozy and welcoming.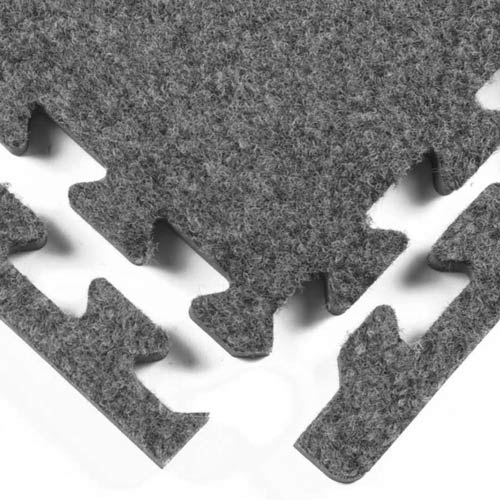 The tiles feature a high-end foam backing that is water-resistant. The tiles offer anti-fatigue and insulation properties that are similar to what you would enjoy from traditional carpet.
They are also waterproof, odor proof, and stain resistant, so you can install them in areas like basements where traditional carpeting isn't an ideal option. If the tiles become wet, you can stand them on end to let them dry out.
The tiles feature interlocking edges for an easy and fast installation. There's no need to use adhesive, and the edges create a snug fit that won't separate.
If you do need to perform a replacement of tiles that are worn or damaged, you can remove and replace only those damaged tiles, instead of replacing your entire carpet.