Can Flooring Be Used On Walls?
By Lisa Hobbie Created: August, 2021 - Modified: September, 2023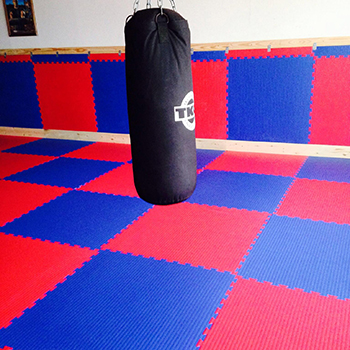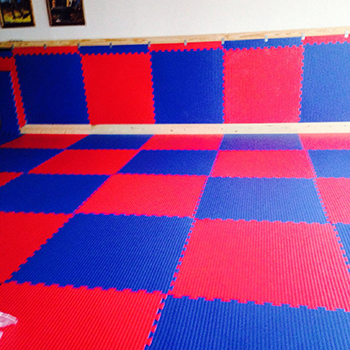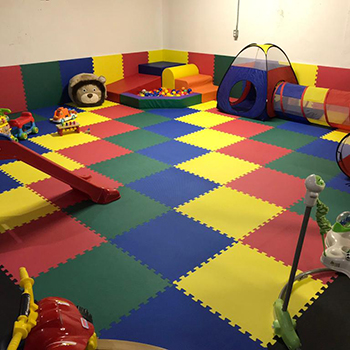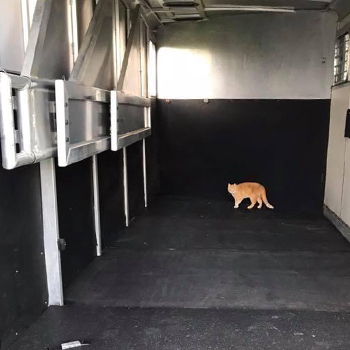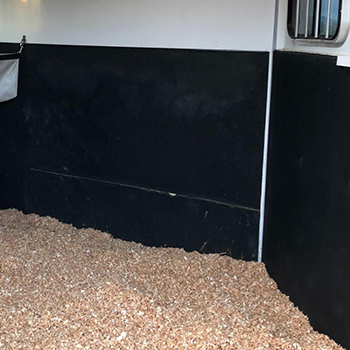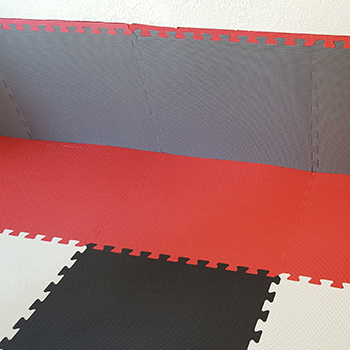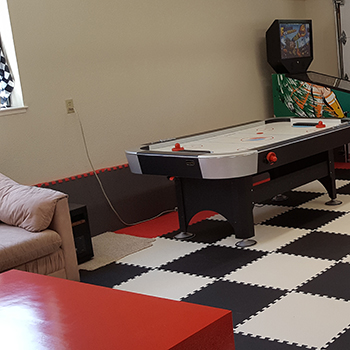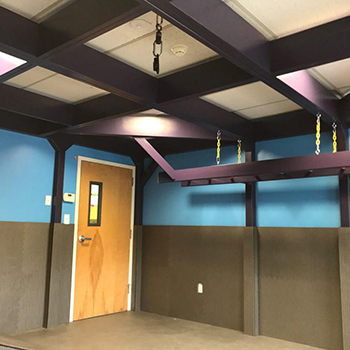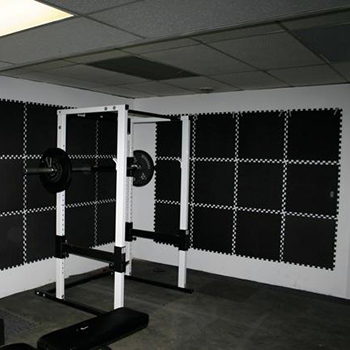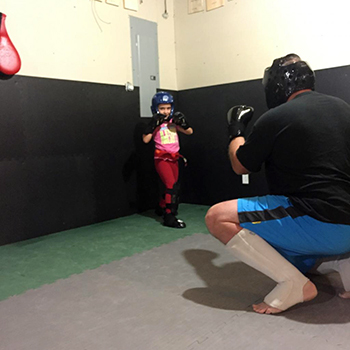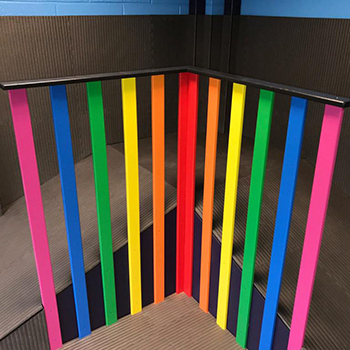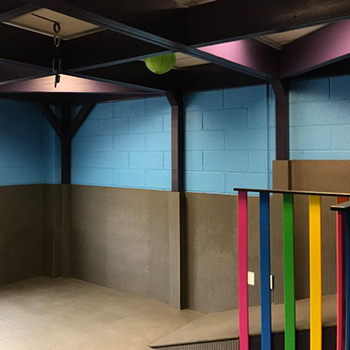 Some people choose to use
flooring on walls
, to provide either a level of cushioned protection or, to create an attractive design or accent wall.
There are many different products that could be considered if interested in installing flooring on walls, with the following 5 options being among the best and most popular:
These products would not only look great when used as flooring on walls, but they also serve many purposes and are suitable for many applications.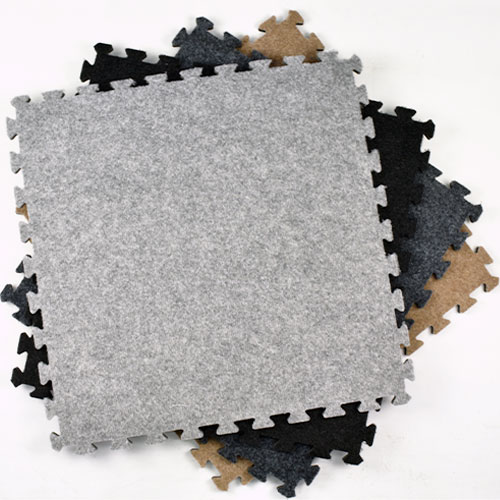 Royal Interlocking Carpet Tile is a product that has been used on the walls of boats, specialty vehicles, and more.
Greatmats' customer Troy said, "We used it on the walls and ceiling of a golf simulator. It worked really well with a thicker adhesive."
This product can offer a finished look while delivering many features and benefits. It is a popular flooring solution that can be used virtually anywhere, as it's durable, suitable for indoor and outdoor applications, comfortable, strong, waterproof, and non-absorbent.
These carpet squares can easily be installed directly on a concrete, tile, wood, or drywall floor or wall, and the resulting surface will be stain-resistant, odor-proof, easy to clean, and comfortable, and it will offer some insulation value similar to traditional plush carpet rolls.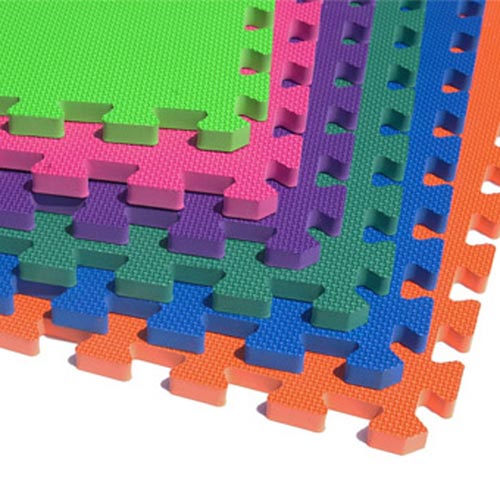 Premium Foam Kids & Gym Mats are often used on walls of playrooms, martial art home studios, bedrooms, and unfinished areas of basements.
Greatmats' customer Thomas shared, "Great product & easy to install. I actually installed these on a wall in my basement - created a room for my kids to do homework/online classes due to COVID-19. They act as a good sound barrier. I really like the bright coloring."
These mats are vibrantly colored, easy to clean, waterproof, cushioned, and offer some noise and thermal insulative benefits. They piece together as puzzles do, and they can be installed on a wall using appropriate adhesive or tape.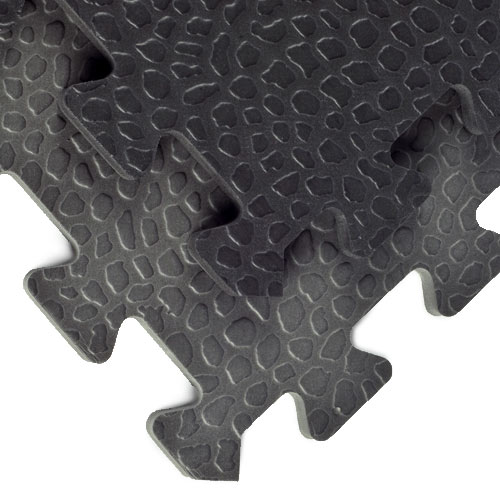 Pebble Home Gym Flooring Tile can also be used as flooring on walls. They offer an easy installation and an attractive look for a gym, sensory room, or dojo studio.
Customer, Brett, installed the tiles in his basement martial arts dojo to protect the sheetrock walls from damage from flying boards during board-breaking practices as well as from hands, feet, and head contact during grappling. It also protects the wall from free-standing punching bags that periodically get knocked into or tipped over against the wall. He attached the mats to the wall using sheet rock screws in each corner.
"I wanted something that was lightweight, durable, and didn't stick out from the wall very far, " he said. "They are all of those things, and the interlocking edges made lining up the tiles with each other a no-brainer. The mats were even easy to cut out holes for our electrical outlets and breaker box. They have held up extremely well to everything the kids and I have thrown at it!"
GamFloor Self-Adhesive Vinyl Roll is easy to install on a floor or wall without special tools or glue, as it features a peel and stick backing.
This versatile product is super economical, resistant to moisture, and durable. It can easily be installed on any solid surface, and it performs extremely well with its wear-resistant surface. It would look good for parties, trade shows, photo shoots, and stage or studio sets - on the floor or the wall. It is much better than traditional laminate, so it works well for an update or a new build project.
Greatmats customer, Robert, shared, "We needed this item to replace one of the walls in our camper because of water damage. It matched perfectly with the other walls. Works great!"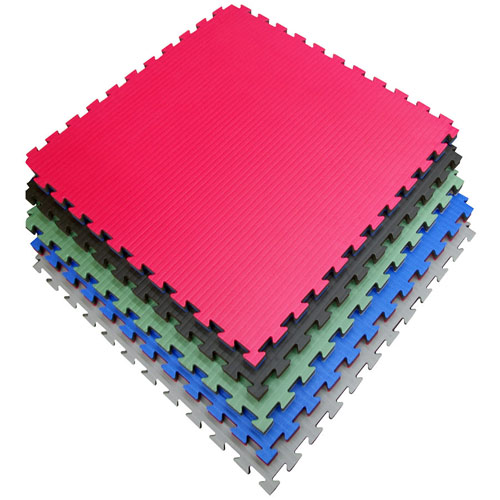 Grappling MMA Mats are 1.5 inches thick interlocking mats that offer a 4 foot ASTM fall rating, so they not only protect against head injuries, but they also provide maximum safety from injury resulting from being slammed into a wall.
This product is made from EVA foam and has a no-burn tatami texture and tight-fitting interlocks.
Greatmats' customer, Charles, was beyond pleased with these. He shared, "The mats are better than your company advertises. My students really enjoy training with these. I will be doing future business with Greatmats."
Greatmats - For The Most Versatile Products That Can Go On Walls
If you're contemplating installing flooring on walls, the products featured look great, perform well, and take no time to install. These are by no means the only options for installing flooring on walls. You'll even find flooring installed on the walls of livestock and horse trailers. Most commonly those situations would call for rolled rubber flooring.
Choosing the product for your wall will depend on the method in which it will be used and the space it will be used in, and the team at Greatmats provides top-notch service and levels of expertise to help you select the solutions that are ideal for you and your wall.
Regardless of the product you select, you can be confident in the fact that you're getting the best price, value, and quality available anywhere when you purchase from Greatmats.