What Is The Best Surface For A Terrace Floor?
By Kyle Schurman Created: January, 2021 - Modified: June, 2023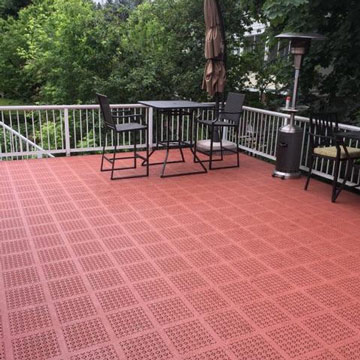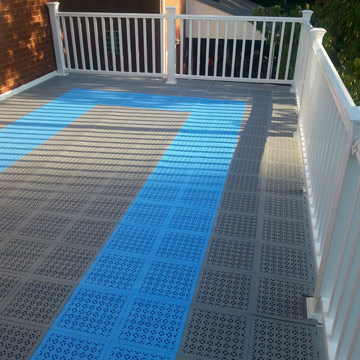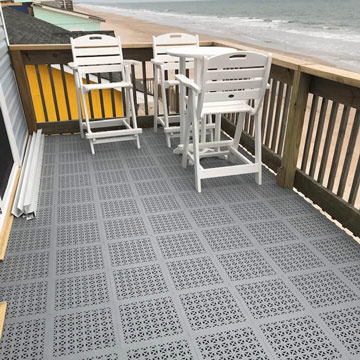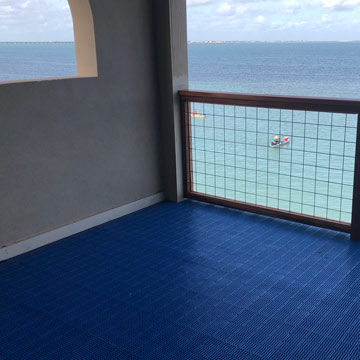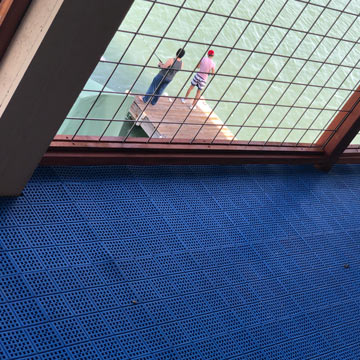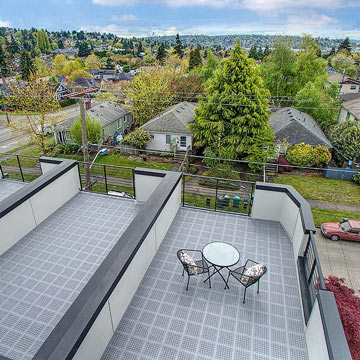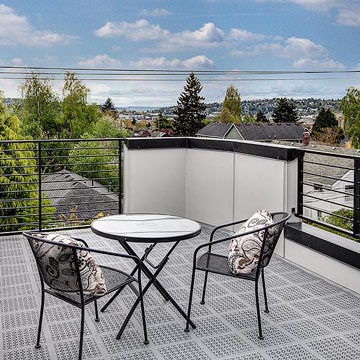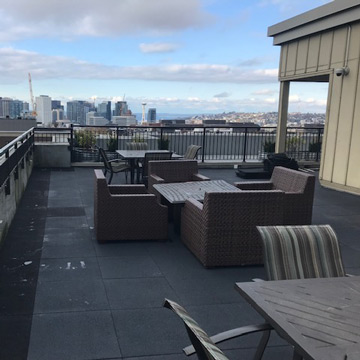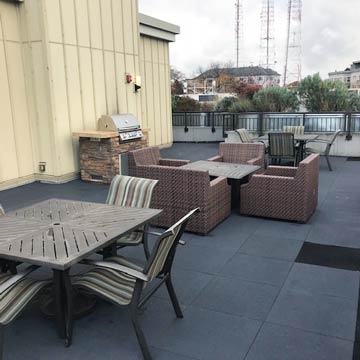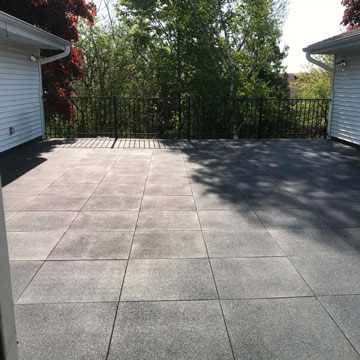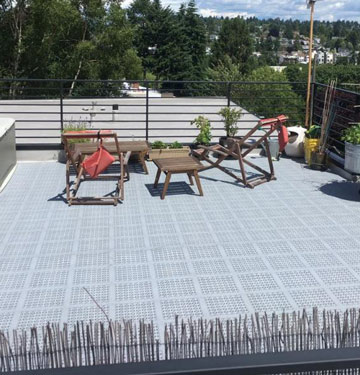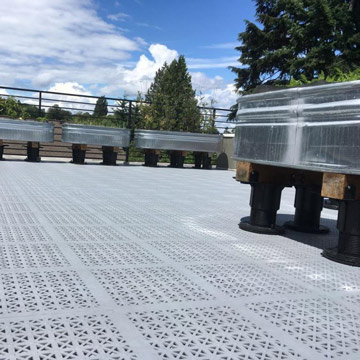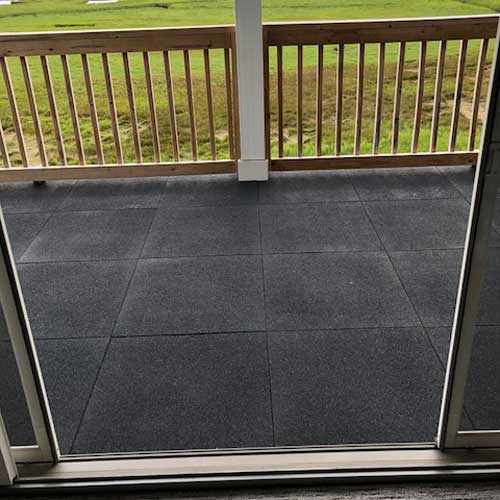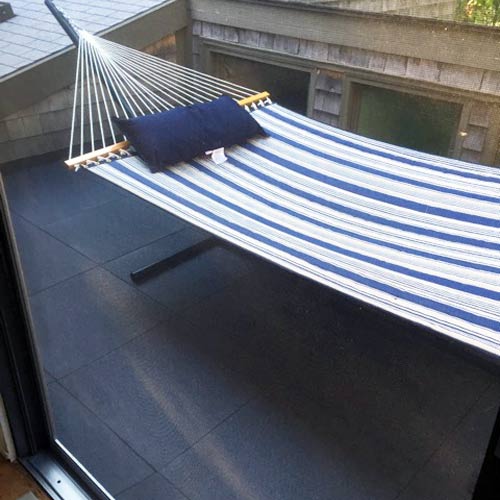 When seeking to create a terrace floor for use at a house, near a park area, or at a complex of apartments, durable flooring that provides some comfort is a must. Materials such as rubber or plastic are the best selections as outdoor flooring options in these spaces.
A material in use for a terrace floor should be able to stand up to any kind of weather the space will see throughout the year. Even if people will not be making use of the terrace space during winter time, the material should be able to survive snow and cold weather without breaking down, so it can remain in place year around without the need to disassemble and store it in winter.
Ultimately, choosing the best surface for terrace flooring will depend in large part on the planned use case. A space that will have extensive foot traffic in a commercial location may need a thicker and more durable material than a space on the roof of a hotel where only a few people will be using it at a time.
The material in use should warm up the space, creating an inviting location for a beautiful view that enhances the value of the property. At Greatmats, many different types of terrace floor products are available, including the following four popular options.
StayLock Tile Perforated
Sterling Rooftop Tile
Blue Sky Outdoor Interlocking Tile
Patio Outdoor Tile
What Is a Good Terrace Floor for Areas With Frequent Rain?
Finding a terrace floor that will stand up to the water after a rainstorm is important for areas that see thunderstorms regularly. Even in this situation, though, customers do not have to sacrifice style to receive durability and high levels of weather performance.
The
StayLock Perforated Outdoor Tile
product is one of the better ideas for a model that must stand up to rain for a few reasons.
It has perforations that run through the entire 9/16-inch thickness of the PVC plastic, allowing rainwater to drain away from the surface.

It has a slightly raised base, meaning it doesn't sit flush to the ground, creating a drainage area for rain.

If using the outdoor space after rain falls, this design offers good traction when wet, ensuring that people using it won't slip.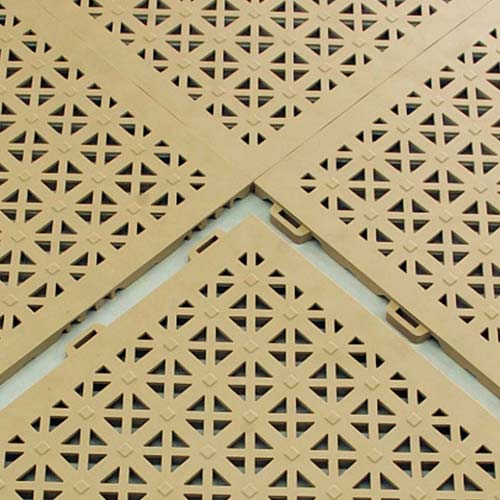 For a perforated type of terrace floor that's a little more budget oriented, consider the
Patio Outdoor Floor Tile
model. The rain will drain away after passing through the perforations, as the base of this tile raises upward from the subsurface, creating the ability for water to flow away.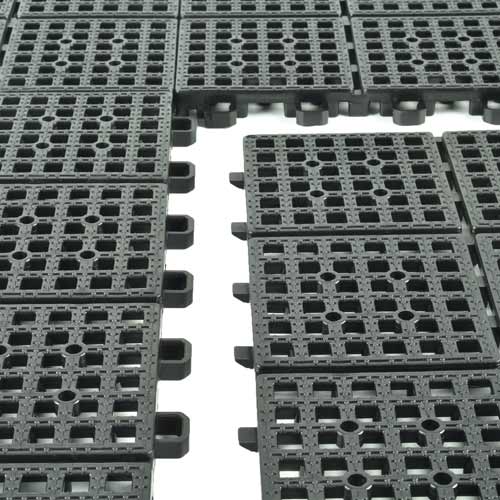 This PVC plastic has a bit of flexibility to it, which creates some cushioning and simplifies installation. It easily goes over firm surfaces, including wood, cement, or brick, creating a comfortable space for use at condos or outside a bedroom that opens onto the terrace.
What Is the Best Safe Flooring for Terraces?
If children will be running in the area of if there is a tower for climbing, the
Blue Sky Outdoor Interlocking Tile
product uses rubber materials that measure 2.25 inches in thickness. This creates a level of cushioning for an American Society for Testing and Materials (ASTM) fall height rating of 4 feet.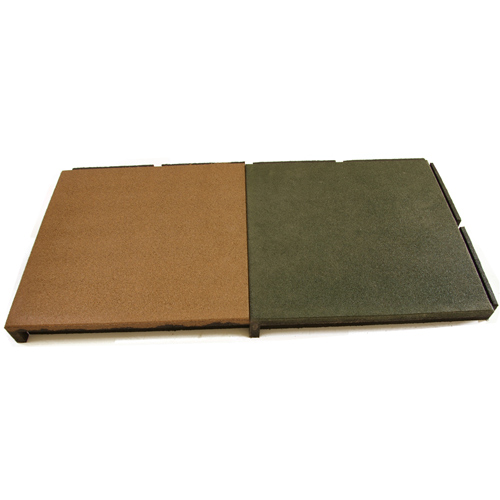 For those terrace floor spaces in a public location where adherence to the Americans with Disabilities Act (ADA) is a must, the Blue Sky interlock system includes border edging pieces that create a slight ramp. This reduces the impact of the 2.25-inch lip on the edge of the tile, reducing tripping hazards and allowing wheelchairs to access the space.
Beyond the basic black color that's typically found in rubber tiles, this product has a few other color possibilities that will create a more inviting location for improving the look of the space. The color options include:
Black

Brown

Gray

Green

Red

Tan
What Is a Highly Durable Floor for Terraces?
If durability is the primary consideration in the outdoor space, the
Sterling Roof Top Tile
can stand up to almost anything and continue to look like new. The interlock design with this model remains hidden, so the installation results in clean, straight lines for a professional look.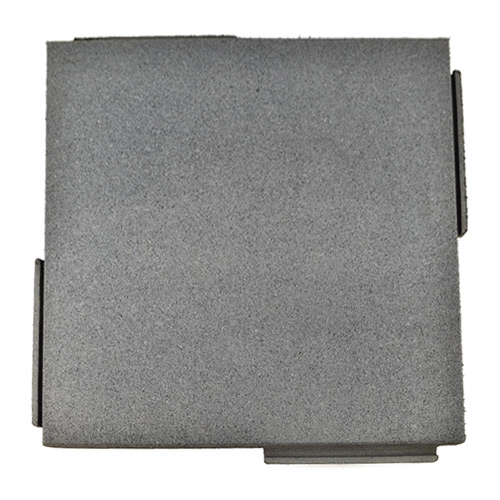 Each piece measures 2x2 feet in size and 2 inches in thickness, so it has the size that makes installation a piece of cake. There is no need to glue the tiles to the subsurface, as their weight will keep them in place. However, using adhesive on the interlocking edges is a smart idea to ensure a layout that will remain stable in all circumstances.
This is a commercial quality design, which ensures a material that can handle any weather. Place outdoor furniture over the top of it, and it will not show damage from the legs.
Floor Mats for Terrace
The
AquaFlow Entrance Mats
are perforated rubber mats that can provide traction on your terrace. These are beautiful outdoor entrance mats that can be a quick and easy solution to a terrace mat.