What Are The Best Sensory Room Floor Mats?
By Lisa Hobbie Created: November, 2020 - Modified: March, 2023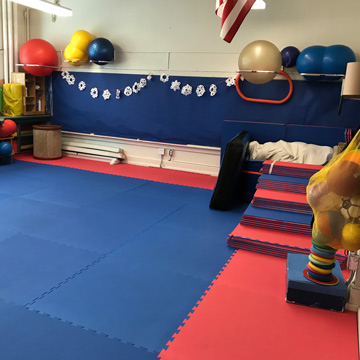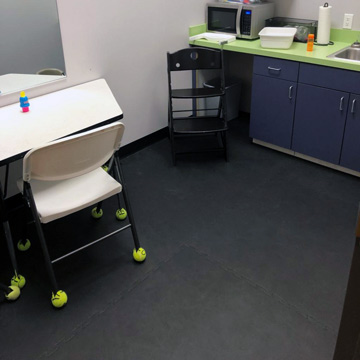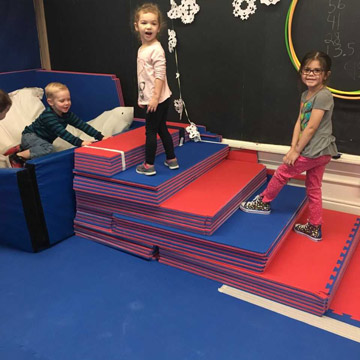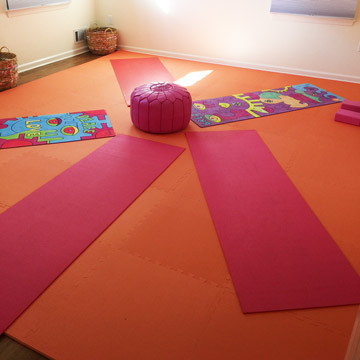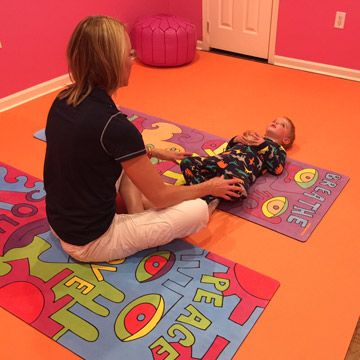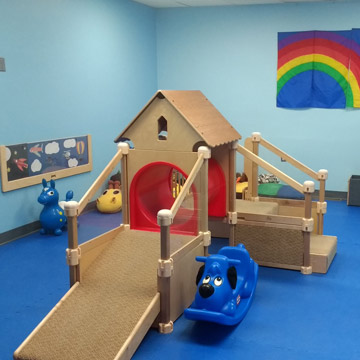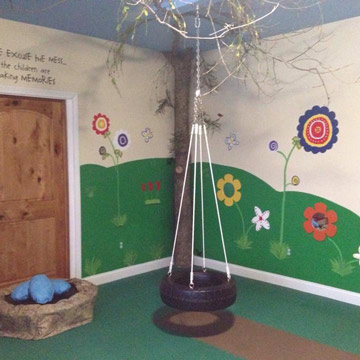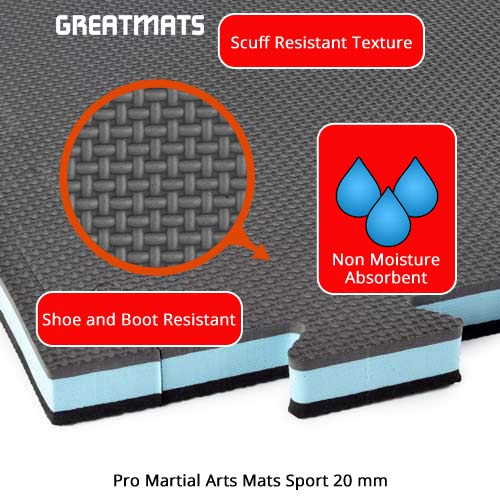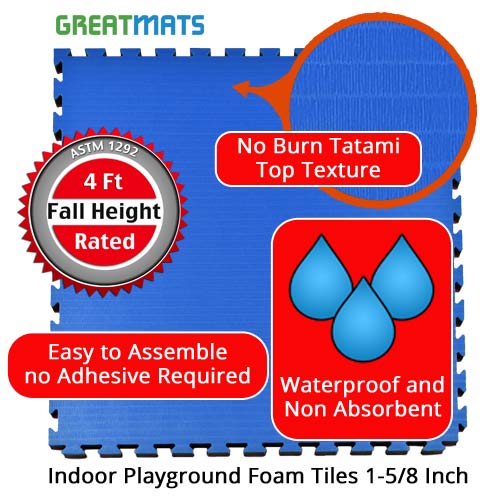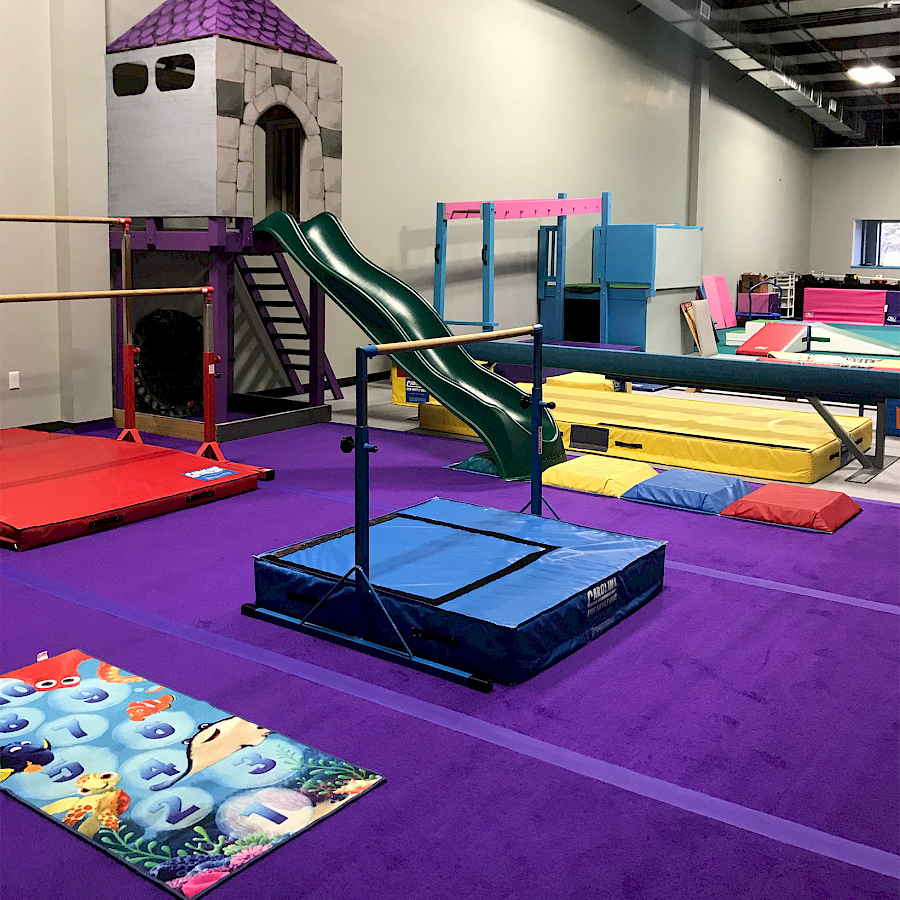 Sensory rooms are quickly becoming commonplaces in various private and public settings. There are so many benefits for children who need a break from their school classmates or kids with autism who need special stimulation. 
Time in a sensory room can not only help kids develop and improve certain fine and gross motor skills, it can also provide a sense of comfort and calm - allowing for a child or adult with special needs, learning difficulties, or developmental disabilities to learn to self-regulate their behaviors and improve their focus. 
Sensory rooms may be in a home, church, school, library, office, or airport, and may be equipped with a number of activities that allow for swinging, balance, jumping, tumbling, climbing, and more. They also allow for experiences to smell, feel, and hear. . .these spaces are the opposite of sensory deprivation rooms and tanks.
In addition to activities and equipment, sensory room floor mats are among the most important design ideas. To create an effective space, the flooring must be conducive to safe and effective play. Greatmats offers a number of mats that would create a space for engagement and exploration with hands and feet - featuring various textures and colors for complete sensory exploration.
Cushioned Jiu Jitsu Mats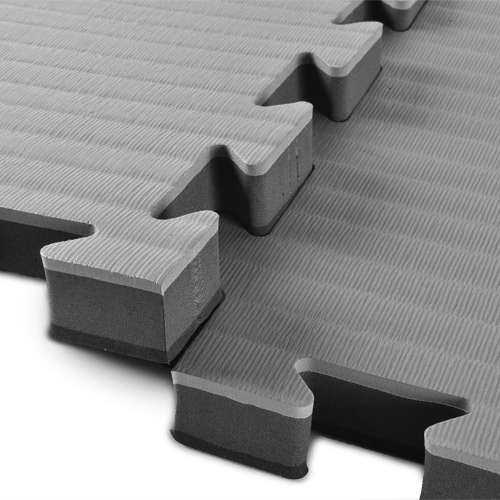 Judo Jiu Jitsu Mats
work really well as sensory room floor mats. They are great for common spaces shared by many people, as they are waterproof for easy cleaning and disinfecting. 
Sweat or water spills are not a problem for these mats, as a dry towel can be used to quickly clean them up. They are very safe, as they are lead and latex free and feature a no skin-burn tatami top surface texture. 
They are reversible and double color and are suitable for tumbling and floor play. They are made from firm EVA foam that resists sinking at seams and feature an easy DIY installation with tight holding interlocks.
Taekwondo Martial Arts EVA Foam Mats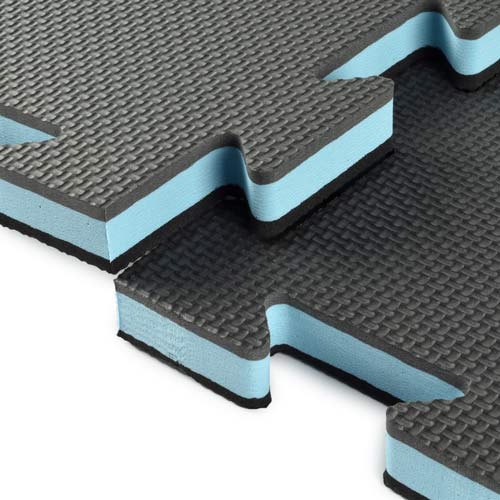 Pro Taekwondo mats
are an economical option to use as sensory room floor mats. They will hold up to play with shoes or bare feet, as they have a textured surface that is resistant to scuffs, indentations, and divots. 
This soft flooring is ¾ inch thick, reducing pressure and providing strain protection. They are very durable, providing years of portable protection and enjoyment. 
The tiles provide a tight fit without slippage of traditional tiles - which helps prevent trips and slips. Wall-to-wall installation is even possible by using the border strips and a utility knife to make cuts where necessary. If your sensory room will be in an area where sprinklers are present, this product meets class 2 fire rating standards.
Indoor Playground Soft Foam Flooring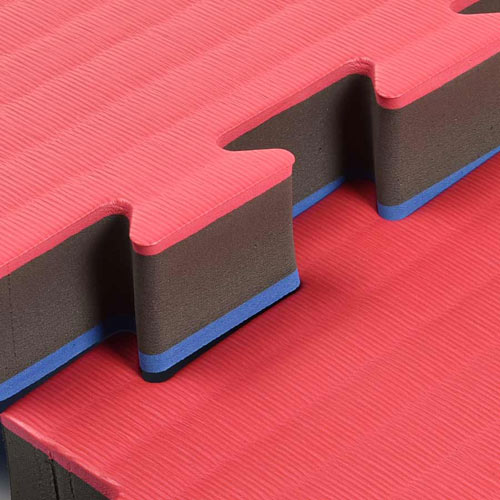 Indoor Playground Tiles
are among the most popular sensory room floor mats. This great product features a 4 foot fall height ASTM rating and a no burn tatami top texture - making them perfect for jumping, tumbling, and rough play. 
The 1x1 meter tile is waterproof and non absorbent - two features that are a must in these environments! These tiles are super easy to assemble without tape or glue, and they are reversible and removable for portability. 
They are constructed from EVA foam without latex or lead, and they are soft enough for comfort but firm enough to prevent injuries. Indoor playground foam flooring features shock absorption capabilities, too. 
Home Sport and Play Soft Puzzle Mats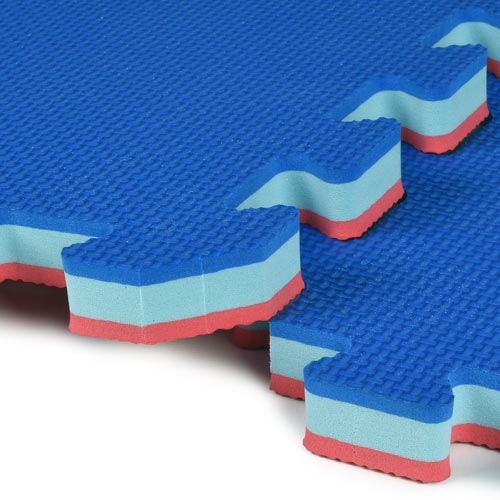 The
home sport and play mat
is also among the best sensory room floor mats. 
These 2x2 mats are waterproof and stain resistant and provide anti-fatigue properties - allowing for lots of play time and sensory exercising. The foam mats absorb shock extremely well and also have a firmness that allows for quick movements. They are also reversible and feature a scuff resistant surface on both sides, and installing the mats is a breeze with their interlocking puzzle mat design. 
Staylock Tiles
If you're looking for something more durable than foam, the
PVC Staylock Tile
line of products is a great option. These 1x1 foot tiles offer cushining similar to foam with durability similar to rubber. They are also available in multiple color options and surface textures. You can choose from Staylock tiles with perforations, which is great for drainage in wet or damp environments, or solid surface tiles with either raised coin-sized bumps or a texture similar to an orange peel.
Staylock tiles lock together tightly and hold together, even under intense use, but can be uninstalled easily if needed.
Greatmats - For Sensory Room Floor Mats 
Greatmats offers so many flooring solutions that work well for sensory room floor mats. There are many options other than those highlighted, including those with bubble top textures, additional foam mat options, and more - all of which would create an awesome sensory space. 
When you're ready to shop for a floor mat or wall pad product, simply reach out to the friendly staff at Greatmats who are ready to help you decide on the best products for your space.