What Are The Best Guest Room Floor Tiles?
By Lisa Hobbie Created: September, 2020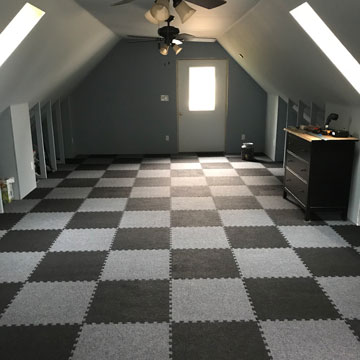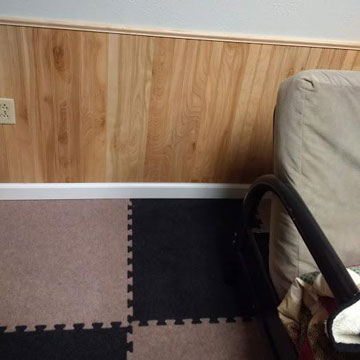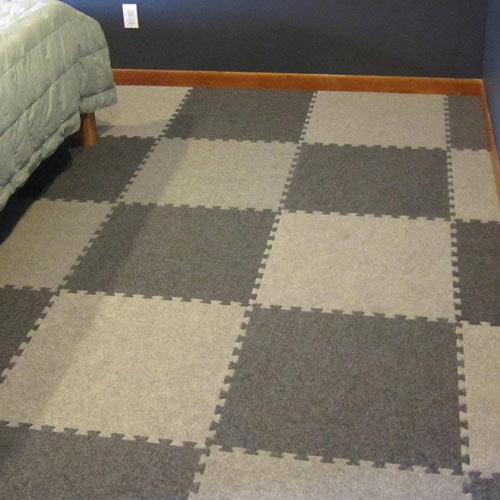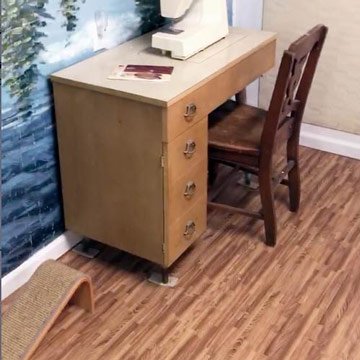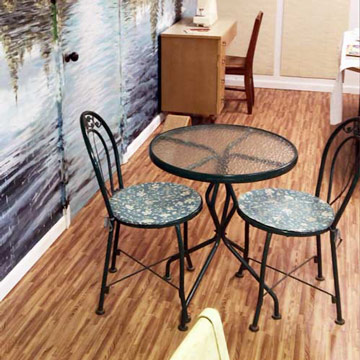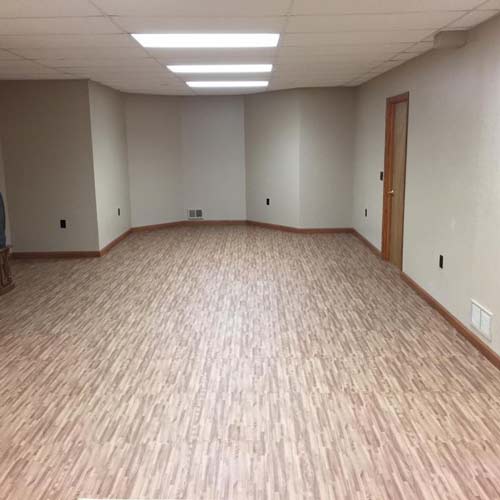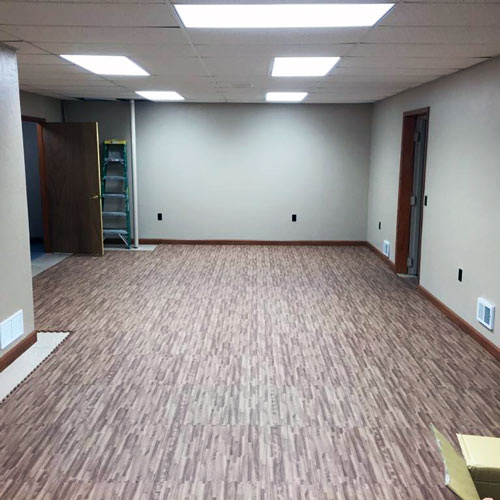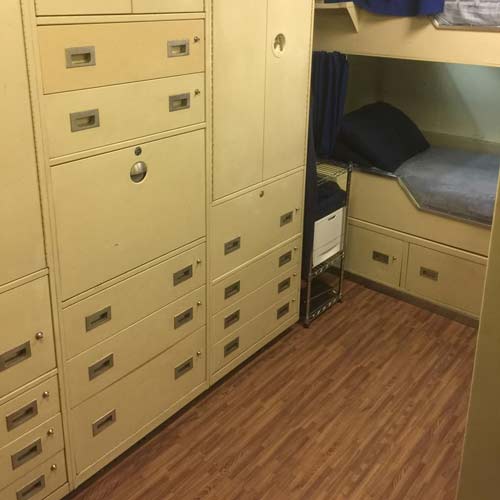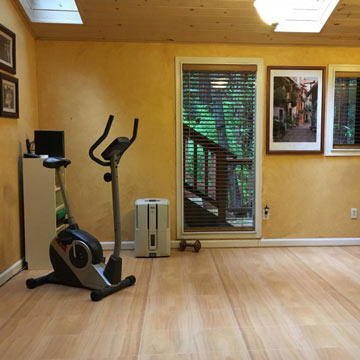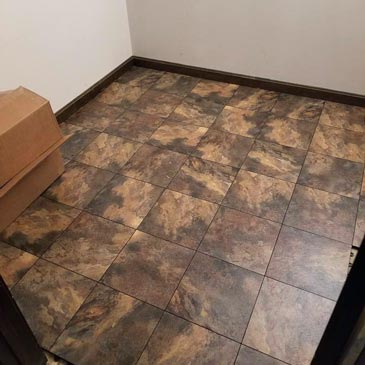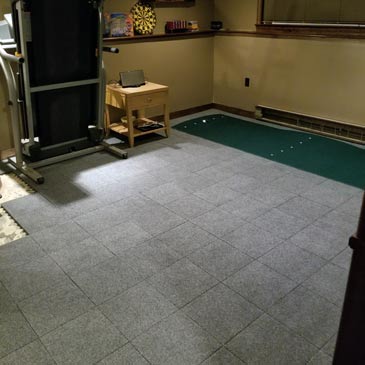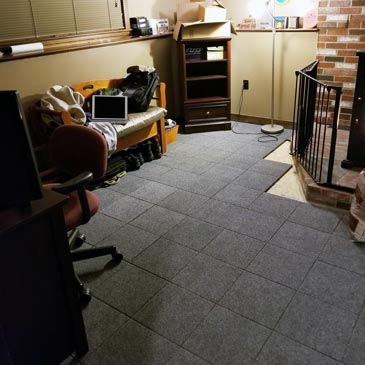 If you are someone who likes to host overnight company, a guest room is a must. Creating a suite that is a special, set apart space for your friends and family to make themselves at home and dream the night away is a great addition to your house. Deciding on the placement of the room - main or ground floor or upper level of the home, is one consideration. 
Is your house situated on a beach with an amazing evening sunset view? You will probably want large windows so your guests can experience that. You will likely want to select cozy furniture and comforting bedding. 
Floor Tiles for Guest Bedrooms
What about the flooring? Selecting guest room floor tiles is a fun part of the guest bedroom planning process!! Deciding on which ones are the best for your space depends on your design and style preferences, the setting of the room, the size of your space, and your budget. 
Regardless of the particular tiles you're looking for, Greatmats likely has a flooring solution that is ideal for your space.
Premium Wood Grain Foam Tiles for Guest Rooms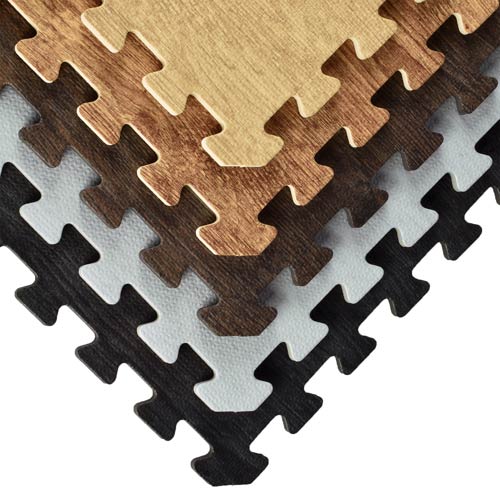 If you like guest room
floor tiles
that resemble realistic, rich hardwood, this product is an excellent choice. These tiles are the perfect blend of quality, comfort, and beauty. 
They are lead free, latex free, and waterproof. These tiles are available in a variety of wood grains and colors, and they present a soft, cushioned feel. The flooring comes in 2x2 foot squares, which are fast and easy to install with an interlocking design. 
Whether your guest room features lodge decor, classic decor, or, if it doubles as an office when guests are not using it, this product has a high end appearance that matches virtually any interior style. It can be used in a guest room, basement, or nearly any area of the home.
Use Royal Interlocking Carpet Tiles for Guest Rooms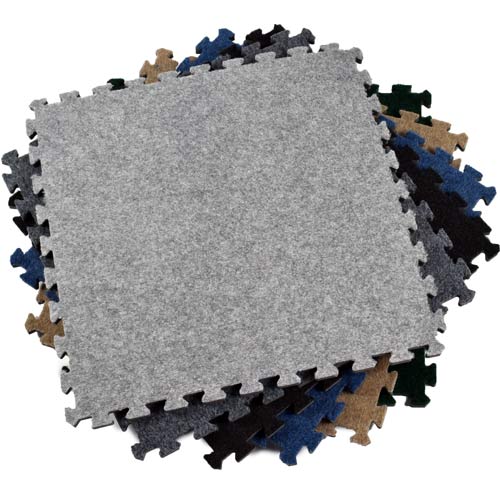 For
carpeted guest room floor tiles
, this product is among the best. It is a popular option for those wanting a flooring solution that can be placed directly on top of concrete or tile - without the use of adhesive.
This waterproof and odor proof carpet tile is available in a variety of colors, is easy to install, and is lightweight and portable. The product provides an anti-fatigue and insulative value similar to traditional carpet, and it can simply be vacuumed for easy clean up. Since it will not absorb water, should the tile become wet, it can be easily removed and dried out.
Reversible Wood Grain Guest Room Foam Tiles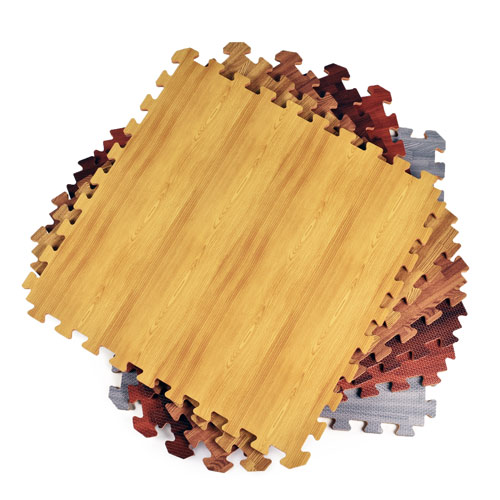 When looking for
soft interlocking guest room floor tiles
that will work as a great all-around flooring option, this wood grain foam floor tile product is one of the first products you should consider. 
These 2x2 foot tiles are an economical alternative to a traditional wood floor, and they work amazingly in a guest room setting.
It is waterproof and durable and made from 14mm thick EVA foam with an anti-fatigue component. It has a colored foam core that helps keep the floor looking nice longer if and when wearing starts to occur on the surface. 
Also, with a scuff resistant thatch surface on the reverse side, the tiles can easily be flipped over to preserve your wood grain finished side when messy guests or kids are staying.
Max Tile Raised Flooring for Bedrooms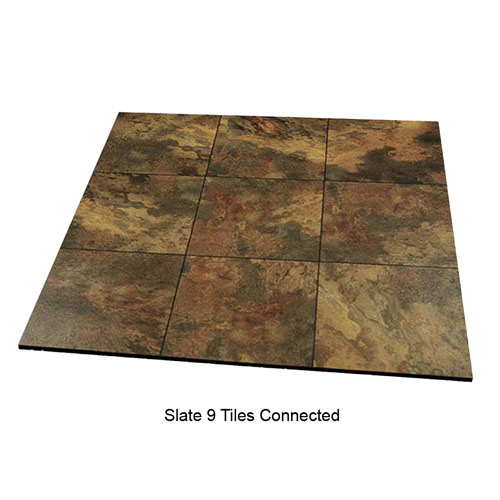 Raised guest room floor tiles
are possibly the best choice for areas where moisture is present. 
This product has an attractive, commercial grade vinyl surface that creates the look of a shiny hardwood floor without the need to ever be refinished. 
These raised floor tiles combine durability and quality and allow air to flow underneath. This helps avoid the growth of mildew and mold when and if water is present, and it provides a thermal insulative benefit due to the air pocket beneath the vinyl surface. 
If extra cushion or sound buffering is desired, a 3 mm rubber floor underlayment can be added - which also offers additional insulative qualities. 
Guest Bedroom Modular Square Carpet Tiles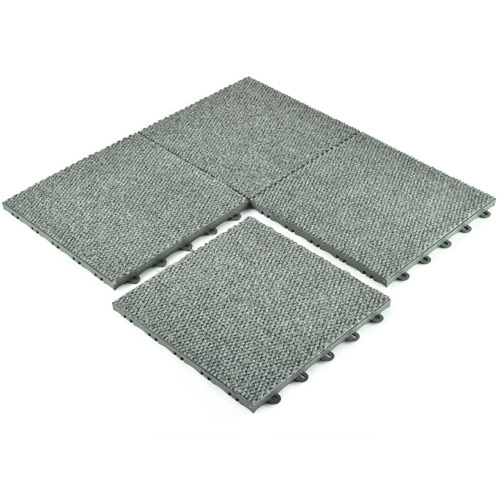 Modular carpet guest room floor tiles
are another floating floor tile option that would perform well in your space. This product is quick and easy to install without padding, adhesive, or nails. 
This is a good option if moisture is present, because, like the Max Tile, it is raised. You don't need to worry if the subfloor gets wet, as this tile allows for airflow beneath it - reducing the risk of growth of mold or mildew. This product is made from recycled materials and is very durable. 
Greatmats - For your Guest Room Flooring needs!
Whether you're looking for a clean, black floor, or a colorful combo of carpet tiles, Greatmats has options to suit any need, preference, and budget. The options highlighted are just a quick sampling of what is recommended, and there are far more products from which to choose. When you're ready to purchase guest room floor tiles, simply reach out to the friendly and knowledgeable staff at Greatmats who will help you determine the perfect flooring for your space.