What Is the Best Grow Room Floor Material?
By Kyle Schurman Created: January, 2021 - Modified: March, 2021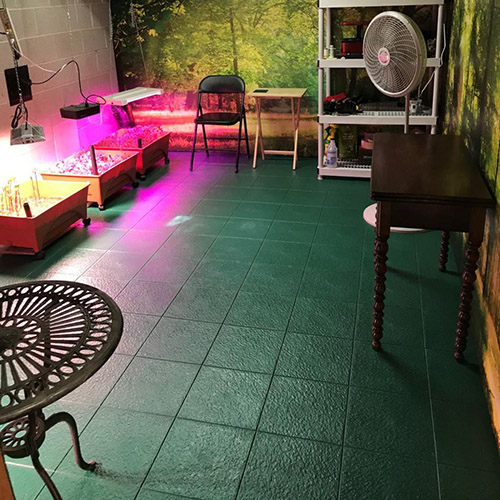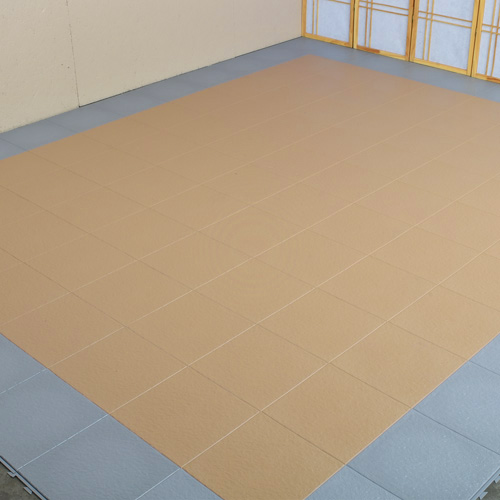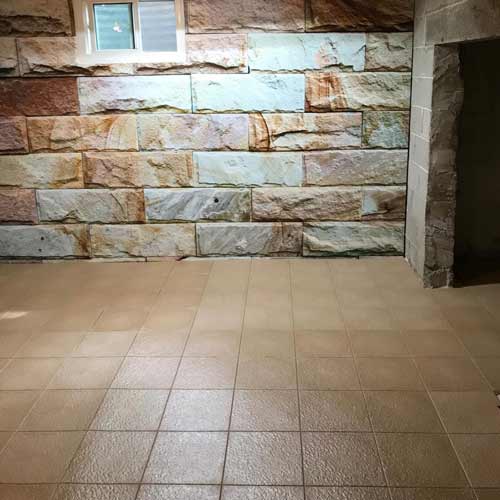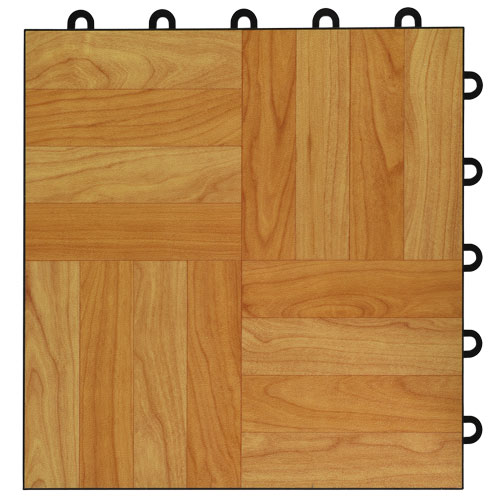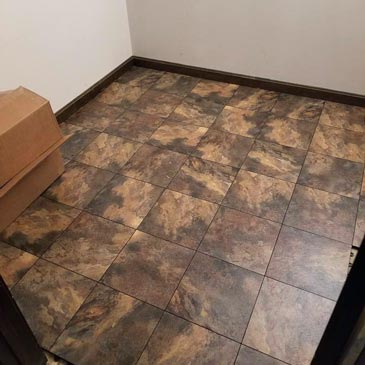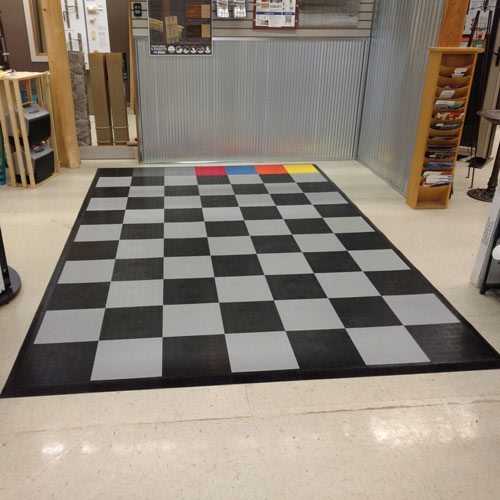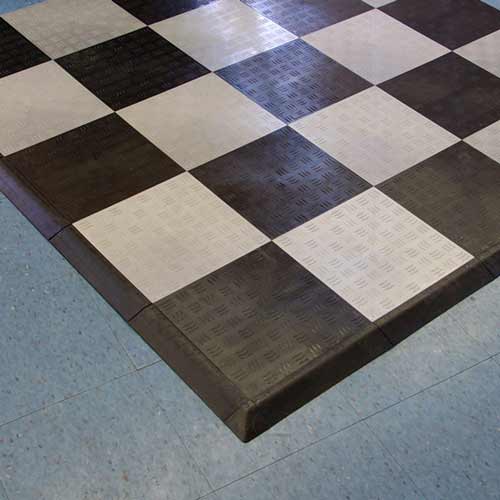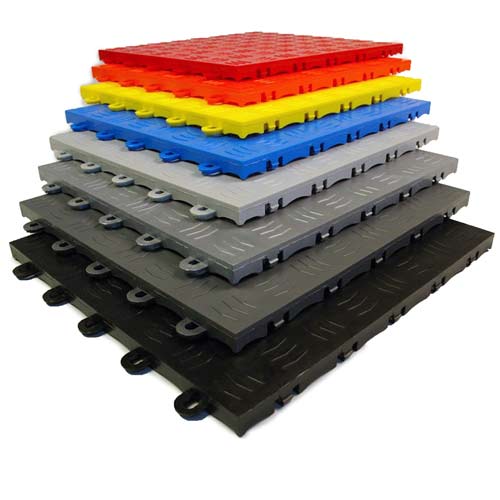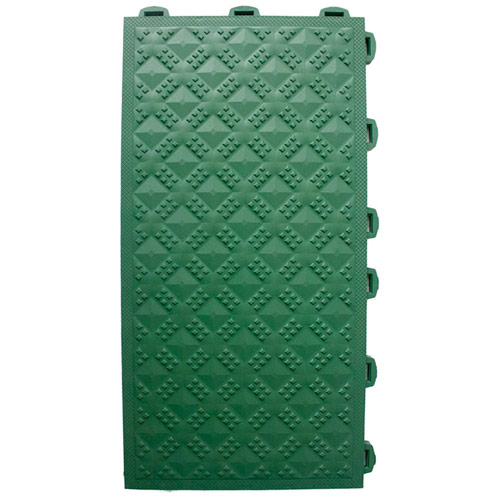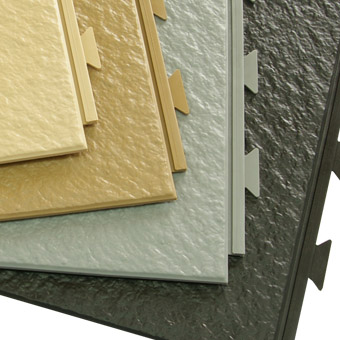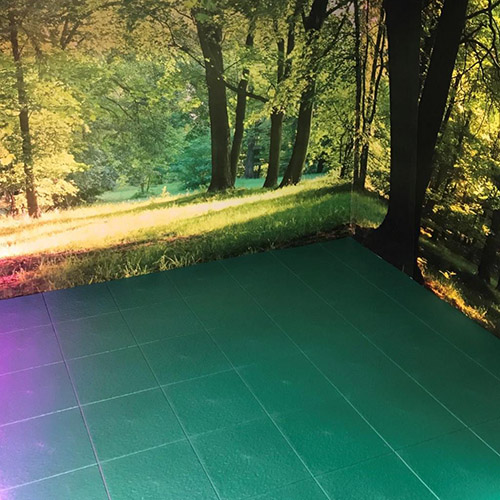 A grow room floor material can consist of a few different designs, any of which will protect the original subfloor from problems with moisture or spilled water. Some options for outfitting a commercial facility or a small greenhouse at home include:
PVC plastic tiles

Polypropylene plastic tiles

Vinyl flooring on a plastic interlocking base
It's important for any grow room floor material for indoor use to have waterproof capabilities that ensure the flooring will not soak up any spills. It needs to consist of heavy duty materials that resist soils for quick cleaning.
Should the original subfloor in the room or at the facility be concrete, the covering material should provide some insulation against the cold feeling that cement can generate.
Additionally, concrete is an extremely porous type of material, which means it could absorb moisture in the environment, as well as fertilizers and other chemicals in use. Adding grow room floor material to the layout will keep the concrete protected, while helping it resist damage over time.
For a commercial location, local and state government may have specific rules regarding the flooring material in use in the indoor hydroponics facility. The proper grow room floor material will resist the formation of mold, mildew, and other pathogens that could form in an unprotected floor.
What Are Some Good Grow Room Floor Material Options Using PVC?
PVC (polyvinyl chloride) tiles work great as flooring for a variety of use cases, simplifying the installation process because the tiles have some flexibility to them. PVC works well for installations in tight spaces because of its flex.
It also delivers waterproof capabilities without the need for a liner, ensuring the flooring will not absorb moisture and cause problems with lingering odors.
For those who need a professional looking flooring in the grow room, consider the
HiddenLock Slate Floor Tile Colors
product. This tile makes use of a hidden interlock system, meaning the final layout has clean edges. Installers do not need glue or epoxy to complete the install. This style of interlocking edge also prevents moisture and chemicals from leaking through the seams.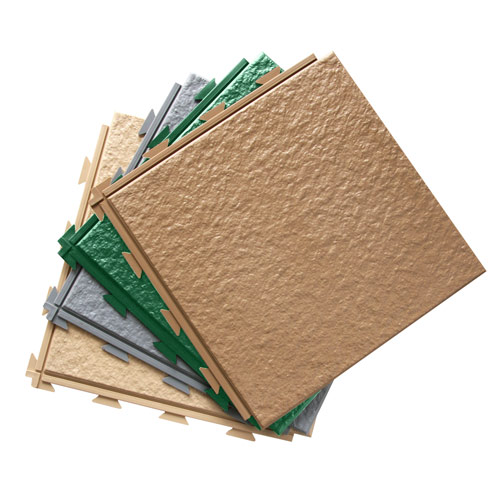 Four different color choices are available, all of which have earth tones, which is a nice addition to a greenhouse or grow room where clients will be visiting.
Another option for PVC plastic is the
Ergo Matta CushionTred Solid Color
model.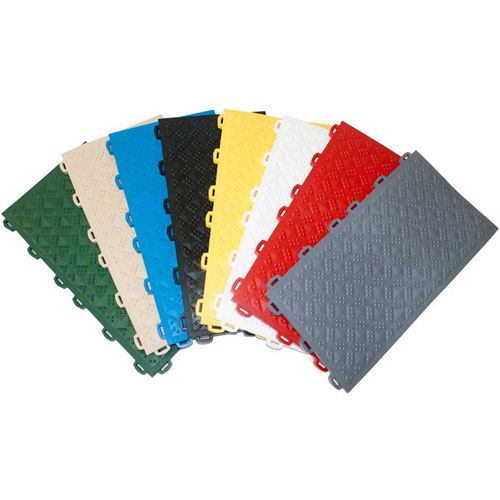 This flooring is ideal in areas that may be regularly wet, as the texture on the surface allows those walking in shoes to maintain a good grip without concerns over slipping. When employees are on their feet all day, this model of flooring has just a bit of cushioning to help them protect their lower body joints.
Customers appreciate the bright colors in this material, delivering an eye-catching style of flooring. Mix and match colors and still receive a clean looking layout, thanks to the hidden interlocking system. There's no need to paint this flooring to create a fun look.
What Is the Best Grow Room Floor Material to Resist Chemicals?
For those seeking an extremely tough flooring for use in a grow room, including an ability to stand up to chemicals, the
Garage Floor Tile Diamond
product is a smart pick. This is a polypropylene (PP) flooring product that can withstand multiple kinds of chemicals, making it a good choice in a grow room where fertilizers are in use.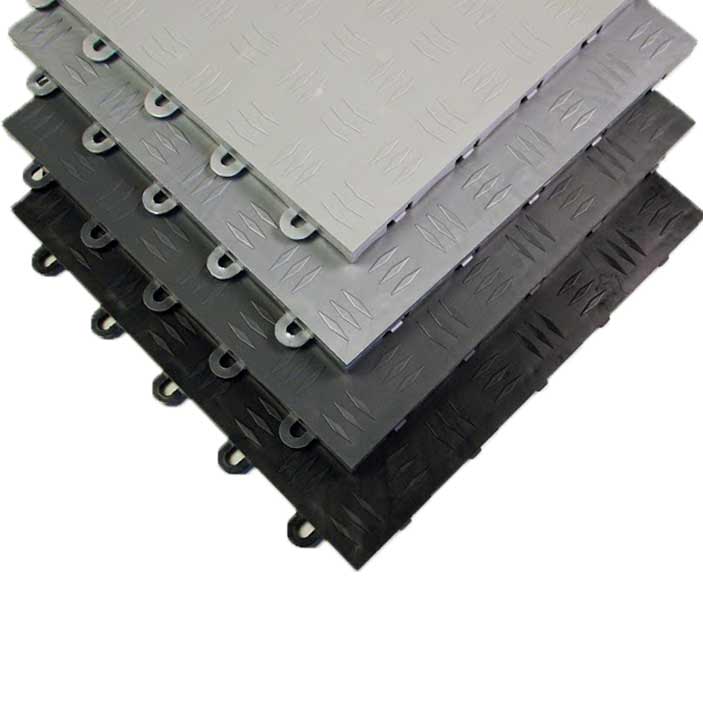 Garages often install these made in America tiles because they are 10,000 pounds load rated, greatly outperforming cheap flooring for heavy weights. Additionally PP tiles will stand up to extreme temperature changes.
Multiple colors are available in this hidden interlocking tile design, so installers can create any kind of look in the flooring they want. Additionally, the top of the tiles has a slight texture in a diamond shape that helps employees maintain their footing, even when conditions are damp.
What Is the Benefit of Raised Floor Tiles in a Grow Room?
Because grow rooms have quite a bit of moisture, customers may want a grow room floor material with a raised base design, such as the
Max Tile Raised Floor Tile
.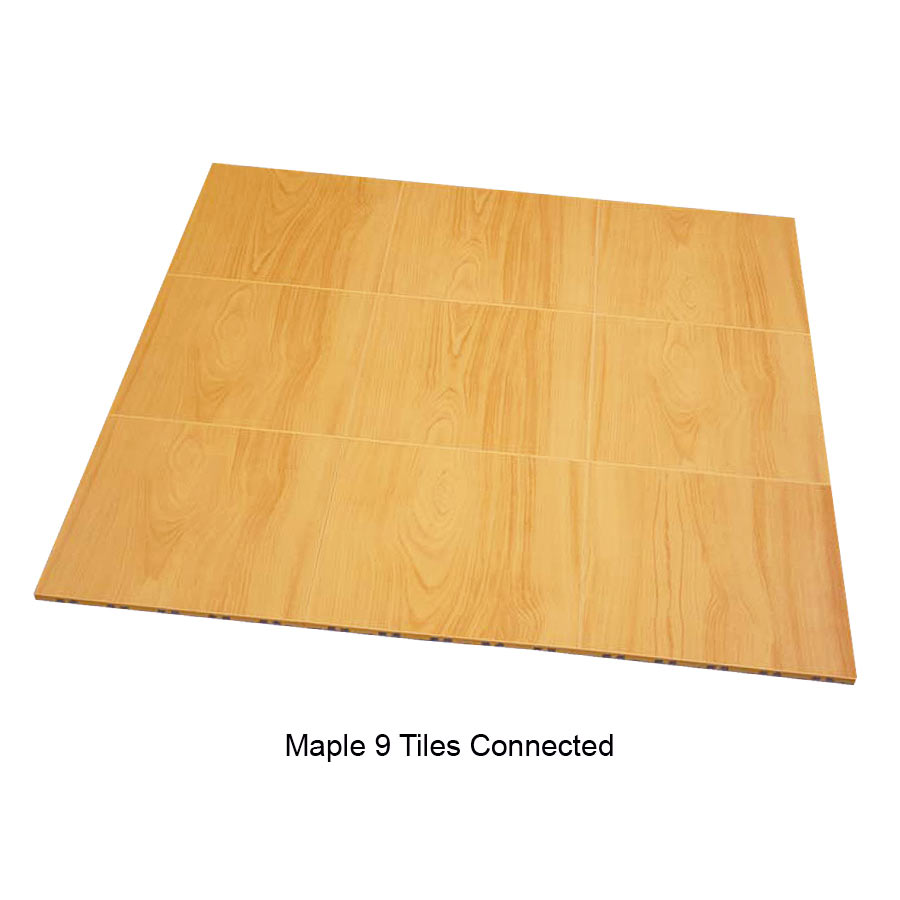 These tiles consist of a vinyl layer with a faux wood grain finish atop a plastic base. The base uses tiny pegs to raise it a fraction of an inch above the subfloor, allowing for airflow that encourages evaporation of any moisture that is present. Should significant water leaks happen, the water can drain away with the raised base.
In a grow room where ultraviolet lighting is in use, it can be beneficial to have a type of flooring that can withstand UV lighting without fading. When using these vinyl tiles, the wood grain finish will continue to look like new, no matter how frequently the lights operate, thanks to the UV protection built into the vinyl.