What Are The Best Gifts For Weightlifters?
By Lisa Hobbie Created: September, 2020 - Modified: June, 2023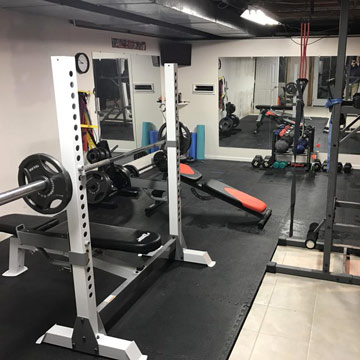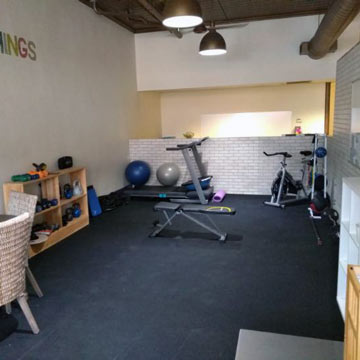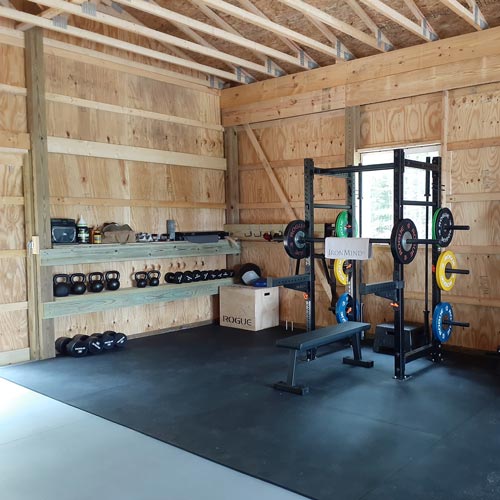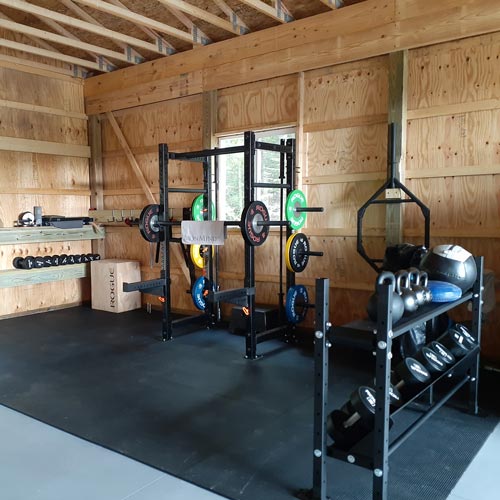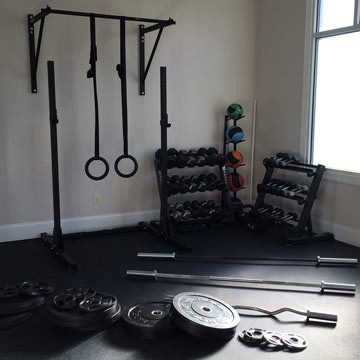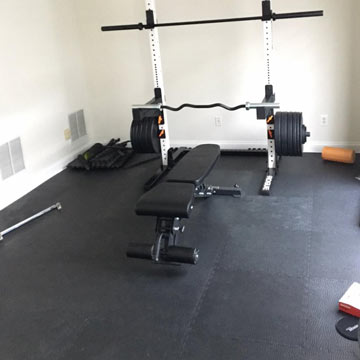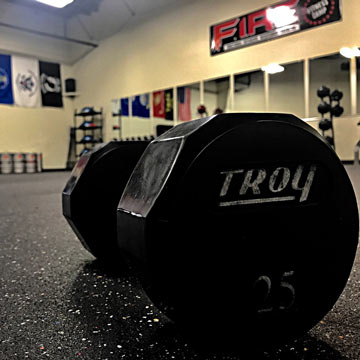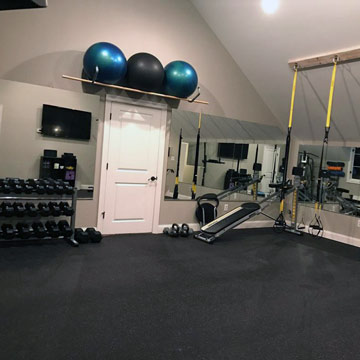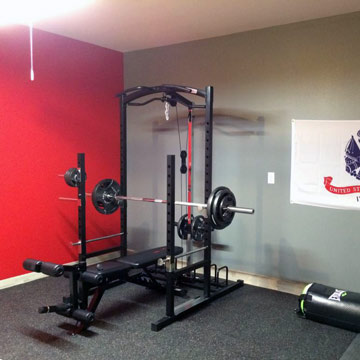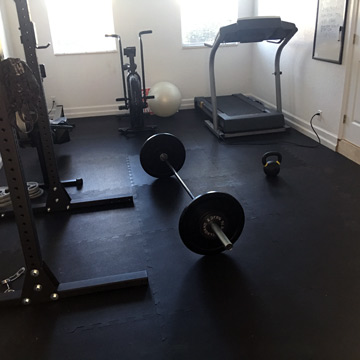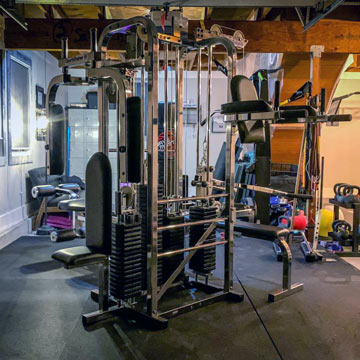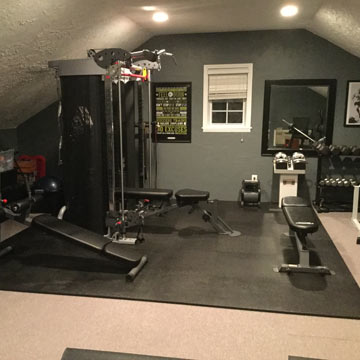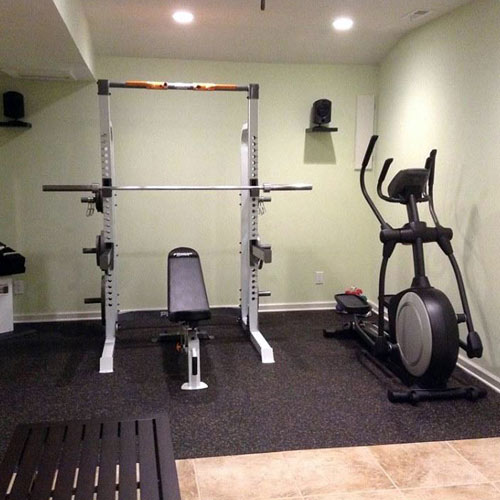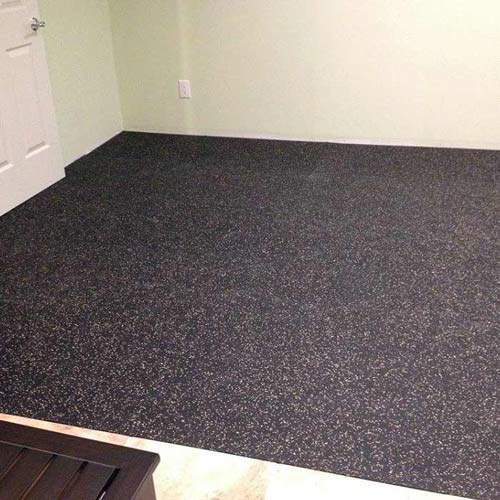 Do you have a loved one who really takes weight lifting seriously? Does the idea of mastering a deadlift, olympic power squat, or other intense lift thrill and challenge them? If you have serious weight trainers in your life, you may find yourself wondering what the best gifts for weightlifters are. When it comes to finding the perfect Christmas, birthday, Valentines Day, Father's Day or other celebratory gift for that special coach, or girlfriend, or boyfriend who lifts, look no further than the flooring offered at Greatmats! 
Foam Flooring - Best Gift for Weightlifters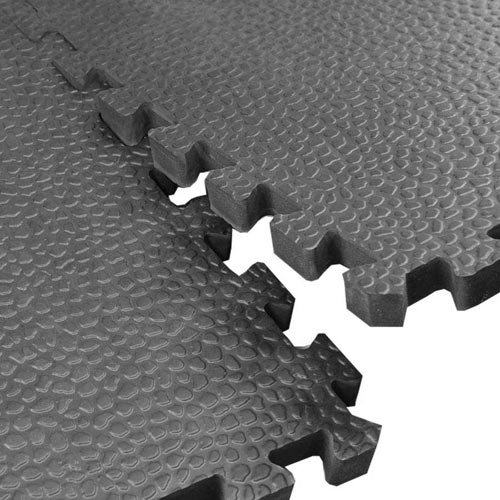 When thinking about gifts for male and female weightlifters, this
Pebble Top Fitness Tile
is one of the great ideas at Greatmats. 
These cool mats are among the best designed specifically for use in home weight rooms and gyms. They are made of super high density and durable EVA foam with the ability to withstand the use and abuse from heavy weights and weight equipment. 
This durable flooring is waterproof and free of lead and latex, and it is easy to clean with a broom or gentle vacuum. Each tile measures 2x2 feet, creating 4 square feet per tile which can be installed wall-to-wall, or, as an island installation to go under weight machines. 
The interlocking edges simplify installation and hold each mat tightly in place, even when they're subject to stress from the dropping of weights. At just over $2.50 per square feet, this is one of the more affordable DIY flooring ideas, too. 
Thick Rubber Mats for Weightlifting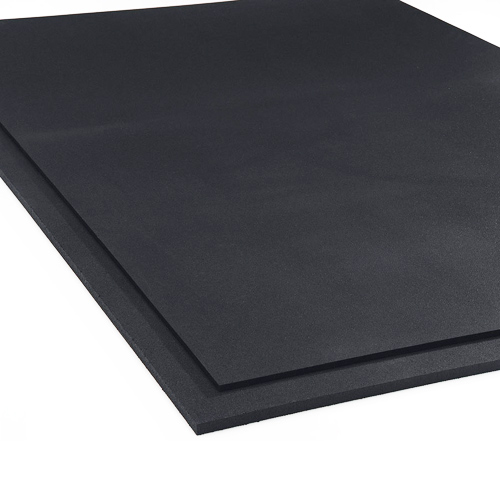 4x6 Rubber mats make great gifts for lifting and dropping heavy weights. These
91 pound mats are super heavy and super tough
. They are made from 100 percent recycled rubber and are 4x6 feet in size with a ¾ inch thickness. 
The durability and thickness of this product does an excellent job protecting the subfloor from damage caused by the dropping of free weights or the weight of machines. It also provides stable comfort and traction. 
They are easy to install by simply laying them down without the use of adhesives, and once in place, they will perform well in even the most abusive conditions. 
Each mat is just over $67 or about $2.85 per square foot, making it another affordable gift option.
This durable gym mat system provides a nice buffer against cold and damp conditions, with a grooved underside which allows for drainage and the flow of air.
Rolled Rubber Flooring for Weight Rooms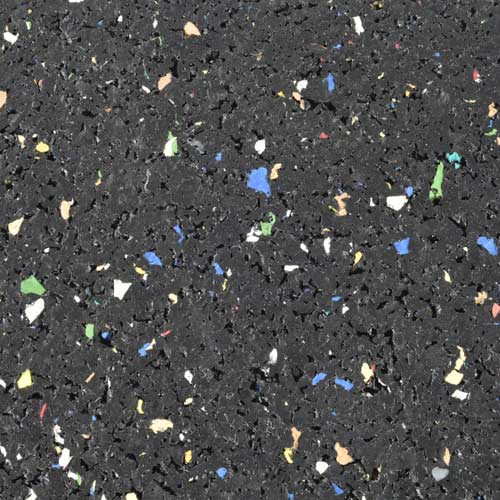 Perhaps, you are looking for the most economical gift floor for weightlifters. If so, this
rolled rubber product
is a great choice. 
Regrind rubber is a second run material which is offered at a discounted price. It is made in the USA from recycled rubber, so it is a green product that is MAS Certified. It features extra small flecks of 10 percent color with various colors in the mix. 
Even though you can grab this product at a low price, it still offers all the great benefits of rubber. These rolls are easy to clean with a sweeping, vacuuming, or damp mop cleaning process, and they are stain, mold, and mildew resistant. 
The floor has a smooth finish, and it can be glued or taped down on a hard, flat surface. This product is in the neighborhood of $1.60 per square foot, so super affordable for the lifter on your gift shopping list.
Rubber Flooring Gifts for Weightlifters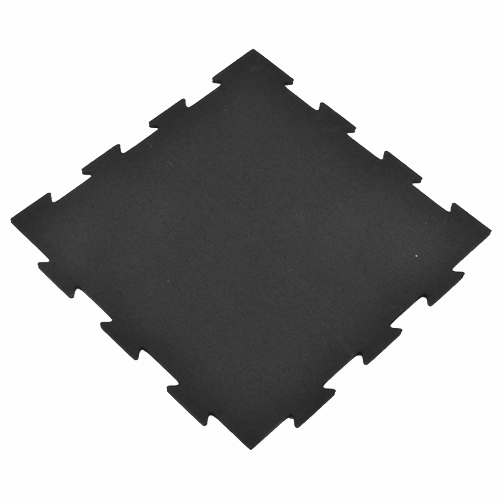 If you like the notion of affordable gifts for weightlifters, but prefer a tiled product over a rubber roll, this is an excellent choice. These tiles feature all of the same benefits as the regrind rubber roll, but they are instead
2x2 foot rubber tiles that are ⅜ inch thick and interlock
for an easy installation. This product is very durable, and it will thrive in even high traffic weight rooms without damage. 
These tiles come in many colors, and once laid into place, will not separate for a smooth, seamless finish. This recycled, green product is made in the USA and comes with a 5-year warranty. It will cost about $1.95 per square foot, so it's another super affordable gift option. 
Geneva Rubber Flooring Rolls for Weightlifters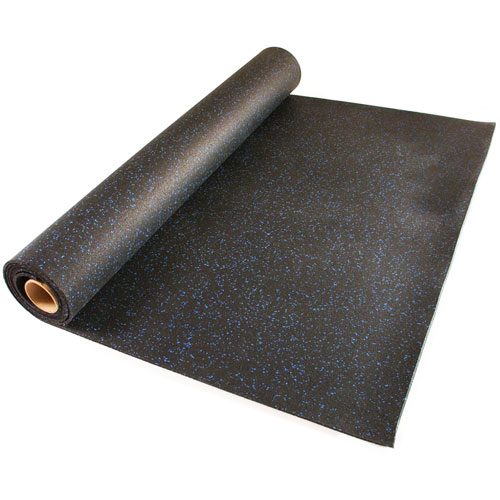 The
⅜ inch Geneva Rubber Flooring Roll with 10% Color
is one of the most popular gifts for weightlifters. This flooring is among the best, and it is even installed in commercial gyms, nationwide. 
It is available in any roll length from 25 to 100 feet long, and it is 4 feet wide. This rubber has a low odor rubber smell, making it attractive for weight rooms and gyms, and it is made in the USA of recycled rubber content. 
There are attractive color flecks distributed throughout the product - which will not wear away. This flooring provides a surface that doesn't get slippery when wet, and it is extremely durable, stain resistant, mold resistant, and mildew resistant. 
Rubber flooring rolls ensure a seamless fit, providing a very clean and professional look for your weightlifter's space, and this roll will cost around $2.90 per square foot. 
Greatmats has it all!
Whether one of the listed products suits your shopping budget and preferences, or, if you want to explore other gifts for weightlifters, keep in mind that Greatmats has unbeatable quality and service. Friendly and knowledgeable agents are standing by - just waiting to help you determine what the best gift for your weightlifter would be. When you're ready to purchase, let Greatmats go to work for you; you and the gift recipient will be beyond happy you did!