What Is The Best Flooring For Wushu Martial Arts?
By Lisa Hobbie Created: December, 2021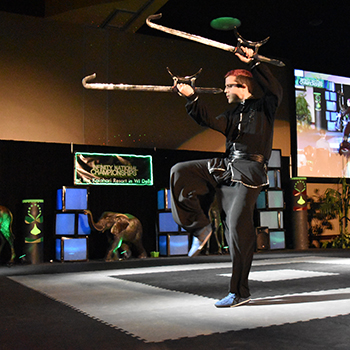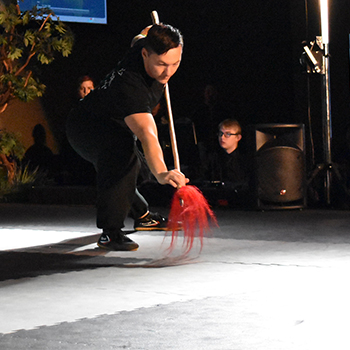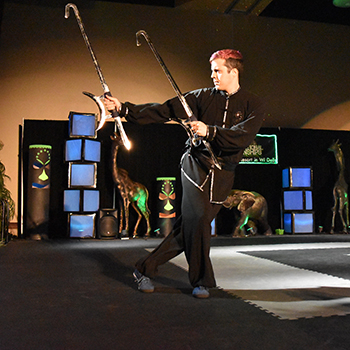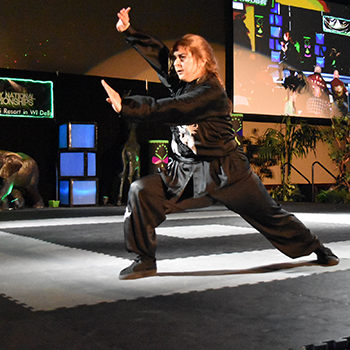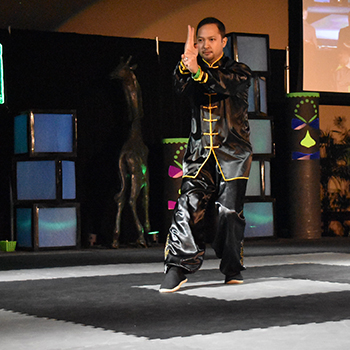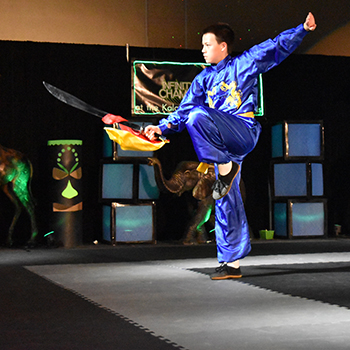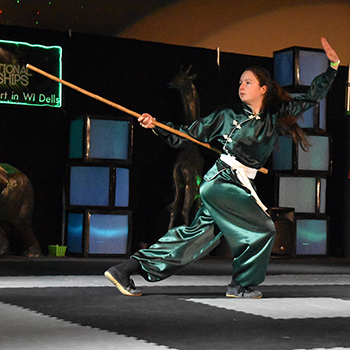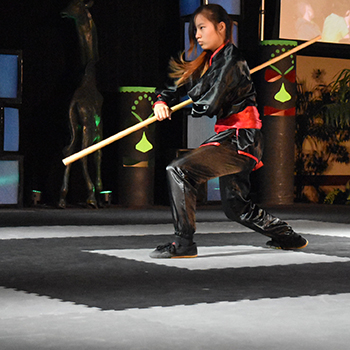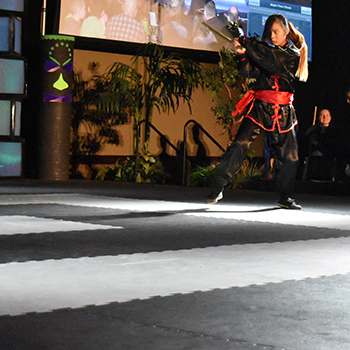 Wushu martial arts is a Chinese art similar to Shaolin kung fu. It's a full-contact sport that involves sparring, high level spinning, and jumping kicks.
Wushu martial arts incorporates standing and striking stances and combat, some with the use of weapons like a sword, knife, or spear. The uniform includes a short sleeved top with 7 button closure and soft pants with elastic waist and ankles. Soft shoes are also commonly worn.
The best flooring for wushu martial arts includes a mat that is durable enough to endure a dropped weapon and soft enough to protect against injury while being firm enough to allow for freedom of movement without sinking into the surface.
Best Flooring Mats for Wushu Martial Arts
These martial arts mats are among the best available anywhere. They will perform really well in a wushu martial arts event or school, and they are suitable for everyone from a beginner student to a master level athlete.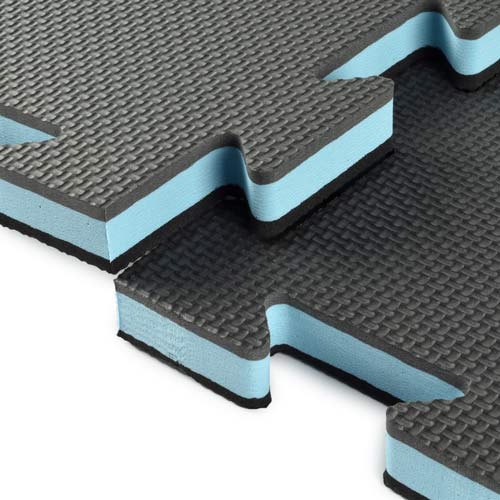 Pro Taekwondo Martial Arts Mats 20 mm are versatile mats that are suitable for both professional or home martial art studios and settings. These 20mm thick mats offer an affordable, scuff resistant solution that is resistant to divots and indentations.
These wushu martial artts mats are designed to be used with boots and shoes, and they offer strain protection and pressure reduction. They are available in different colors, and they provide safety features that make them suitable for commercial studios and spaces.
Alica Billman from
Kung Fu Connection in Miami, Florida
selected these mats for her practice, stating, "Greatmats pricing played a pivotal role in the decision to cover more than 10,000 square feet. The mats are important for our vast array of weapon and floor training as well as our special needs students (elderly, autism, oncology and those prone to falling)."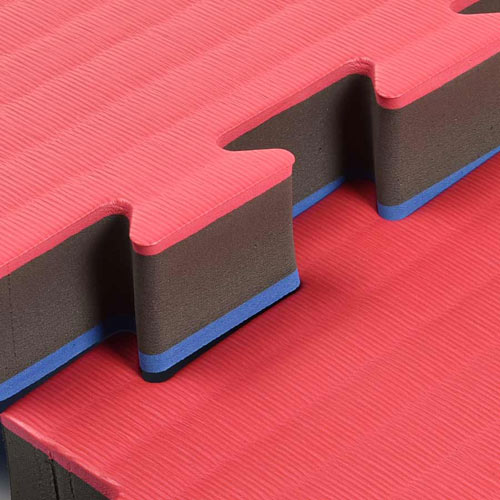 Grappling MMA Mats 1.5 Inch x 1x1 Meter fit together like pieces of a puzzle with a simple interlock system. They are free from latex and lead, and they are made of waterproof EVA foam that is very durable and non absorbent.
These mats are easy to clean and have a no burn tatami top that prevents surface skin burns and rubs, making them a great choice for grappling. They have a 4 foot ASTM 1292 fall height rating for head injuries, and they are a suitable product for home, garage, or commercial use.
The late Bruce Bibee of
Kung Fu San Soo Center in Anchorage, Alaska
selected this mat flooring system for his facility. He shared, "We do stand up. We do on the ground. We do both. They're rigid enough for stand up, and you can take a hard fall on it and not worry about getting hurt.'' He continued, ''It's much easier to teach beginning students (with these mats). One of the more difficult aspects of their learning is the fear of falling that everybody has. It really cuts down on the injuries that could be happening.''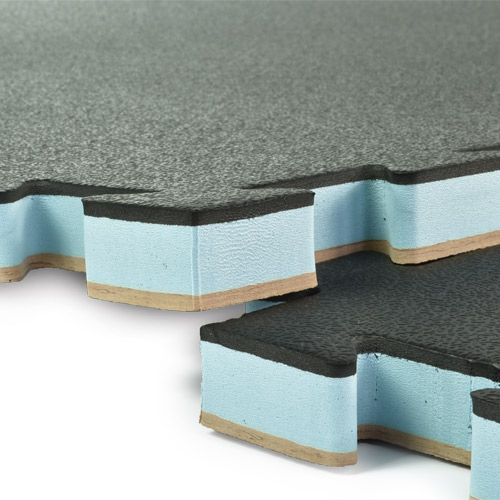 Martial Arts Karate Mat Premium 1 Inch is a product suitable for so many practices, including wushu martial arts. Made of high density EVA foam, it offers ample padding required by martial arts and has a smooth surface finish that accommodates soft shoes or bare feet. The mats interlock for a fast installation process, and the closed cell foam they are made of prevents moisture absorption, odor, mildew, and mold.
These versatile mats are durable and allow for quick, intense and expressive movements practiced in martial arts disciplines and various workouts. They offer stability and are extremely popular for home or professional settings.
Greatmats - For The Best Mats Used In Wushu & Other Chinese Martial Arts
Adequate matting is an essential part of any martial art space, and the featured products are among the best and most commonly used for Wushu and Kung Fu. If you need more information about any of the featured products, the team at Greatmats is ready to help. They can answer your questions and help you determine which mat or system of mats will best suit your needs. They can even help you place your order, so you can be 100 percent confident in your purchase.
When you're ready to employ the use of the very best martial arts mats, let Greatmats go to work for you. You will not be disappointed, no matter which of the products you decide to purchase. When you buy from Greatmats, you can be confident in the fact that you're getting the very best pricing, service, quality, and warranties - guaranteed.