What's The Best Flooring For Spot Jogging?
By Paige Cerulli Created: October, 2022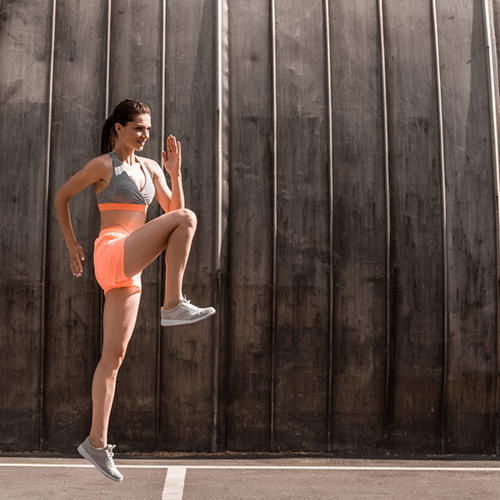 Spot jogging, or jogging in place, is a great way to get a cardio workout in, even when you have limited space or don't have access to a treadmill.
But before you start regularly spot jogging, it's important to install the right flooring.
Qualities to Look for in Spot Jogging Flooring
If you anticipate making spot jogging part of your home exercise routine, then choosing a good flooring product can allow you to enjoy the benefits of spot jogging safely.


Multiple Uses


Shock Absorption


Anti-fatigue Properties


Durable
Easy Installation


Shock Absorption
Spot jogging is highly repetitive, and the effects of those repeated impacts can be significant on your body. The right flooring should reduce the impact on your joints, which can help to minimize joint and back pain that you might feel during and after a workout.
Look for a product designed with shock absorption or with anti-fatigue properties. That shock absorption will keep you more comfortable during your workouts, allowing you to jog in place for longer periods of time, so you can get more out of your workout.
In addition to choosing a flooring designed for shock absorption, be sure to pair it with a quality pair of running shoes. Replace those shoes as they start to wear out, so you're always enjoying the maximum cushioning effects that the shoes provide.
Support
While shock absorption and anti-fatigue properties are important, the flooring you choose also needs to offer the firmness and support that jogging requires. A floor that is too soft can feel unstable under your feet, may affect your balance, and may make it difficult to jog in place.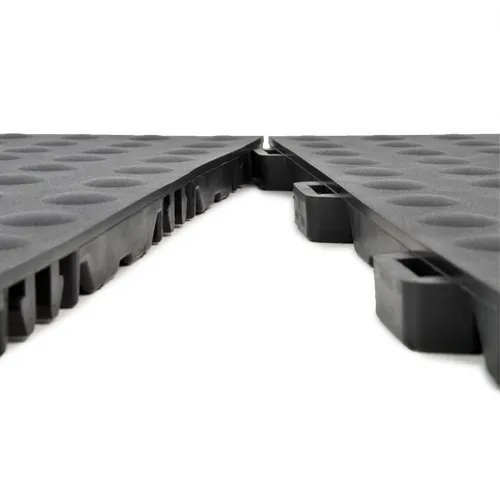 Instead, look for a floor that is firm enough to support standing exercises. Most rubber and plastic floors offer this firmness, and you will also find suitable surfaces in firmer, more dense foam flooring products.
Ease of Installation
Consider the installation method that is best for your gym. There are many modular tiles that allow for a DIY-friendly installation, and you can remove them again in the future if needed.
You might also find that a roll of material that you dry lay over your existing flooring is best. This method allows you to quickly convert the space into your workout area, then store the flooring away when you're done so you can use the space for another purpose.
Versatility
If you plan to install the flooring in your entire home gym, then it's important to choose a flooring product that is versatile enough to accommodate all of the ways that you may want to use the space.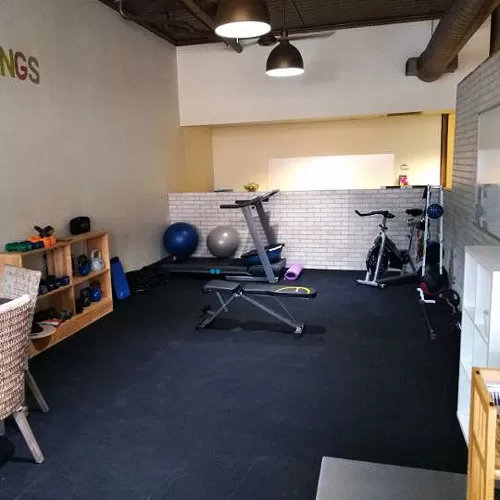 Don't just think about the types of exercises and activities that you are performing now, but also about the potential uses you might want the floor to support in the future.
Cost
Your home gym flooring doesn't have to be cost-prohibitive. At Greatmats, we offer spot jogging flooring products for sale for as little as $1.44 per square foot.
It's always best to purchase the highest-quality flooring that you can afford. Remember, if you're creating an area specifically for spot jogging, you don't necessarily have to use the same flooring product through your entire home gym.
Instead, you may find the best balance of quality and affordability is to buy an appropriate flooring roll or several tiles that you can lay over your existing flooring when needed. You can then remove that product when you're done jogging, saving money over the cost of buying and installing enough flooring to cover your entire floor.
Durability
Look for a product that is durable and designed to be long-lasting. Many flooring products have multi-year warranties, and when used in your home gym can last for years, maximizing your investment in the flooring.
Ideal Spot Jogging Flooring Products for Sale
You will find all of those above qualities in plyometric mats and tiles. At Greatmats, we have a wide assortment of plyometric mats and tiles for sale, many of which are ideal for spot jogging.


Plyometric mats are designed to support shock while also offering the support you need to run in place. These mats can help to prevent injuries and excess wear and tear on your joints, but they also feel firm enough underfoot so that they don't interfere with your balance or stride.

You can choose from rolls as thin as 6 mm, and tiles as thick as two inches, so you can customize the feel of your home gym. The thicker tiles tend to offer maximum shock absorption, with thinner products feeling firmer underfoot.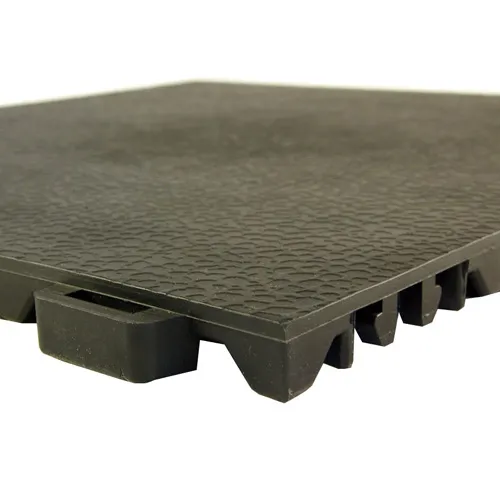 We offer plyometric mats and tiles in a variety of sizes, colors, and texture options, so you can choose the product that is best for your needs. They are easy to install and ideal for a home gym setting.
Investing in a Spot Jogging Area
Creating an area in your home gym for spot jogging can help you to achieve your fitness goals. Spot jogging is a fantastic activity if you want to burn calories and fat and focus on weight loss, but it's also an excellent way to fit in a cardiac workout.
Investing in a spot jogging area can help you to make the most of your workout space. You can add versatility into your workouts, and a smaller jogging space is particularly ideal if you don't have the space or budget to purchase a treadmill.