The Best Flooring for a Small Apartment
By Paige Cerulli Created: June, 2022 - Modified: January, 2023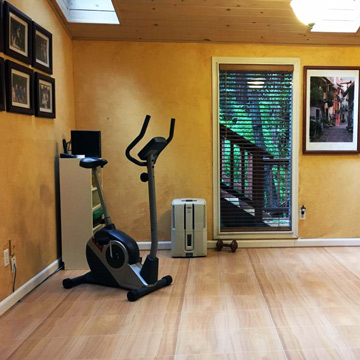 When you're working with a small apartment, you will need to carefully think about the flooring products that you choose. Large tiles and even rolls of carpet may be impractical, and they can make the face feel even smaller. Understanding what makes the best flooring for a small apartment can make it easier to find the right product.
Best Flooring Options for Small Apartments
At Greatmats, we have several flooring options that are ideal for a smaller apartment, whether that's a studio, one bedroom, or 2 bedroom efficiency apartment. These products work well for an open floor plan, as well as for a design that features multiple smaller rooms.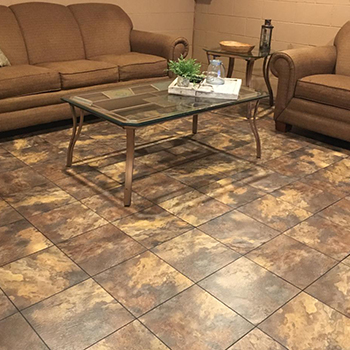 When choosing the best flooring for a smaller space, light colors go a long way toward making that space feel larger and more welcoming. Smaller tiles with a simple design can also add detail to a room without being overwhelming, so you can make the most of the space that you have.
Max Tile Raised Floor Tile
The Max Tile Raised Floor Tile brings the look of hardwood into your apartment at a fraction of what you would pay for genuine wood floors. These tiles feature realistic upscale designs and are UV treated, so the sunlight coming in through the window won't cause them to fade.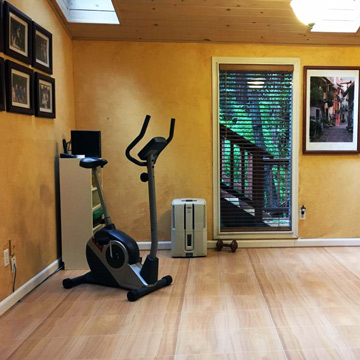 The tiles are waterproof and durable, and you can install them repeatedly as needed. Their tab and loop connectors create a secure hols that won't pull apart while in use.
The modular tiles can be installed over carpet, or on a hard, flat surface like concrete. They're available with a finished border system for clean edges, and are made in the USA.
SupraTile Designer Vinyl Top Series
The SupraTile Designer Vinyl Top Series is available in several beautiful finishes resembling stone and other premium materials. The tiles are resistant to impact, moisture, and abrasion, and they are highly durable and suitable for your apartment setting.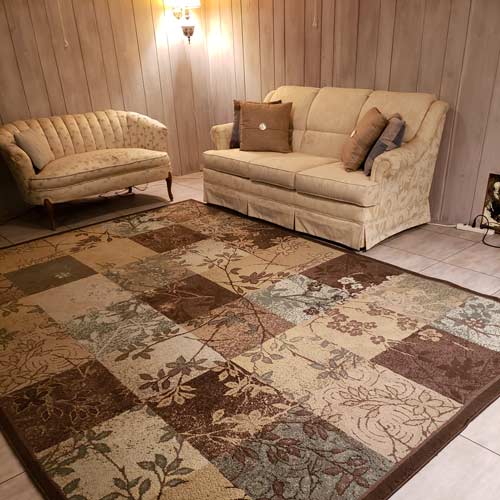 The tiles feel warm and comfortable, which can make your apartment more enjoyable and welcoming. Their designer finishes are rich in detail, and protective topcoats are available if you would like to further enhance their durability.
The tiles feature a hidden interlocking joint that makes for an easy installation. They can be installed over uneven subfloors, allowing you to quickly and easily renovate your apartment.
Slate Floor Tile Colors
The Slate Floor Tile Colors gives you a designer flooring appearance at an affordable cost. These tiles are much more comfortable and warmer than actual slate, and they are available in an array of colors to match your decor.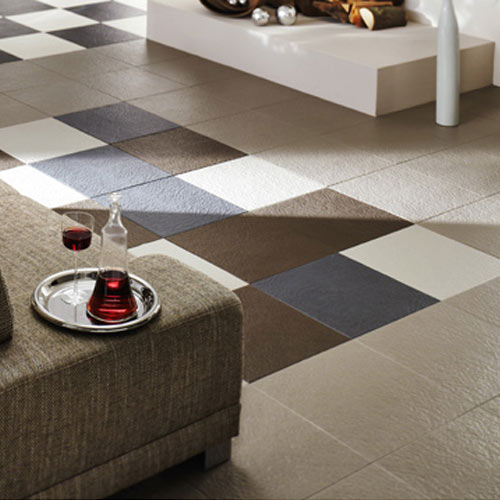 The tiles feature antibacterial properties, and they're also stain resistant. They help to maximize traction, which can make your apartment safer, especially when you have kids around.
You can loose lay the tiles without using any adhesive, and their hidden interlock creates a seamless look. They are highly durable and are backed by a 10-year warranty.
TileFlex Floor Tile
The TileFlex Floor Tile is a highly durable vinyl tile that will never need to be refinished. The tile is available in two color options, each one rich with detail.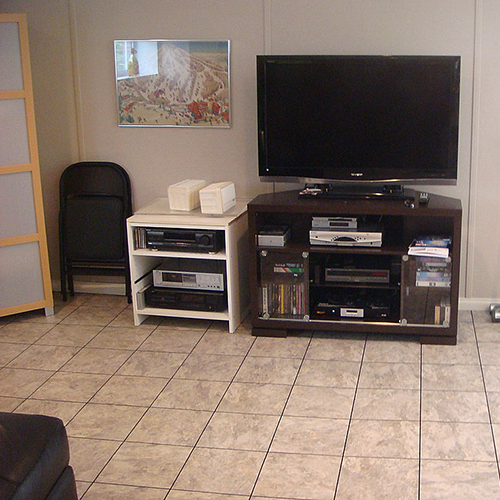 The tiles are waterproof and raised, which allows air and water to freely flow beneath them. That design makes them suitable not only for family rooms, but also for basements and other areas that are prone to moisture.
The tiles feature a convenient snap-together design for an easy DIY installation. They can be removed if needed, and they create a versatile raised modular floor.
Maintaining the tiles is easy. You can damp mop them with a common household cleaner as needed.
Royal Interlocking Carpet Tile
If you want the feel of carpet but are working in a tight apartment space, the Royal Interlocking Carpet Tile offers a practical solution. Rather than dealing with and cutting up large rolls of carpeting, these 2x2-foot tiles are much more versatile and will result in less waste.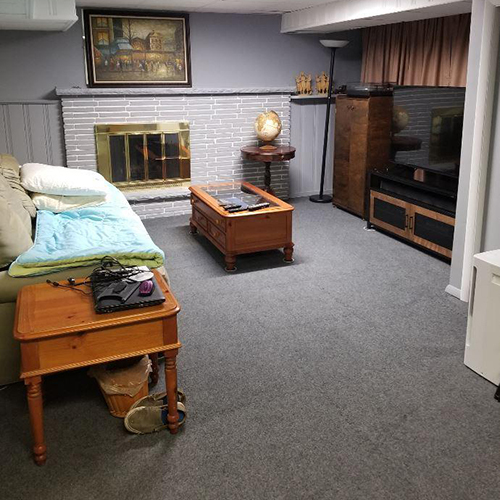 Installing the tiles is easy. You can lay them directly on your concrete, wood, or tile subfloor.
If needed, you can cut the tiles to fit your space, but each tile also includes two border strips to create a clean, finished edge. You can also replace any tiles that might become worn or stained, which is a distinct advantage over using carpet rolls.
The tiles are lightweight and portable, which contributes to the easy installation. There's no need to use adhesive, thanks to their interlocking design, and you can remove the tiles as needed, too.
The tiles offer anti-fatigue and insulation properties that are similar to what you would enjoy with a carpet roll. In addition, they are waterproof and stain resistant, so you can use them in basements and other areas where traditional carpeting wouldn't be a practical choice.
Maintaining the tiles is easy, too. You can vacuum them regularly to keep them looking their best.
For more on this topic please review our
Floor Tiles
product page.