What Is The Best Fish House Flooring?
By Lisa Hobbie Created: July, 2020 - Modified: March, 2023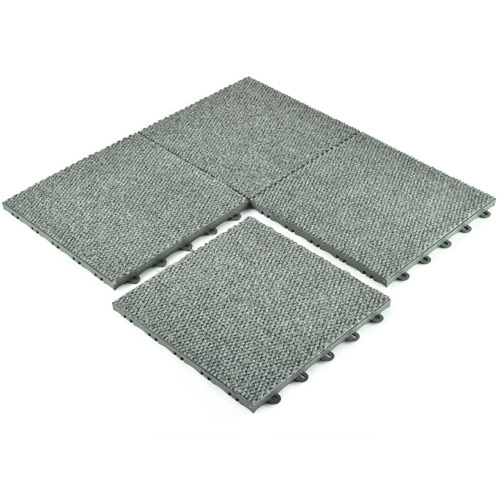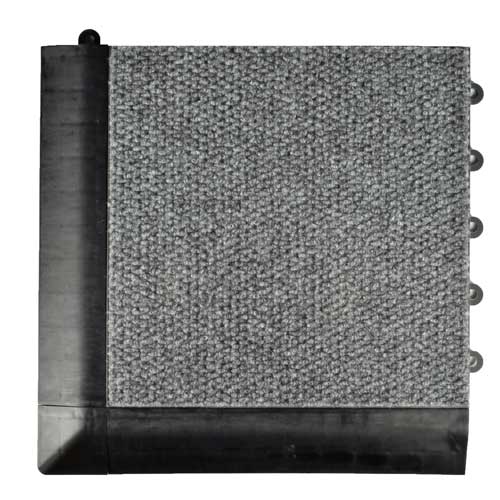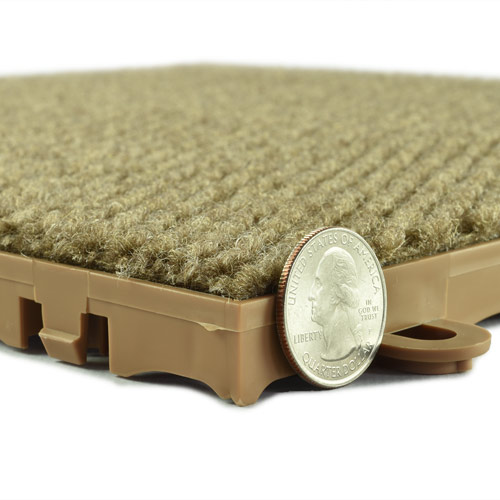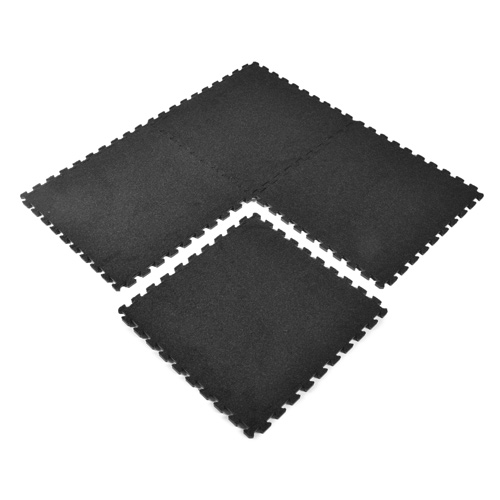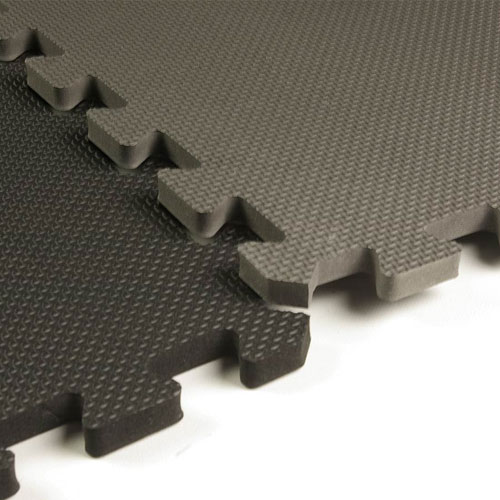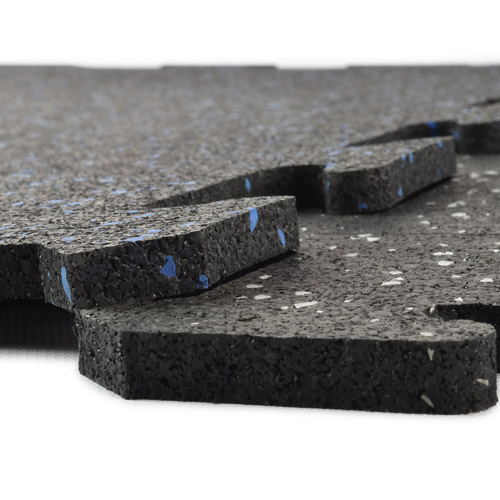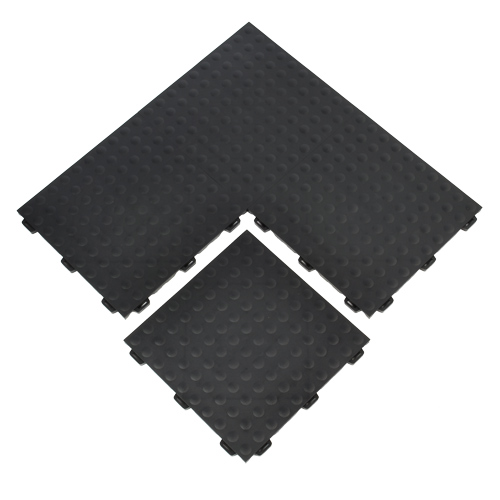 Having a fish house equipped with all of the best tools of the trade is something most avid fishing enthusiasts either have or desire to have. Ice fishing is unique in that you can reach nearly every area of a lake - even those spots where the big fish really hunker down. Cold weather can put a wedge between the sportsman and the fun, though… which is where a portable ice shanty really saves the day. If the fish house has insulation, heat sources, and adequate fish house flooring, one can withstand even the coldest winter temperatures for a full day of rippin' lips with your favorite hook and jig pole. 
If you're entertaining different ideas for ice shack flooring, Greatmats has solutions for you. From waterproof carpet tiles to foam mats and rubber flooring, there are solutions that will provide the perfect mix of quiet cushion and affordable insulation. 
5 Top Fish House Flooring Options
1. Interlocking Carpet Tiles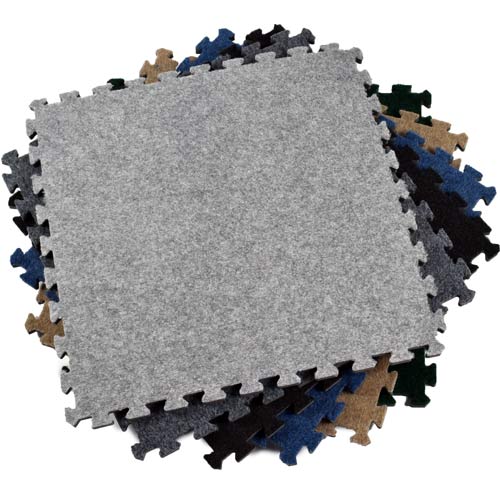 Carpets may not have crossed your mind when thinking about fish house flooring, but there are some great options that would be suitable for this application. 
Royal interlocking carpet tile
is often used in boats and deer stands, and also serves as an option for ice hut flooring. The tops of the loopless carpet tiles are laid with a durable carpeting that is bonded to a cushioned foam base, providing a strong tile that will stand up to foot traffic, heavy gear and fishing equipment, and lots of ice time. The loopless style carpet will also prevent hooks from getting tangled in the carpet.
They can easily be placed without using adhesive. They are waterproof and non-absorbent. So, if there are spills or accidents when catching or cleaning fish, the tiles won't absorb the liquid – which helps prevent the growth of mold and bacteria! 
They are also odor proof, making them ideal in reducing a potential fowl fish smell. They are easy to clean and provide a comfortable anti-fatigue and insulation value similar to traditional carpet. 
2. Carpet Squares Flooring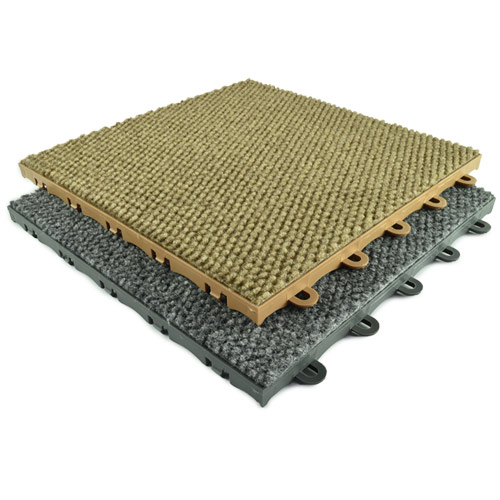 Another option that is water resistant and durable is a
modular square carpet tile
. 
This floating flooring type is made from recycled materials with a berber like carpet top. The tiles are designed to handle high roll loads with their quality construction and are great for fish house floors, as they reduce transmission of cold temperatures from the subfloor through the carpet. So, much like with traditional carpet, you will not feel the cold from the base of the bobhouse on the surface of the carpet. 
Modular carpet squares are easy to snap together with nothing to glue down or nail into place. Because the floor is raised, when the subfloor gets wet, the carpet tiles will allow for airflow beneath and can be disassembled and re-installed as needed. The easy assembly process also makes the modular carpet tile a great option where a temporary floor is needed. 
3. Foam Puzzle Mats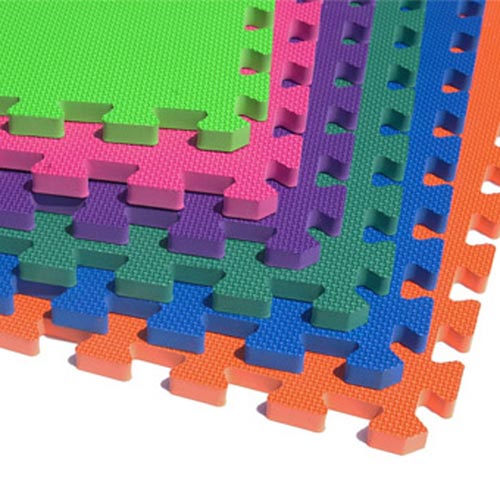 Foam mats
are a quiet, cost effective and insulative fish house flooring option. These 2x2 foot interlocking foam tiles are waterproof and lead and latex free. They are very easy to clean, lightweight, and are 5/8 inch in thickness, giving them just enough cushion, while remaining an economical option. These mats feature a non-slip, thatch surface. Simply interlock the tile edges together. Each tile covers about 4 square feet.
4. Interlocking Rubber Floor Tiles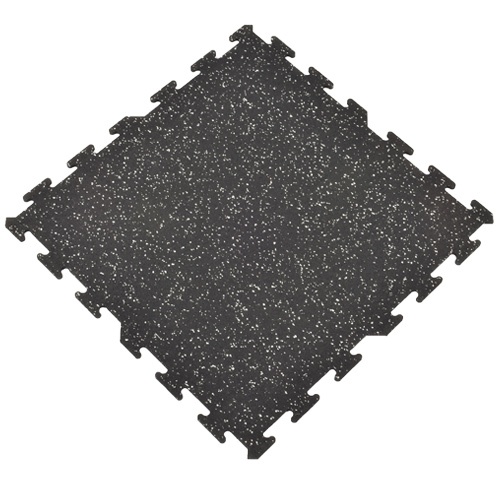 For an
interlocking rubber floor tile
option for a fish house, the 2x2 by 8mm tiles made in the USA are an excellent choice. These tiles are very easy to install and are designed to withstand the heavy weight of fishing equipment and constant foot traffic, and they also dampen noise so the fish will keep coming in. 
The 8mm thickness provides for durable, long lasting surfacing, and they are simply to keep clean by sweeping and vacuuming. They offer a smooth but non-slip surface that will provide years of quality flooring.
5. StayLock Tiles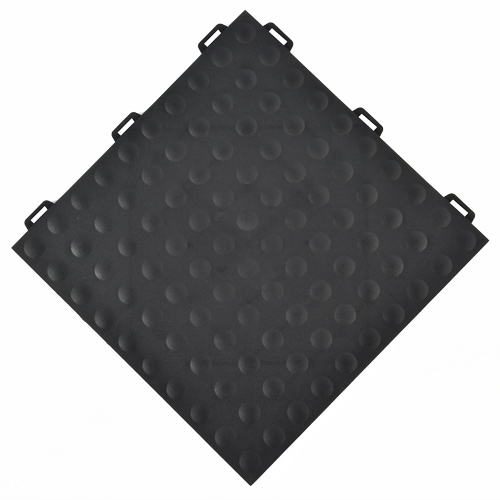 If you are seeking fish house flooring that is durable like rubber with a cushioning that feels more like foam, the
StayLock Tile with a Bump Top
is fabulous. This durable PVC flooring can be installed directly over a flat surface without any underlayment, making it a great solution for almost any size ice house. 
It has a design that will lock together tightly without separating over time. It is waterproof and resistant to most acids and oils, and with a raised base and lightweight tile design, water will not get trapped beneath the flooring - making it ideal for a fish house. This product is among the most durable gym flooring available with great ability to support heavy equipment, so even the heaviest of fishing gear will not damage the floor. 
All of the above options utilize a simple floating floor system so the flooring can be easily removed and reinstalled if desired.
Greatmats has it all!
Whether one of the listed fishing shanty flooring options appeals to you, or, if you want to explore other solutions, keep in mind that Greatmats has unbeatable quality and service. The wide variety of options at Greatmats is quite extensive. Simply reach out to the friendly and knowledgeable staff who will help you determine the best option for your fish house.