What Is the Best Exercise Mat for Crunches?
By Kyle Schurman Created: January, 2021 - Modified: March, 2021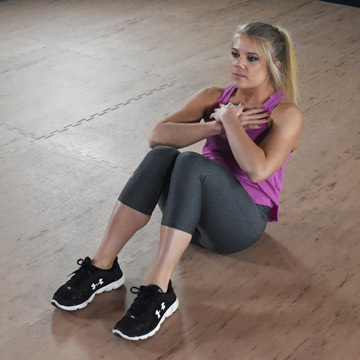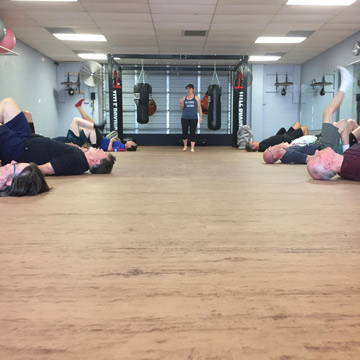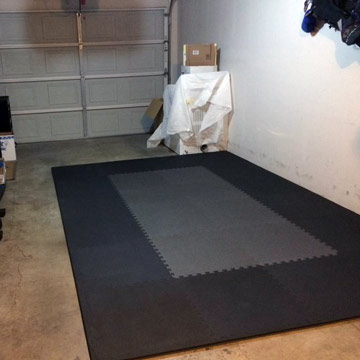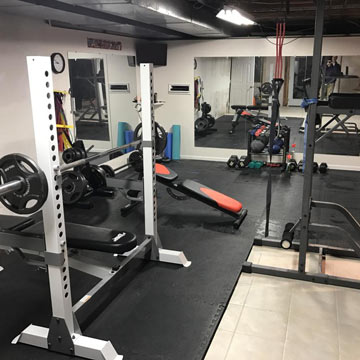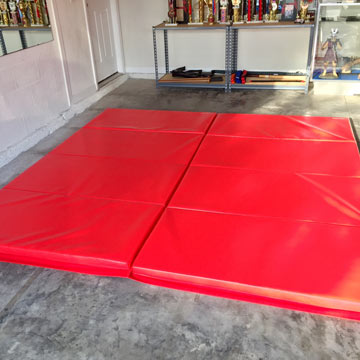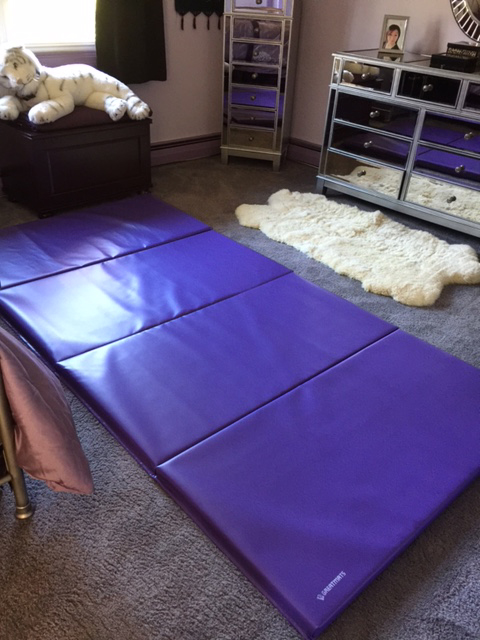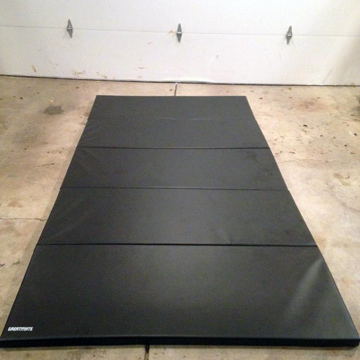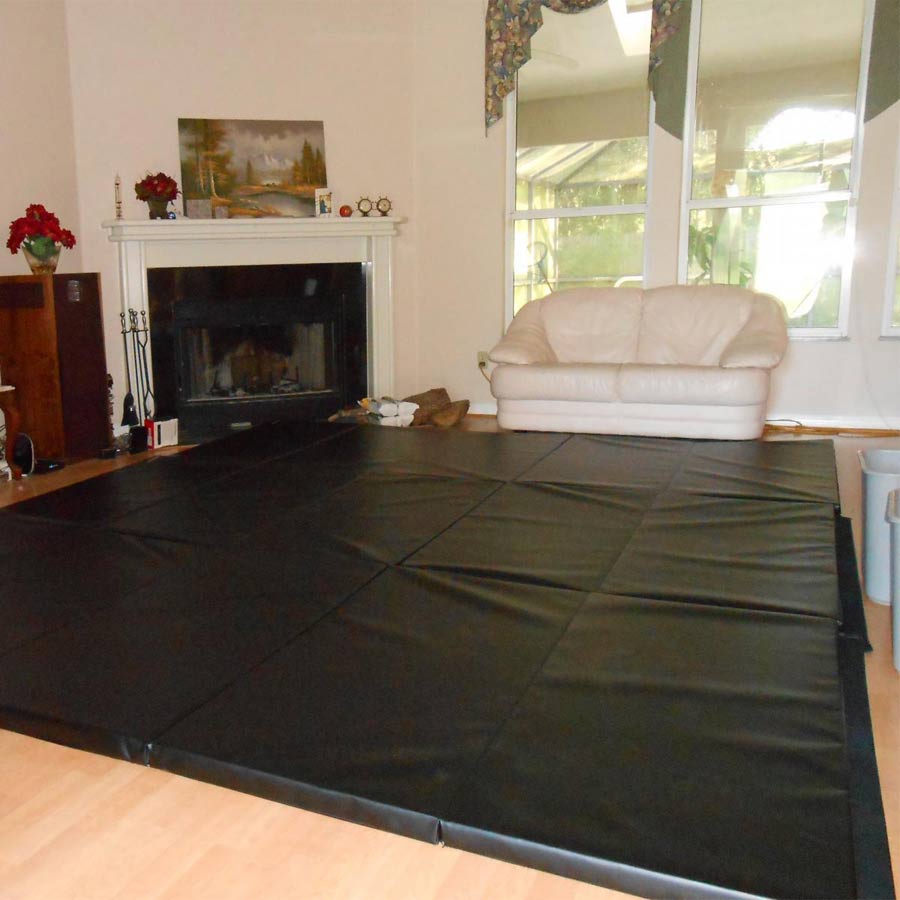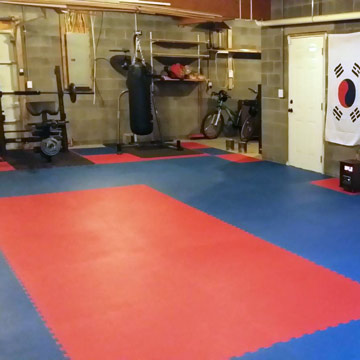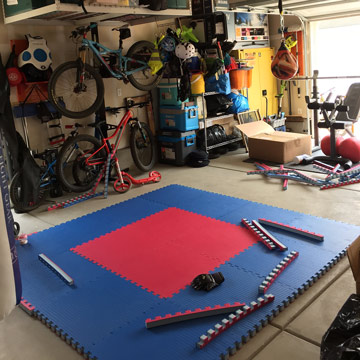 Finding an exercise mat for crunches means finding a certain type of material that provides the traction your body needs to complete this exercise successfully, while also giving you some cushioning against a hard subfloor.
Some of the best exercise mat for crunches products include:
Martial Arts Premium Karate Mat

Home Karate Foam Tile

Home Gym Flooring Pebble Tile

4x10 Foot Gym Mat
What Benefits Do Cushioned Mats Give for Crunches?
Using an exercise mat for crunches will give quite a few benefits for athletes while they're doing standard crunches. They offer benefits for specific types of crunches too, including:
Bicycle crunch: When doing bicycle crunches, athletes will be twisting the upper body, so having cushioned matting helps with comfort, allowing for a longer exercise period.

Reverse crunch: The reverse crunch places some stress on the upper back and head, so the cushioned surface is a must for a comfortable workout.

Starfish crunch: As you extend your arms and legs to complete the starfish crunch, your hips will roll against the ground, meaning a cushioned mat will take pressure off of those contact points.

Double crunch: Athletes combine the standard and reverse crunches for this double crunch exercise, placing quite a bit of stress on the body.

Crunches with a ball: If leaning on an exercise ball to perform your crunch exercises, select a mat with a slight texture that ensures the ball will not slip out of place while leaning on it.
What Are the Best Foam Exercise Mat for Crunches Products?
Foam mats are excellent choices as an exercise mat for crunches, as well as for other types of workouts. Closed cell foam has an excellent level of cushioning for athletes who are lying on the ground when doing crunches or other types of workouts and rebound quickly after compressed.
When selecting foam interlocking tiles with puzzle edges, the layout goes fast without the need for adhesives. Some customers appreciate the ability to lay out the exercise mat for crunches during the workout time and then to quickly disassemble the tiles for placement into storage afterward.
For use in either a studio setting or at home, the
Martial Arts Premium Karate Mat
is a popular selection. At 1 inch in thickness, it has the cushioning level people want for lying on the floor when doing crunches and oblique workouts.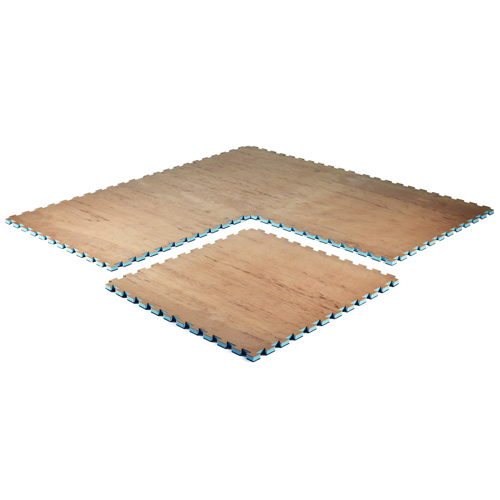 The mat has a tough surface texture that delivers enough durability to allow athletes to work out in athletic shoes. Using shoes while doing crunches can help the athlete maintain his or her balance, while providing the resistance needed to help with this type of workout.
This EVA foam has a closed cell design. It will not soak up liquid spills or sweat from your workouts, which reduces the chance of the mat from absorbing odors. At about 40 by 40 inches in size, the layout goes quickly in a large room or studio setting.
Another great option for this use case is the
Home Karate Foam Tile
. Each tile has 1 inch in thickness, providing an excellent level of cushion for crunch workouts.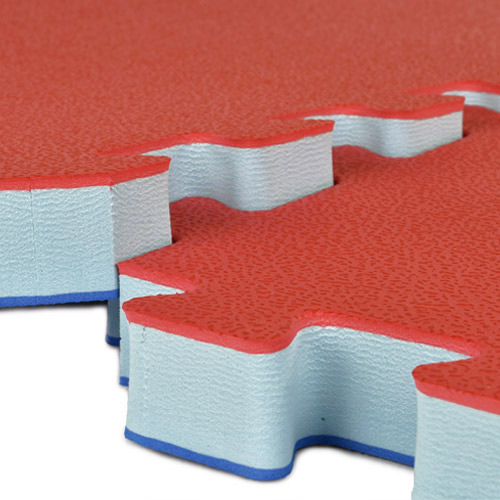 Like the previous mat, this model has an interlocking puzzle edge that simplifies installation. Just line up the tabs and slots and press them together with your hand and foot. After finishing the workout, pull the tiles apart to stack them in a storage location. An individual tile measures 2 by 2 feet, so this gives more options for small installations or storage locations.
These tiles are waterproof, meaning they will not absorb spilled water or other odors, which gives them a good value and longevity.
For a type of mat that works for crunches and for machine exercises in a home gymnasium setting, the
Home Gym Flooring Pebble Tile
works well.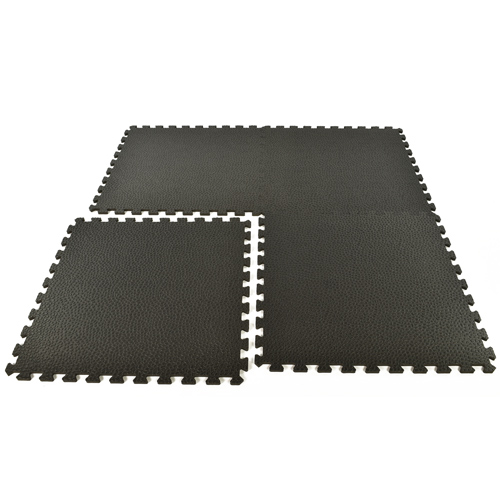 These interlocking mats have a bit more density than the other foam mats on our list, meaning they will hold up to exercise machines well. Additionally, the top surface of the tile has a pebble texture, ensuring athletes will not slide while doing crunches.
What Exercise Mat for Crunches Has the Most Cushioning?
For the greatest level of cushioning when doing crunch workouts, customers appreciate the all-around benefits from the
4x10 Foot Gym Mat
product. This is a foldable gym mat consisting of a vinyl covered 2-inch thick cross-linked foam.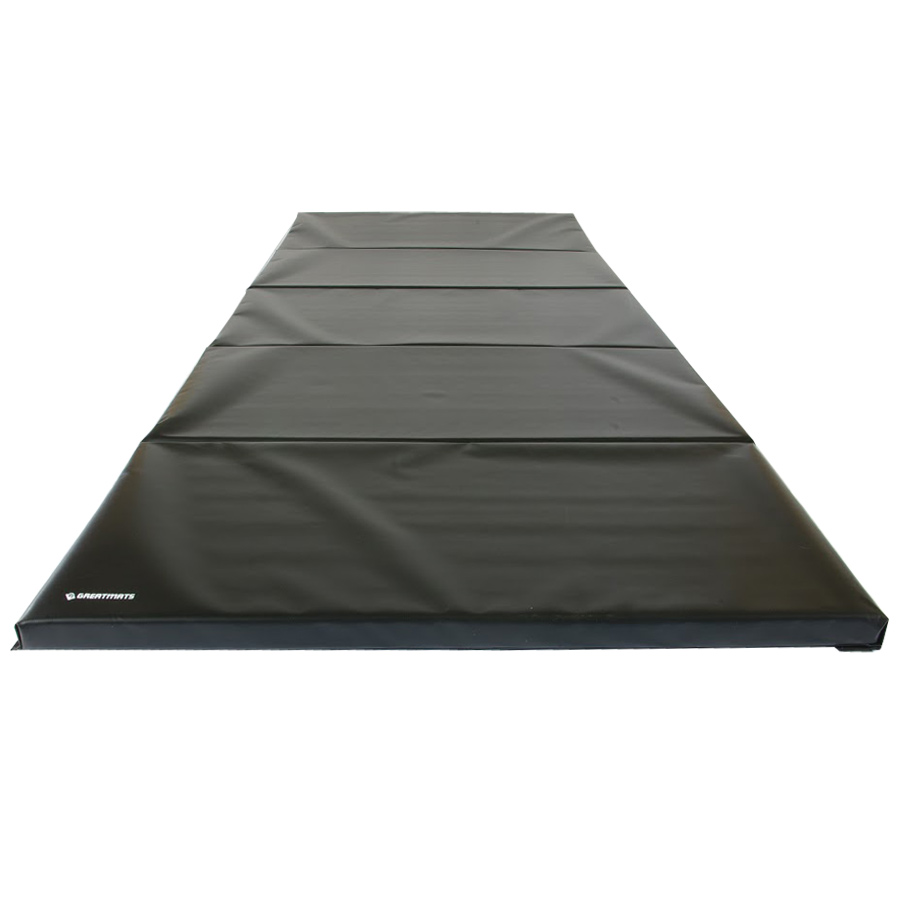 By adding an 18-ounce vinyl covering over the foam, it gives the entire mat a more durable surface and traction for a good workout and for crunches.
This mat consists of five panels connected to each other with the vinyl, allowing the panels to fold on top of each other for storage. When laid out fully, this mat measures 4 by 10 feet, which is an ideal size for lying down for crunches.