What is the Best Elliptical Mat?
By Lisa Hobbie Created: June, 2020 - Modified: June, 2020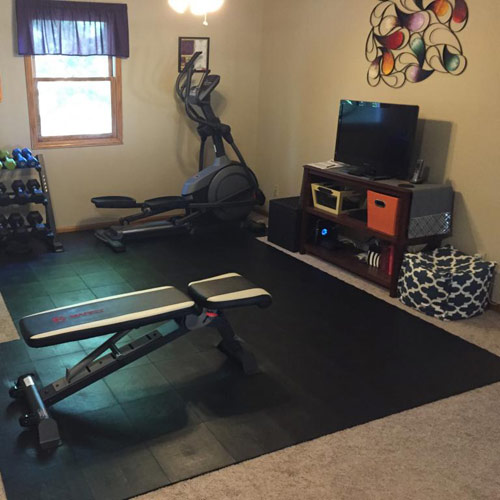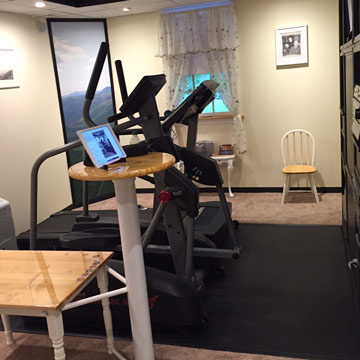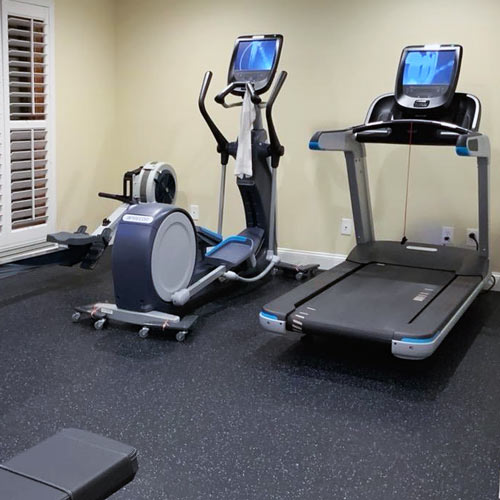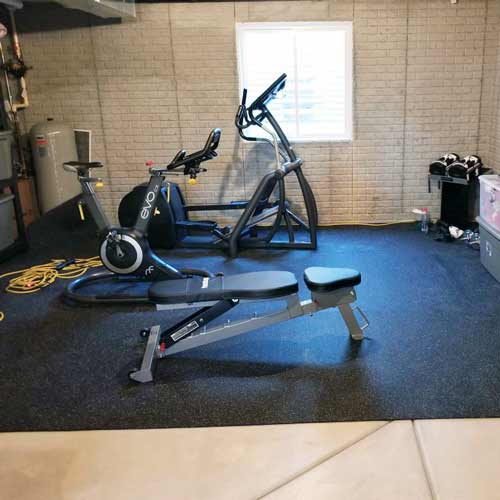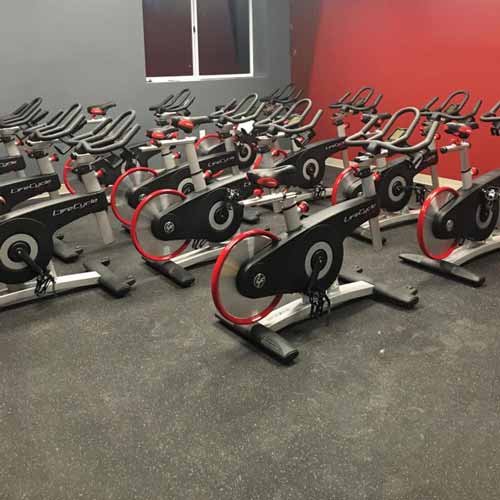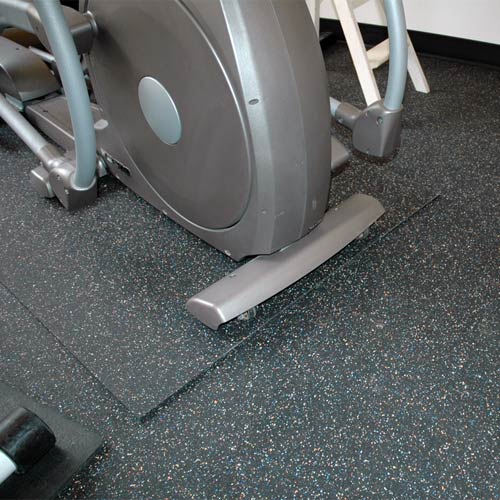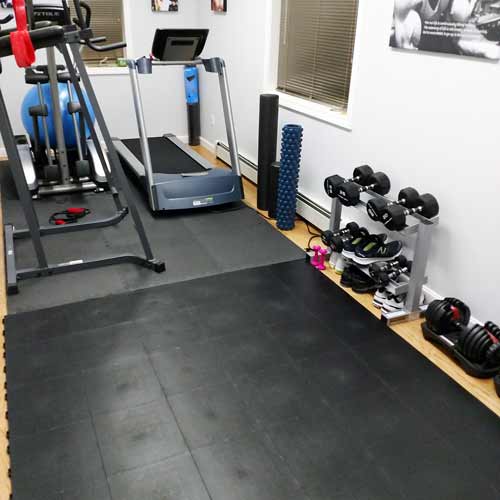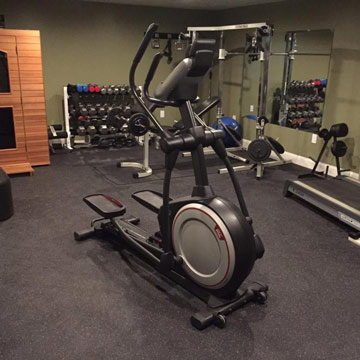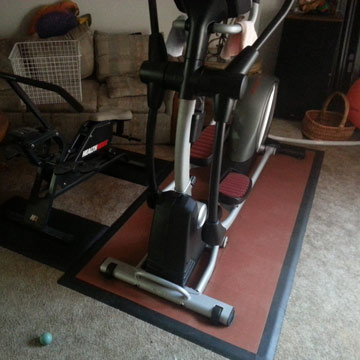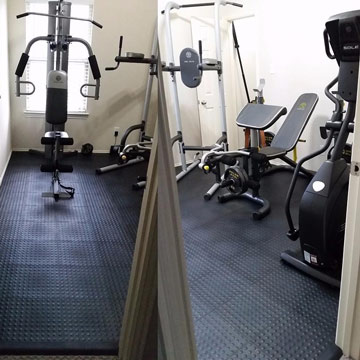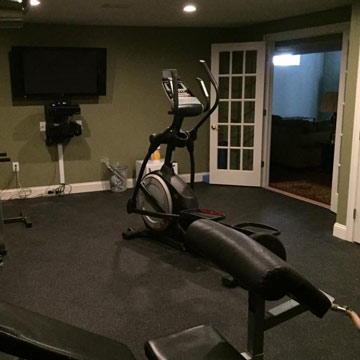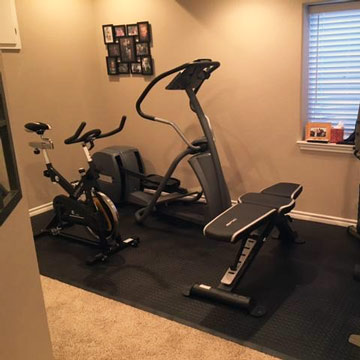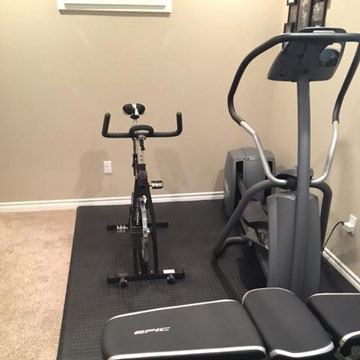 In this day and age we are living in, most people have some type of exercise machine or equipment like a bike or treadmill to be able to work out at home. Ellipticals are very popular at-home and gym fitness training machines that are heavy duty and effective, and they perform even better when placed on an elliptical mat. An elliptical mat will protect the parts against damage caused from dust and carpet fibers, and will protect the floor it's sitting on. Elliptical machines sometimes weigh several hundred pounds, so an elliptical mat will help evenly distribute the weight of the machine on certain floor types, and it will minimize fiber crushing to carpet and scratches to wood. 
There are a number of excellent elliptical mat options at Greatmats that will greatly prolong the life of your machine. From rolled rubber flooring to compact gym floor tiles, there are options that will suit almost any budget and style preference.
Best Elliptical Mat Products from Greatmats
1. Rolled Rubber used for Elliptical Mat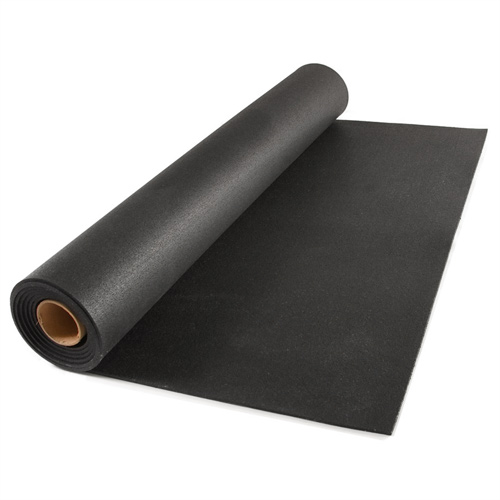 Rubber flooring rolls can double as an elliptical mat, with the
¼ Inch Regrind Confetti
option being a high quality, affordable choice. This rolled rubber mat is made in the USA from recycled rubber. It is 4 feet wide, and it can be cut to any length from 25 to 100 feet long making it great for large cardio machine spaces. Rubber flooring rolls are easy to install over a concrete or hardwood subfloor with either glue or double faced tape and are available in a variety of colors and thicknesses. Once the rubber flooring roll is placed and secured, it requires little maintenance, with a sweeping, vacuuming, or damp mop cleaning process, as needed. 
2. Use PVC Flooring Underneath Elliptical Machines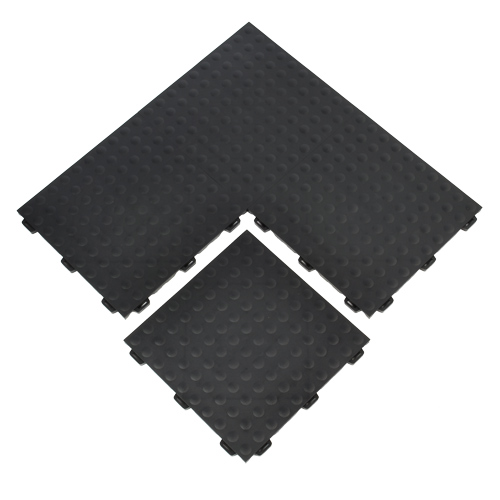 If one of your ideas is to use an elliptical mat that is durable like rubber with a cushioning that feels more like foam, the
StayLock Tile
with a Bump Top is fabulous. This durable PVC flooring can be installed directly over cement or carpet without any underlayment, making it a great solution for almost any space. It has a design that will lock together tightly without separating over time - even when the elliptical is getting used a lot. It is waterproof and resistant to most acids and oils, and with a raised base and lightweight tile design, water will not get trapped beneath the flooring - making it ideal for a basement or garage setting. This product is among the most durable gym flooring available with great ability to support heavy ellipticals. 
3. Use PVC Anti-Fatigue Floor Tiles for Elliptical Mats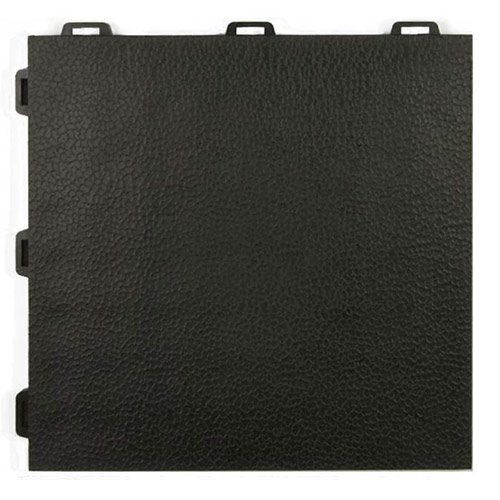 StayLock also has an
Orange Peel
textured tile. This option features many of the same benefits of the Bump Top variety. In terms of comfort, Staylock quick connecting gym tiles provide superior cushion and bounce support for any level and intensity of workouts, which is nice if you're looking for an option for a larger space than just under your elliptical. They also provide excellent ergonomic benefits and aesthetic appeal. These modular tiles are made from 100 percent recycled plastic material, are non-absorbent, and will not degrade over time. With an ASTM 1292 fall height rating of 20 inches, they also provide an extra level of safety from a fall injury. 
4. Foam Mats Under Elliptical Machines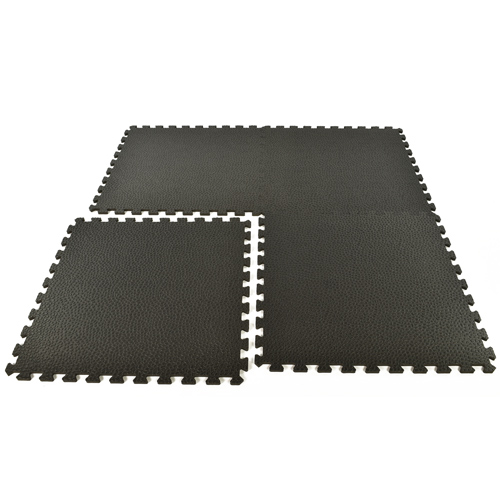 Home Gym Flooring Tiles
are another excellent choice for an elliptical mat. This product is made from high density EVA foam material and is super durable. The mats are lightweight and portable, yet, strong enough to use under an elliptical. With a thickness of approximately ⅜ of an inch and a material density rating of Shore C 62, they are tough enough to support your fitness equipment in a home or commercial setting. They are lead and latex free and easy to clean with a mop and common household cleaner. 
5. Rubber Tiles for Elliptical Mats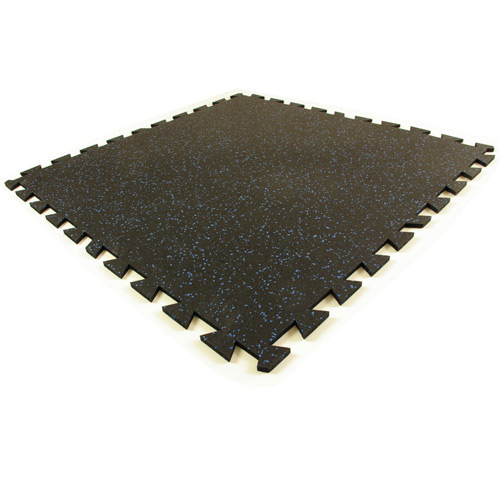 Geneva Rubber Tile in ⅜ inch
with 10 percent color works well as an elliptical mat also. These tiles present many of the same qualities of others, but have a lower rubber odor. Manufactured in the USA from recycled rubber content, these 3 x 3 tiles are 18 pounds each, so you can easily cover a large surface area in limited time if you desire to cover more than just the area under the elliptical. They are waterjet cut and designed to stay put without curling or moving, and they also feature tighter fitting seams. Finally, with the colored flecks distributed throughout the tile, the unique look of this product presents a classy finish. 
Greatmats has it all!
Whether one of the listed items appeals to you, or, if you want to explore other options, keep in mind that Greatmats has unbeatable quality and service. The wide variety of elliptical mat options at Greatmats is quite extensive. The different varieties have been installed in hundreds of professional and home gym settings and provide the best in quality, service, and dependability. Most mats come with a warranty and are designed specifically to take the use and abuse of heavy fitness equipment. You can be confident in the longevity of your investment when you choose Greatmats. Simply reach out to the friendly and knowledgeable staff who will help you determine the best option for your space.