What Is The Best Color For Laminate Flooring?
By Lisa Hobbie Created: September, 2021 - Modified: September, 2021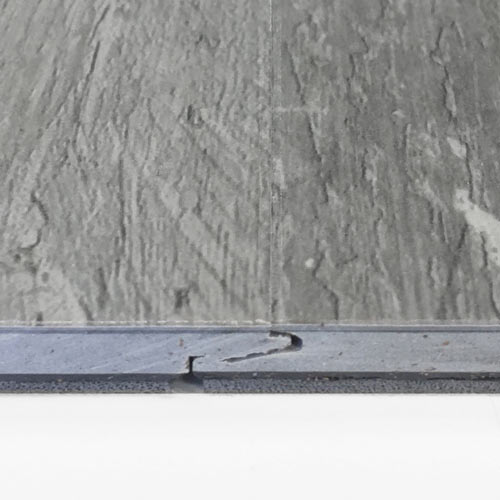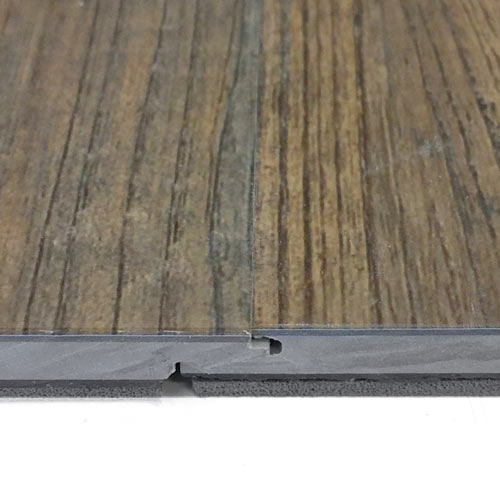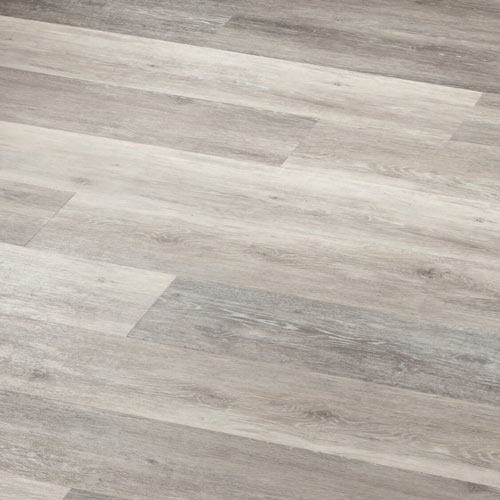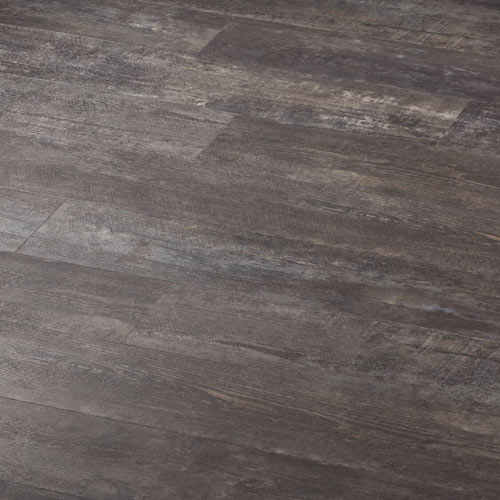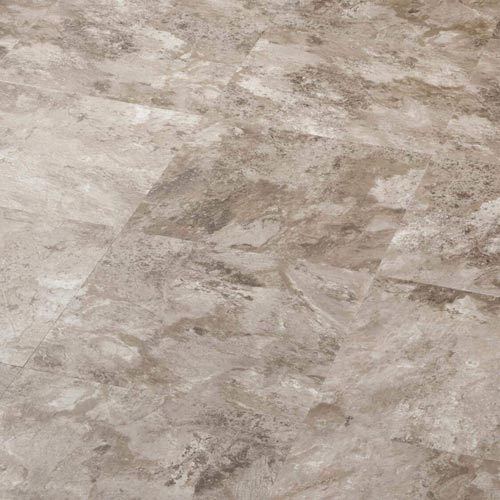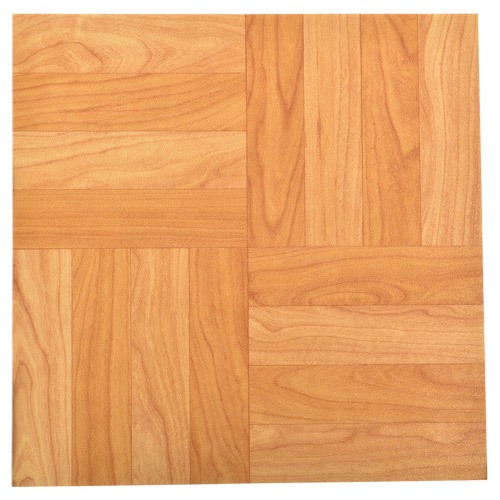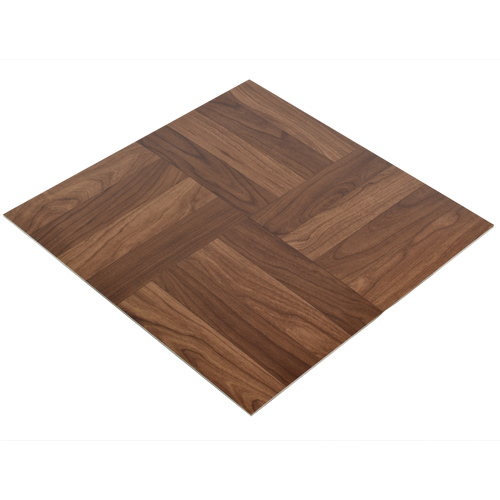 There are many laminate flooring colors available, from light and dark gray to numerous wood grain stains, basic white, and black, to name a few.
It's hard to say that one color is the best when it comes to laminate, as it really depends on what your personal preferences are. You may choose a certain color to match existing cabinets or furniture, or you might decide on a color based on its ability to hide dirt, stains, and scratches. Alternatively, you may simply prefer laminate flooring colors that match the paint on a wall or decor in a room.
As a general rule white and black floors will be the most difficult to keep looking clean as they have a greater tendency to show dirt, dust, footprints, etc. However, a white floor will brighten a room like no other and a black floor will accent the other items in the room without serving as a distraction.
Wood grain flooring options will disguise dirt, debris and scratches, and create a very natural, calming feel to a room. The downside of wood-look laminate is that you'll need to be aware of other wooden/wood grain objects in the room as not all wood colors blend well with other woods.
Stone colored laminate offers a wonderful natural look that is great at hiding dirt, scratches etc. But it doesn't always give a warm, cozy feel for a space.
Laminate Flooring Colors Available In Numerous Different Products
Not only are these some of the most popular products at Greatmats, but they are also some of the best and represent a variety of laminate flooring colors. They also deliver some amazing features and benefits, look fabulous, and perform extremely well.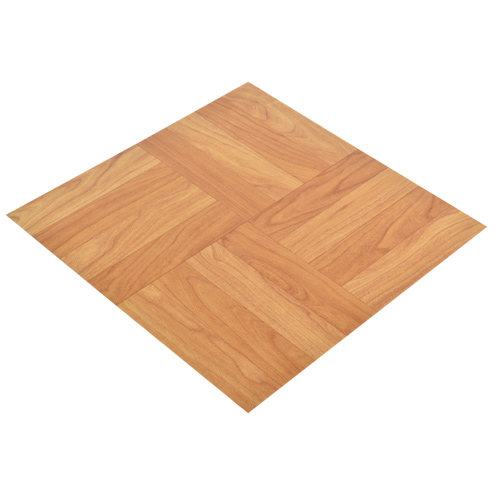 Vinyl Peel and Stick Light Oak Floor Tile has a honey golden tone that resembles lightly stained oak wood. It's also available in the
Dark Oak
version, which is a rich, warm color that resembles oak that is stained in a dark brown color.
The peel and stick flooring is so fast and easy to install with its convenient peel and stick backing. It delivers a super economical flooring solution that is not only attractive, but it's also resistant to moisture and durable. Unlike some other laminate flooring products found elsewhere, this one will not expand if exposed to moisture. It also has a fabulous wear-resistant surface.
This product is great for kitchen floors, basements, entryways, garage floors, living rooms, and dining rooms. If you are interested in alternative laminate flooring colors, aside from the oak varieties, the peel and stick product is also available in cherry, maple, walnut, and slate.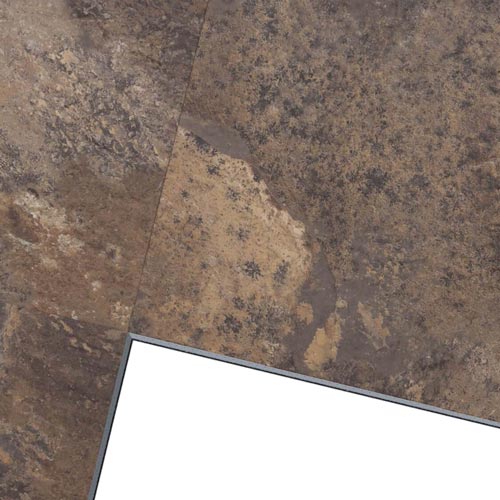 Envee Tacky Back LVT Laminate Tiles are commercial grade tiles that are available in 4 neutral colors - burnt stone (a charcoal gray color), copperfield stone (with swirls of browns and coppers), pewter stone (light gray) and portabello stone (a marbled stone color).
This durable and attractive flooring solution offers properties that real wood and stone cannot, like slip resistance, a patented grip layer backing, water resistance, and a dirt tight surface layer. It is designed to endure high traffic areas while resisting the growth of mold and mildew. It's a high performing product that will last for years in many settings like hotels, businesses, homes, sports facilities, churches, and so much more.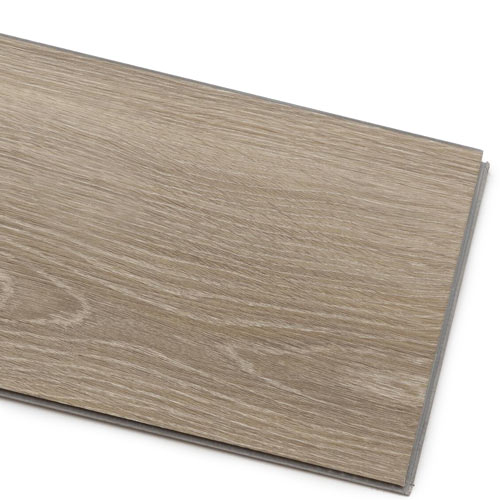 Envee Tacky Back LVP Laminate Planks offer many of the same features as the LVT tiles. They are commercial grade planks that are very attractive while offering slip resistance, a dirt tight surface, and a patented grip layer backing. They also resist mold and mildew growth.
This product is available in 10 laminate flooring colors, representing light and dark shades of grays and browns. It's a 100 percent recyclable product that is relatively fast and easy to cut and install.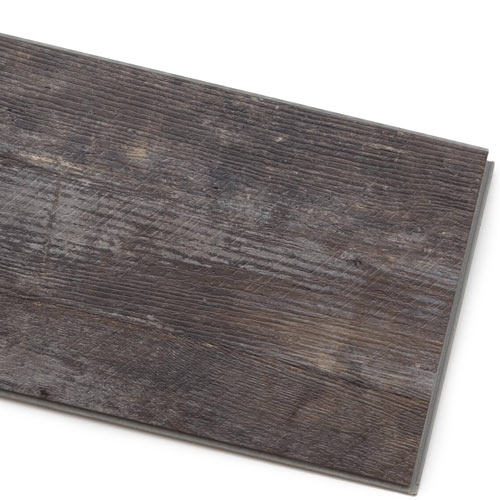 Envee Rigid Core LVP Laminate Planks 7 are another product made of 100 percent recycled material, so they are a great product if you desire one that is eco-friendly. Like the other Envee products, this one has a dirt and watertight surface.
These planks offer anti-fatigue properties, while also resisting the growth of mold and mildew. The surface is slip resistant with high-resolution imagery offering the look of true, natural wood. This top notch laminate product comes in 10 stunning neutral tones that are in alignment with the hottest color trends right now, like barnwood and vintage gray.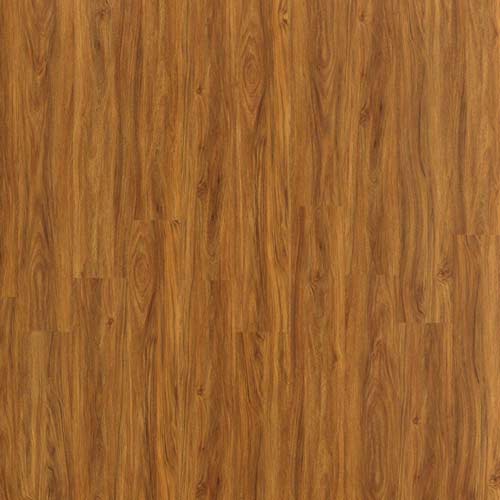 Cottage Tour SPC Laminate Planks are a great choice if you want a product available in weathered colors in different shades of light to medium grays and browns.
This flooring comes in 4 foot long planks with natural characteristics of wood, micro-beveled edges, and an embossed finish. It is a flooring solution that is pet-proof with its Watershield WPC core.
Greatmats - For The Best Laminate Flooring In A Variety Of Popular Colors
The popular laminate products featured here also happen to be available in today's hottest colors, as well as old time classics. The tiles and planks are easy to install, a breeze to keep clean, high performing, and aesthetically pleasing.
If you have questions about these products, please reach out to the fabulous Greatmats' team. They can provide you with all the information you need to make a smart decision for you. Regardless of your color preference or particular product you choose, when you buy from Greatmats, you get the best service, quality, and pricing available. So, when you're ready to go to work on a flooring project, let Greatmats go to work for you!