What Are The Best Colored Puzzle Floor Mats?
By Kyle Schurman Created: December, 2020 - Modified: October, 2023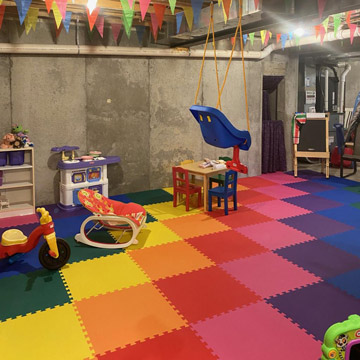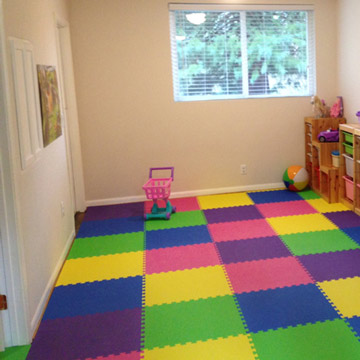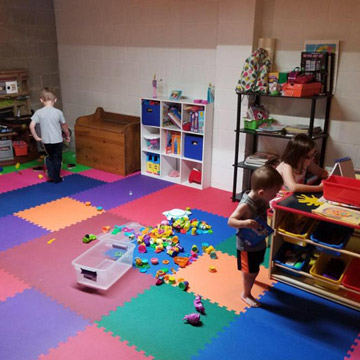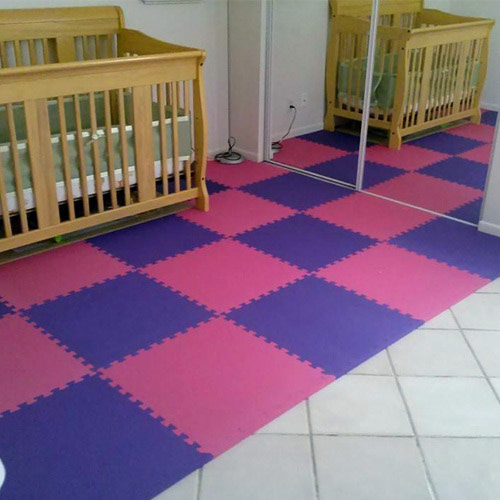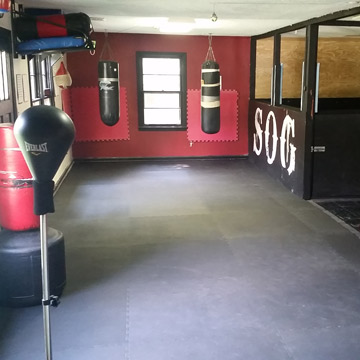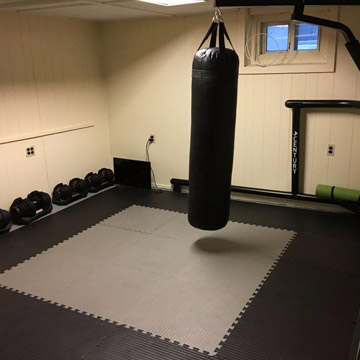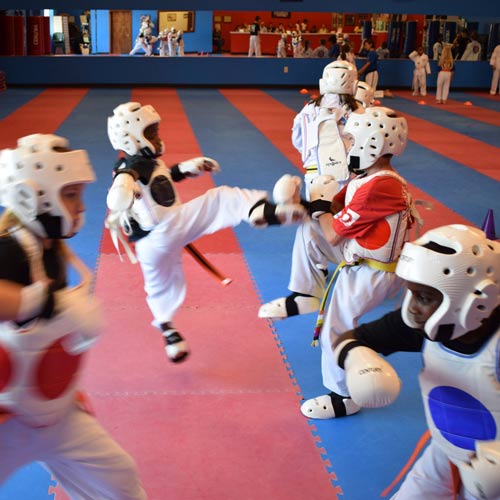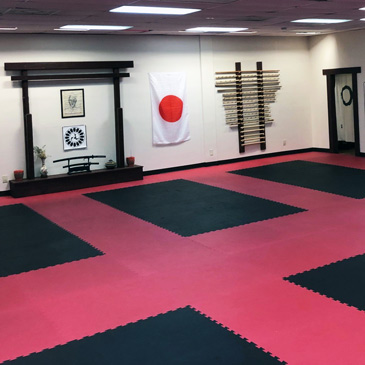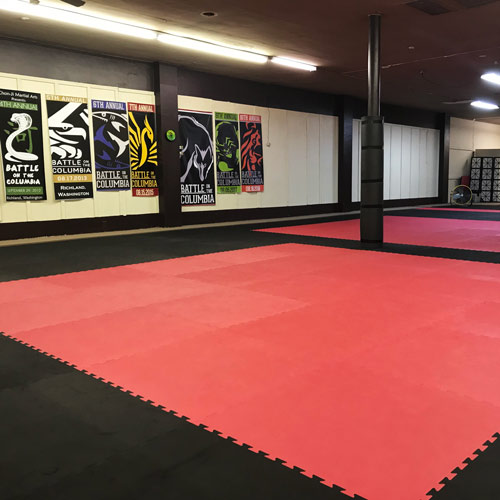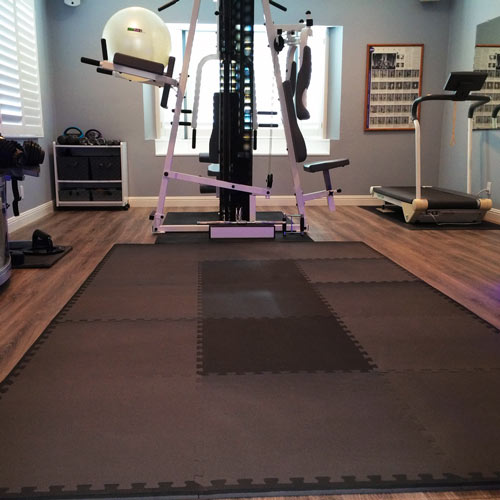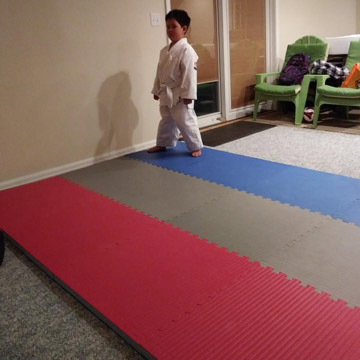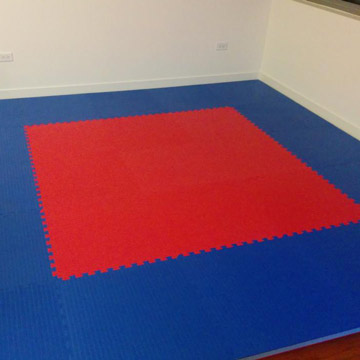 Greatmats offers many colorful puzzle floor mat options.




Foam matting is ideal for many use cases, including:
in home workout areas
indoor playgrounds
martial arts studios
basement layouts
kids play areas
It has a high level of cushioning and comfort, it's easy to clean, and it is safe for all ages.
When you want to add eye-catching colors to your flooring, colored puzzle floor mats provide a wide range of choices. Mix and match colors to create a pattern or to have a random collection of colors in the flooring.
If choosing puzzle style matting, you can pick from a few different thicknesses, surface textures, and planned use cases. We have put together a collection of our interlock colored puzzle floor mats that will fit whatever plans you have in place for the room.
What Mats Deliver the Greatest Number of Colors?
When you want bright, fun colors above all else in your colored puzzle floor mats, our
Colorful Foam Kids and Gym Mats 5/8 Premium
is the ideal choice.
Colors:
12 different colors, including red, pink, green, yellow, purple, white, and orange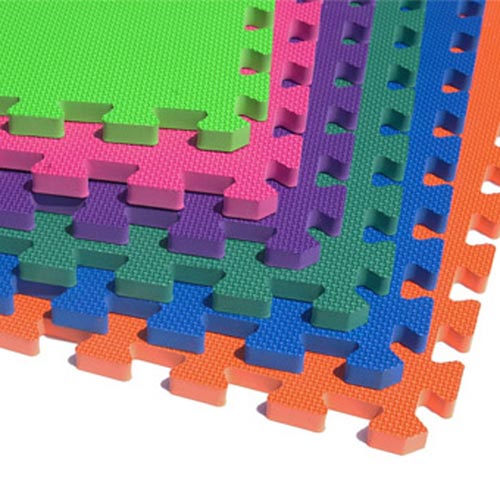 Each durable EVA foam square has the same puzzled style edging, meaning mixing and matching tiles of different colors is a piece of cake. Or you can create a solid flooring using all of the same color of tile.
At 5/8 inches of thickness, these are ideal for kids playrooms and bedrooms, as well as trade show booths. They're waterproof and resistant to stains, so even if kids do their worst on top of the flooring, it will remain easy to clean.
What if the Floor Mats Become Damaged?
One of the biggest advantages of using interlocking puzzle edge tiling in your flooring is that if one tile becomes damaged, you can simply pop that tile out of place and replace it with a new one. All of the tiles use the same interlocking edge, so the connection will be universal.
For even greater convenience when needing to replace a damaged tile, you can try reversible tiles with separate colors on each side of the tile. Our
Reversible Home Sport and Play Mat 3/4 Inch
product offers reversible tiles.
Reversible Colors:
red/blue, black/gray, and green/brown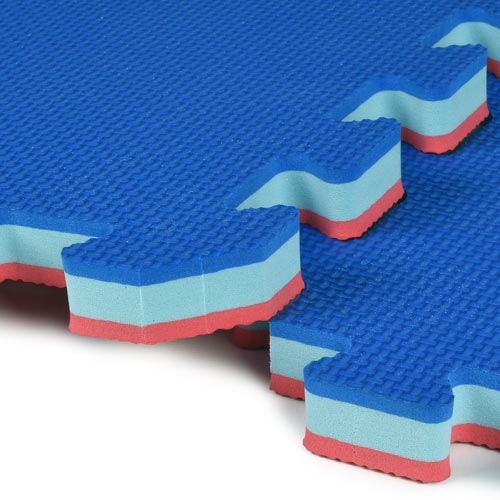 These tiles have 0.75 inches of thickness, so they offer extra cushioning versus thinner units. And even though they have a higher cost per square foot initially than those thinner tiles, they may provide a greater value over the long run by having different colors and a finished surface on each side.
Do Colored Puzzle Floor Mats Work for Martial Arts?
Greatmats offers several different EVA foam puzzle mats that are ideal for martial arts practices and workouts.
Our
Pro Taekwondo Martial Arts Puzzle Mats 20 mm
offer a means of outfitting or professional martial arts academy or home dojo at a budget price point.
At 20 mm of thickness (about 0.79 inches), these mats are best for stand-up striking arts and still are able to provide some protection against falls. They're durable enough to stand up to bare foot workouts and training with shoes.
These work nicely for MMA, aikido, and taekwondo.
Reversible Colors:
blue/red, black/red, black/gray, and purple/green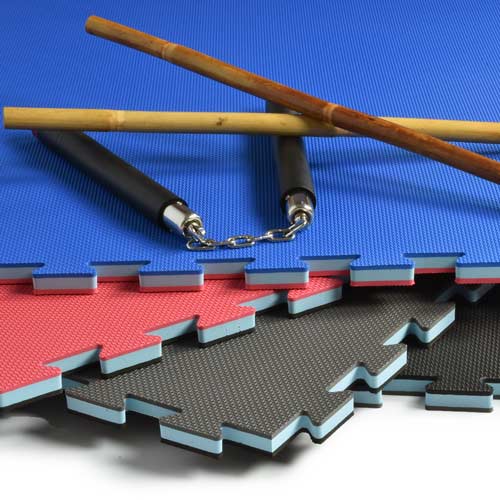 For extra cushioning for disciplines requiring takedowns and throws, such as for BJJ and jiu jitsu, our
Home BJJ Puzzle Mats 1.5 Inch
product is the ideal selection, offering an ATSM fall rating of up to 4 feet.
These cushioned mats have a tatami texture on the surface, which means athletes won't suffer skin burns as they fall on, slide or grapple on the mats. The tatami allows for controlled slippage, giving the athletes the traction they need to make quick movements with proper footwork without sticking to or sinking into the mat.
Reversible Colors:
red/blue and black/gray