What Are The Best Aikido Mats?
By Lisa Hobbie Created: June, 2020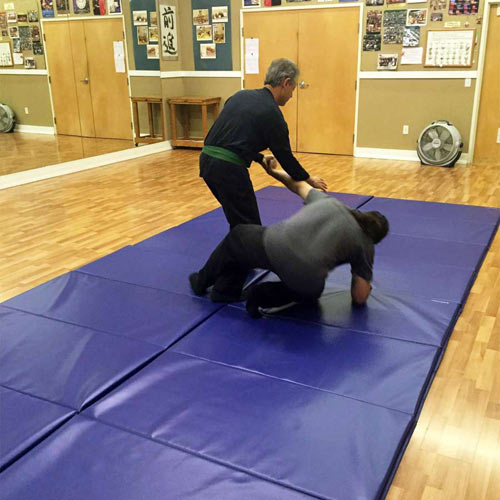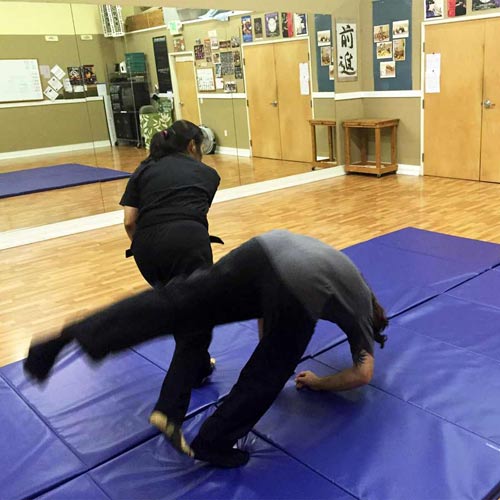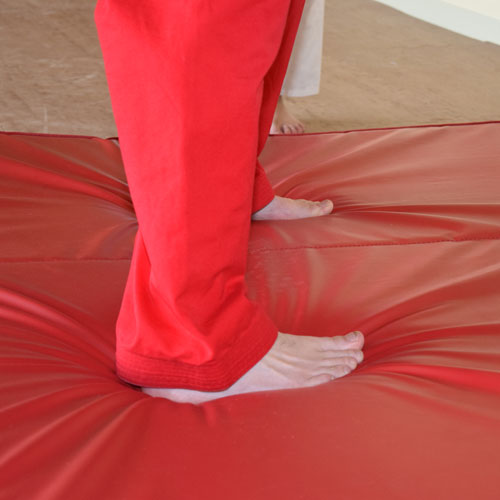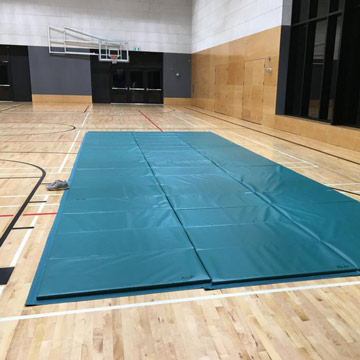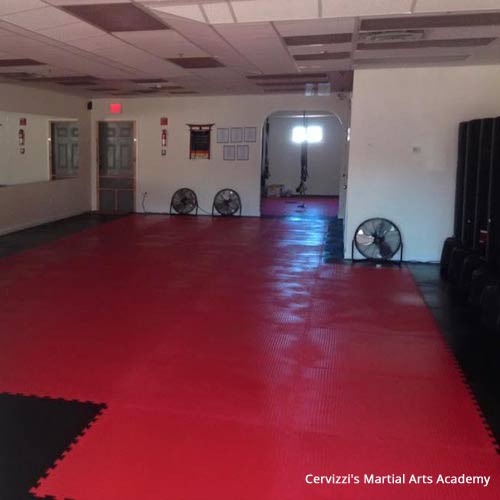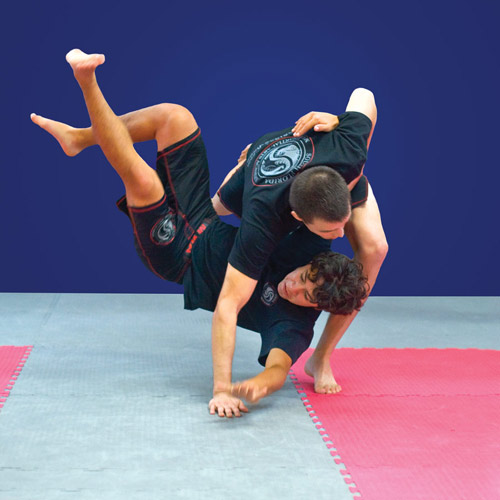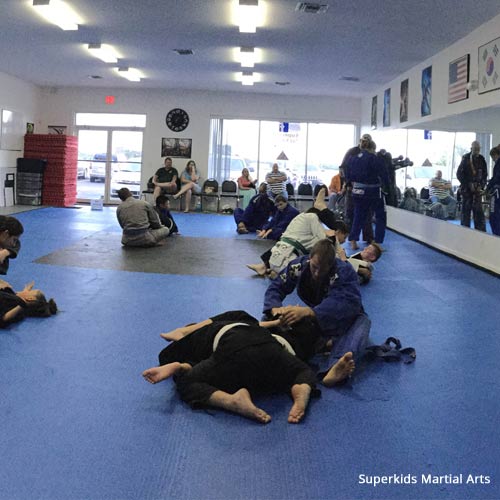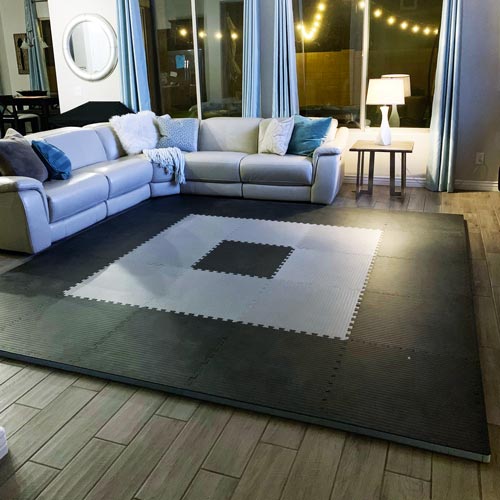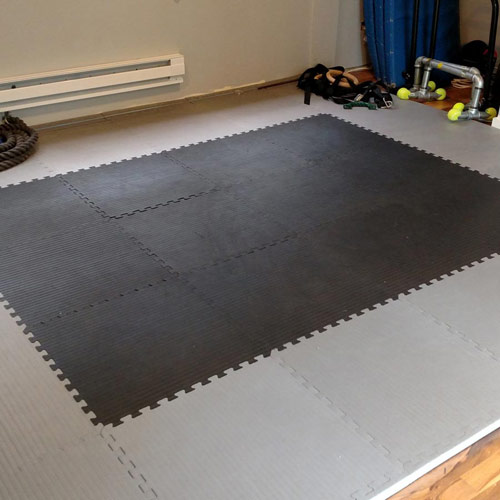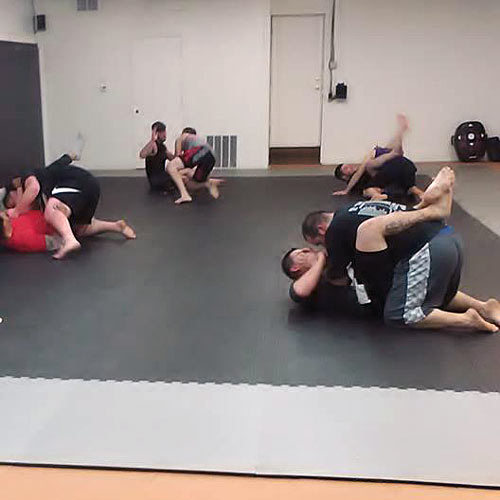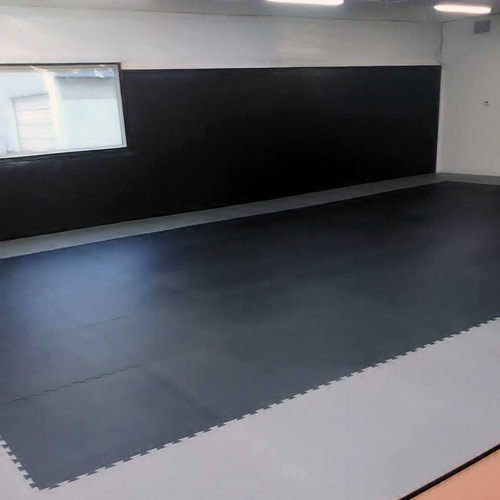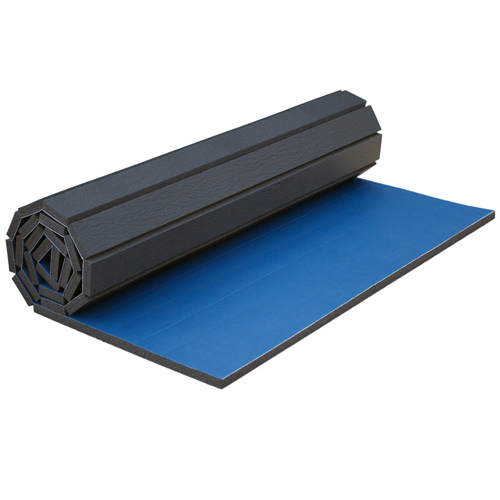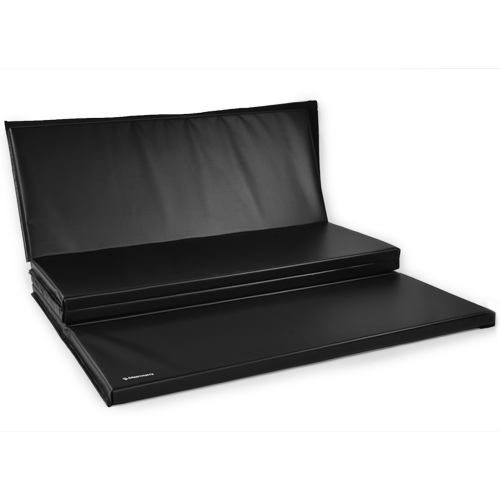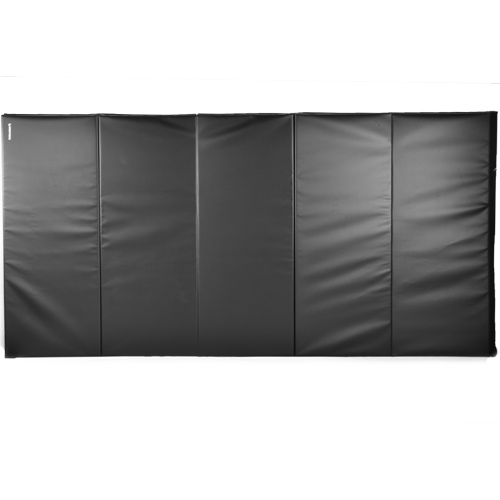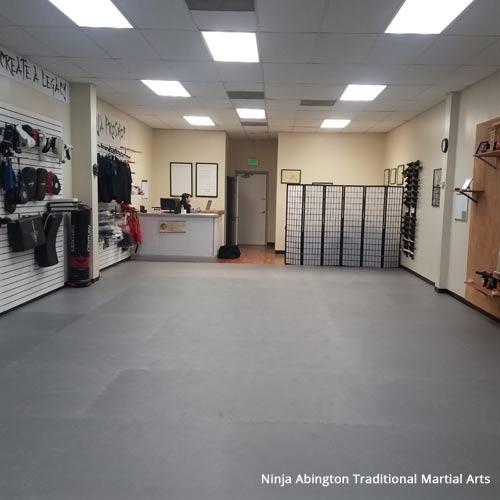 Aikido is a modern martial art that was originally created to teach its practitioners to defend themselves without causing injury to their attackers. It is not an art that focuses on kicking or punching, but rather, the practitioner uses their own energy and momentum to gain control of their opponent or throw them in the opposite direction. The moves resemble practices of jujitsu and judo with throws that turn an attacker's strength on himself or herself. 
Aikido mats are a key element in training, as a traditional floor will not provide the kind of protection necessary when practicing ukemi and other techniques. Greatmats carries the best selection of aikido mats for sale on the market, with options for homes or studios, seminars or tournaments, and those that are suitable for any size space or practice facility. 
Top 6 Best Mats for Aikido
1. Grappling MMA Mats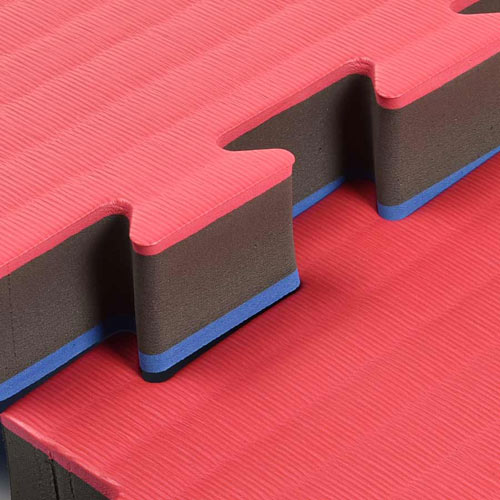 Grappling MMA mats
are 1.5 inches thick and are an ideal aikido mat. The mat surface tatami texture is designed to prevent mat burns and is most suitable for bare feet. Soft shoes can be worn, but they may scuff the mat. These aikido mats are waterproof and reversible. 
Like other martial arts mats with puzzle design, these are very easy to install. They are simply laid on a solid surface, and since they are rated for a 4-foot fall, require no padding or adhesive. 
The pieces lock together strongly and provide safety on many levels. They are easy to clean with a damp mop or vacuum, and they are extremely durable and long-lasting. 
2. Home Grappling MMA Mats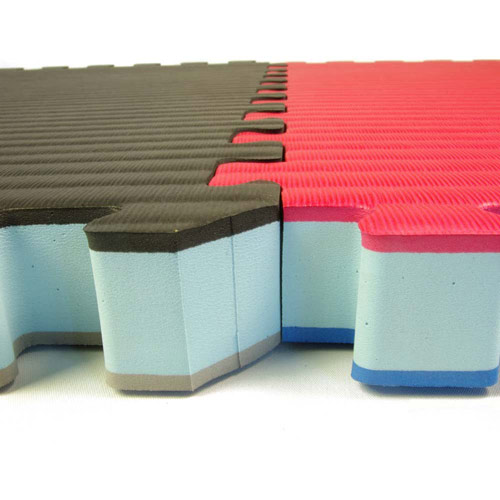 Home MMA BJJ mats
are just like the professional ones previously mentioned, only they come in smaller pieces – allowing for installation or storage in tighter spaces. They otherwise often provide the same thickness, surface, and ease of installation that the professional versions do, but at a lower shipping cost. They just will have more seams in a space the same size using the professional mats.
3. Judo Jiu Jitsu Mats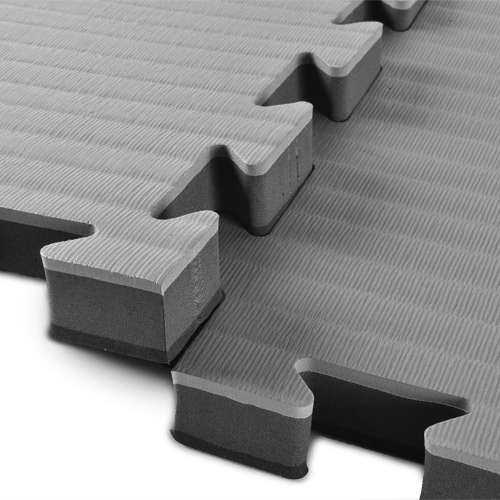 An aikido mat that is suitable for skill development and training is a
Judo jiu jitsu mat
. This mat is 1.25 inches thick and surfaced with a special tatami top to prevent floor burns. An economy version of the pro grappling mats, this aikido training surface also provides for a safe, cushioned surface for students of all ages. The mats do provide for a cushioned fall, but are also appropriately firm – allowing for a strong footing. 
For softer landings in the early stages of training - especially for adults, some do choose to add an additional layer of foam under the floor - or a landing mat on top. 
The closed cell foam prevents water absorption. Like other puzzle mats, these are extremely durable and easy to clean with a damp mop or vacuum.
4. Roll Out Wrestling Mats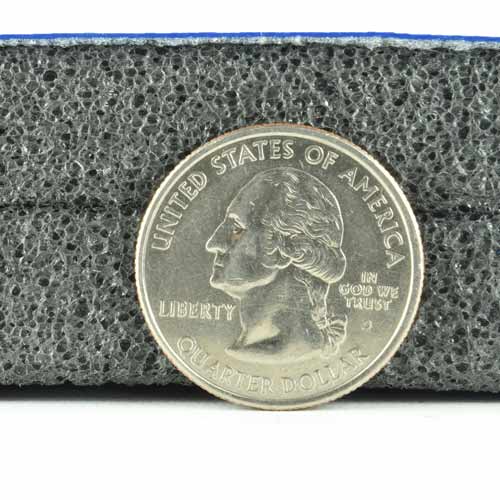 If you want an aikido mat that you can quickly and easily roll out when needed, the
Roll Out Mat
is the one for you. Not only can you carry this with you easily, but it will resist curling or rolling back once you roll it out flat! 
These high quality mats are made of durable, professional quality PE foam material and feature a vinyl top in a smooth surface. They work with a variety of shoes, and are highly durable for a variety of martial arts and aerobic exercises. These mats are 5x10 foot in size and available in numerous colors, and they are designed to last for years of training. The quality control standards on these mats are among the industry's highest, and the mats feature a 1 year warranty against manufacturer and material defects. Easily clean this aikido mat with common household floor cleaners and a damp mop.
Larger versions are available for professional dojos.
5. Folding Gym Mats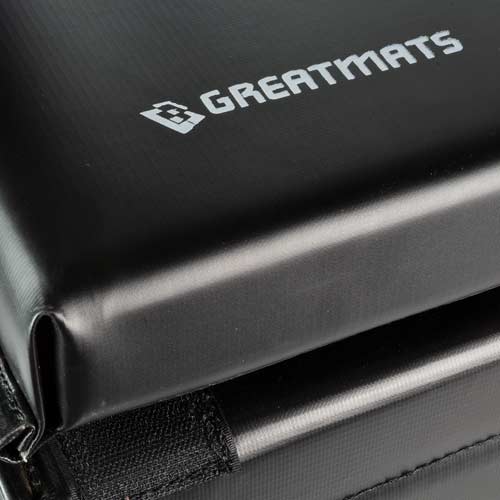 If you are looking for an aikido mat that will provide an area of extra cushion and support, consider the
5x10 Folding Gym Mats
. These 2-inch thick mats feature school quality manufacturing and feature a hook and loop connector on each of the 4 sides. With double stitched seams and a durable 18 oz. vinyl cover, these are among some of the most durable folding gym mats. They are lead free and made of XPE high rebond foam. This 5x10 mat is a great size, providing 50 square feet of coverage area for many usage options. 
The mats are easy to move around, and you can use them in a multitude of types of exercise beyond aikido, such as wrestling, tumbling, dojo, floor exercises and more. 
They can be used on top of other mats for throw and fall training or used by themselves. You can even connect multiple folding panel mats together to create a complete padded flooring system.
6. Crash Mats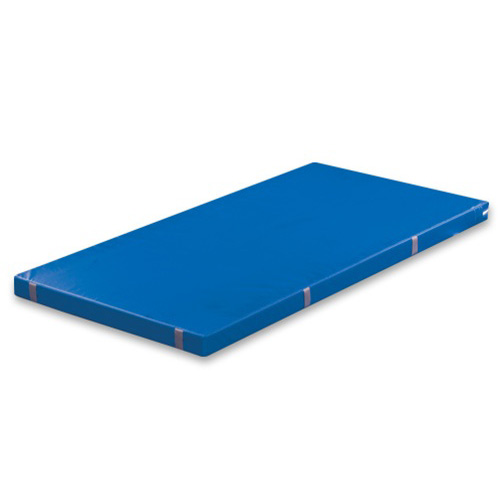 For the softest landing while training for falls and throwing, be sure to check out Greatmats
martial arts crash mats
. These mats provide 4 inches of cushion for safety during throws. 
Greatmats has it all!
Whether one of the aikido mats mentioned is the ideal solution for your space, or, if you'd like to explore other options that Greatmats offers, rest assured, there is a mat system or flooring option that will work perfectly in your facility. Feel free to reach out to the customer service team if you need suggestions, samples, or assistance in selecting the right mats. No matter which option you choose, you can be confident in the fact that you will be getting the best service and quality when you purchase from Greatmats.