Are EVA Interlocking Soft Foam Floor Mats Good For Exercising?
By Lisa Hobbie Created: February, 2022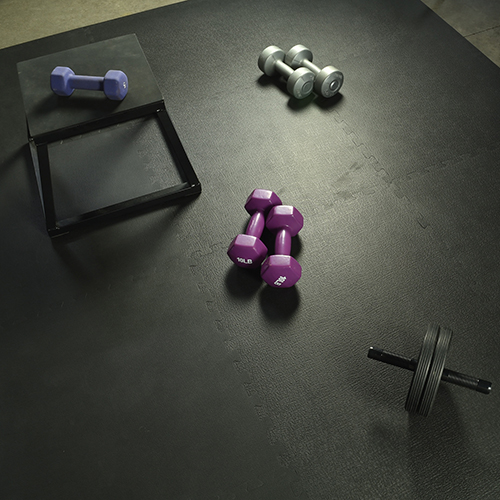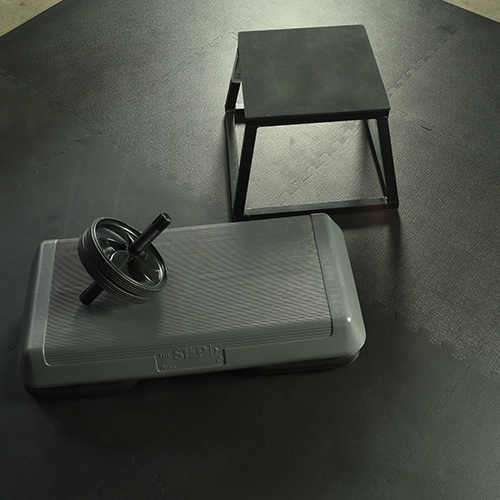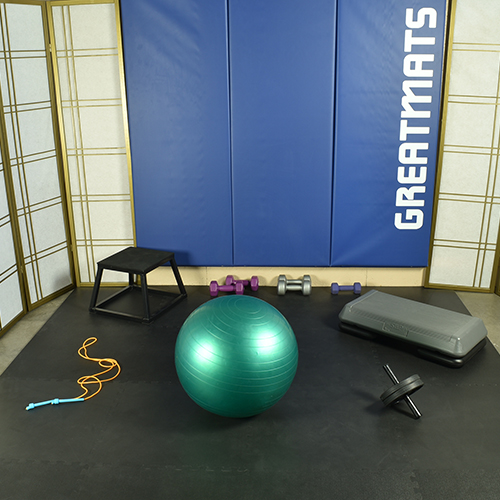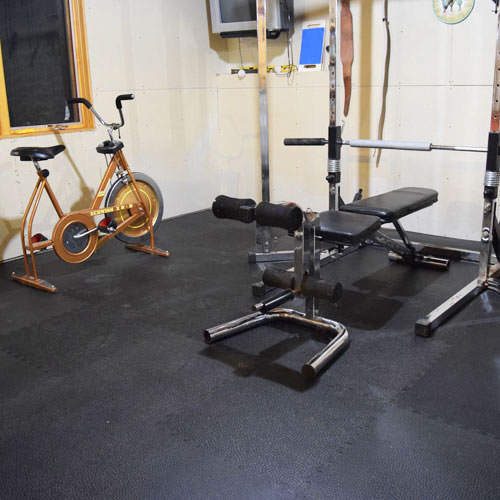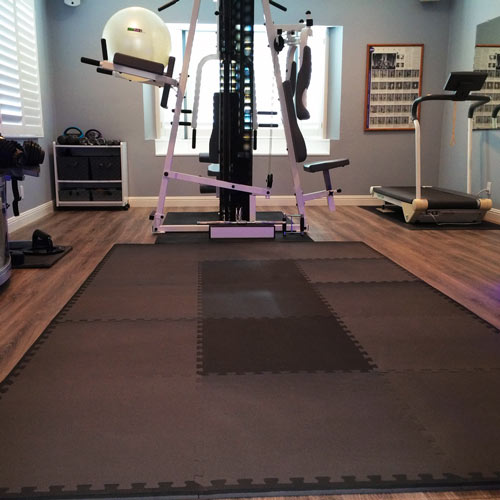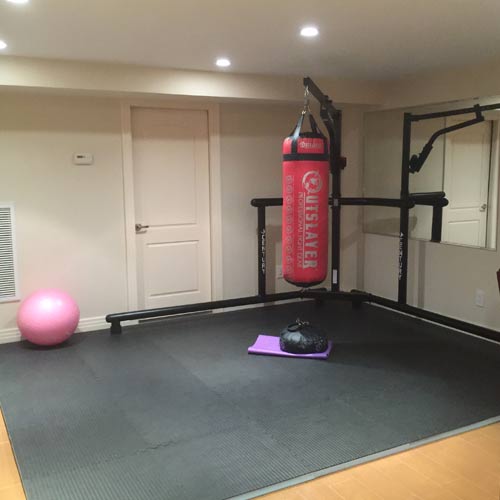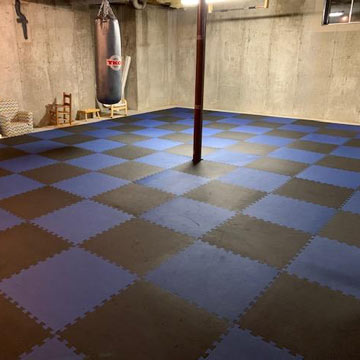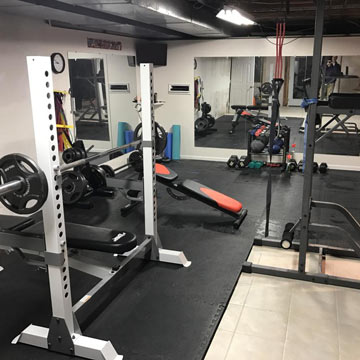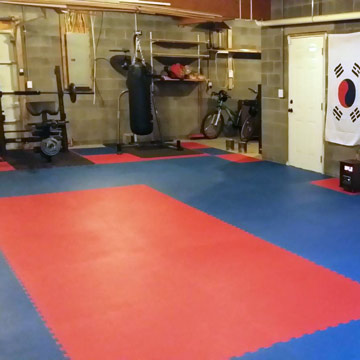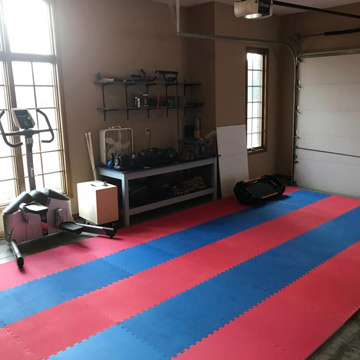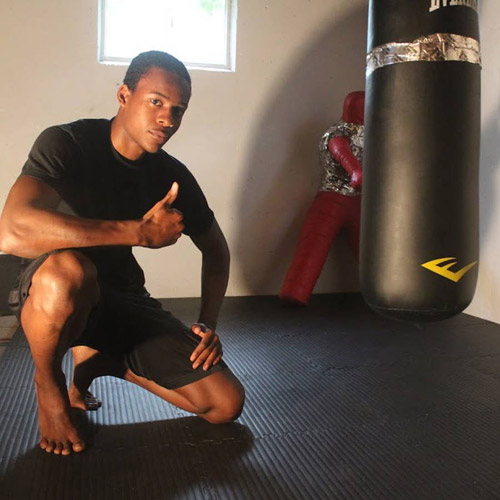 EVA interlocking soft foam floor mats are used when exercising, as they offer a durable yet gentle surface that offers cushion and helps alleviate injury and pain.
Greatmats offers top notch EVA interlocking soft foam floor mats of different sizes and styles - all of which go together like pieces of a puzzle do.
5 Popular EVA Foam Mats for use with Exercise, Fitness, and Workout Programs
These EVA tiles offer padding and comfort in a home gym atmosphere. They are lightweight, easy to install, portable, and versatile. They are also easy to clean and maintain, and they are designed to last. Individually, they also deliver features and benefits that make them popular best sellers.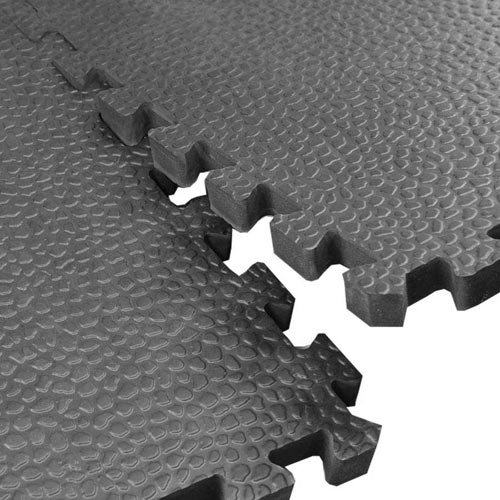 Gym Floor Workout Fitness Tile Pebble is a high density, durable flooring solution that is affordable and perfect for home gyms and weight rooms.
These EVA interlocking soft foam floor mats are lead and latex free, waterproof, and designed to withstand the use and abuse of mid-to-light weights and fitness equipment. They can be installed wall-to-wall or as an island installation to go under exercise machines or weights, and they can help with insulating against cold, hard concrete.
Each tile measures 2x2 feet, creating almost 4 square feet of coverage area per tile, and their puzzle-style edges easily interlock to simplify installation and hold the tiles tightly in place, even when under stress and extreme weight.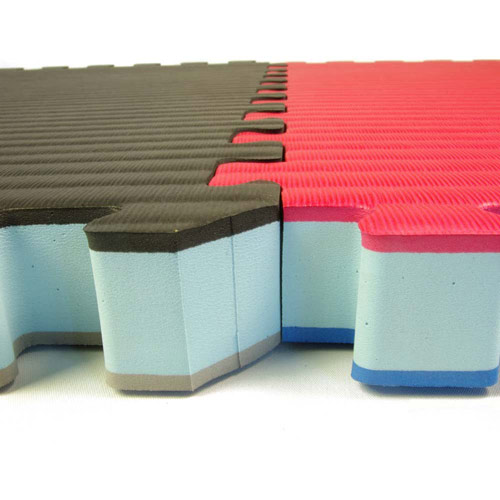 Home BJJ Mats are waterproof, reversible, durable, and long lasting. They are over 1 inch thick and have a tatami surface texture that's designed to prevent mat burns and it is most suitable for bare feet.
The mats are also 2x2 feet and easy to install by laying them on a solid surface and piecing them together. They are rated for a 4-foot fall, making them a great choice for various workouts, as well as BJJ, MMA, Jiu Jitsu, wrestling and grappling.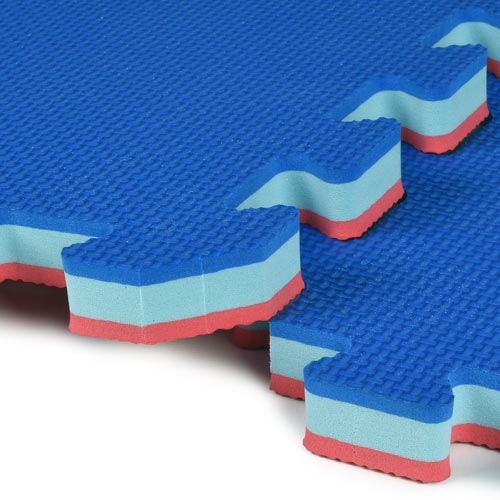 The Home Sport and Play Mat is a super versatile, EVA foam puzzle mat that is waterproof and stain resistant. It provides anti-fatigue properties, shock absorption, and a firmness that allows for quick cardio and aerobic movements. They are reversible with a scuff resistant surface on both sides.
These EVA interlocking soft foam floor mats are really easy to piece together like a puzzle, and when they need to be cleaned, they can be vacuumed and damp mopped.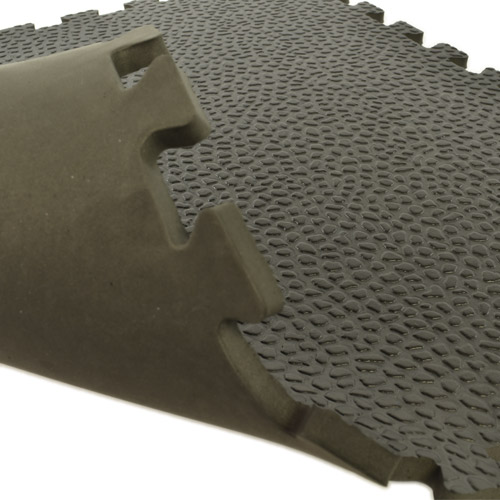 Home Gym Flooring Tile Pebble is another product made of super high density EVA foam material. The tiles are 10mm tiles thick, durable enough for use under heavy stationary exercise equipment, latex and lead free, and they have a durable, surface top texture in a pebble design. They also offer plenty of "give" for fatigue relief and bodyweight or floor exercises.
This product has an interlocking design that provides for an easy DIY installation. The mats are very lightweight and portable, and it comes with 2 borders per tile. The flooring is non-absorbent, so it will not soak up sweat or water bottle spills, or sweat odors.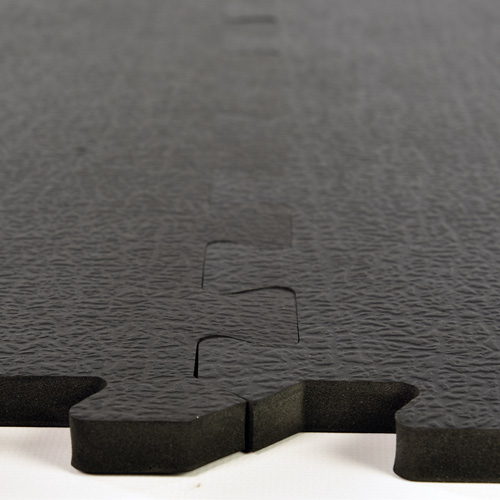 Sport Plus Designer Foam Tile is one of the most versatile EVA interlocking soft foam floor mats. It is a unique product that can be used as a subfloor or a stand alone product. This foam tile system features an interlocking puzzle installation, is lightweight and portable, lead free, latex free, waterproof, non absorbent, and easy to clean.
When used as a workout matting system, it provides a footing that will protect fitness enthusiasts from injuries and discomfort that a hard surface will present. Cardio and aerobic participants will be able to work out longer with less fatigue or chance of injury. With each mat being 2x2 feet in size, it's easy to create a space just the right size for your needs.
You can also put them down under vinyl dance flooring rolls for fatigue relief over hard subsurfaces.
Greatmats - Your One Top Shop For EVA Foam Exercise Mats
Depending on the space you're working with, your budget, and other factors such as portability and other fitness activities you're seeking to accommodate, the mat system you choose may combine one or more of the options listed.
Greatmats has helped numerous fitness fanatics select the flooring system that is right for them, from permanent flooring options to portable, versatile options like foam mats. If you would like more information about any of the featured products, just reach out to the team at Greatmats. They can answer questions, send you samples, help place an order, and tell you about other products, as well.
Allow Greatmats to help you determine the right mat for you. If your priorities are quality flooring combined with the safety of those exercising, Greatmats has what you're looking for.