Why You Should Not Buy 4x6 Ft x 3/4 Inch Rubber Mats for Home Gym
By Kyle Schurman Created: January, 2021 - Modified: January, 2021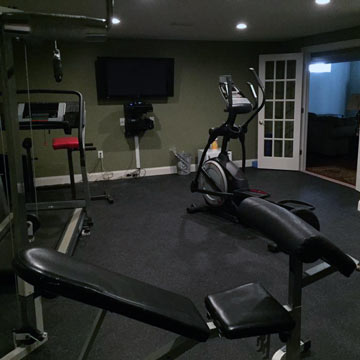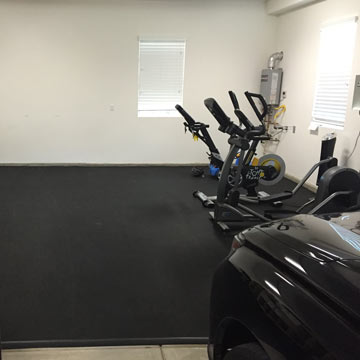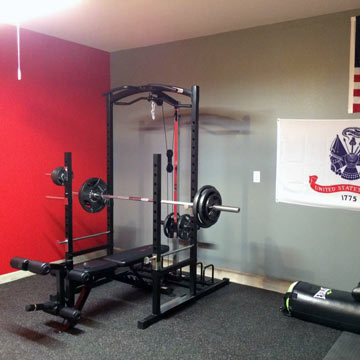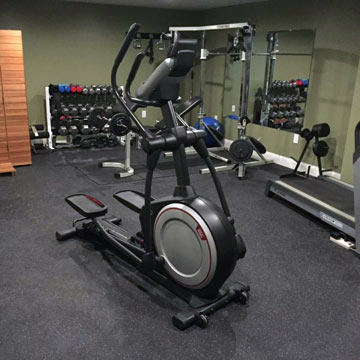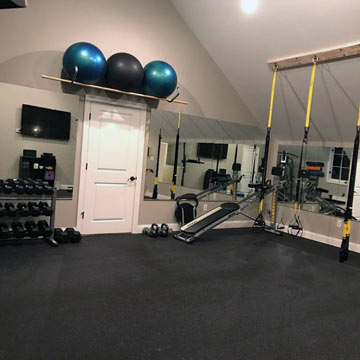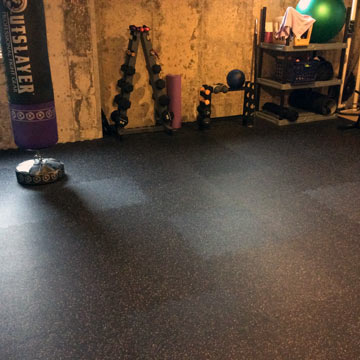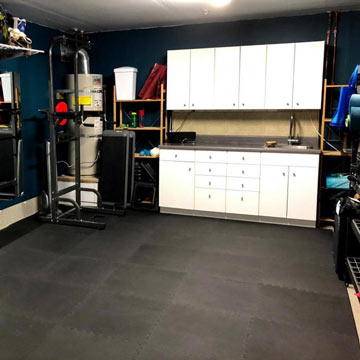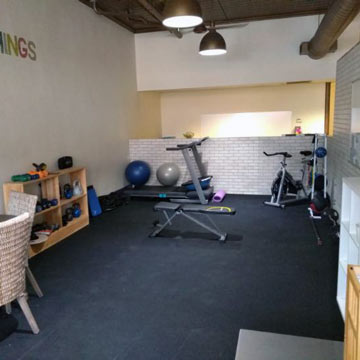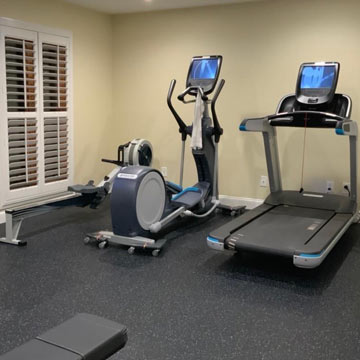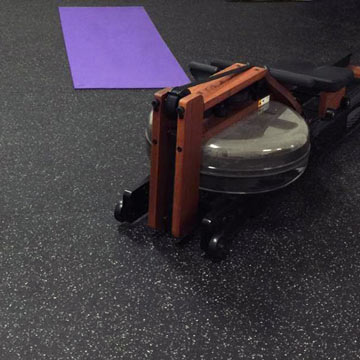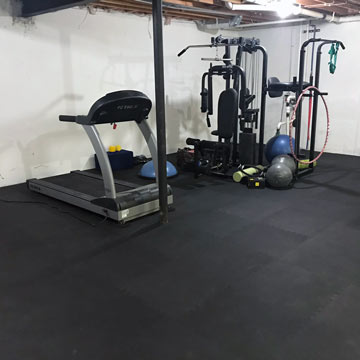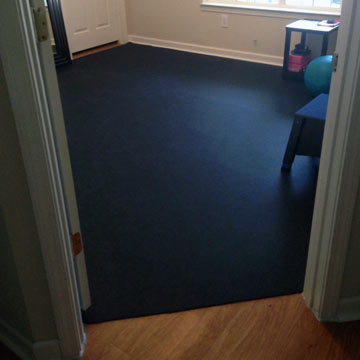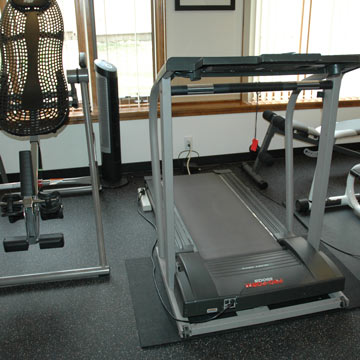 Although 4x6 rubber mats with 3/4 inches of thickness have quite a few advantages in the right use case, these are not always the best choice, especially for a home gym workout space.
Some of the biggest reasons to go with a 3/8 inch thick mat instead include:
3/8 inch mats are a nice cost saving alternative

3/8 mats can protect the subfloor from dropped weight up to 150 pounds, which is plenty for many use cases at home

With rubber bumper plates often in use now in CrossFit workouts, 3/8 mats are more than adequate for subfloor protection

3/8 matting has multiple configurations available, including rolls or interlocked tiles

4x6 rubber mats often don't have true waterjet cut straight edges for tight side-by-side layouts

3/8 mats are easier to cut to fit a special size

4x6 horse stall mats can have a significant rubbery odor when used in a basement; there are low odor options for rubber flooring designed specifically for gym use.

Shipping costs for 4x6 rubber mats often necessitate large minimum orders and freight delivery
The thinner designs are easier to manipulate into place than the 4x6 rubber mats with 3/4 inches of thickness as well. The piece of thicker matting can weigh around 100 pounds, making it difficult for one person to do the installation alone. The 3/8 inch pad for sale would have about half as much weight at 4 by 6 feet.
What Are Some Uses for 3/8 Inch Rolls of Rubber?
Commercial gymnasiums appreciate the value and large coverage area they receive with a roll of 3/8 inch rubber versus 4x6 rubber mats. Home workout spaces also can make use of these rolls for a variety of reasons, including:
Sound dampening

Subtle insulation against cold concrete

Subfloor protection against heavy objects
Rolls of rubber allow for versatility during installation, as installers can place them directly over concrete, ceramic, and other hard and flat surfaces. For a temporary install, adhere the roll using double sided floor tape. Use glue for a permanent install.
As another difference from 4x6 rubber mats, these rolls have a base black color with color flecks embedded. The 4x6 rubber stall mats only appear in black.
The
3/8 Inch Regrind Confetti Rubber Flooring Roll
contains a 10% color concentration, featuring multiple flecks of colors in a single roll.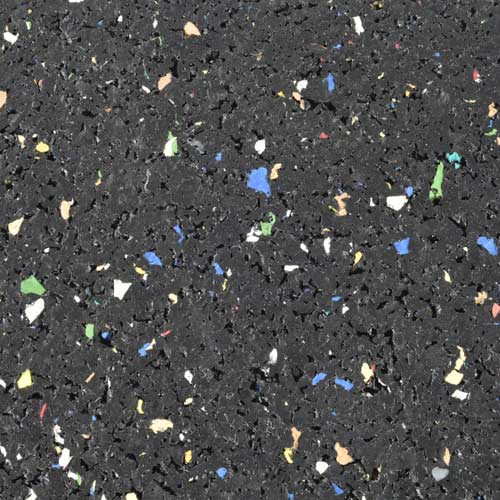 For those who prefer a single color in the flecks in the roll, select among more than a dozen color options with the
3/8 Inch Color Geneva Rubber Flooring Roll
. The selected color fleck appears in a 10% concentration against the black background.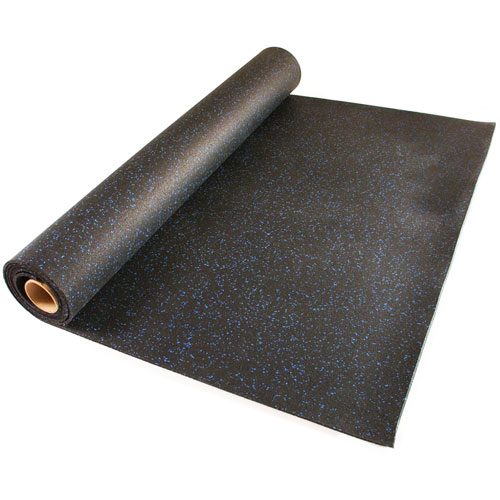 There's also an all-black option with the
3/8 Inch Black Geneva Rubber Flooring Roll
. It measures 4 feet in width, and customers can select a custom cut length of between 25 and 100 feet.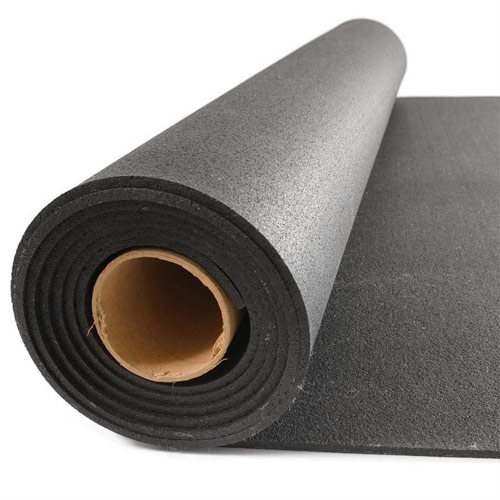 Understand that this type of rolled rubber isn't designed for anti-fatigue relief, as it has an extremely firm consistency. Each of these rolls consists of recycled rubber to create an environmentally friendly product.
Are Interlocking 3/8 Inch Rubber Tiles Good for Home Gyms?
For those who want to cover a smaller space, such as for a home gymnasium in a spare bedroom, rolls may not be the best choice. It may be difficult to maneuver the roll into a confined space like a bedroom. Instead, consider a 3/8 inch thickness interlocking tile. These tiles offer between 3.5 and 15 square feet per tile, which means setting up a precise coverage space takes very little time.
For the easiest tiles to carry and maneuver into place at 8 pounds each, consider the
Rubber Tile Diamond 2x2 Foot
product. The top layer of this rubberized tile has a slight diamond pattern that provides just the right level of grip for those working out on it.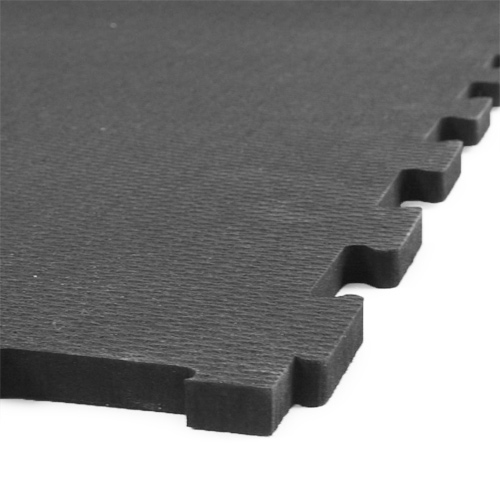 At 18.5 pounds each, the
Geneva Rubber Tile 3x3 Foot
product still works for a DIY install, although the process goes a little faster with more than one person involved. Manufacturers use block rubber to precisely cut each of these tiles, which ensures they will not curl at the edges.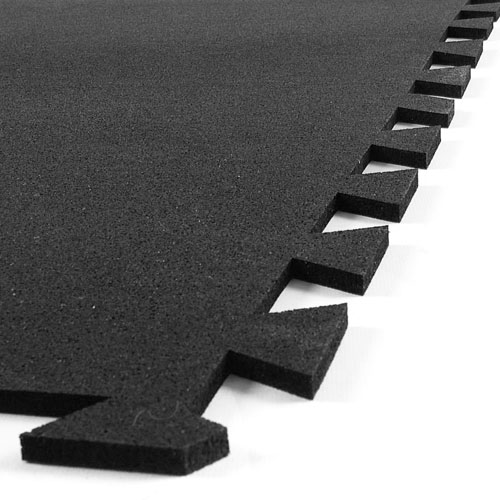 At 4 by 4 feet, the
Rubberlock Rubber Tile 4x4 Foot
product has the largest coverage area among 3/8 inch rubber interlocking tiles. Each tile weighs 40 pounds, which means a two-person install team simplifies things. The top has a diamond tread to provide a slight texture for slip prevention.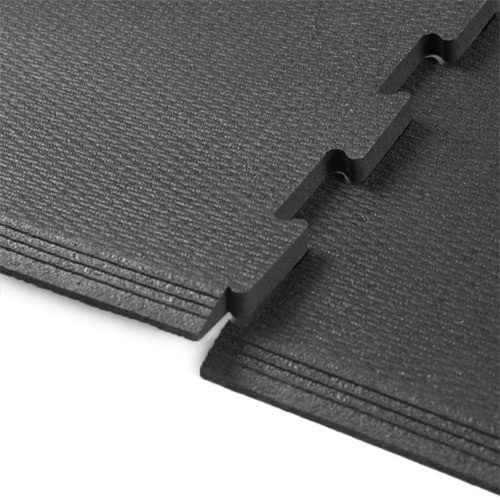 These 3/8 inch interlocking units all are smaller than 4x6 rubber mats, which simplifies the process of laying them out inside a room for weightlifting or other athletic workouts.
Additionally, because the precisely cut interlocking edges fit tightly, installers do not need adhesive to put them together. Quickly lay out the interlocking rubber floor for the workout and disassemble the tiles afterward to return to the original subfloor.