Why Are Green Outdoor Floor Tiles So Popular?
By Paige Cerulli Created: April, 2022 - Modified: August, 2023
When choosing your outdoor flooring product, you'll need to look for a product that has the durability, feel, performance, and installation method that you want. You'll also need to think about what color product you want to install. Green outdoor floor tiles are a popular choice.
Why Are Green Outdoor Floor Tiles So Popular?
Green outdoor floor tiles are a popular choice for multiple reasons. The first is that, with so many shades of green available, you can purchase a product that resembles grass for a natural addition to a space.
That grass-like look is logical for some spaces, like patios. For other spaces, like sports courts, green is a traditional color that you would expect to see.
Green is also a neutral color that makes for plenty of decorating options. You can easily coordinate green tiles with the colors of your house, shed, and other buildings.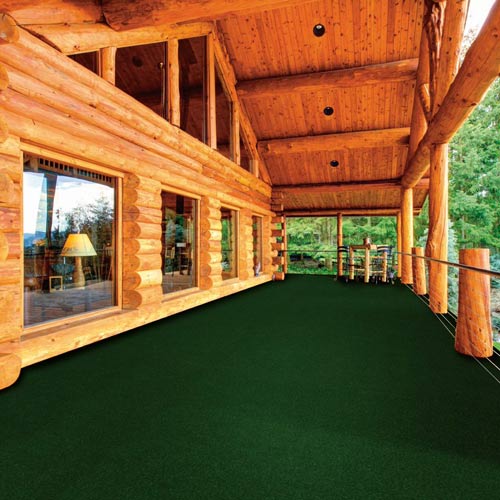 Some buyers choose green outdoor floor tiles because they are trying to create a certain aesthetic. Green tiles fit in well with a tropical theme and they can transform a space so that it's vibrant or subdued.
The Best Green Outdoor Floor Tiles for Sale
Greatmats carries a wide assortment of quality green outdoor floor tiles for your project.
Grizzly Grass Carpet Tile
The Grizzly Grass Carpet Tile is a highly durable turf that's suitable for commercial and residential use. The turf is made with recycled fibers, so it's an eco-friendly flooring that you can feel good about choosing.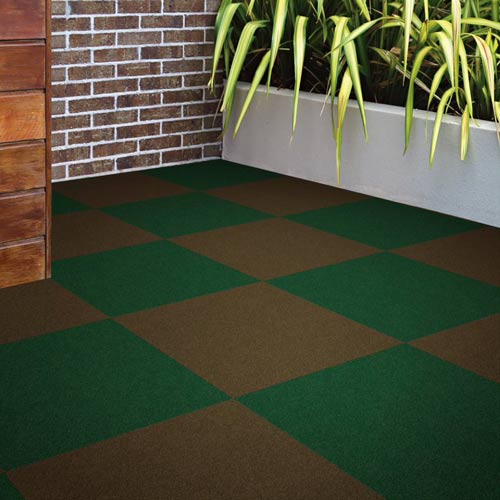 Available in four color options, these tiles feature realistic, natural shades. The fibers won't fray or unravel, and the turf resists stains, soils, and fading, maximizing your flooring investment.
The tiles feature a peel-and-stick adhesive that makes for an easy installation. You can also cut them to fit your deck, balcony, or other area.
Sterling Playground Tile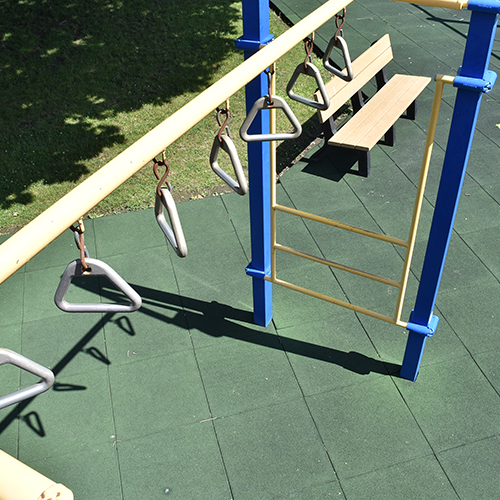 The Sterling Playground Tile is a highly durable tile made of recycled rubber content. The tile features a non-slip surface and is UV stable, suitable for use in playgrounds and rock wall climbing areas.
The tile features a six-foot ASTM fall height rating to help keep kids safe. It's made in Canada and is backed by a limited lifetime warranty.
Sterling Athletic Rubber Tile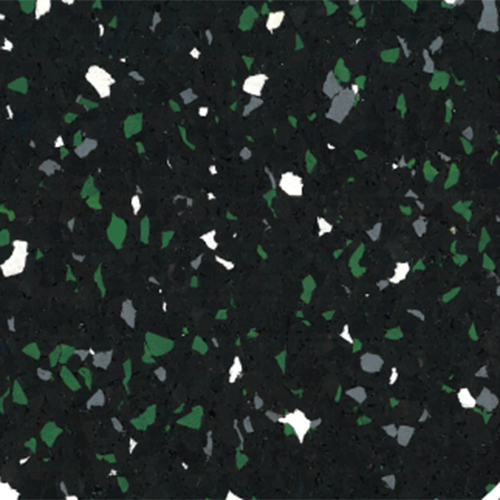 The Sterling Athletic Rubber Tile is a high-end professional-quality tile designed for use in gyms, weight rooms, and professional sports facilities. It can withstand heavy-weight drops and is also suitable for use on decks and patios.
The tiles help to reduce sound transfer for a more enjoyable environment. They feature hidden interlocking edges that make for a clean, finished look once the tiles are installed.
Tight seams mean you can easily clean the tile surface, and the tiles are backed by a limited lifetime manufacturer warranty.
RageTurf UltraTile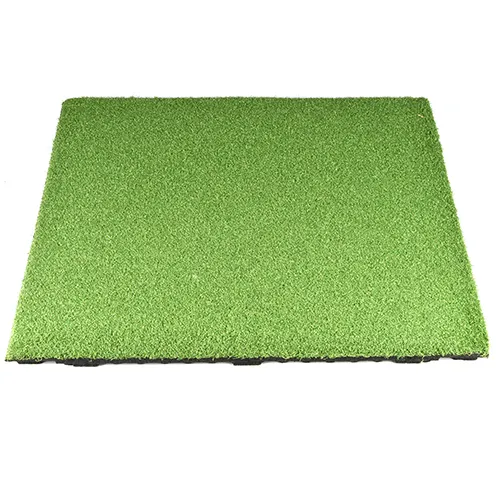 The RageTurf UltraTile is suitable for use as an indoor or outdoor gym turf. It features a realistic look and is slip resistant for athlete safety.
The turf is made of polyethylene, which is bonded to a rubber backing layer for shock absorption and cushion. You can easily install and maintain the turf by mopping it and brushing it with a synthetic bristle brush.
StayLock Tile Perforated Colors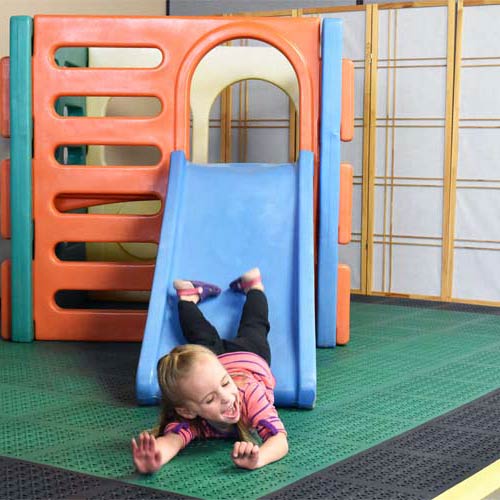 The StayLock Tile Perforated Colors tile is a perforated tile made of PVC. You can install this tile on decks, rooftops, pool surrounds, outdoor play spaces, and more.
The tiles have a 20-inch ASTM fall height rating to create a safe space. They're waterproof and have a non-slip surface to help prevent falls.
These tiles are made in the USA and feature an active locking connector system that prevents them from separating while in use. You can also remove and relocate the tiles in the future as needed.
Ergo Matta Perforated Outdoor Tile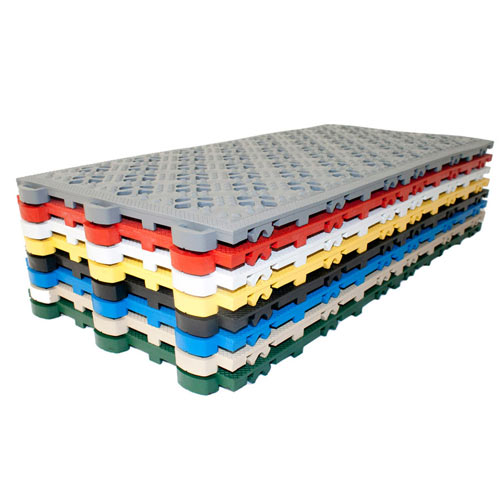 The Ergo Matta Perforated Outdoor Tile is designed for use in preschools and playgrounds. This kids outdoor floor tile has a 20-inch ASTM fall height rating for safety.
Available in brilliant colors, this mat is made from recycled materials and its perforations quickly drain away water. The tiles interlock for a fast and easy assembly, and border ramps are available for a smooth transition onto and off of the tiles.
Made of PVC, the tiles can be easily cleaned by hosing them down and scrubbing them with a non-metal scrub brush.
Outdoor Court Tile XT3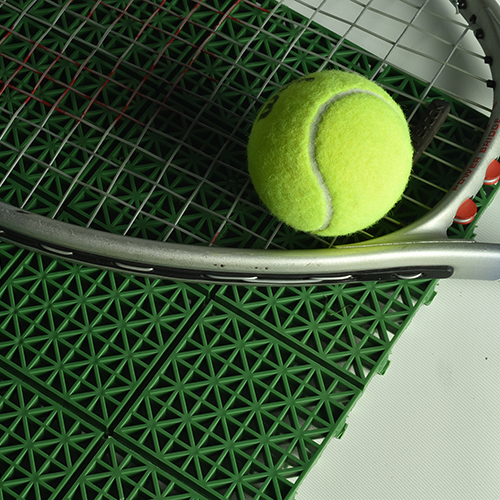 The Outdoor Court Tile XT3 is suitable for use in outdoor basketball and volleyball courts, pool areas, patios, and entrance ways. The tiles are made of polypropylene plastic for durability.
They're resistant to fungus and mildew. They're also tremendously strong and feature a 16,000-pound-per-square-foot static load rating.
The tiles also feature a unique leaf spring flex joint connection system that lets them conform to slight variations in the base while creating lateral give to help reduce leg stress for athletes. The system also helps to control thermal expansion, allowing the tiles to shift as they expand and contract without buckling.