Which Outdoor Patio Interlocking Tiles Can I Use Under A Grill?
By Lisa Hobbie Created: September, 2021 - Modified: October, 2022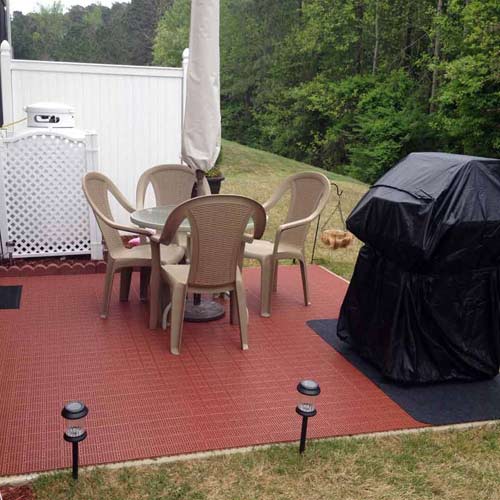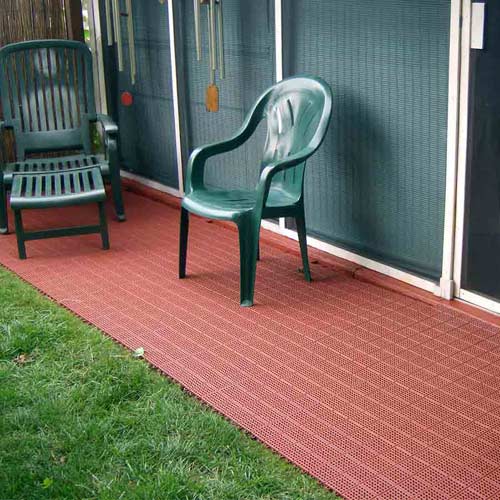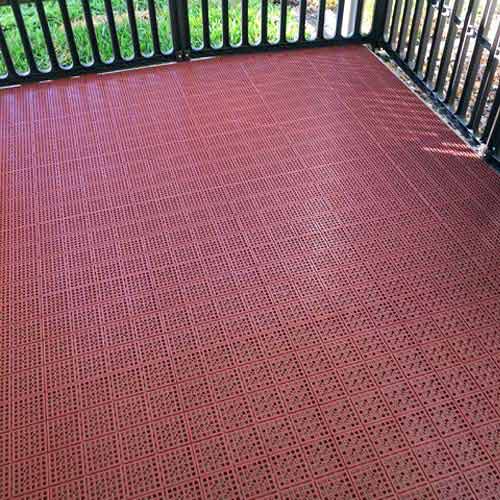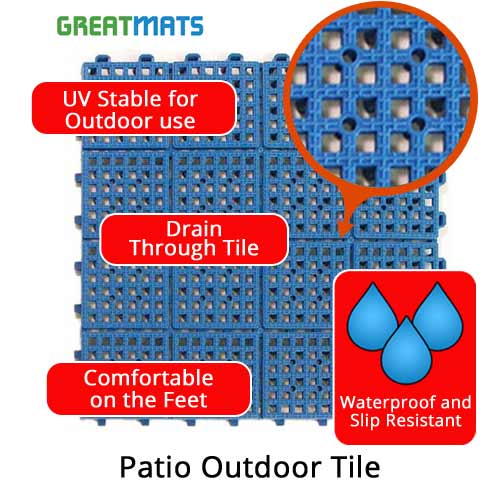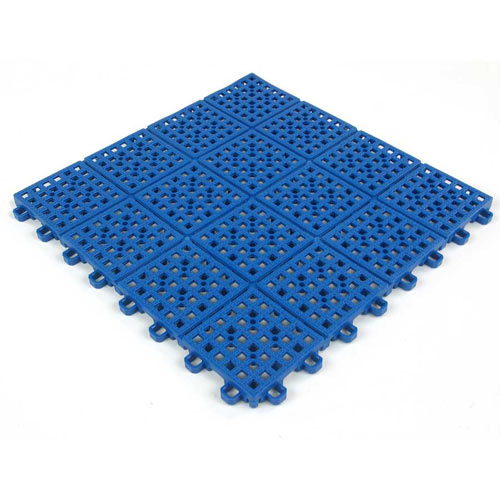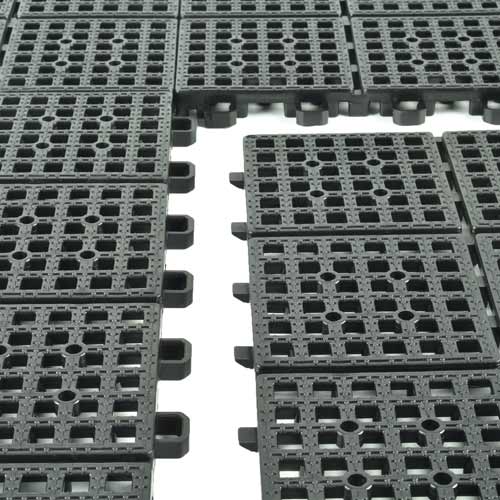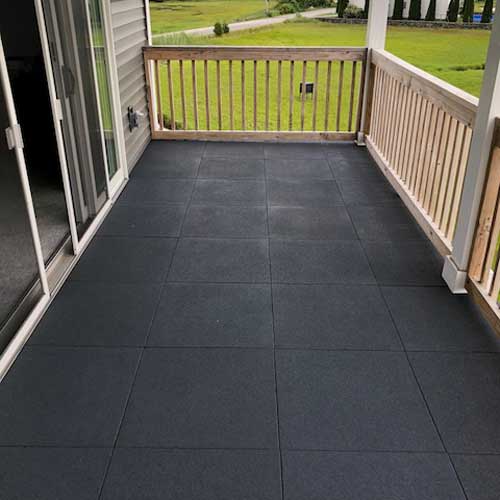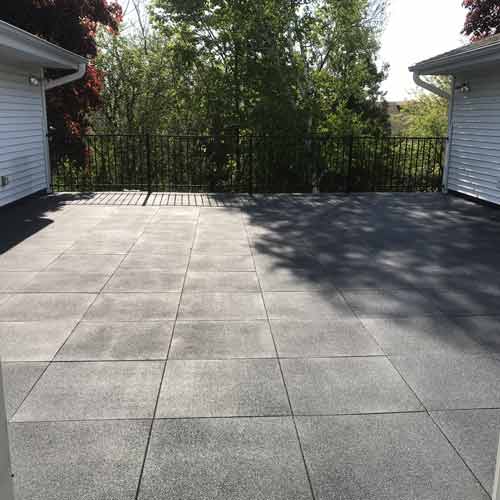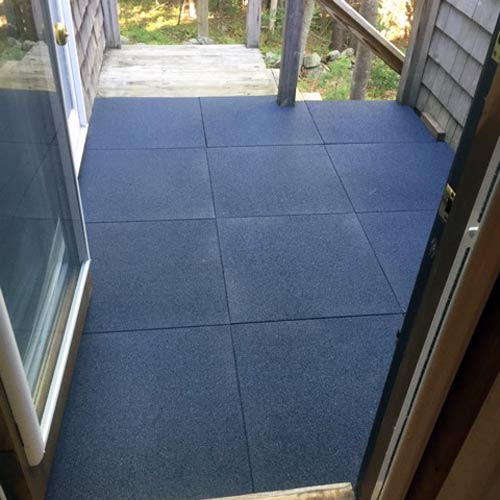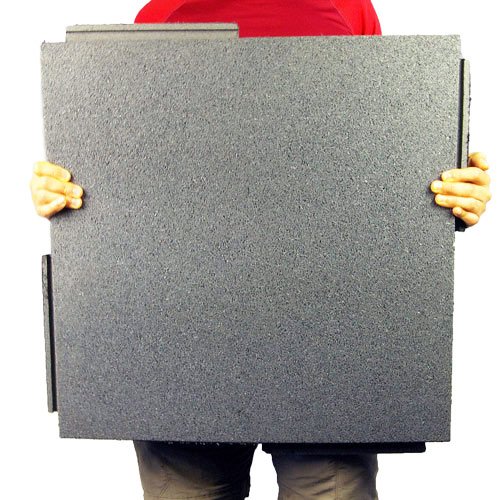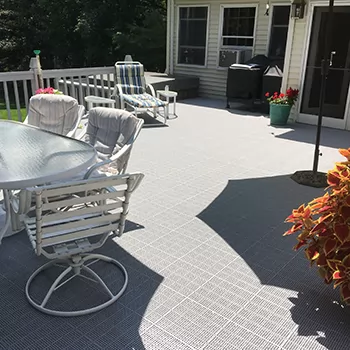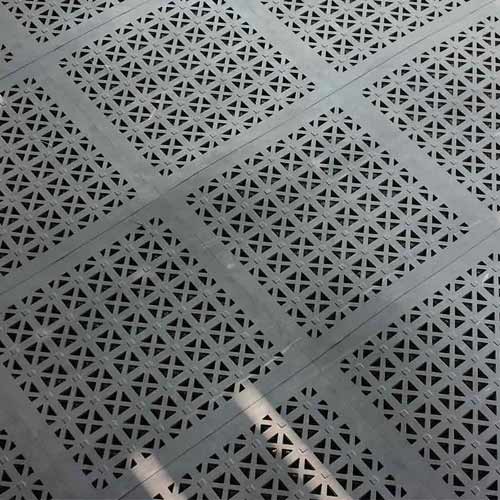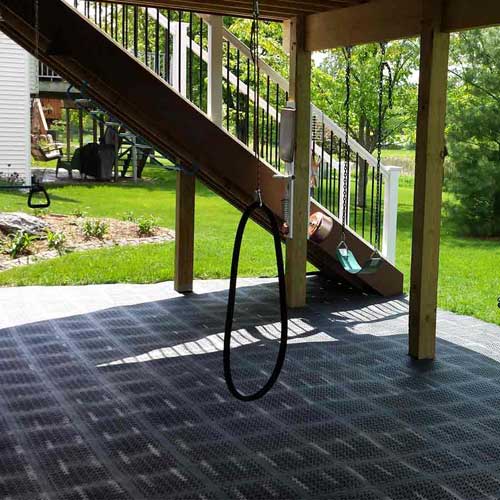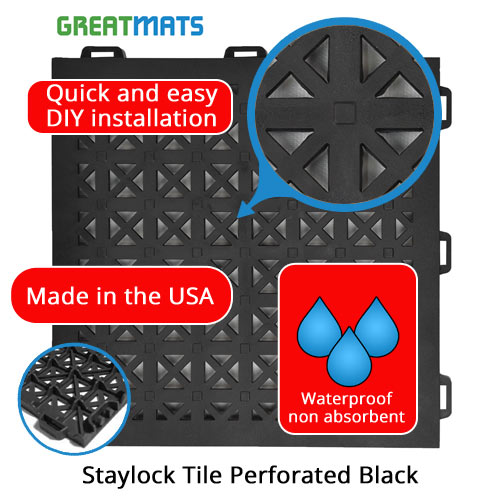 If you're shopping for
interlocking outdoor patio tiles
to go under a grill, Greatmats is your one stop shop with many options to choose from.
When considering your options, you'll want to select a product that can endure the weight of a grill, be stain resistant, and clean up easily. You'll also want the floor to provide some grip and slip resistance with the ability to deliver the look of a deck or level patio.
Of the many options from which you could choose, the following 3 are among the best:
These interlocking outdoor patio tiles and pavers are durable, versatile, and attractive. They would look great and perform well under a grill. They can stand alone, or, they can accommodate a stylish 12x12 outdoor rug to really create a stunning look. They will outperform and outlast wood and other cheap paver options.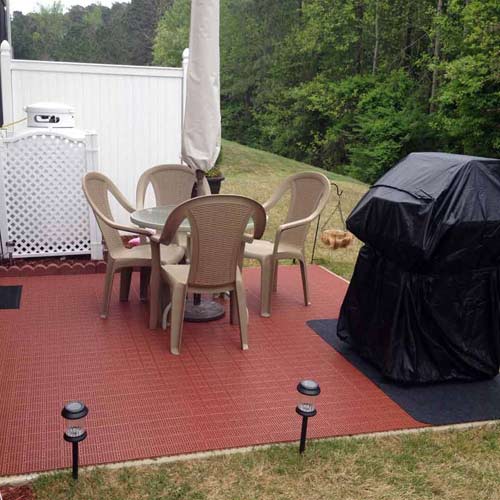 Patio Outdoor Tile offer a non-slip surface texture that is comfortable on the feet. Because of their design, liquid drains right through them, eliminating the issue of deep puddles during inclement weather - allowing you to be able to grill year round!
These tiles are made of flexible PVC material and can easily be installed over concrete, wood, brick, or other compacted surfaces. They have tab 'n loop connectors, so once assembled, they will not unintentionally pull apart. The resulting surface is a safe wet area that looks and feels great. The tiles will not absorb water. They are available in terra cotta, dark blue, and gray.
This option will cost about $4.40 per tile, which offers just under a square foot of coverage. It also carries with it a one year warranty.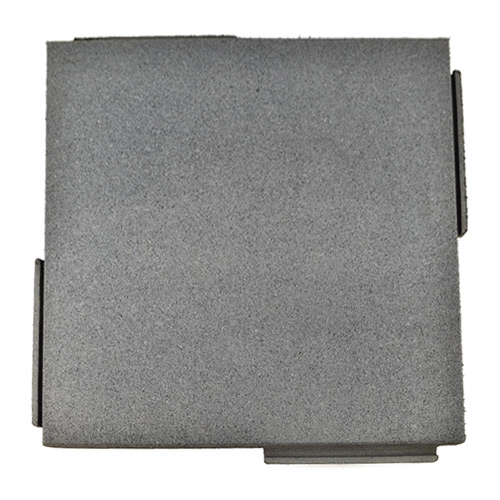 Sterling Roof Top Tile 2 Inch Gray is an extremely durable product with a Shore A 60 hardness level. It's a commercial grade product that has a smooth, flat finish, and it combines high performance and aesthetic appeal.
Although this is a roof top tile product, it is one that will serve your grilling space well. These interlocking outdoor patio tiles feature border edging and promote water drainage under the tiles, making this product one of the best available anywhere. It's an eco-friendly option that contributes to LEED points, and it is made from recycled rubber buffings or crumb rubber from automotive tires.
This product will cost about $34.00 per tile, which delivers 4 square feet of coverage. It carries with it a limited lifetime warranty.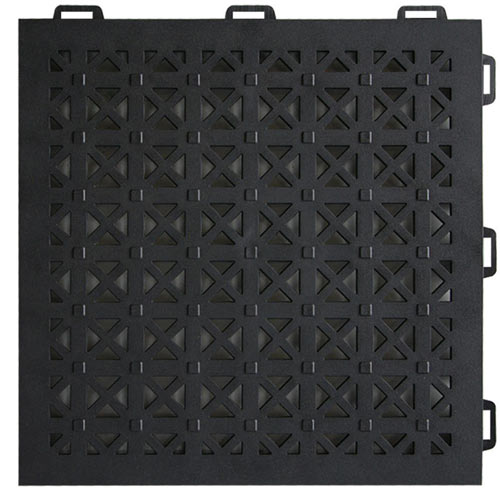 StayLock Tile Perforated Black interlocking outdoor patio tiles offer an excellent alternative to traditional pavers that can endure the weight and abuse from grilling and other patio activities. They are super easy to install over a hard, flat surface or landscaping clothes over dirt. Adhesives and glue are not needed, as this product also features an active locking connector design.
Once assembled, these interlocking outdoor patio tiles float over your existing outdoor surface, like dirt or concrete. The tiles are 12x12 inches and feature a cushioned pedestal base and non-slip surface texture. They also feature a 20 inch fall height rating, so it is a very safe surface on which to grill, gather, play, and relax. Once installed, these tiles will not separate unintentionally.
Each tile will cost about $4.15, which provides a square foot of coverage. It carries with it a 5 year warranty.
Greatmats - For The Best Interlocking Outdoor Patio Tiles
Greatmats offers the best outdoor interlocking patio tiles available anywhere. The three products featured represent a mere snapshot of the options available at Greatmats. They are all easy to install, attractive, durable, versatile, and a breeze to clean and maintain.
Aside from the products highlighted, Greatmats offers a wide variety of other outdoor flooring options that would be suitable for use under a grill. Everything from horse stall mats to other types of decking tiles, to other materials, as well.
Regardless of the product or variety of products you decide to go with, you will enjoy a flooring solution that is versatile, durable, safe, attractive, and affordable with a low replacement cost.
If you would like to discuss the featured products or any other options available, just contact the friendly and knowledgeable customer service team at Greatmats. They can provide you with any information you need, answer questions, send samples, assist with ordering, offer advice, and so much more. They will also work closely with you to determine what the best patio or decking options are for your space.
Regardless of the specific outdoor flooring solution you purchase to go under your grill, you can be confident in the fact that you're getting the best quality, service, pricing, and warranties when it comes from Greatmats.