Where Do I Find Acid Resistant Floor Tiles?
By Kyle Schurman Created: April, 2021 - Modified: September, 2023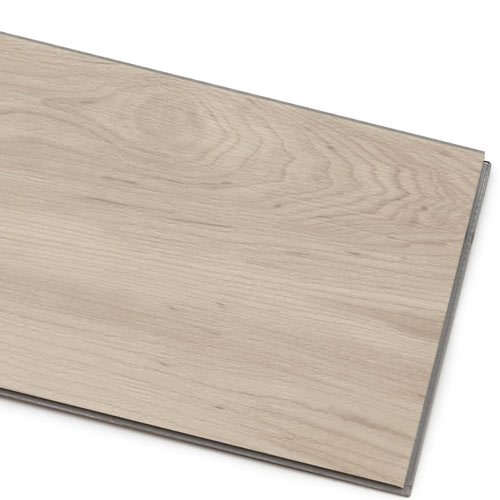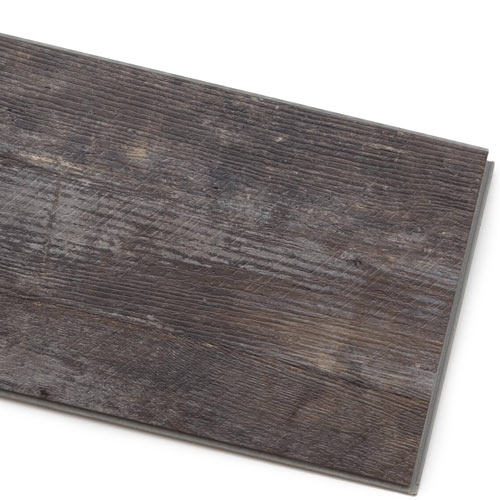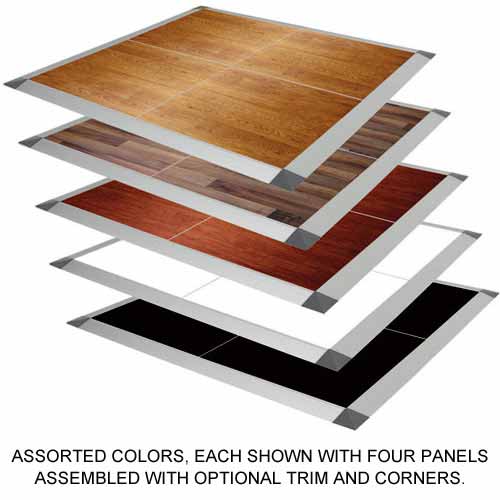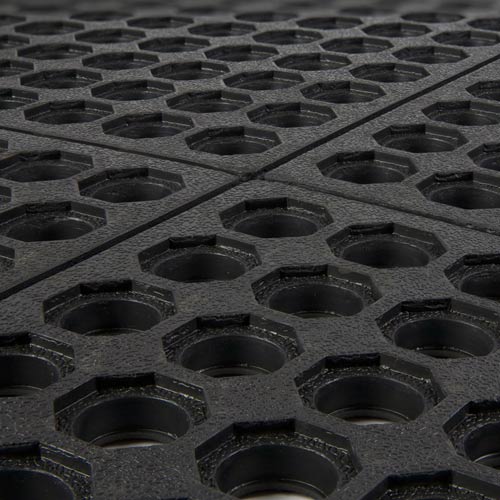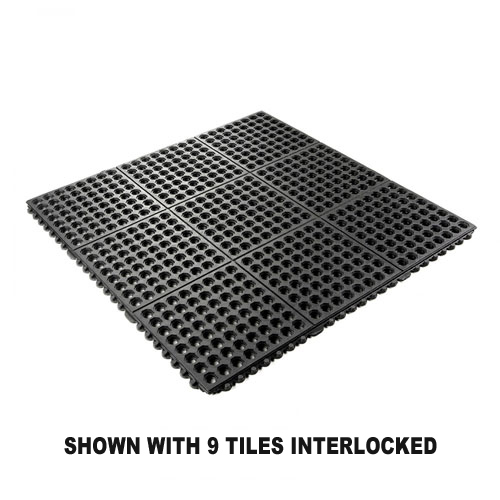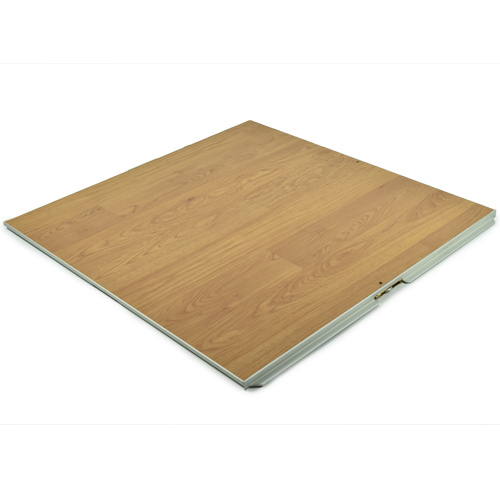 Acid resistant floor tiles provide a safe type of flooring in an industrial setting or in another workplace that makes use of chemicals. Spills of common chemicals and acids can result in significant damage to flooring that doesn't have acid proof resistance built into it.
Some of Greatmats' best options for acid resistant floor tiles and mats include:
Envee Rigid Core LVP Laminate Planks, consisting of vinyl

Portable Dance Floor Wood Grain Cam Lock Tile, consisting of a vinyl top with a plywood base

Portable Dance Floor Solid Color Cam Lock Tile, consisting of a vinyl top with a plywood base

WearWell 24/Seven NBR Perforated 3x3 Ft Mat, consisting of rubber

WearWell 24/Seven CFR Perforated 3x3 Ft Mat, consisting of rubber
Why Are Chemical Resistant Tiles and Mats Important?
Certain chemical compounds can cause flooring materials to wear away prematurely, leading to greater cost for replacements, harming the bottom line of the business. If the floorings in use are resistant to corrosive chemicals, they also will protect the subflooring from damage, which prevents unnecessary cost of replacement in the future.
The best acid resistant floor tiles will be inert, meaning they do not react to chemicals, such as boric and sulfuric acids. The corrosive damage from the chemicals could occur instantly, such as with a highly acetic substance or with hydrochloric acid. Other times, the corrosion may occur slowly over time, eventually ruining the flooring.
Vinyl and some rubber tiles made to be resistant to corrosive, acidic, or caustic chemicals and substances will not absorb other liquids either.
Additionally, these tiles should consist of a single layer that has a dense design. With this type of design, even if the floor has a slight gouge or crack in it, it will retain its resistance to chemicals.
If the acid resistant floor tiles rely on a special coating or multiple layers in the construction, a gouge or tear could negate the ability of the tile to resist damage from the chemicals.
Is Acid Resistant Flooring Available With a Wood Grain Look?
Natural wood floors do not handle acids and other corrosive chemical spills well. Finding acid resistant floor tiles that consist of vinyl with a printed wood grain layer over the top can provide the protection required in an industrial setting to guard against chemical spills, while maintaining the look of wood.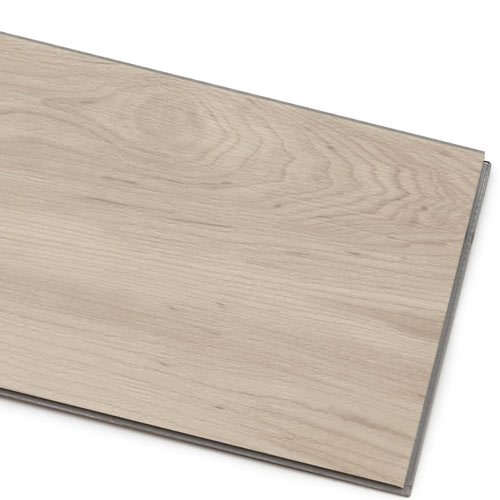 Envee Rigid Core LVP Laminate Planks are a luxury vinyl plank (LVP) product that features a fast and easy drop lock installation method. Just use the tongue and groove edges on the vinyl plank to pop the tiles together for a quick and easy installation without the need to use adhesives.
Envee Rigid Core Planks have a low price per square foot compared to other tiles that resist acids and harsh chemicals.
These tiles measure about 0.58 feet wide by 4 feet long, creating a realistic look, similar to a natural wood plank floor. Stagger the connections for the planks if desired to enhance the realistic design of the planks.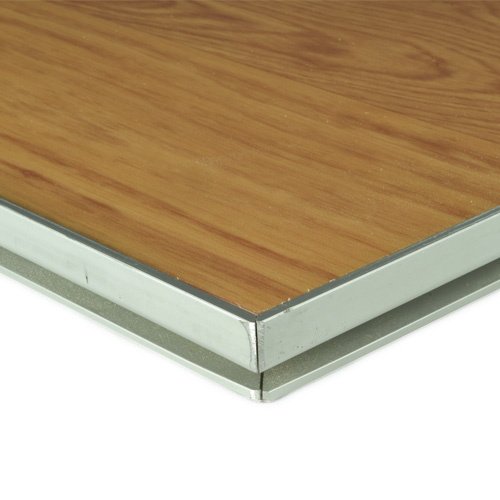 Another sharp looking faux wood option for chemical resistant tiles is the Portable Dance Floor Wood Grain Cam Lock Tile product. Each of these panels consists of a vinyl top layer with several different faux wood stain colors available.
The vinyl layer sits over the top of a plywood base to yield stability. Using cam lock fasteners on the plywood keeps the tiles tightly connected. By using these fasteners instead of multiple screws to connect the panels, installation goes quickly, and installers do not have to worry about losing the tiny screws.
The faux wood grain vinyl layer is extremely durable, even when exposed to spills and regular foot traffic. This is a commercial grade product that has been tested against acetic, hydrochloric and sulfuric acids.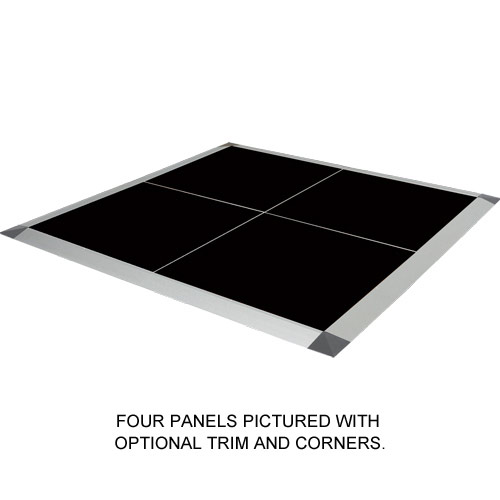 For those who prefer a solid color in the vinyl layer of this product, the Portable Dance Floor Solid Color Cam Lock Tile is also available. These panels offer either a black or white solid color top layer.
What Are the Best Chemical Resistant Rubber Flooring Options?
Rubber is another highly durable material that resists damage from acids and corrosive chemicals.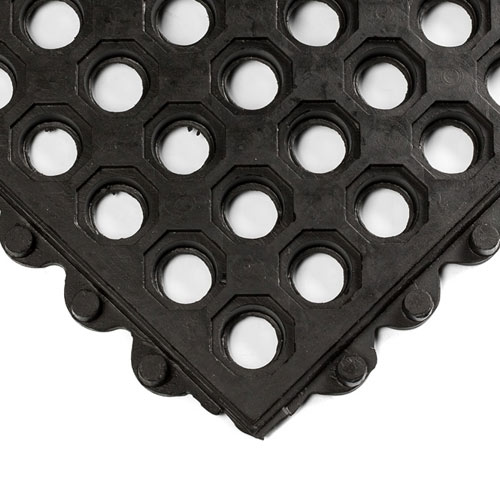 One of the more reliable options is the WearWell 24/Seven NBR Perforated 3x3 Ft Mat. It offers grease resistance in addition to petroleum-based fluid chemical resistance, protecting against the occasional spill.
These rubber mats make use of a interlocking system on the sides of the tiles, which allows for a clean-looking installation with straight lines.
This 3-by-3-foot mat has 5/8 inches of thickness, meaning it gives those who must stand on it all day for work some anti-fatigue properties, helping them avoid lower leg injuries and pain from constant standing.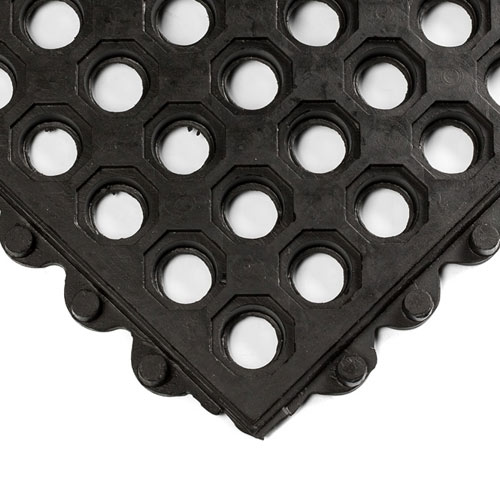 In areas of the facility where spills are frequent, a rubber tile with holes that allow the chemicals and acids to drain through to the subfloor may be the better choice - assuming the surface below the finished flooring will not become damaged. The WearWell 24/Seven CFR Perforated 3x3 Ft Mat contains holes that extend through the entire 5/8-inch thickness of the mat to allow spills to drain away.