Where Do you Use Drainage Cell Tiles?
By Lisa Hobbie Created: April, 2021 - Modified: May, 2023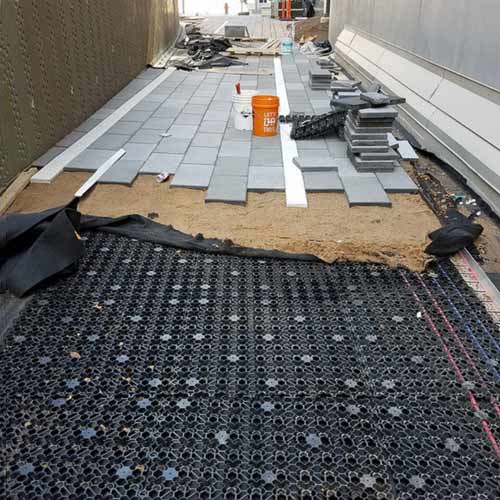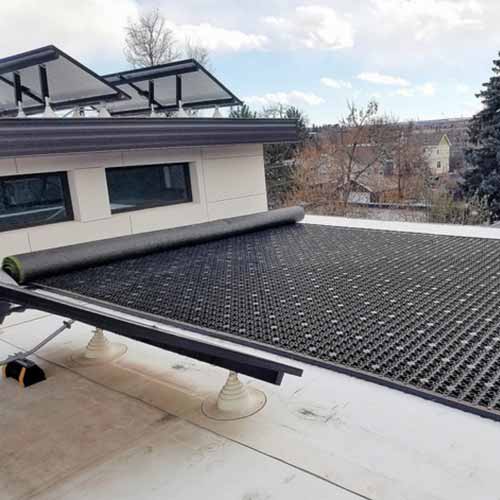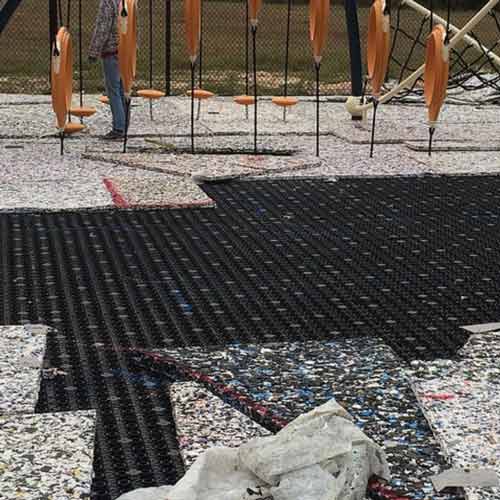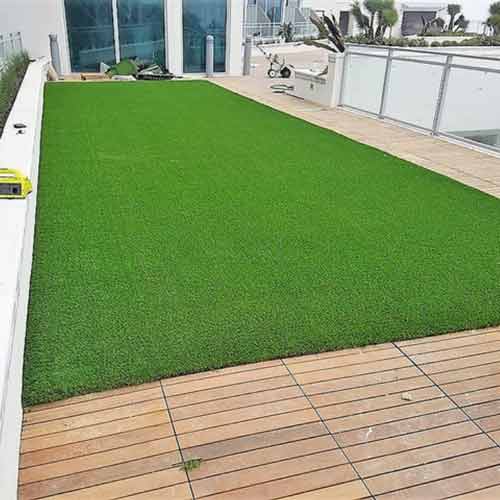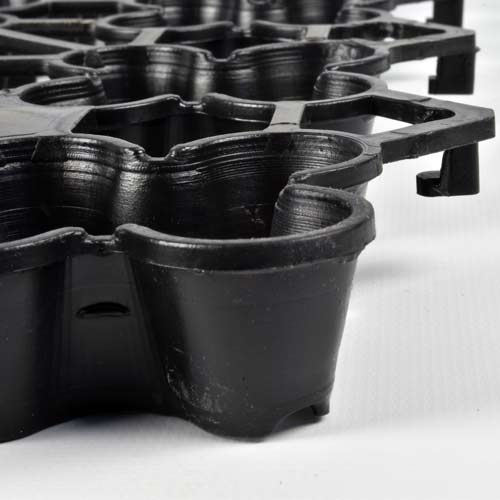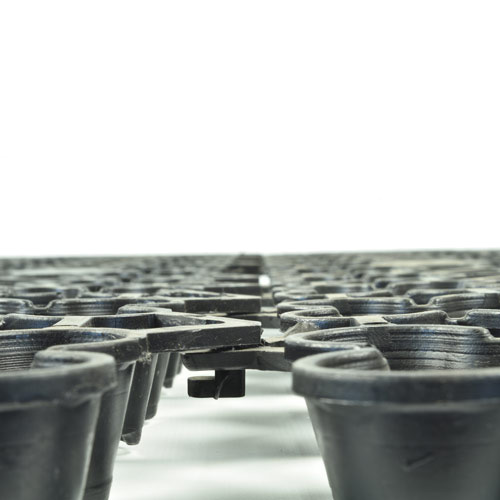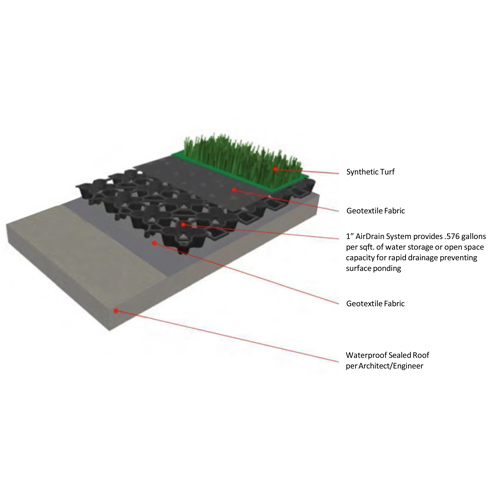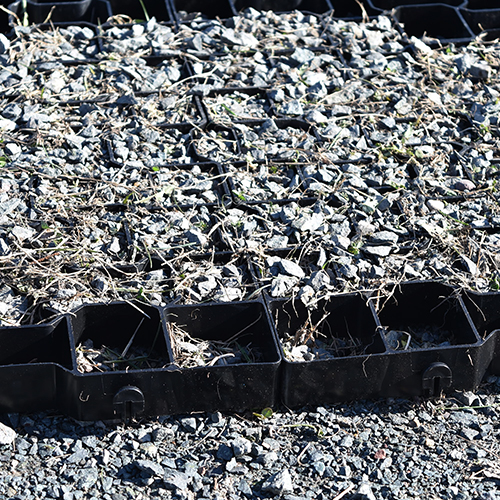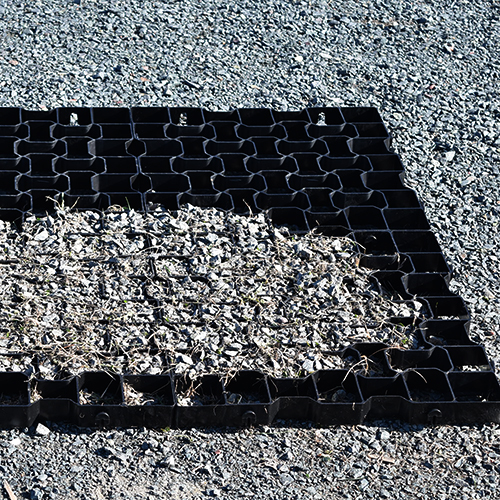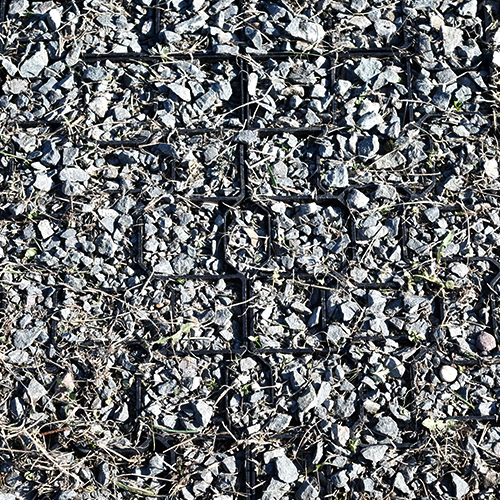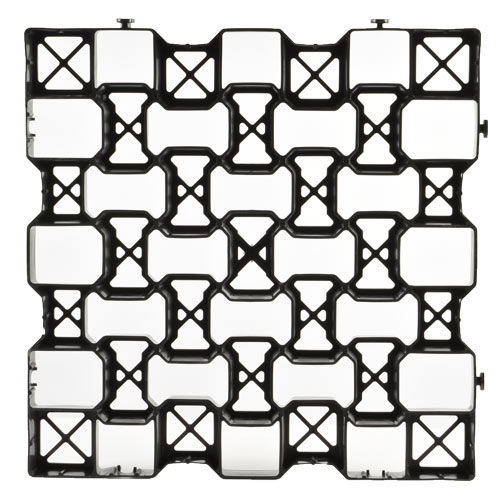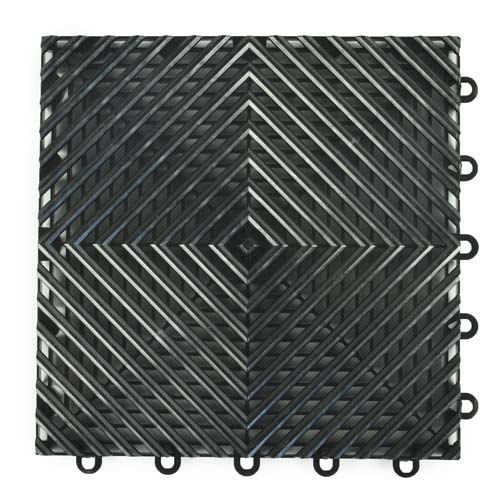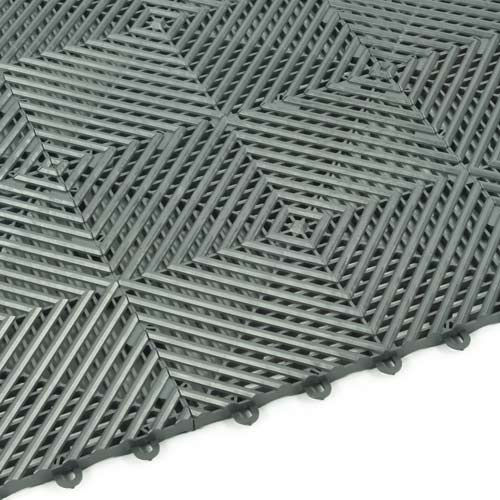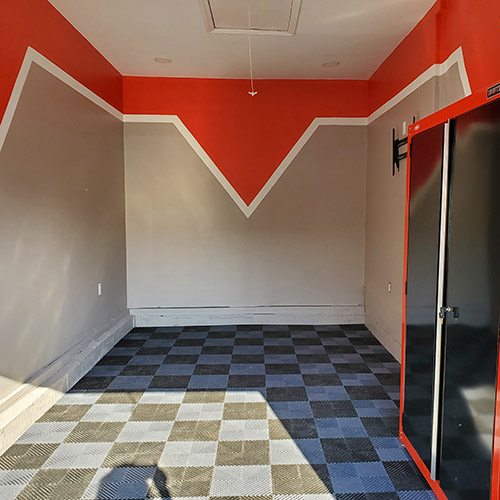 A drainage cell tile or system is designed with open cells to allow for effective drainage. There are many different types of
drainage cell tiles
, with each type serving a different purpose. There are perforated, ring, and grid structure systems, with products to assist with drainage under paver tiles, on rooftops, in garages, around landscaped areas, and more. Drainage cell tiles are used in any space or place where you want to eliminate standing and stagnant water.
Greatmats offers a variety of drainage cell products, designed for a variety of purposes, with the best and most popular being the following 5 items:
Although each of these products are versatile and can be used in multiple settings and applications, each of them would perform perfectly in specific settings, providing subsoil drainage, rooftop drainage, indoor flooring drainage, and outdoor surface drainage. They all offer a number of benefits and features, as well, that make them the best.
Subsoil Drainage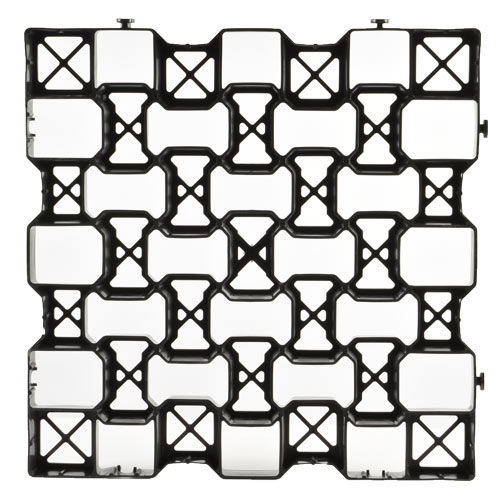 The GeoGrid Cellular Paving System is the perfect product to install under pavers for drainage. Often used for flood prone areas, driveways, parking lots, pathways, and outdoor event areas, these top notch tile panels allow superior drainage under pavers with their cell design of grids that disperse excess rain water and storm or flood water. It also promotes quick, efficient implementation of ground reinforcement and stabilization and can endure loads of up to 350 tons per square foot.
It is a lightweight, interlocking tile made from 100 percent recycled premium high density polyethylene that allows for expansion and contraction. It can be infilled with aggregate, gravel, sand, or stones to provide the strongest ground reinforcement in areas with heavy foot or even vehicle traffic. Or, it can be seeded with grass to create an eco-friendly, attractive solution.
Rooftop Drainage
If you have artificial turf on your rooftop, you may find yourself shopping for an effective drainage product. If so, the Roof Open Drainage System is perfect. Not only will this open drainage tile provide effective drainage with only a .25 percent slope, it also offers proven shock absorption properties that reduce shock attenuation. It allows for simple water harvesting reclamation and reuse, and even if the rooftop turf needs to be replaced the drainage tile can be reused.
Indoor Flooring Drainage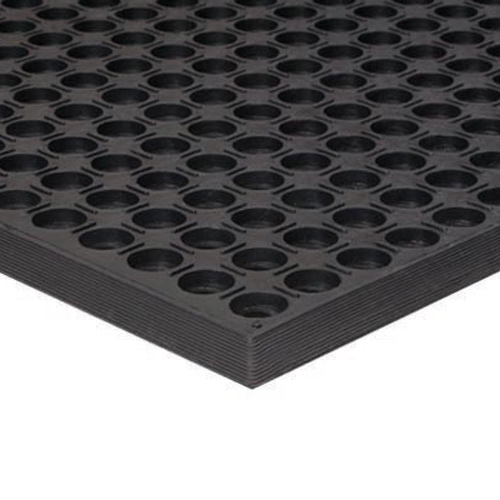 The WorkStep Black Mat is a product that provides a comfortable, anti-fatigue design with molded beveled edges. Aside from its design to allow for drainage, it also offers water repellent qualities and chemical and grease resistance. It offers anti slip traction and wear resistance, and it is most often used in factory or industrial settings, kitchen floors, service counters, restaurants, bakeries, machine shops, and shipping and packing centers. It's very low maintenance and easy to keep clean.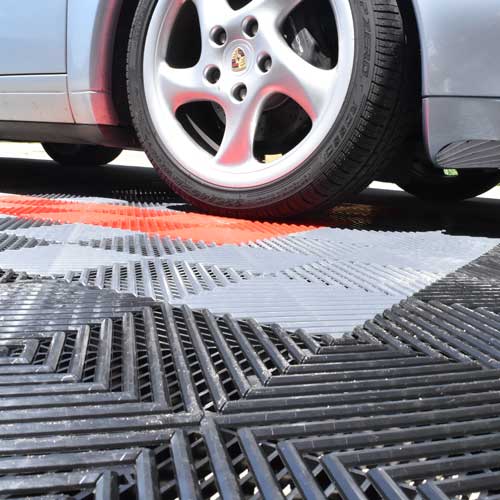 Perforated Garage Tiles are also effective indoor flooring drainage systems. It's a product made of polypropylene which features a durable, snap together design with 5 tabs per side which offers an easy installation process without needing adhesive. This is an excellent option if you will be installing and disassembling the product numerous times, or, if you will be using it permanently. The tiles are rated for 10,000 pounds per square foot and offer excellent traction and grip when the tiles are wet. Because water drains through these tiles rapidly, this tile is perfect for wet areas of a garage.
Outdoor Surface Drainage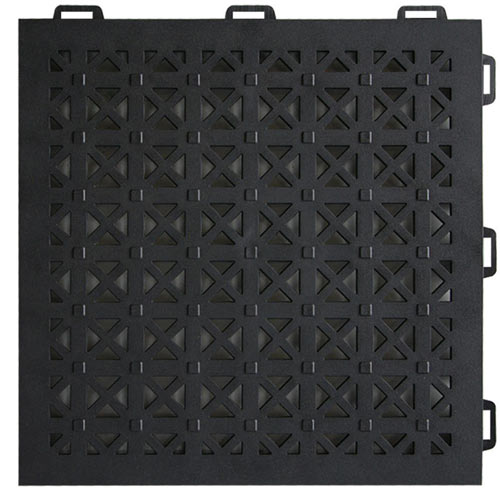 StayLock Tile - Perforated Black is a PVC floating floor product that is waterproof and designed to allow for superior drainage. It offers traction, comfort, and anti-fatigue benefits, so it's a great product to use on an outdoor patio, pool surround or flat rooftop. Its non-slip surface texture is effective even with bare feet when the surface is wet, and the ASTM fall height rating of 20 inches helps to prevent fall-related injuries. Aside from being waterproof, the tile is also strong enough to handle heavy foot traffic and the weight of porch furniture.
Greatmats - For the Best Drainage Cell Tiles & Systems
The drainage systems highlighted here are among the best available anywhere. They are designed to look and perform well in numerous settings where assistance with water drainage is needed. Whether you are looking for a product for an outdoor porch, patio, or landscaped area, a garage, industrial setting, commercial kitchen, or other, the solutions highlighted would look and perform well for your space.
Regardless of the product you choose to aid in drainage, you can't go wrong with any of the highlighted products. To help you decide which one is best for you, just reach out to the helpful customer service team at Greatmats, and together, you can determine the ideal option that is perfect for your application.