When Do You Need 3/4 Inch Thick Gym Mats?
By Kyle Schurman Created: December, 2022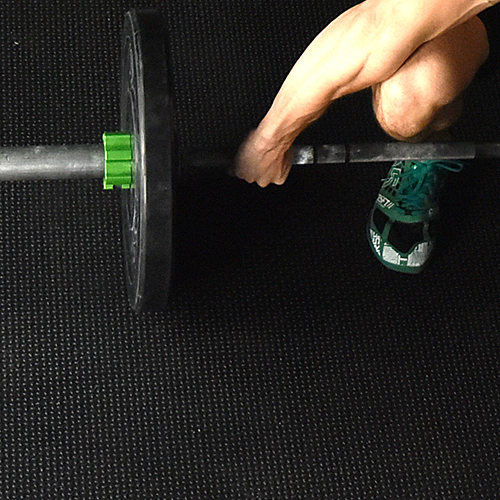 At Greatmats, customers often have questions about the best thickness of flooring for athletic workouts in gyms. One of our most common recommendations is for 3/4 thick gym mats. Such mats have quite a bit of versatility, providing safety and a great value for customers.
A 3/4 inch mat made from rubber will protect the subfloor from the impact of intentionally dropped weights in a weight lifting area, for example. Thick foam mats are able to deliver the cushion required for performing martial arts workouts in a safe manner, while absorbing the impact of falls for the athletes.
¾" Thick Gym Mats For Workouts and Weights
Whether you are seeking rubber flooring for maximum durability or EVA foam floor tiles for maximum cushioning, we have multiple 3/4 thick gym mats that provide the level of performance required for a number of different workout options. Some of our top 3/4 thick gym mats models include the following.
Pro Taekwondo Martial Arts Mats
Our Pro Taekwondo Martial Arts Mats carry 20 mm of thickness (or a little more than 3/4 inches). This is a highly recommended amount of thickness in a foam mat when martial arts workouts with throws and falls will be occurring.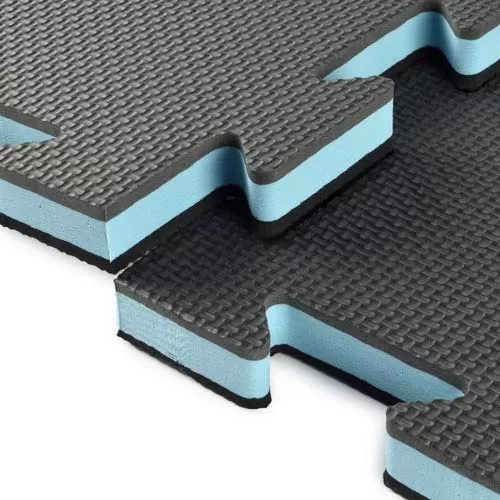 The level of cushioning in these mats delivers an impressive level of safety, helping athletes avoid significant injuries from falls and allowing them to participate in workouts for longer periods of times and more frequently.
This is a scuff resistant type of flooring, meaning martial arts athletes can use it while wearing boots or shoes without affecting the integrity of the surface of the floor.
At a size of 1x1 meter and with an interlocking puzzle edge, customers can complete the layout quickly as a DIY project.
Home Sport and Play Mats
For 3/4 thick gym mats that are available in multiple colors, our Home Sport and Play Mats are reversible, offering a different color on either side. Customers then have the option of mixing and matching colors for the perfect layout.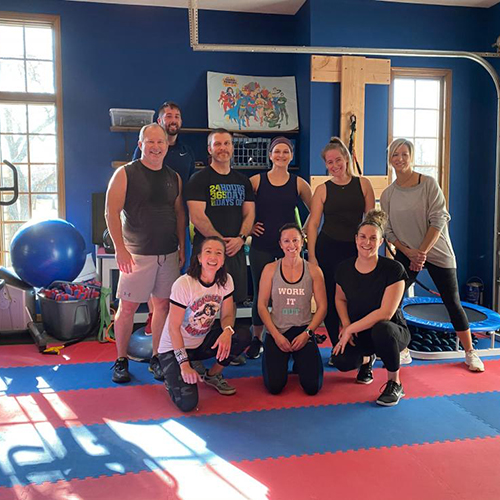 Each mat measures 2x2 feet with a thickness of 0.75 inches. By using interlocking edges that resemble a jigsaw puzzle, customers are able to perform the installation on their own, saving time and money.
These mats work well for martial arts workouts, as they feature a scuff resistant texture made to stand up to shoes and boots. These heavy duty mats will last longer than many other foam mats.
Pebble Fitness Tile Gym Floor
One of our most popular 3/4 thick gym mats is the Pebble Fitness Tile Gym Floor model. These sharp-looking interlocking tiles are easy to install, measuring 2x2 feet in size, so you can cover a large space in a short amount of time.
Even though this is a lightweight foam mat, it is able to withstand the weight of most pieces of exercise equipment. It also has a level of cushioning that's ideal for martial arts workouts at home.
Should you want to use small hand weights with this type of flooring, it will be able to withstand the impact from these weights when dropped.
Sundance Black Interlocking Mats
With 3/4 inches of thickness, count on our rubber Sundance Black Interlocking Mats to provide excellent durability and cushioning for weightlifting sessions involving all sizes of weights.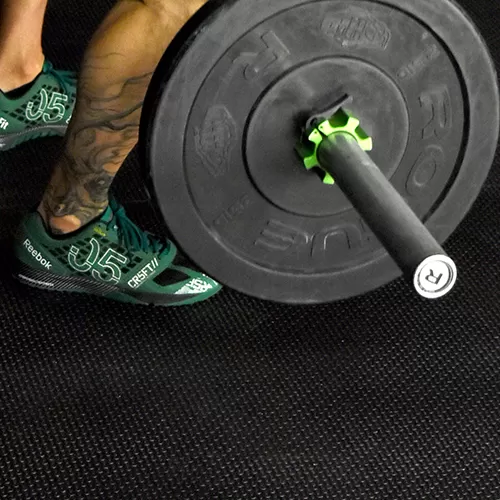 These rubber mats each measure 2x2 feet and contain puzzle-style edges, so customers are able to complete the layout relatively easily.
Our heavy duty black mats deliver an excellent level of cushioning for all types of workouts. When doing Olympic weight workouts, for example, these mats will protect the subfloor in case of a drop.
Rubber Floor Mats, Multiple Color Flecks
When seeking a type of rubber flooring that works nicely for kettlebells, count on our Rubber Floor Mats that are available with multiple color fleck options. Versus some other 3/4 thick gym mats made from rubber, where you only can select black mats, these mats offer a more interesting look by adding color flecks.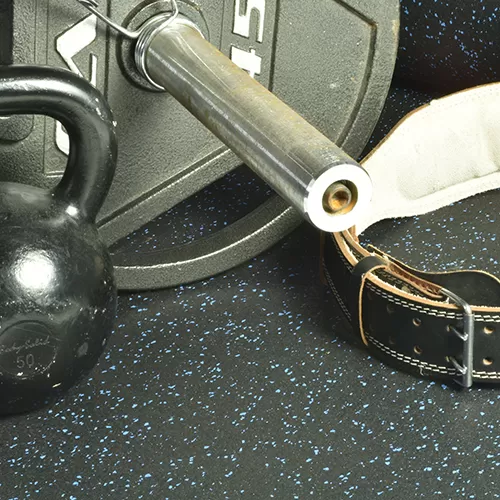 This is a 4x6 foot rubber mat, so it has quite a bit of weight. The mat is able to remain in place without sliding around and without the need to add glue.
As a Made in the USA product, customers can count on these mats to not have weak spots that could affect the performance.
Interlocking Gym Rubber Tile
Count on our Interlocking Gym Rubber Tile to give you outstanding performance for all kinds of workouts, including weightlifting workouts.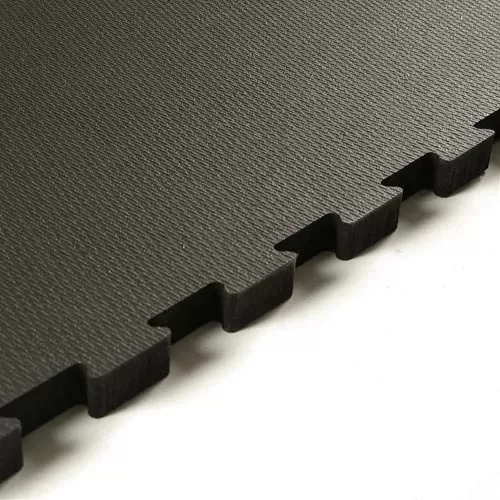 At 3/4 inches in thickness, these rubber mats can withstand weights dropped intentionally as part of the workout. The mats protect the subfloor from potential damage, and the mats themselves will not show wear and tear from the impact of the weight equipment.
At 4 by 6 feet, these mats are able to cover a large space. Each mat has interlocking edges, allowing customers to create a significant amount of square footage in the layout in very little time.