What's The Easiest Way To Build A Dance Floor For A Birthday Party?
By Lisa Hobbie Created: August, 2021 - Modified: August, 2021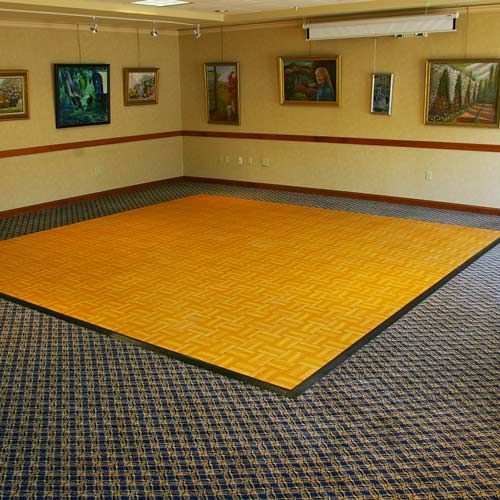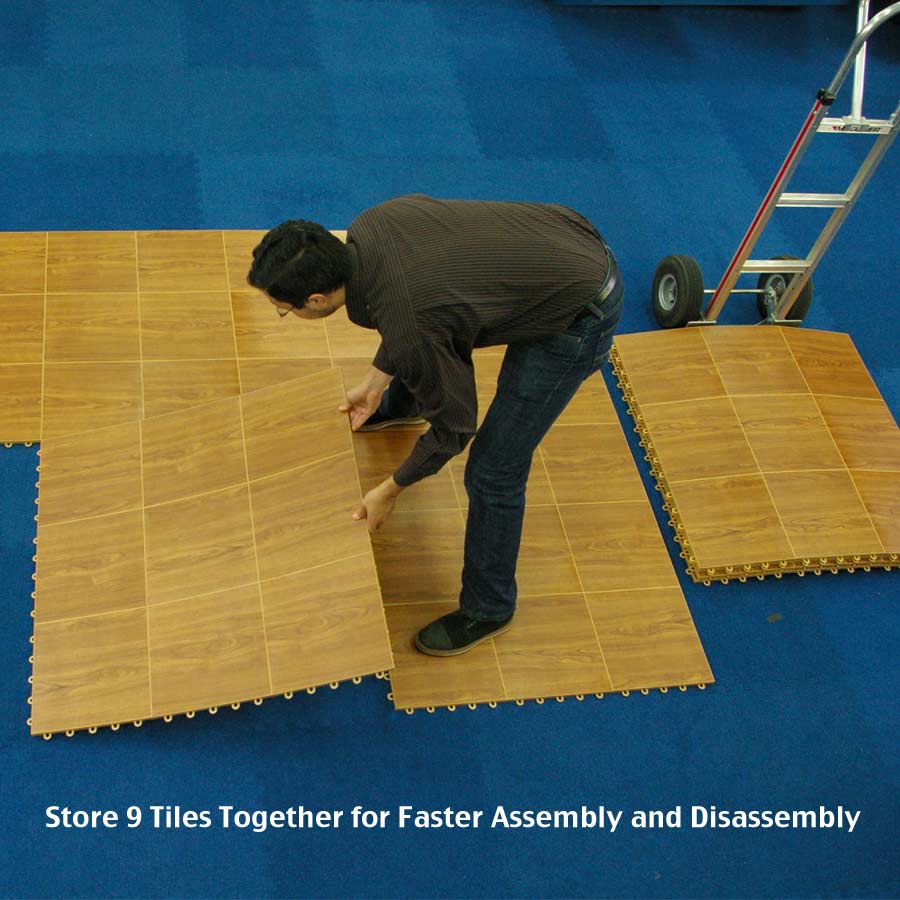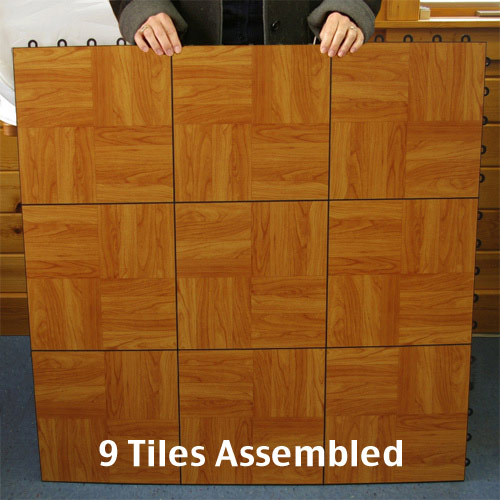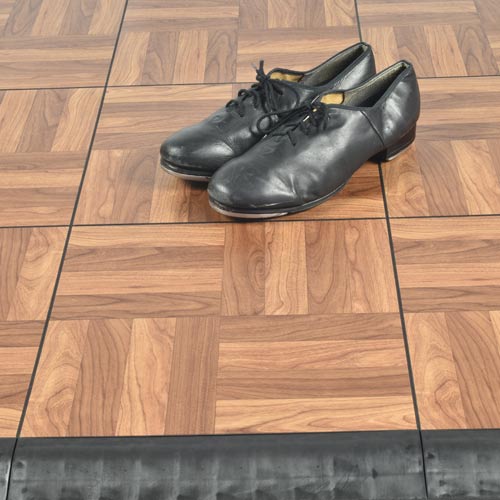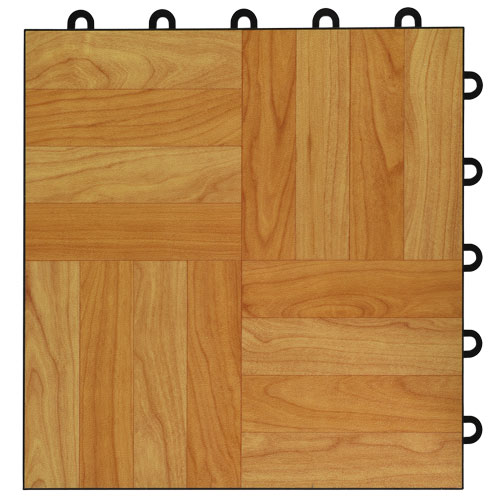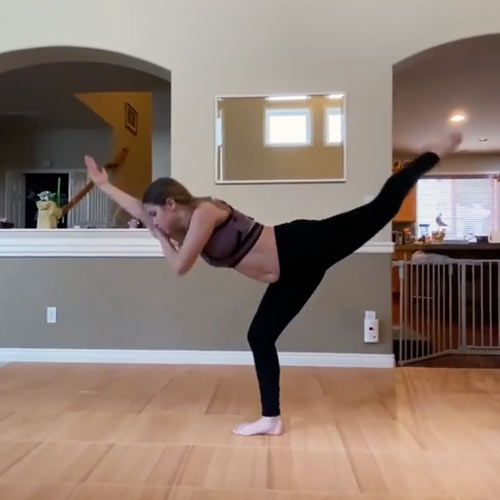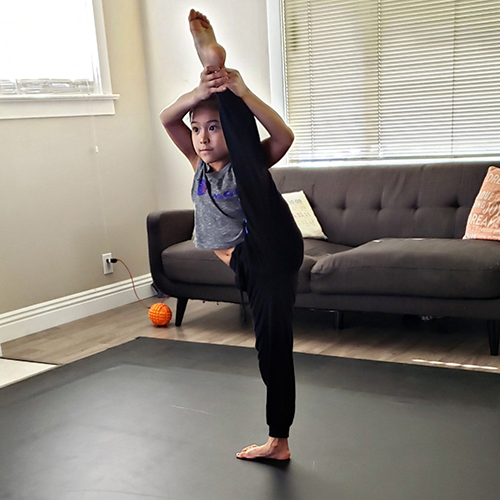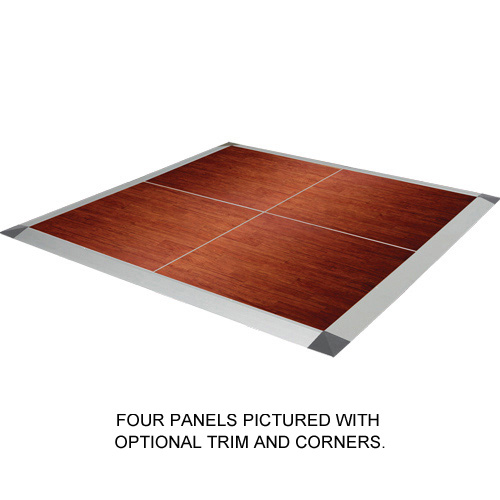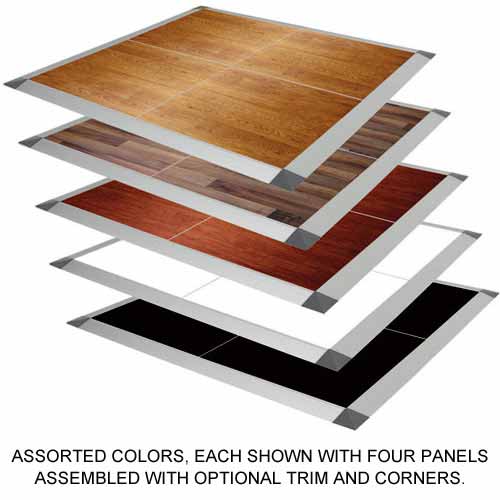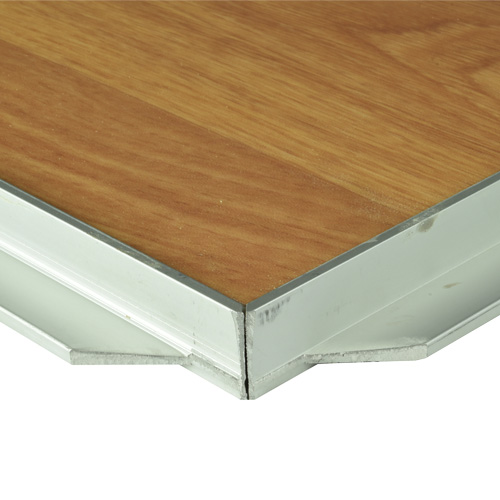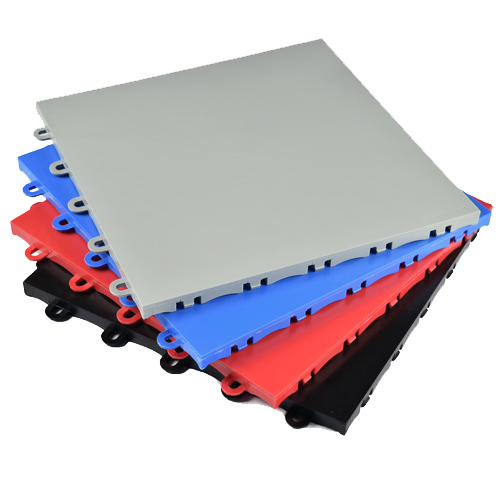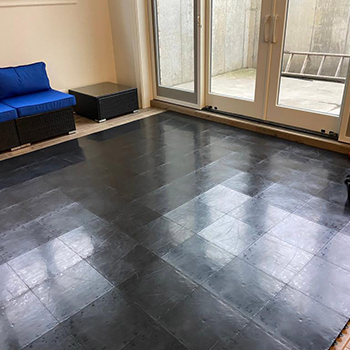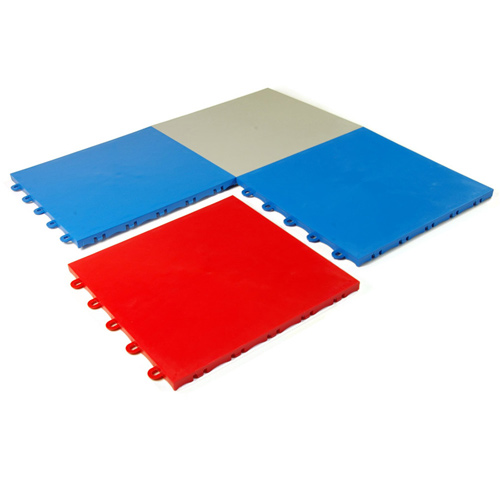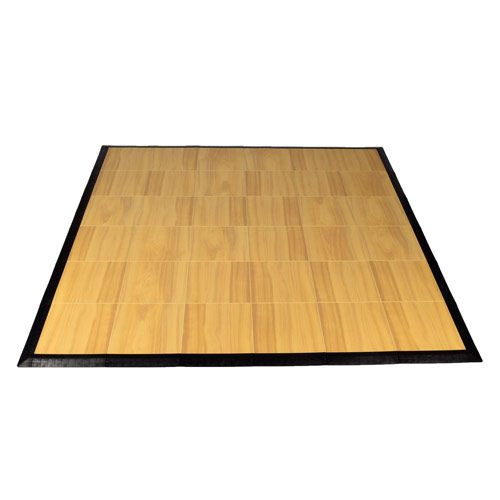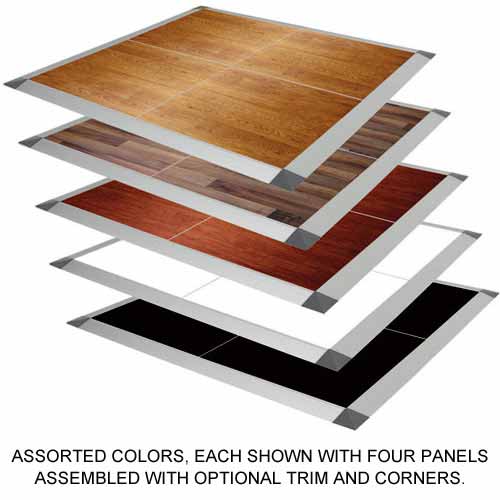 The easiest way to build a
dance floor for a birthday party
is to purchase a portable flooring solution designed for party or dance use.
Where renting a party hall or hitting a downtown bar is a fun way to celebrate someone's birthday, from a 12-year-old lover of dance to a bar owner with specials for those partying it up for their 21st, purchasing a dance floor for birthday party use is a solution that could work for years to come.
Greatmats offers a number of products that would work well as a dance floor for birthday party use, with the following 5 options being among the best:
These dance floor products are top notch and beat most of the flimsy rental options out there. If you're looking for ideas to consider as feasible options to use for parties year after year, any one of the 5 featured products would be an excellent choice.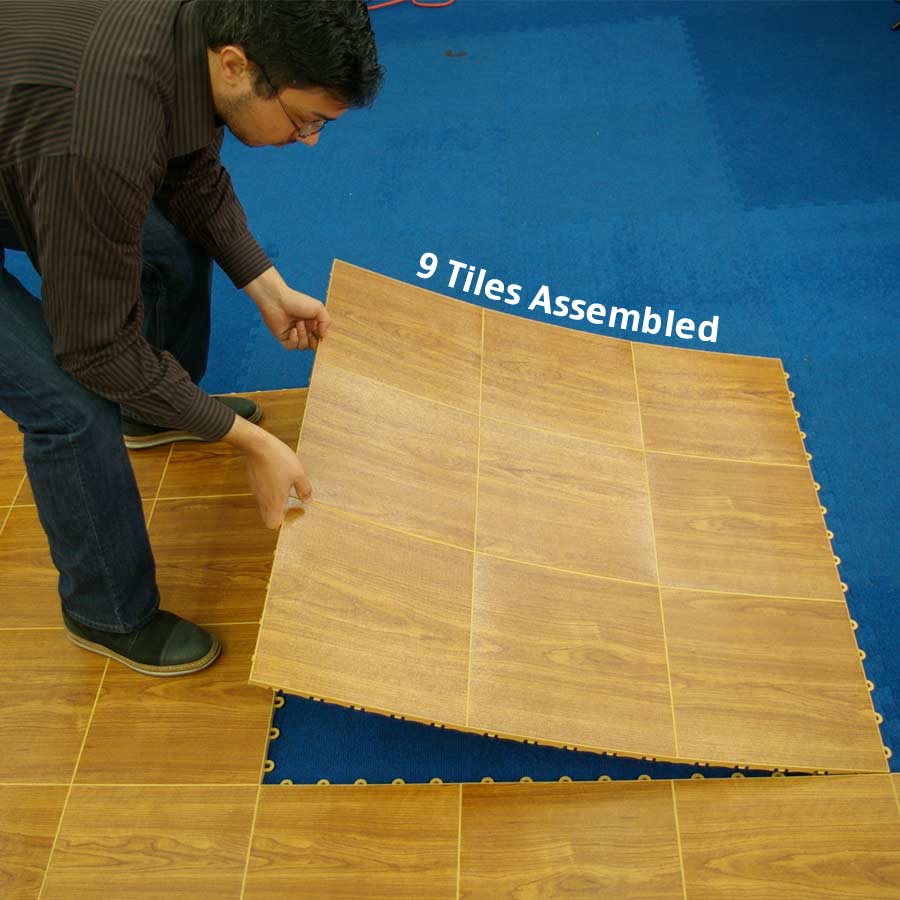 EZ Portable Dance Floor is a great option to go with if you have a place to install temporary flooring for a "Happy Birthday" party. It's an affordable product that looks anything but cheap, when in fact, it delivers a professional appearance once installed.
This product can go over almost any type of subfloor - including carpet, and offers a solution that party goers can step up on to dance the night away. The tiles are lightweight and portable and have a secure, locking fit with a commercial grade vinyl laminate top surface. It is a product that is made to be installed, removed, and reinstalled many times.
This product is durable and suitable for both indoor and temporary outdoor use. It is made in the USA and carries with it a 5 year warranty.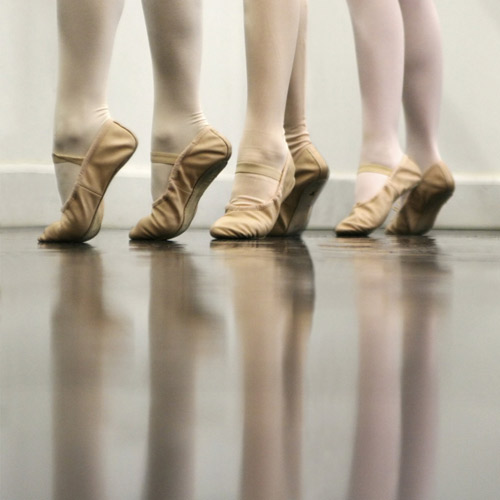 A Reversible Rosco Marley Dance Floor may be your choice for a dance floor for birthday party use if your guests will be barefoot or wearing soft shoes. It's a solution that has a great slip coefficient and provides for a professional dance floor experience.
This flooring can simply be rolled out for party time, and
rolled back up and stored vertically
when the party's over. It can also be taped down for a semi-permanent installation. It comes in a convenient 10 linear foot roll, but there are other sizes available, too.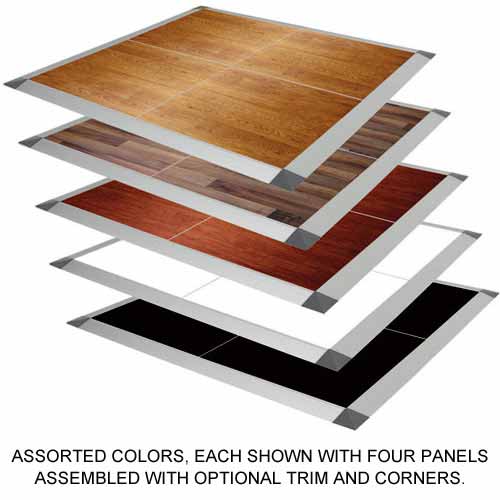 3x3 Ft Seamless Wood Grain Cam Lock Portable Dance Floor is another potential portable dance floor for birthday party settings. This one is equipped with secure Cam-Lock fasteners that are easy to engage and eliminate issues that come with cheaper dance floors where the panels separate while in use.
This product has a solid plywood base with a vinyl dancing surface. It has optional soft corners and silver aluminum trim with an 11 degree slope for easy access on and off of it. It's available in many different wood grain designs and colors and durable 3x3 foot panels. It's accompanied by a 5 year limited warranty, so it will provide years of birthday party fun.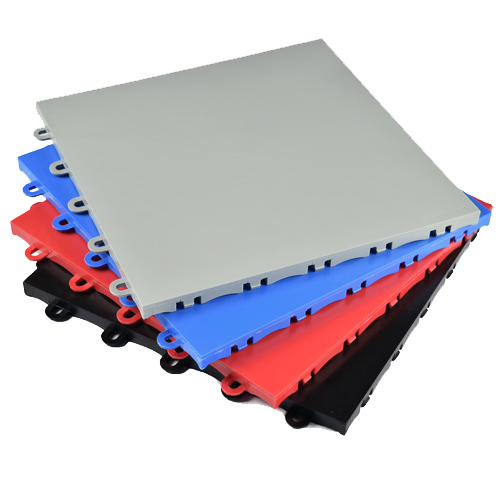 Flat Top Court Floor Tile can also be used as a dance floor for birthday party celebrations. It can either be used under the Marley floor, or, on its own over most level subfloors.
This product offers an easy-to-assemble solution that delivers a super tight fitting surface. The tiles are easy to disassemble for repeated installations, and they feature a durable tab and loop connector system. These tiles are made in the USA from polypropylene material.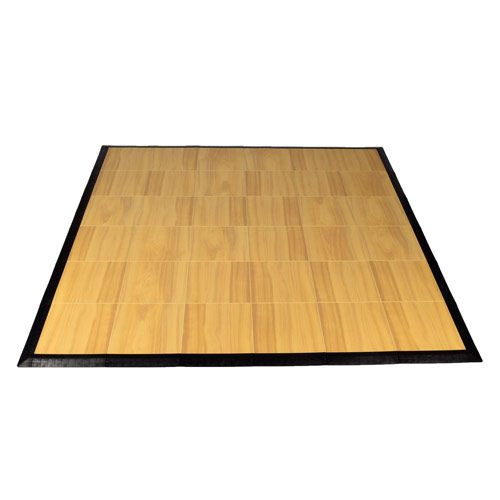 6x6 Foot Tap Dance Floor Kit is another portable dance floor option suitable for a tap-themed or other dance party. The kit has 36 tiles, 24 borders, and 4 corners and is suitable for indoor or temporary outdoor use.
Each of the tiles snaps together with the others and unsnaps when you're ready to disassemble it. This is a great diy project, and they have a waterproof, protective coating that will never need refinishing - even after lots of use.
This commercial grade floor has a professional and attractive finish, and it's made to perform and stand up to the constant use and abuse of tap shoes, party favor assortments, heavy birthday presents, and more. It has a plastic base that provides durability and solid footing for partiers, and it is also accompanied by a 5-year warranty.
Greatmats - For Dance Floor For Birthday Party Use
Greatmats is your one stop shop for all types of flooring that can be used for birthday and other types of party use. There are numerous high quality, temporary solutions, and the featured options represent only a few of the more popular choices.
If you have questions about these products, need help with ordering, or want free samples, just reach out to the Greatmats staff. Together, you can decide which product is the right one for you. No matter which one you choose, when it comes from Greatmats, it will not disappoint.