What's The Best Rubber Flooring Adhesive?
By Lisa Hobbie Created: August, 2022 - Modified: September, 2023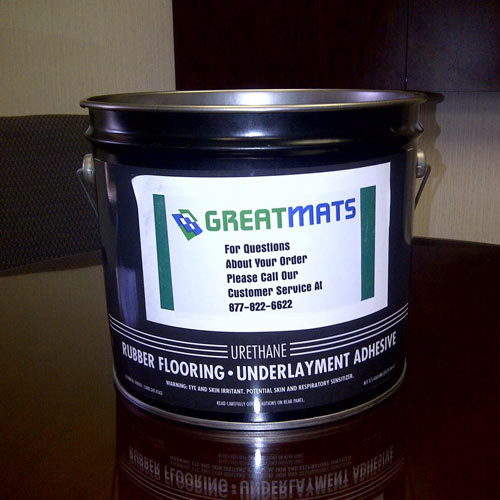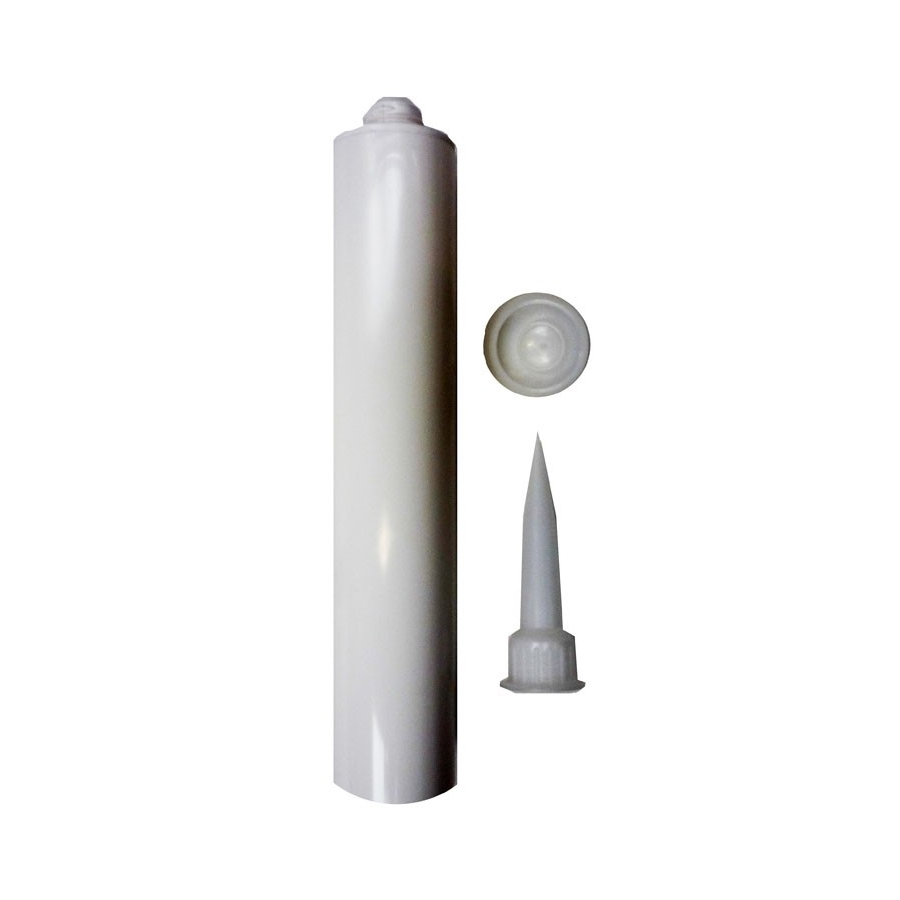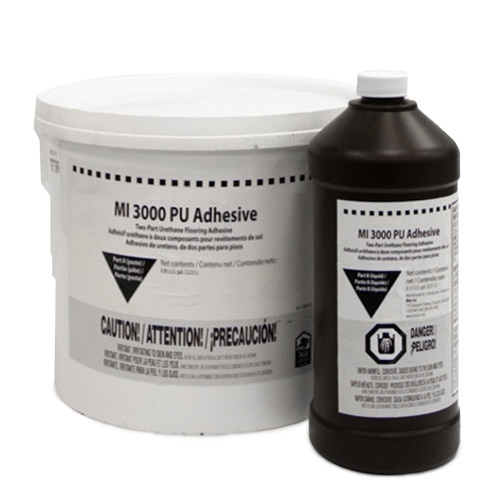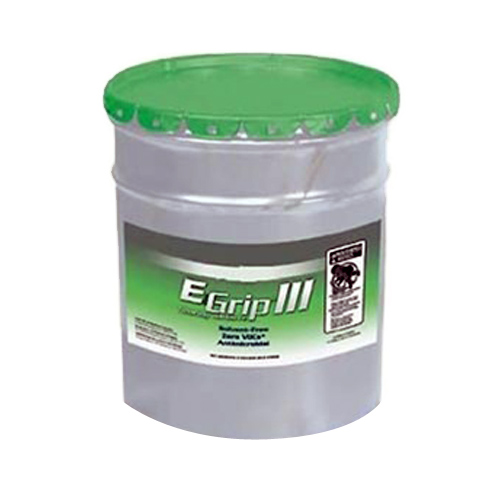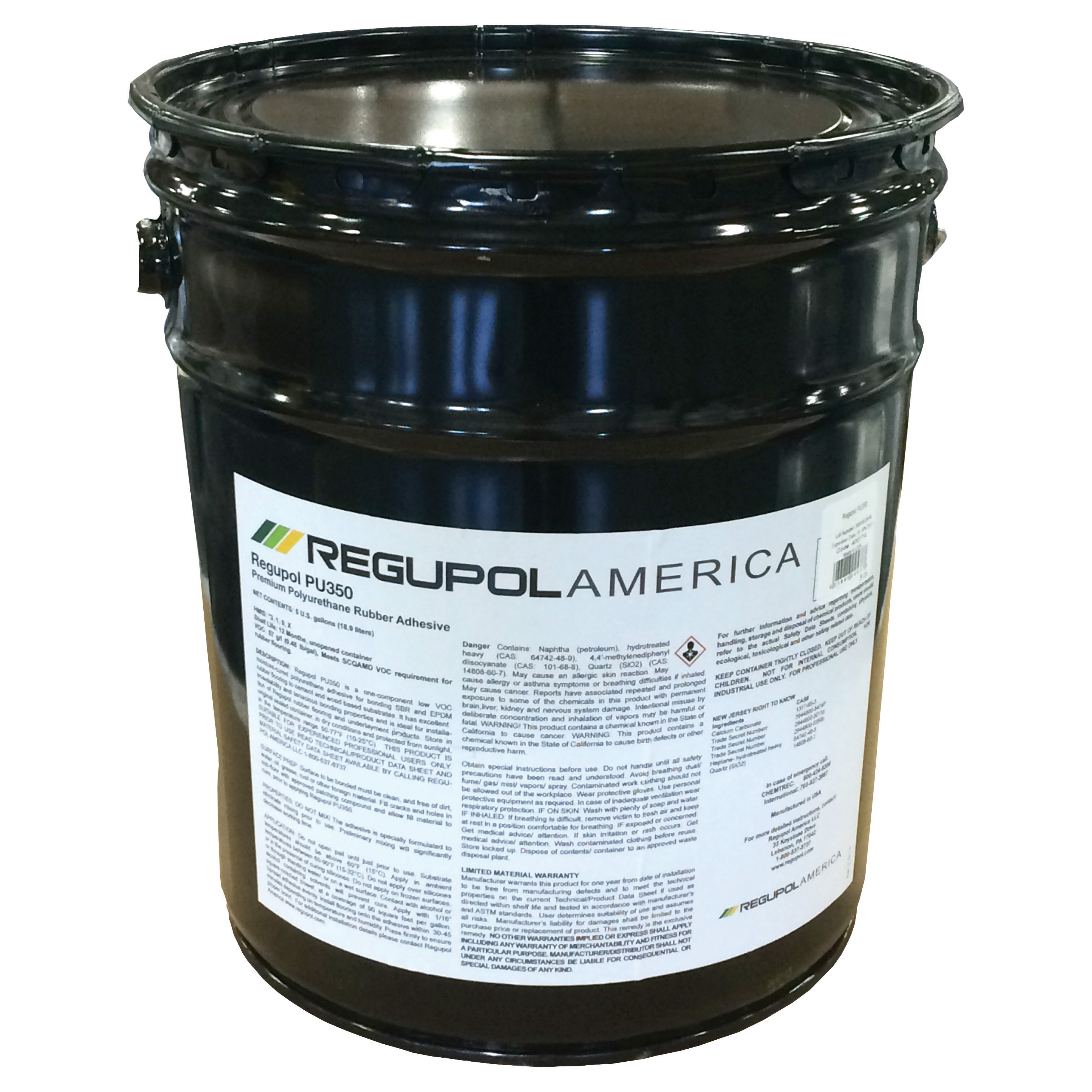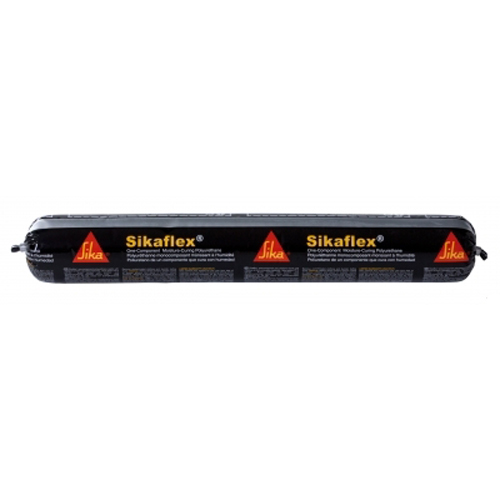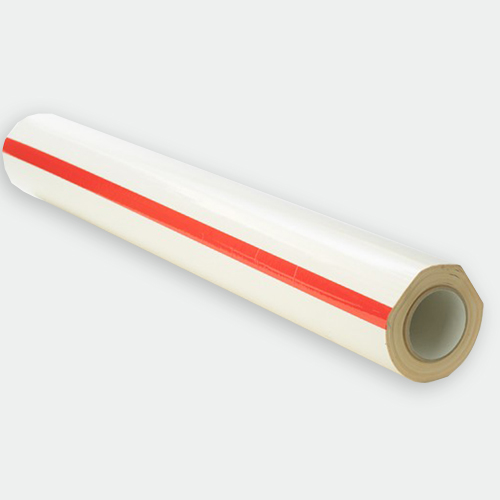 If you are installing certain types of rubber flooring for permanent or semi-permanent applications, the use of rubber flooring adhesive or tape may be necessary.
The Best Rubber Flooring Adhesive Products
These 7 products represent a variety of different types of rubber flooring adhesive options, with specific products perfect for specific types of rubber flooring - from home and garage flooring to outdoor tiles, and more.
Urethane Adhesive For Rubber Floors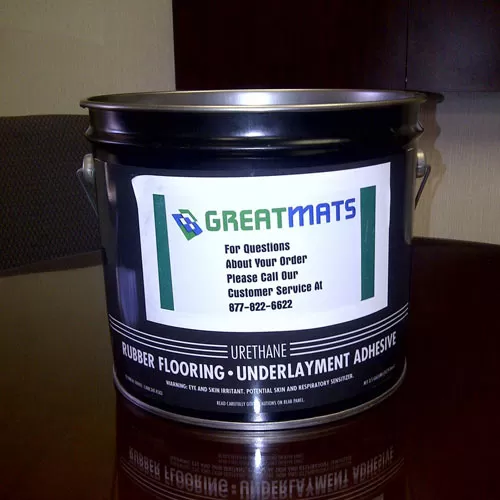 Urethane Adhesive For Rubber Floors works really well for installing a rubber roll, rubber tile, and cork underlayments. It's the best adhesive to choose when installing rubber over fully cured concrete, plywood, primed lightweight concrete, and OSB substrate.
Each gallon of this adhesive provides 100 square feet of coverage. It's a waterproof, urethane-based glue that offers long-lasting, permanent installation using the trowel-down method.
This adhesive delivers durability and amazing value. Each carton will cost about $150.
Polyurethane Joint Adhesive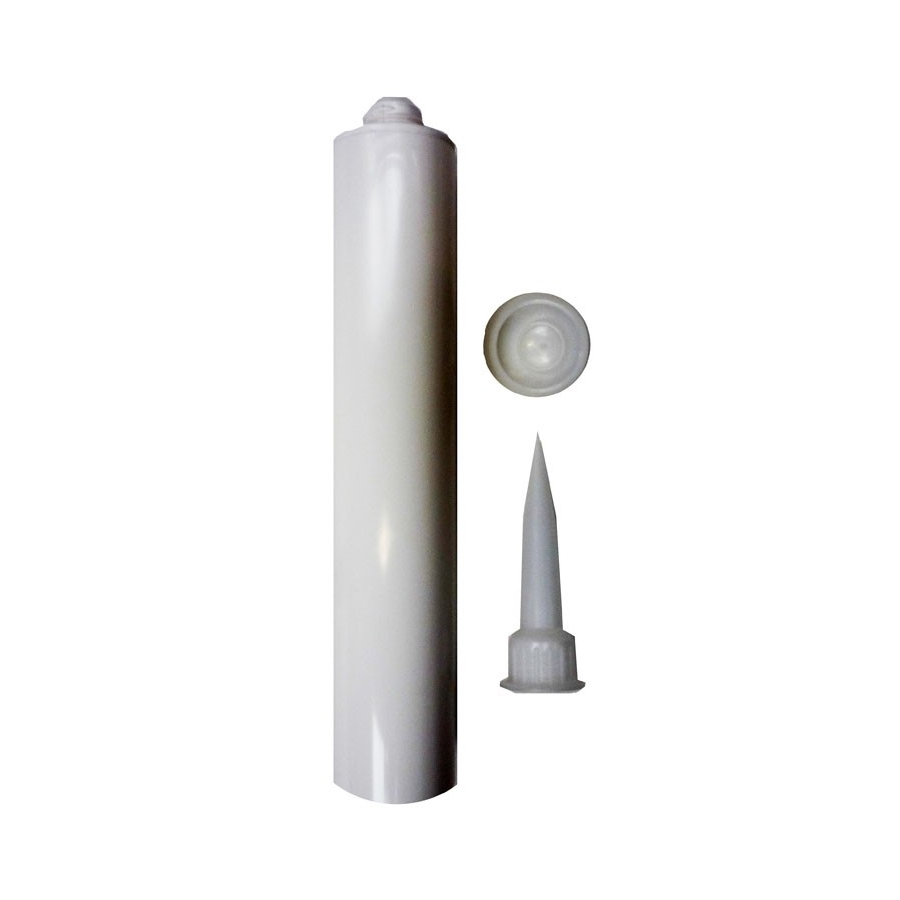 Polyurethane Joint Adhesive is a latex-based, non-flammable product that is water-resistant when cured.
Available in a convenient 30-ounce tube, this made-in-the-USA polyurethane joint sealant is perfect when installing outdoor rubber tiles. It boasts a robust wet strength to resist slippage on vertical surfaces.
The adhesive cures with the help of atmospheric moisture to create an elastomeric material with adhesive properties, which sometimes even eliminates the need for priming of the substrate.
Each case will cost about $59 and offers 12 tubes of adhesive.
Ml 3000 Polyurethane Adhesive 2 Part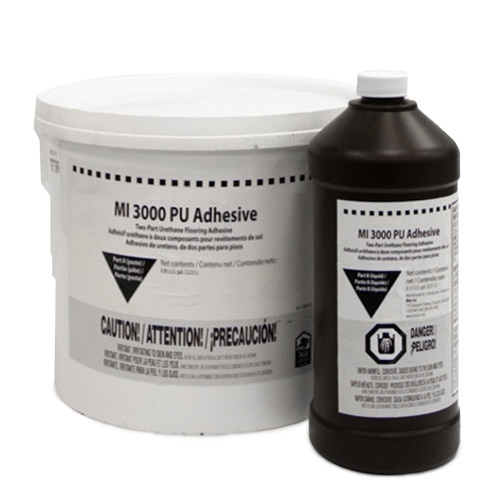 Ml 3000 Polyurethane Adhesive 2 Part reactive flooring system works well with vinyl-backed tiles or planks, Protrack runway track and field rolls, and Spectation 9mm tiles.
This premium adhesive has low volatile organic compounds, and it aggressively adheres to prepared substrates that are structurally sound, dry, solid, and stable.
Each 1-gallon pail covers 185-245 square feet of coverage on PVC or vinyl-backed goods and 150 square feet on Spactation gym flooring.
EGrip III Adhesive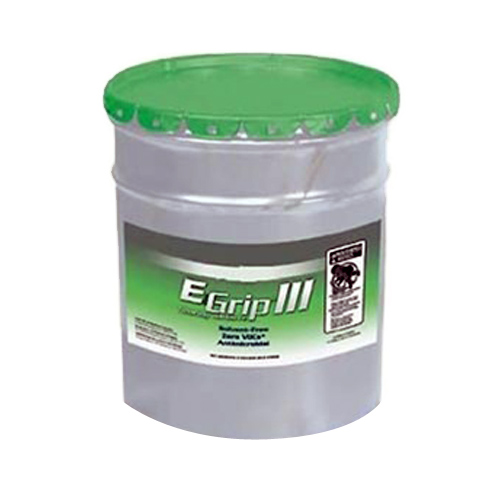 E Grip III Adhesive is a solvent-free urethane adhesive that is a zero VOC product.
This adhesive is non-flammable and easy to trowel and apply. It doesn't require mixing, and it boasts an excellent curing cycle. It also has very little odor.
When using this adhesive with a ⅛ inch square notched trowel process, it delivers 60 square feet of coverage per gallon over concrete and 50 square feet of coverage per gallon over asphalt.
This one-component urethane adhesive is made for use with Max Playground Rubber Tile, Rolled Rubber Eureka, UltraTile, and MX Outdoor Rubber Tile products. It has improved tack properties, making it easy to apply and create flat, concealed seams.
Sport Rubber Adhesive PU350 Premium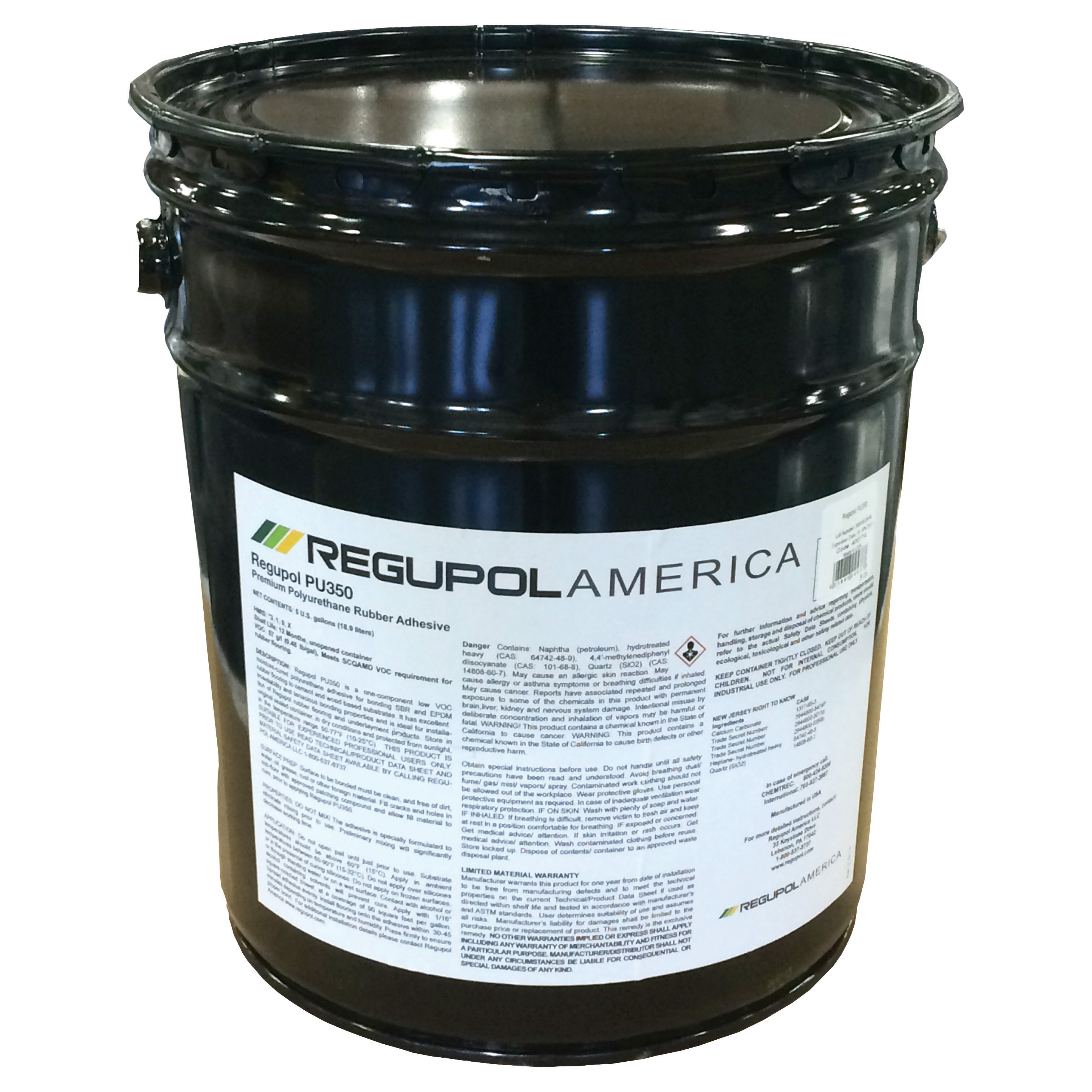 Sport Rubber Adhesive PU350 Premium is a no-mix one-component, low-VOC, polyurethane-based adhesive that offers superior initial green strength and delivers a strong bond to cement base and wood sub-floors.
This rubber flooring adhesive is a trowelable adhesive with superior tacking properties that remains permanently elastic. It provides excellent adhesion to elastomers, concrete, wood, leveling, and patched underlayments.
This adhesive is available in 2.5 and 5-gallon sizes. The 5-gallon covers approximately 450 square feet, while the 2.5-gallon covers about 225 square feet.
Sikaflex 221 Adhesive For Top Seams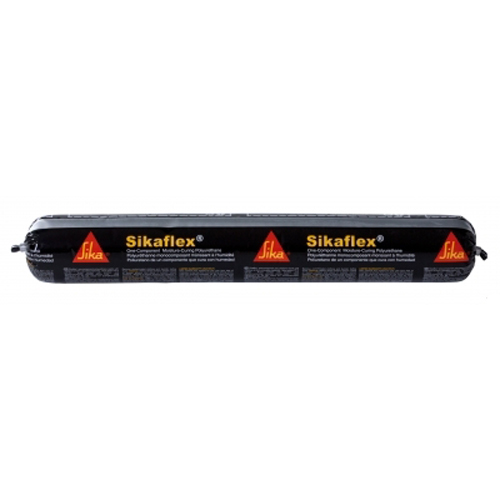 Sikaflex 221 Adhesive For Top Seams is an adhesive designed for Sterling rooftop tiles. It's a one-component product that is elastic, low odor, and resistant to aging and weather exposure.
This non-corrosive polyurethane adhesive can be sanded and painted, and it bonds well to a variety of substrates like wood, metal, ceramic, and plastics.
This adhesive is black in color and one to not use for a self-DIY project unless you are an experienced professional.
Success Tape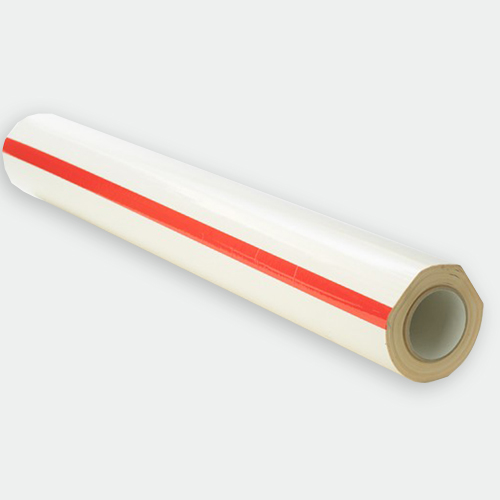 Success Tape is adhesive to use with a rubber and vinyl backed mat to carpet or hard surfaces. It doesn't leave residue, and it is easy to apply.
Each roll of tape is 39 inches wide by 82 feet long and will cost about $530.
The Best Rubber Flooring Adhesives at Greatmats
There are so many types of adhesives out there, from epoxy and urethane to polyurethane and tape. Knowing which one is best for your installation depends on the exact type of flooring you're working with.
If you have questions about any of the highlighted products, or, if you want to learn more about other available products - including rubber flooring products - just reach out to our fabulous staff. Together, you can decide which solutions are best for you.