The Best Flooring For Salsa Dance
By Lisa Hobbie Created: October, 2021 - Modified: October, 2021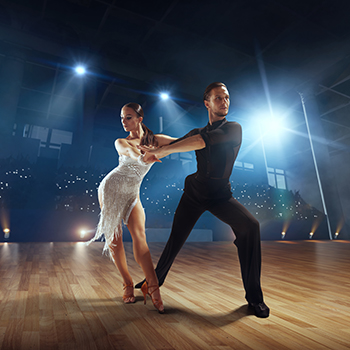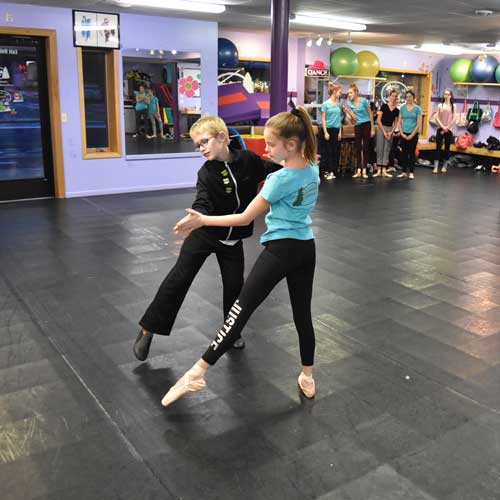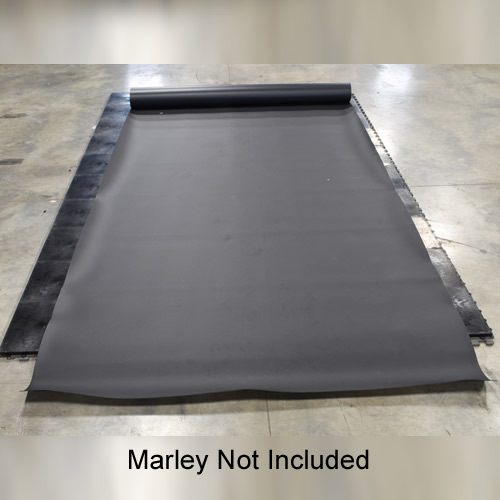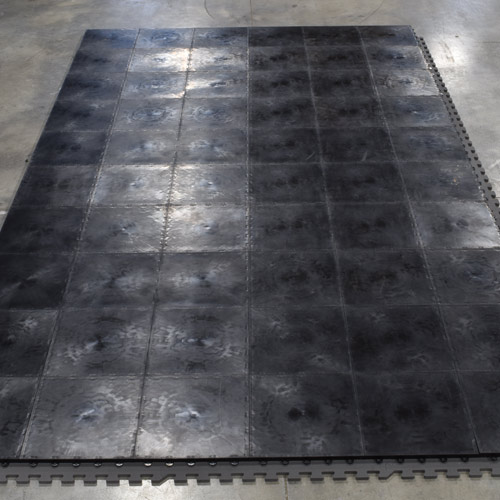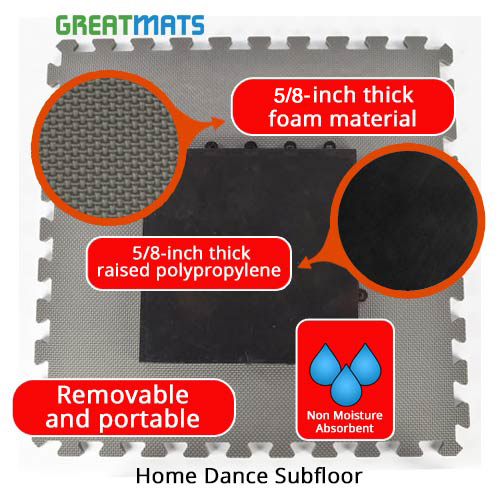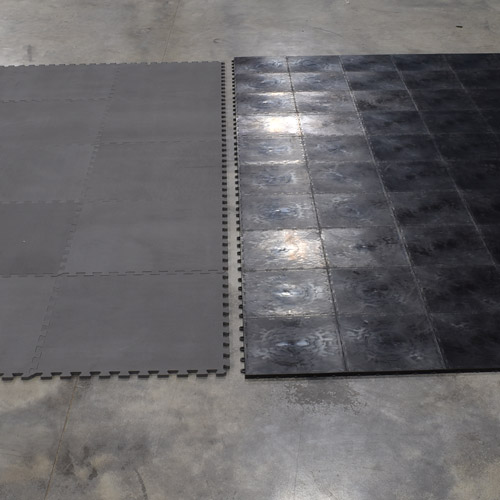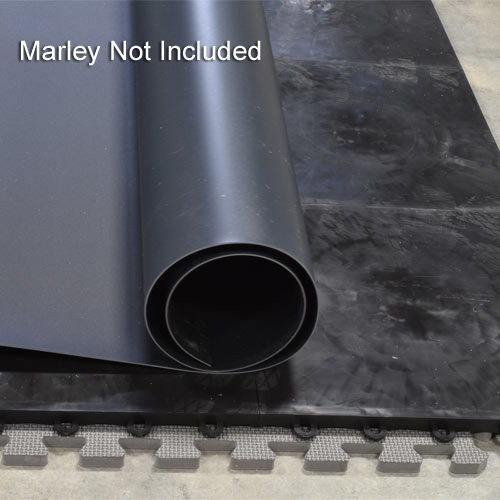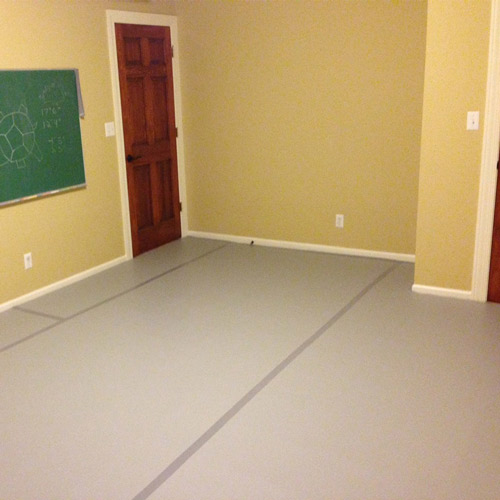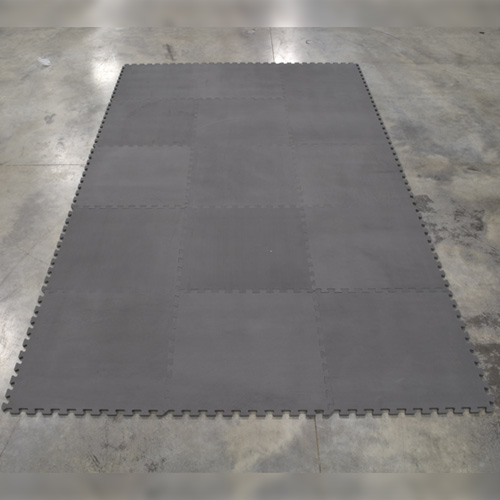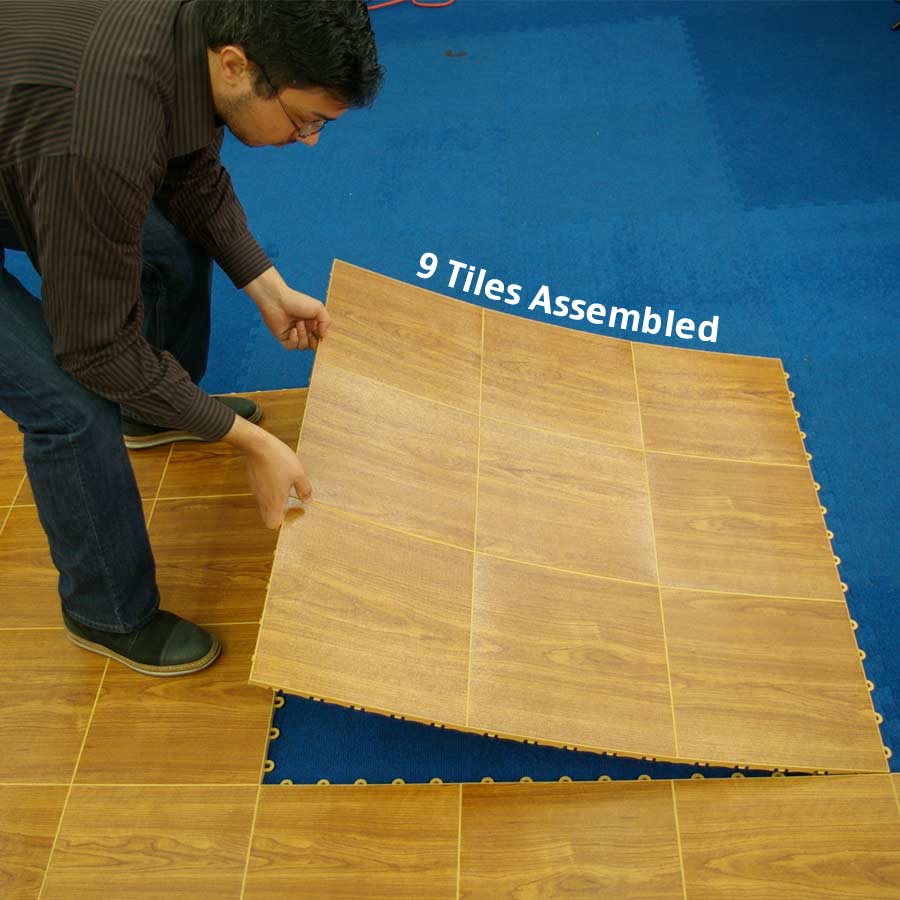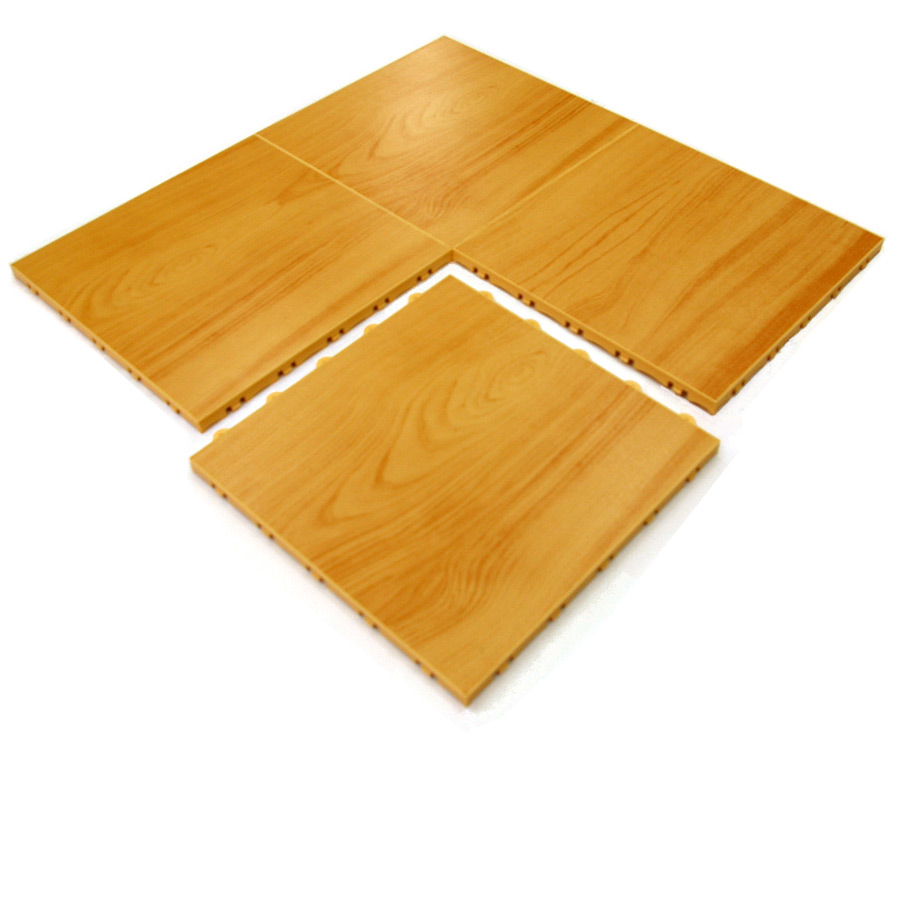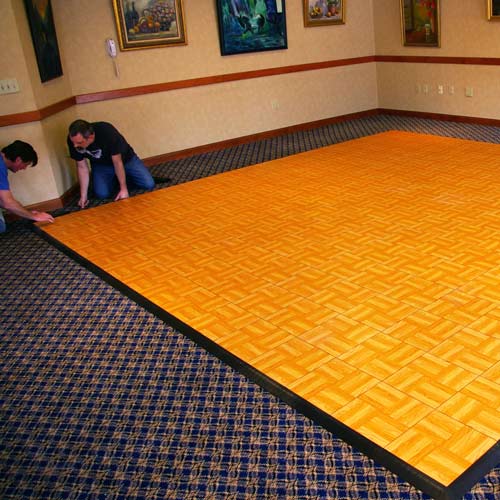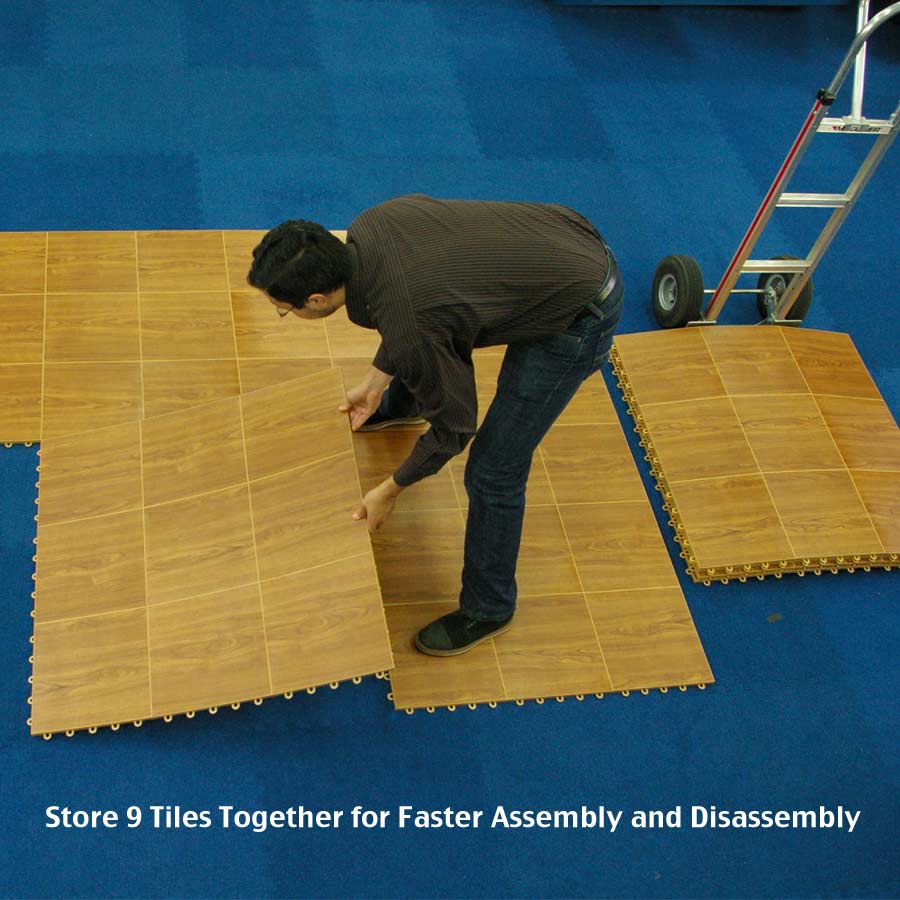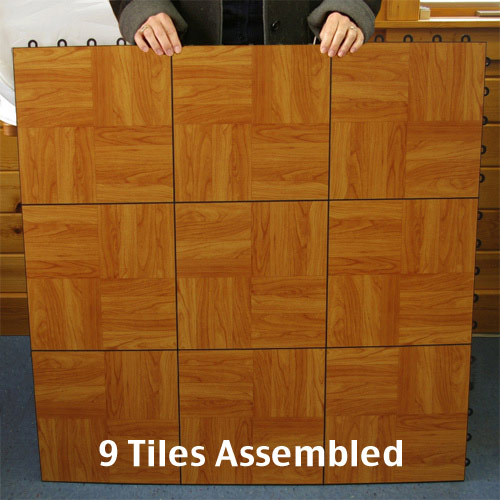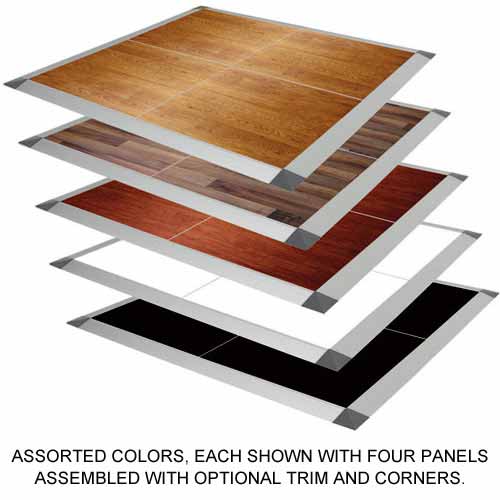 Salsa dance flooring
must combine cushioned support with a firmness to allow for freedom of movement without sinking into it and possibly rolling an ankle. And it must be able to accommodate high heeled shoes.
Salsa is one that involves many different types of moves and steps, from those inspired by genres such as American Swing and Cuban Rumba. History has proven that it is one where fun and flirtatious costumes are worn, and the focus should be on the spicy mix of moves, shoes, and dress - without having to worry about the flooring dancers are performing on.
Whether you're looking for salsa dance flooring for lessons and classes in a studio, to record a solo or couple salsa video, for a performance or competition or just for fun, Greatmats offers the best. Of the many different salsa dance flooring options available, the following 4 products are among the most popular:
These flooring solutions work fabulously for dancers who are trying to learn, or who have already mastered salsa, and they each look great and perform really well in many types of settings and applications.
Salsa Dance Subfloor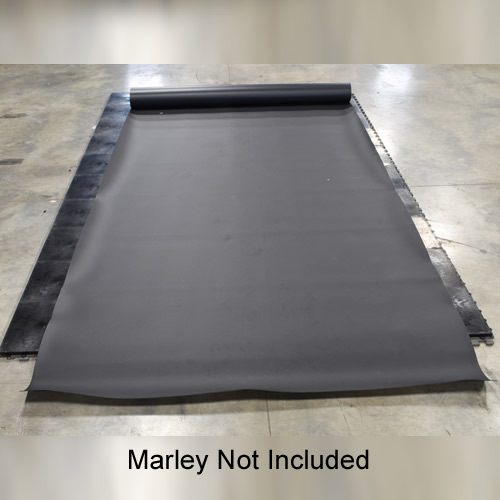 Home Dance Subfloor Per SF is a great base on which to build the perfect salsa dance floor. It is an affordable product that is easy to install, and it's portable and removable while delivering amazing cushion and support for dance floors.
This subfloor system incorporates tiles that are made of foam material and a robust plastic layer. When both layers are installed, dancers will enjoy a fantastic, all-purpose surface that works perfectly underneath an optional marley floor.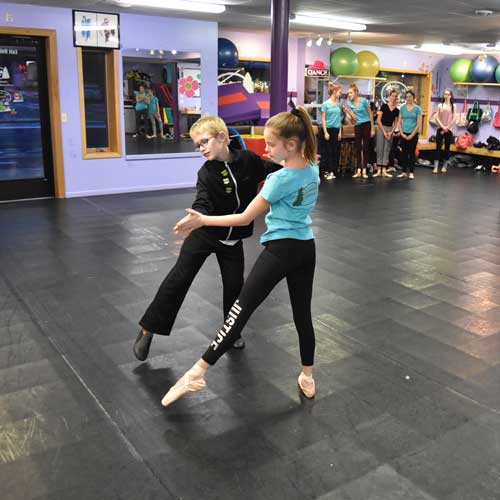 Dance studio owners like Roseanne Reed of Northwoods Dance in Pequot Lakes, Minn., utilize this complete dance floor system. In her studio, this flooring system accommodates 100 students and about 30 hours of dancing per week. They have found the system to offer enough cushion for comfort and stability and enough slip resistance to prevent falls. It also helps prevent shin splints and hamstring injuries, and Reed says, "It is equally as good as any wood sprung floor."
Versatile Dance Flooring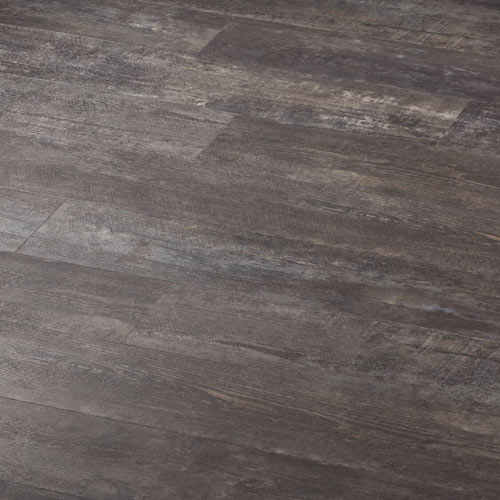 Envee Rigid Core LVP Laminate Planks are a good option if you want to install a versatile flooring solution that will accommodate salsa dance and many other things.
This environmentally friendly product is made of 100 percent recycled material. It has a dirt and watertight surface, and it offers anti-fatigue benefits. The individual planks are designed to resist mildew and mold growth while offering a surface that is slip resistant. The surface is made using high-resolution imagery, so it resembles real, natural wood.
Portable Dance Floor Tile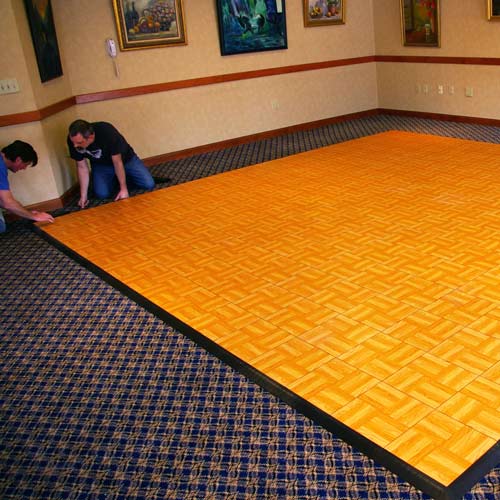 EZ Portable Dance Floor is a fabulous option if you want a temporary flooring solution for salsa - and all forms of dance for that matter. It looks really nice once installed, and it's an option that can go over almost any type of subfloor - including carpet - providing a lot of versatility.
The dance floor tiles, although lightweight and portable, have a secure, locking fit and a commercial grade vinyl laminate top surface. Installing, removing it, and reassembling it will not compromise the integrity of the product, when in fact, it's designed for this. It's used for indoor and temporary outdoor use, as it's extremely durable and long lasting.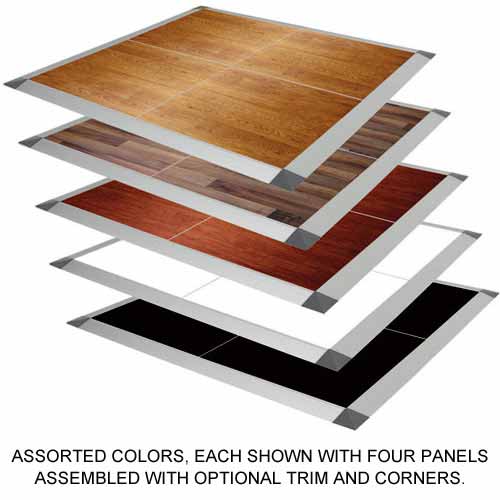 Portable Dance Floor 3x4 Ft Seamless Wood Grain Cam Lock is a portable dance floor product with completely secure Cam-Lock fasteners that are easy to engage and keep the panels securely in place.
This option features a solid plywood base with a vinyl dancing surface. It has optional soft corners and silver aluminum trim with 11 degree slope for easy access on and off the floor. It's available in numerous colors and wood grain designs, and it's suitable for many applications - from banquet centers to dance studios.
Greatmats - For The Best Flooring Options Suitable For The Salsa
The dance floor products highlighted here are not only perfect for the salsa, but they can be used for many other types or genres of dance. They are versatile, durable, easy to install, attractive, reliable, and made to last. They offer a comfortable yet solid surface on which to dance - allowing for the best dancing experience.
If you have questions about any of the highlighted dance floor products, just reach out to the knowledgeable and helpful Greatmats' staff. They can answer questions, send free samples, assist with ordering, and provide you with all of the information you need to choose the flooring solution that is perfect for your dancers and your space.
Regardless of the product you decide to purchase, when it comes from Greatmats, you can be confident in the fact that you're getting the best quality, pricing, service, and warranties available anywhere.