What's The Best Flooring For An Ab Wheel Workout?
By Lisa Hobbie Created: September, 2021 - Modified: September, 2023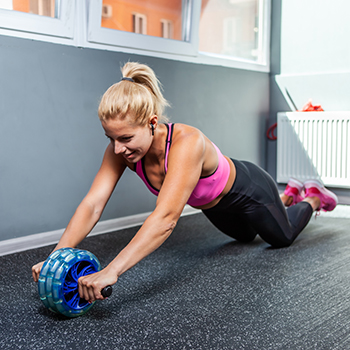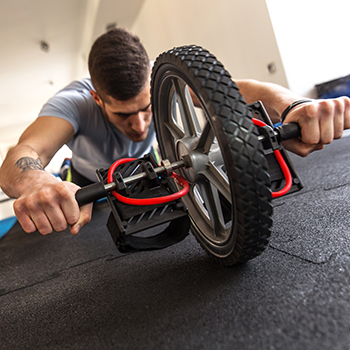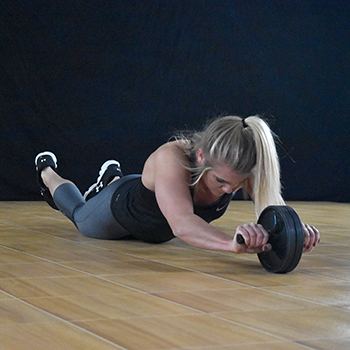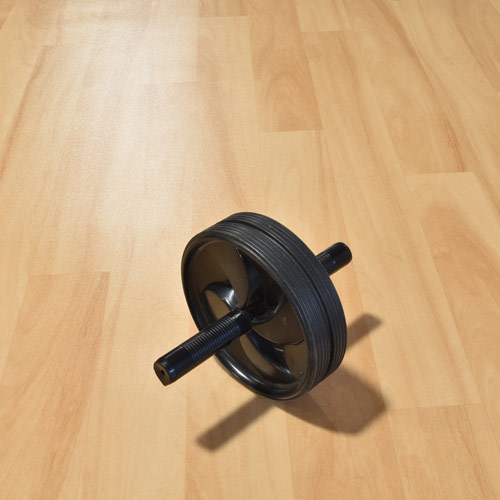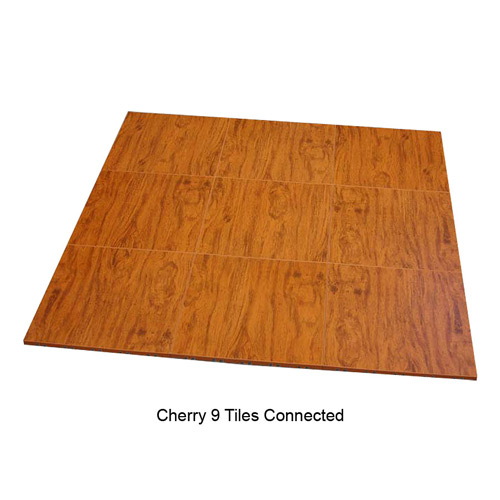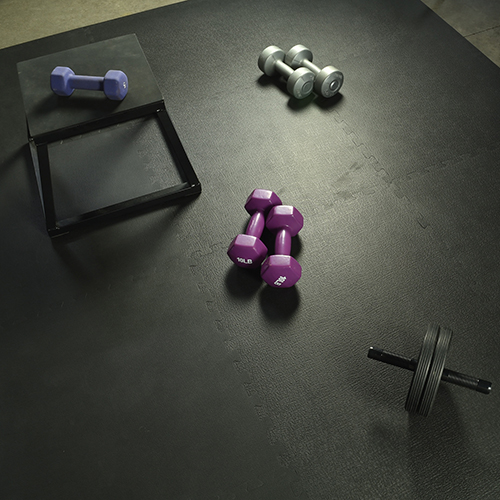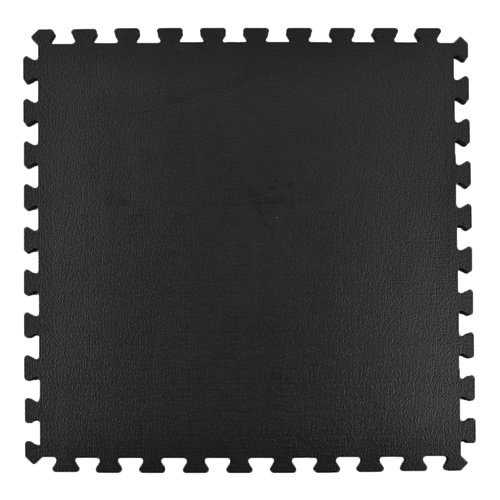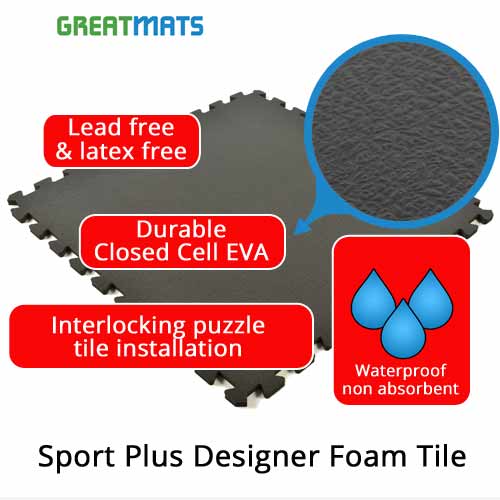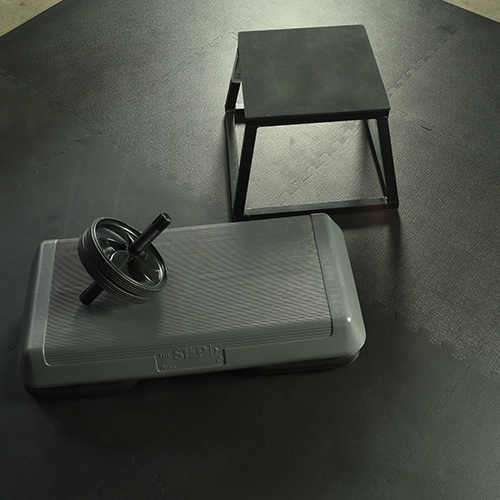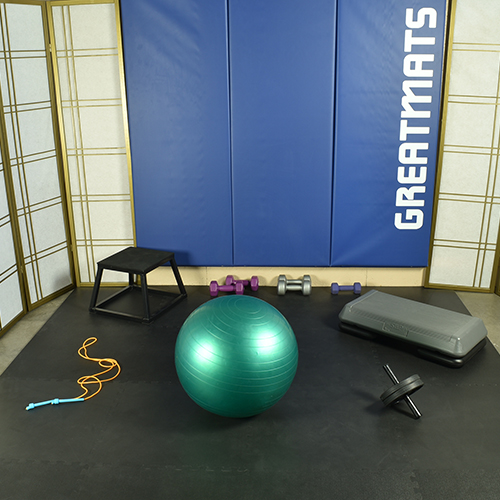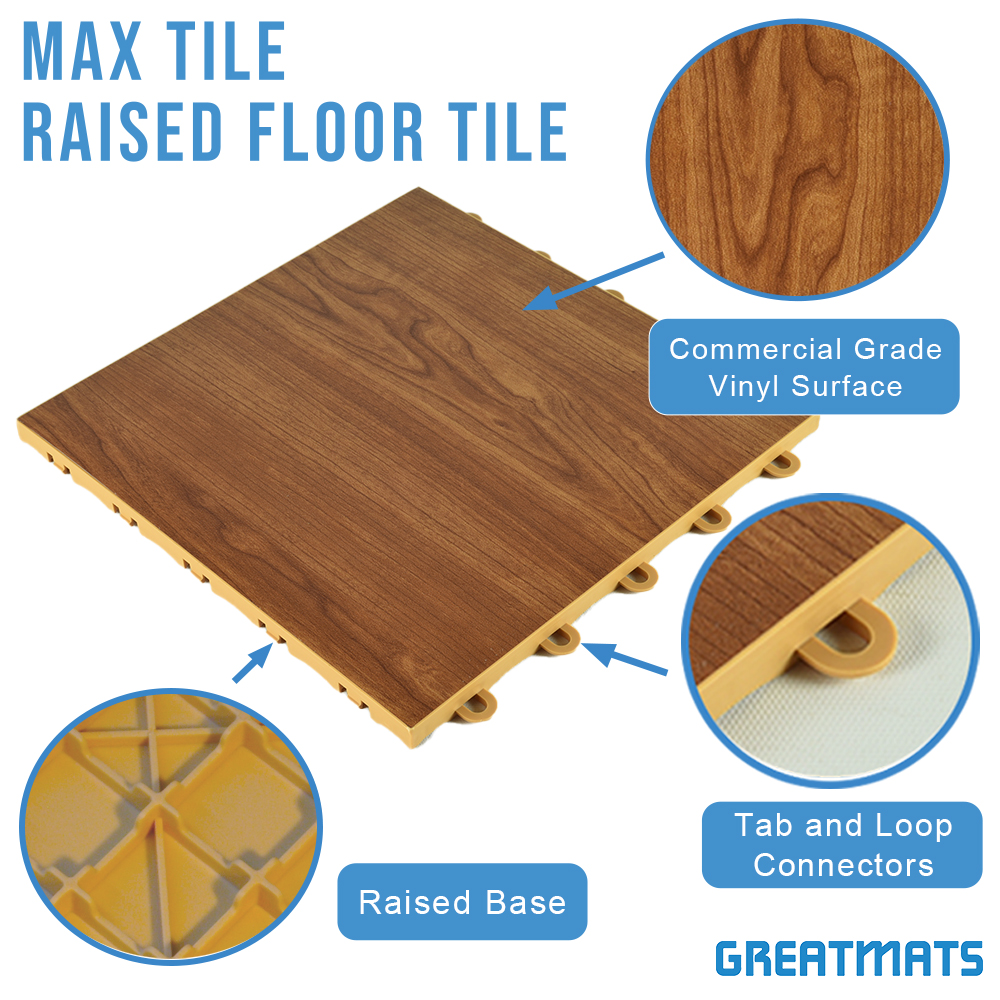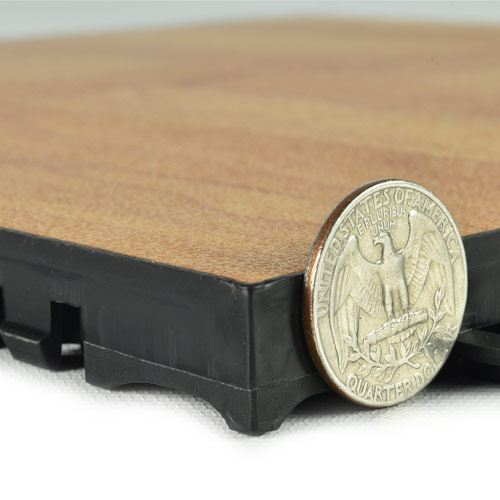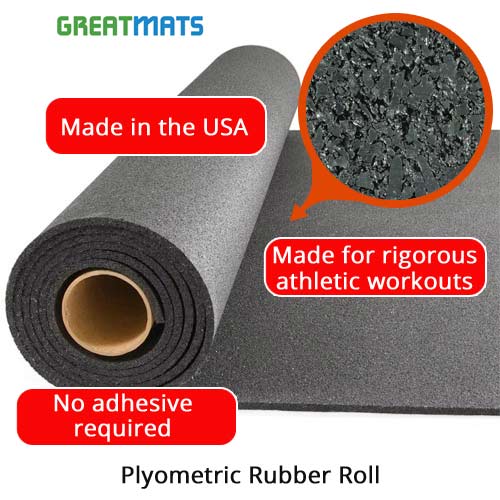 An
ab wheel workout
effectively strengthens muscles in the entire body. The best flooring will protect the user from injury and the subfloor from damage.
The ab wheel workout is one of the very best core abdominal routines available, as it also works to strengthen the arms, back, and legs. It's a great workout for beginners or advanced gym experts, as it offers so many total body benefits. With video programs and YouTube routines to follow, this is a good program to do at home.
Because the ab wheel device needs to easily roll to complete the workout, the flooring solution should not have too much traction or grip. Some users will do the workout on the knees, so cushioned support should be offered by the floor. The surface should be scratch and scuff-resistant, too.
Greatmats offers many different flooring solutions that would perfectly accommodate an ab wheel workout, with the following 5 being among the best:
These flooring products are extremely versatile, so they would not only accommodate an ab roller workout, but they would also work well for many other exercise and weight training programs.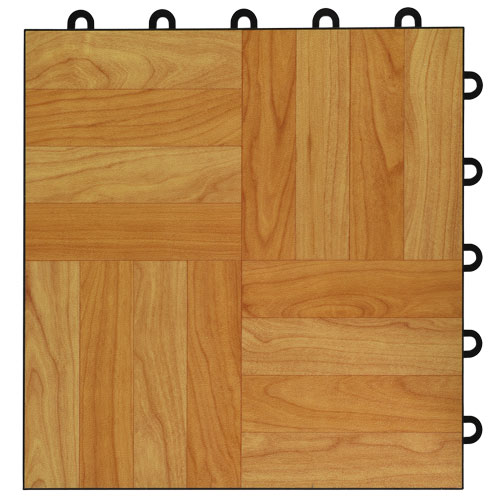 Max Tile Raised Flooring is a blend of robust vinyl and plastic, resulting in a flooring product that will perform well in just about any gym setting.
This tile is a good option for basement and garage gyms where excessive moisture may be present, as its raised design allows for airflow which reduces the chance of mildew or mold growth. With a commercial-grade vinyl laminate surface that resembles a shiny hardwood floor, this is also a very attractive flooring option.
The tiles offer versatility and outstanding manufacturing tolerances. A rubber underlayment installed under this tile can provide additional comfort and shock absorption. It's truly one of the best gym and multipurpose flooring products on the market and arguably the best choice for an ab roller workout.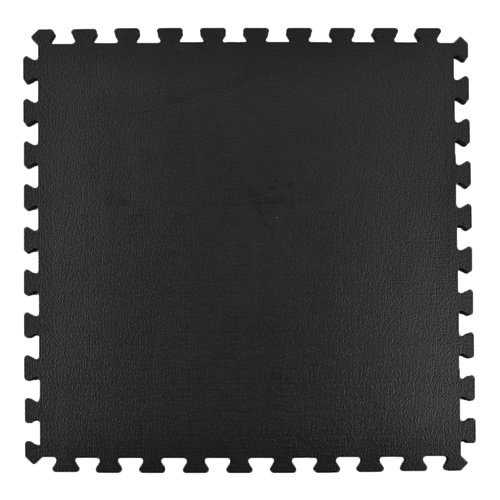 Sport Plus Designer Foam Tile is an option that could be used alone for exercise flooring, or it could be used as a subfloor for other gym flooring systems.
This high-density, closed-cell EVA foam tiles are easy to install with their interlocking design. It's a lead and latex-free product that is waterproof and non-absorbent. It is waterproof, latex-free, lead-free, and non-absorbent. It provides anti-fatigue qualities, insulative benefits, and durability.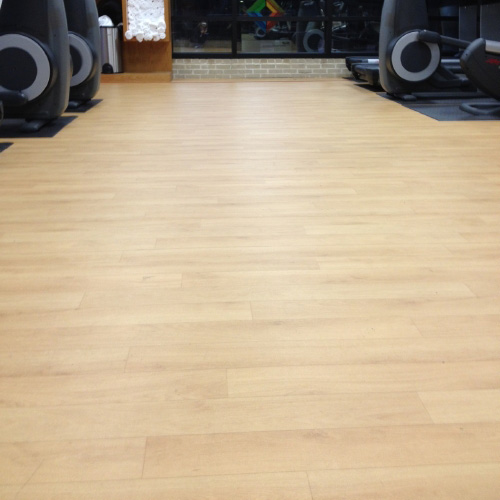 Woodflex Maple Wood Grain Full Roll faux wood flooring is a low maintenance, waterproof product. Unlike traditional wood floors, this recycled flooring product never needs sanding or refinishing.
This vinyl flooring roll is reinforced with non-woven fiberglass for stability, and it has a closed-cell foam backing. It has a 15-year warranty.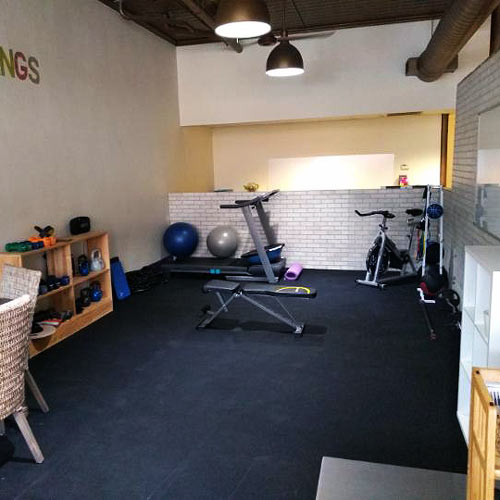 Plyometric Rubber Roll Geneva is a large gym mat that would be a good choice if you want to use it for multiple types of workouts, as it provides durability and shock absorption. It's a rolled flooring product that is made in the USA of the highest quality craftsmanship and recycled rubber materials.
The roll is a great choice if you'll be doing your ab wheel workout on your knees, as it offers more cushion than traditional rubber rolls or mats. Once in place, it will stay put, and it will offer sound absorption and protection from injury.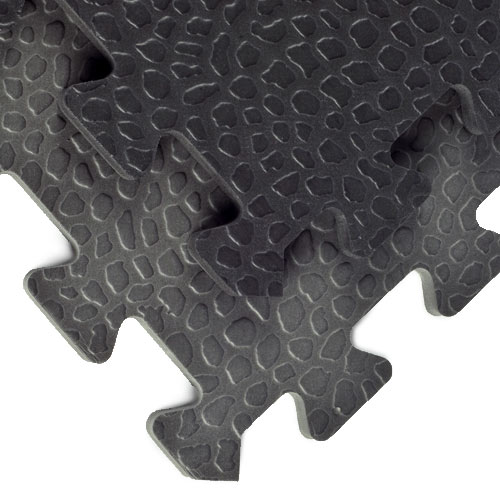 Home Gym Flooring Tile Pebble, although textured, would work well if your ab roller rolls easily and effortlessly.
This durable EVA foam flooring solution is latex and lead-free, and it is robust enough to use under heavy weight and exercise equipment - as well as ab rollers. Its lightweight, interlocking design provides an easy DIY installation, and it comes with 2 border pieces per tile.
Greatmats - For The Best Ab Wheel Workout Flooring
When it comes to versatile gym flooring options, Greatmats offers the best variety of products available. From the featured solutions to many others, there really is a product or system of products that would look and perform perfectly in your gym space and accommodate an ab roller workout really well.
Whether one of the highlighted products suits your budget and preferences, or, if you want to explore other options, friendly and knowledgeable agents are standing by - ready to help you determine what product is the right one for you. Whether you prefer rubber, foam, plastic, or even carpet, when you're ready to purchase exercise flooring, let Greatmats go to work for you!
With the best quality, service, pricing, and selection, regardless of the option you choose, you know it's the best when it comes from Greatmats!