The Best Affordable Wet Room Flooring For Indoors and Outdoors
By Lisa Hobbie Created: June, 2021 - Modified: December, 2023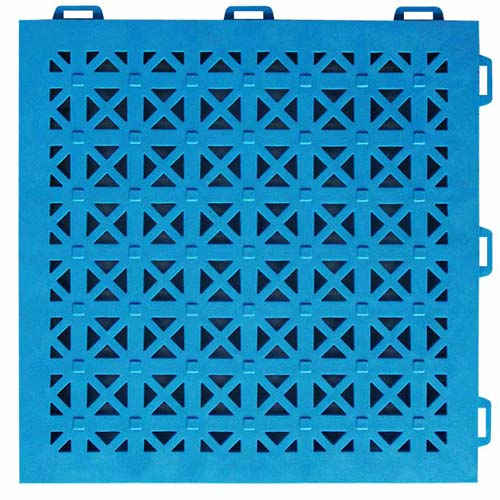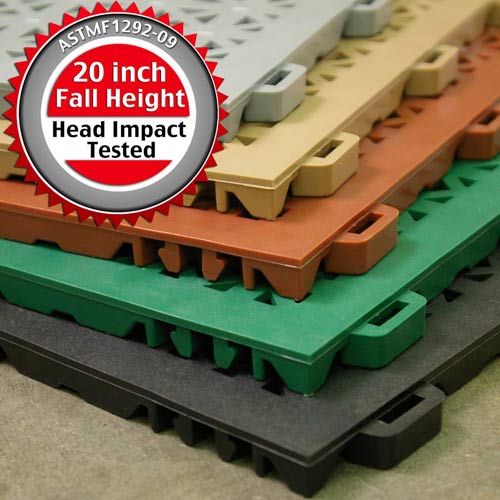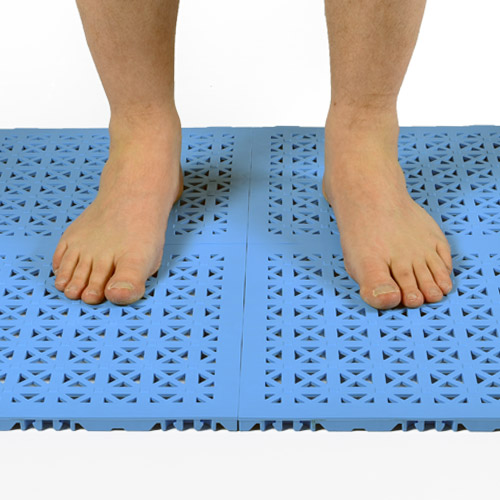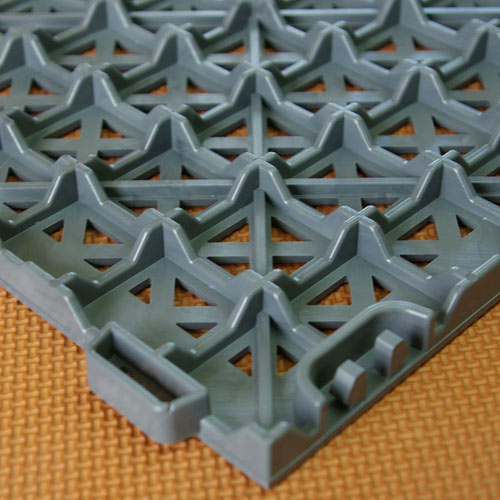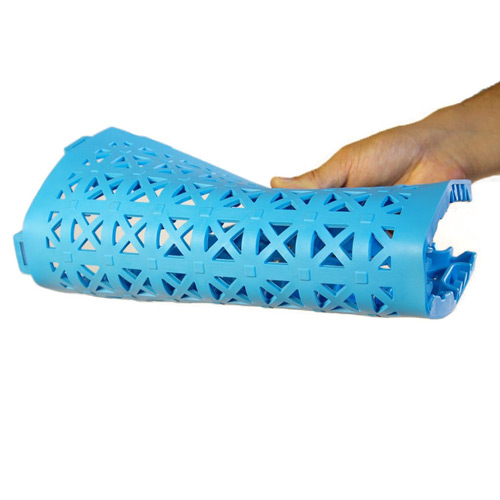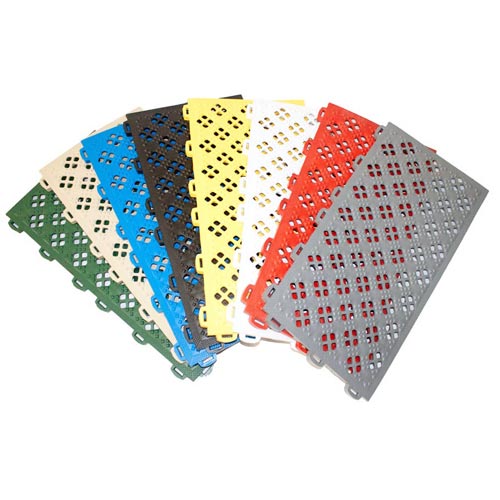 The best affordable wet room flooring will be durable, slip-resistant, easy to install, mold and mildew resistant, easy to clean, and a breeze to maintain.
There are tile, concrete, vinyl, and even wood flooring solutions that would work in a wet room, the best and most popular affordable wet room flooring solutions are:
Each of these flooring solutions would look great and perform well in a wet room. Whether a pool space, shower room, waterpark, steam room, or other wet space, these products would offer protection from a slip or fall, will help water drain and not stand on the floor's surface, and will endure lots of heavy use. Whether you are ready to build a wet room or you are updating one, seal the deal with any of these 4 products, and you will be beyond pleased.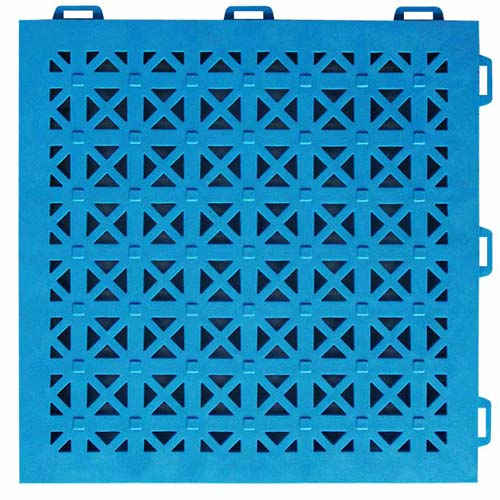 StayLock Tile Perforated Colors offer a solution for an indoor or outdoor wet space. They provide a floor that is gentle on bare skin, non-skid and comfortable.
Although this product is suitable for any wet area, it's the perfect choice for areas accommodating young kids or elderly who are prone to slipping, as it has an ASTM fall height rating of 20 inches.
This product is made in the USA, waterproof, and designed to allow for excellent drainage. These tiles are quick and easy to install with an active locking connector system, and once in place, they will not separate unintentionally.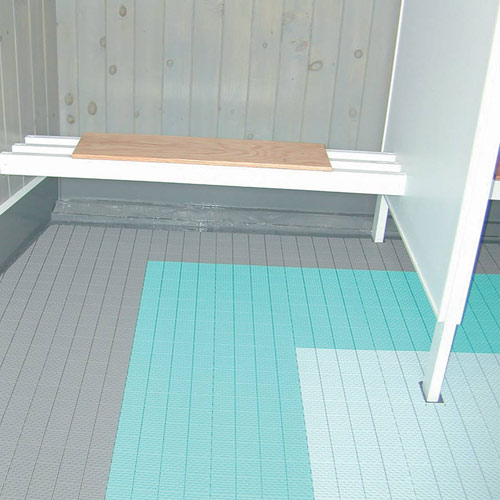 SoftFlex Floor Tile is a colorful, anti-fatigue flooring solution made of PVC that offers superior cushioning.
This flooring is made in the USA with a unique texture designed for both comfort and safety. Designed to allow for water flow-through with its raised design, it also allows for air flow beneath for more thorough drying.
This tile is fast and easy to install without adhesive, and once in place, it delivers a surface that is waterproof, slip-resistant, and antimicrobial.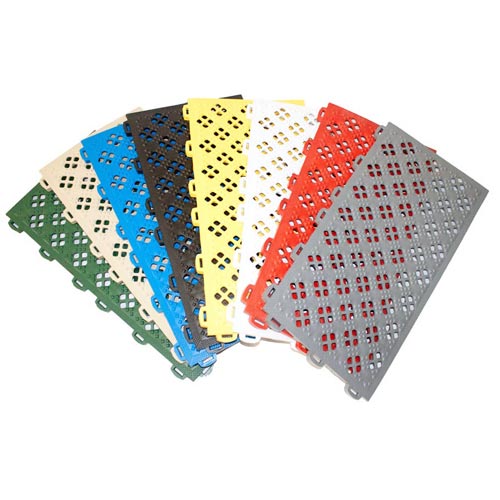 Perforated Ergo Matta Outdoor Tile is a brightly colored PVC plastic flooring solution that is non absorbent and durable.
They can be installed over any flat and hard surface, and with their 20-inch ASTM fall height rating, are great for wet play areas in hot and cold climates. They come in many different colors that will never fade or dull from the sunlight.
This product's surface design allows for fast and easy drainage, keeping the tiles looking and feeling great.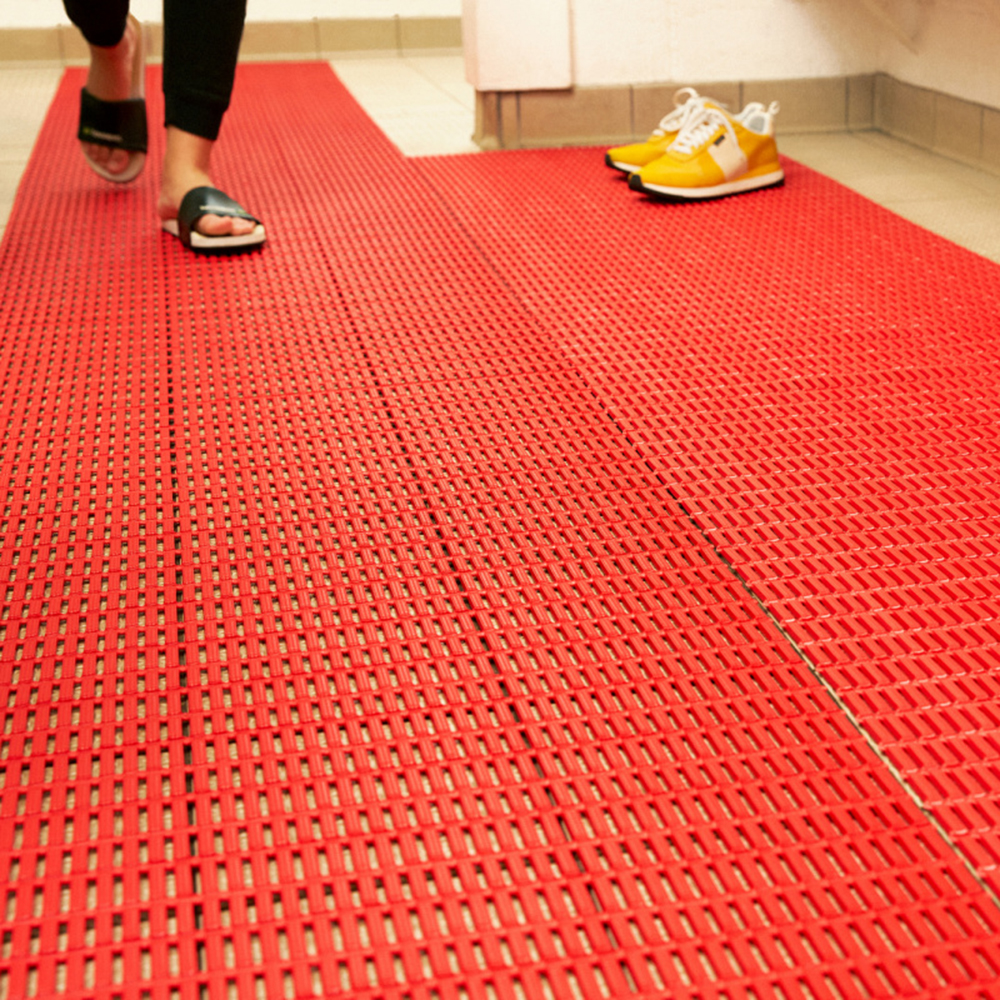 Floorline Matting 2 x 33 ft Roll can be used on a restaurant floor, in a bar area, poolside, in spas and airports, warehouses, assembly lines, maintenance areas, and factories. They are economical, light duty, and easy to cut.
This product is chemical, oil, and acid resistant. It delivers effective liquid drainage with its open grid design, and its hollow cushioned support offers fatigue relief. It's perfect for low height clearance areas, it's ADA compatible with certified slip resistance.
Greatmats - For The Best Wet Room Flooring
Choosing wet room flooring can take some time and research, but it is a process that is well worth the time investment to ensure you get the best and the most affordable option for your space.
At Greatmats, there are many different products available that look great while performing well in a wet room setting. If you have questions about which product is right for you, whether you choose one of the featured products, or, if you're interested in one of the others available, the customer service team at Greatmats can help you determine the best solution for your project.
Regardless of the product you choose, you simply can't go wrong when you purchase from Greatmats.