What Should You Look For In Roof Garden Flooring?
By Kyle Schurman Created: June, 2021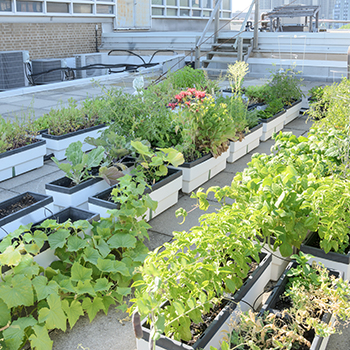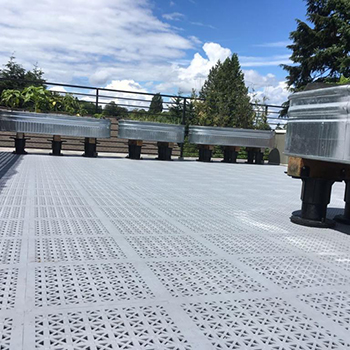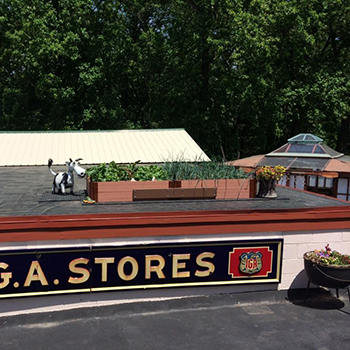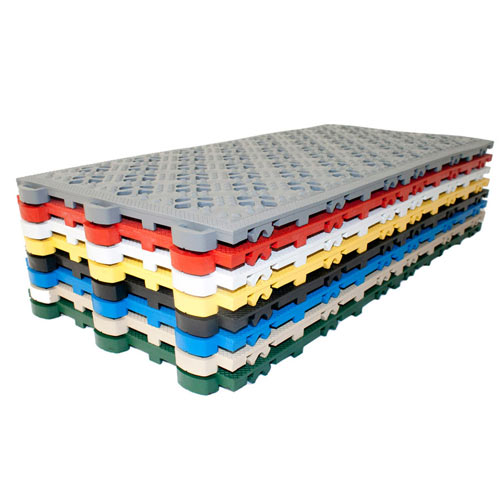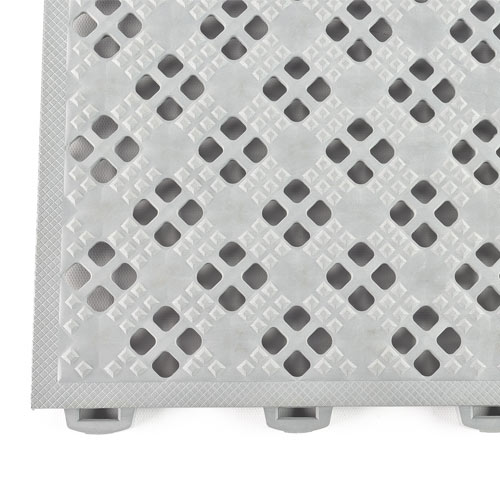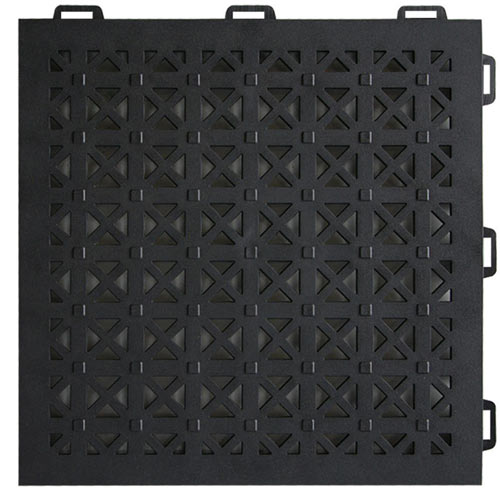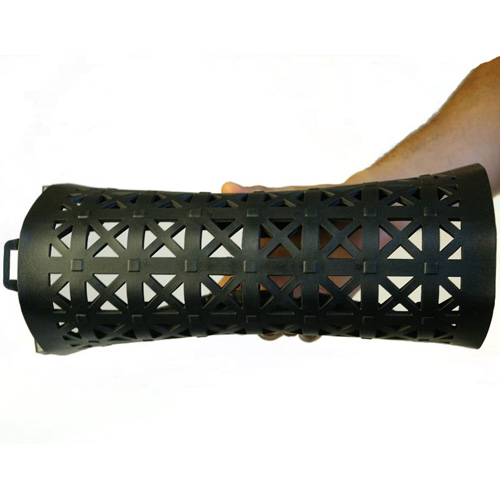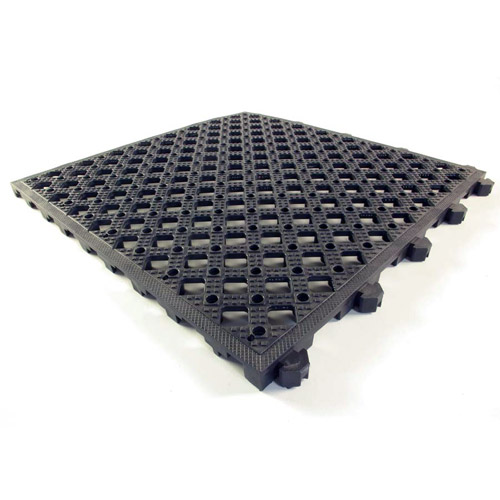 When gardening with raised plant beds on a rooftop, gardeners will want to make sure they add the best roof garden flooring to the area.
Rooftop gardens can provide a great way to maximize the usefulness of this space. With raised garden beds, the gardener has the ability to grow vegetables, flowers, herbs, and other plants.
Nearly any kind of flat roof building can make use of a rooftop garden, such as an apartment, a corporate property, a hotel, food store or a restaurant. Here are some of the top items to consider when preparing to select roof garden flooring.
Style.
Some people love using the roof garden as a relaxing space for yoga, meditation, reading, or a similar activity. Using a material for the floor that will enhance the relaxing feeling is a smart idea.
Cushioning.
A flooring with a bit of cushion is ideal for a rooftop garden. The gardeners will often stand or kneel around the vegetation beds, working on the plants, so a forgiving roof garden flooring works nicely.
Durability.
The roof garden flooring should be able to stand up to all kinds of weather without suffering damage. The area around the raised garden beds may have loose soil spilled onto the floor or may be wet after watering the beds, so a tough flooring works nicely.
Slip-resistant.
For those who want to add a walk path around the beds, having a slip-resistant material will keep visitors safer, especially if the area is wet from rain or watering.
Drains automatically.
To remove the possibility of water pooling on top of the tiles, selecting a floor with perforations that extend through the entire thickness is a good idea. Water will drain away, leaving the area around the beds safer.
Easy to clean.
With spilled dirt and dead plant material sometimes ending up on the floor instead of staying in the bed, the flooring should be easy to clean. Rinsing it with a hose is the best solution.
Weight.
Carrying heavy flooring materials up to a rooftop can be extremely difficult, so tiles should be lightweight enough to carry, but heavy enough to keep from blowing away during strong winds. Some rubber roof membranes are delicate, meaning they cannot support heavy tiles or those with sharp edges on the bottom.
What Are Some High Quality Black Roof Garden Flooring Tiles?
When putting together a rooftop garden with raised flower beds, the gardener often will want the flowers and plants to be the first thing that visitors notice. For this reason, having a flooring color that won't compete with the flowers is desirable.
A couple of different black tile models will work nicely on a rooftop. The dark color in the tiles will make certain the plants become the star of the show.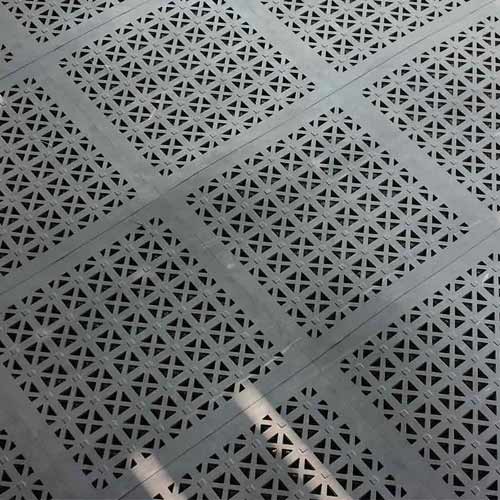 The StayLock Perforated Tile is an excellent choice for this use case. It has an all-black color that will look great on a rooftop. It won't show stains from fertilizers, either.
The StayLock tile has triangle shaped perforations that extend through the entire 9/16-inch thickness of the tile, allowing water to drain away efficiently.
With dimensions of 1-by-1-foot and with a weight of 1.34 pounds, these tiles are easy to handle for a DIY installation. They use a hidden interlocking edge to create a layout with clean lines.
Customer Susie of Willow Street, Pa., successfully installed these tiles around raised garden beds on a rooftop, safely covering the rubber membrane on the roof.
Customer "RPD" did the same, creating a small rooftop garden to start and steadily increasing its size the past few years by adding more tiles.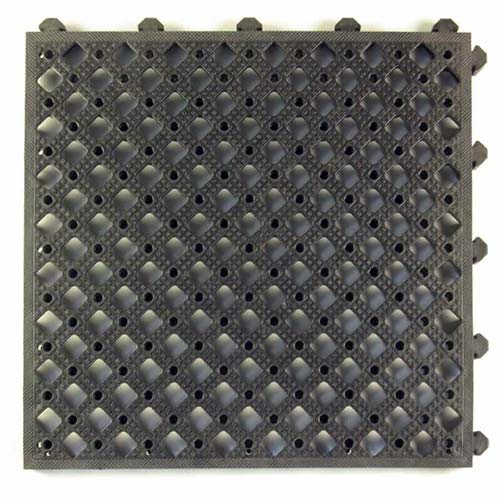 Like the StayLock tile, the Safety Matta Perforated Tile consists of PVC plastic. This is a cushioned type of flooring that will remain comfortable when standing or kneeling to work on the garden beds.
The Safety Matta tile is another all-black product with diamond-shaped perforations that run through the entire 1-inch thickness. Rainwater will not pool on the top of the tile.
Each interlocking tile measures 1.67 feet square, so it'll cover more space than the smaller StayLock tile. Each tile weighs 5.6 pounds, so installation will remain easy for a single person to tackle.
One of the best features of this tile is the diamond shield tread design, which delivers an anti-slip texture that's perfect to use around areas that frequently are wet. Gardeners can walk across these tiles safely, even immediately after a rainstorm, thanks to the great grip that these tiles provide.
Do Bright Colored Tiles Work for Garden Floors on Roofs?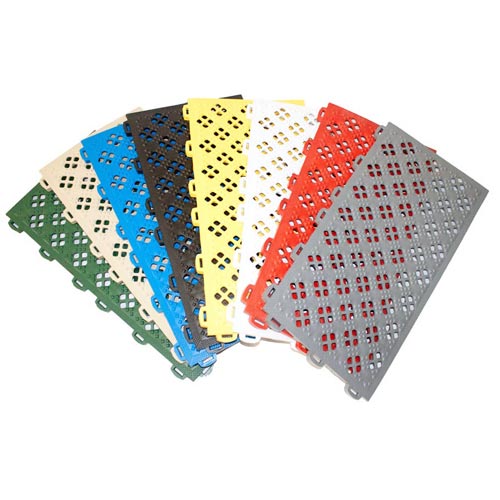 For a vegetable garden where most of the plants are green, some gardeners will want to add in a splash of color in the flooring. One of the best ideas for bright colored rooftop flooring for a garden space is the Ergo Matta Perforated Outdoor Tile.
With the universal hidden interlocking edge on these tiles, gardeners can mix and match colors as desired to create interesting patterns. After connecting adjacent tiles, they will maintain a clean look between tiles with a visible flat edge.
These tiles are available in eight different colors, including:
Beige

Black

Blue

Green

Gray

Red

White

Yellow
These PVC plastic tiles have diamond shaped perforations that extend through the entire 9/16-inch thickness, allowing water to drain away quickly. The PVC plastic has a nice level of cushioning, ensuring a comfortable space for a long day of gardening.
Both the Staylock Perforated Tiles and Safety Matta Tiles do also have color options available.