What Textures Are Available For Carpet Tiles?
By Paige Cerulli Created: February, 2022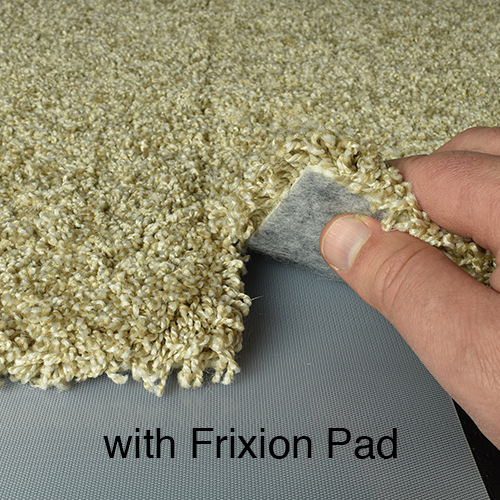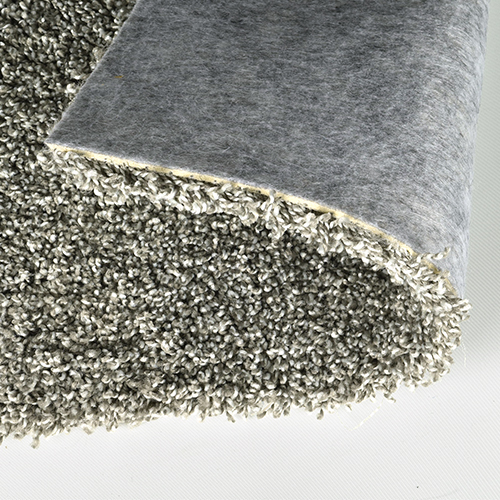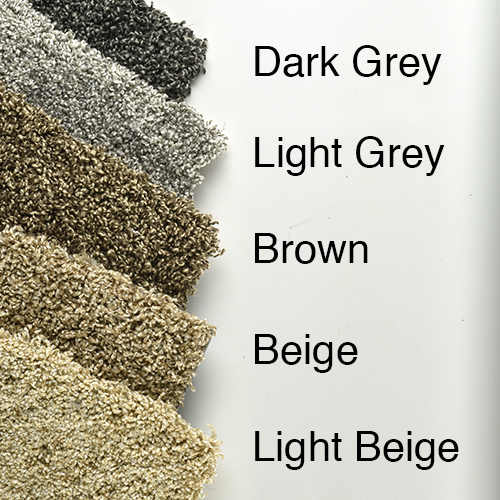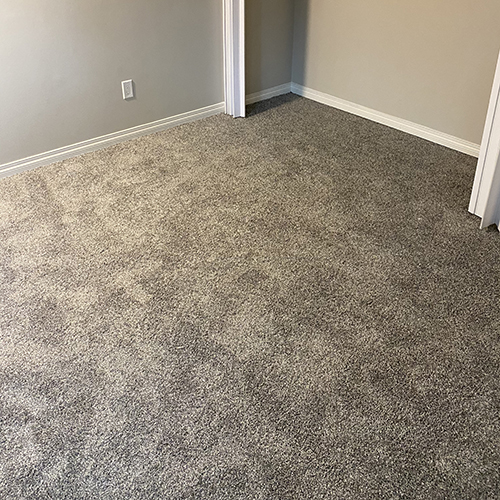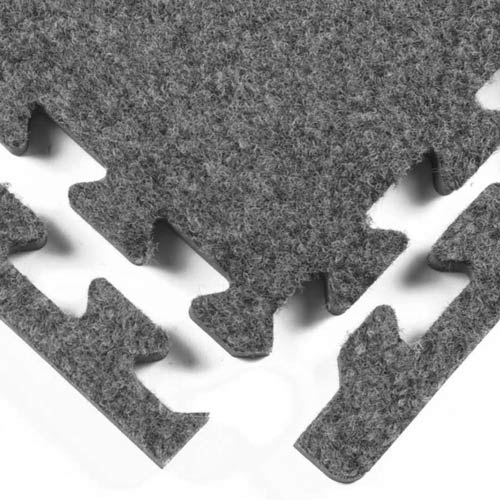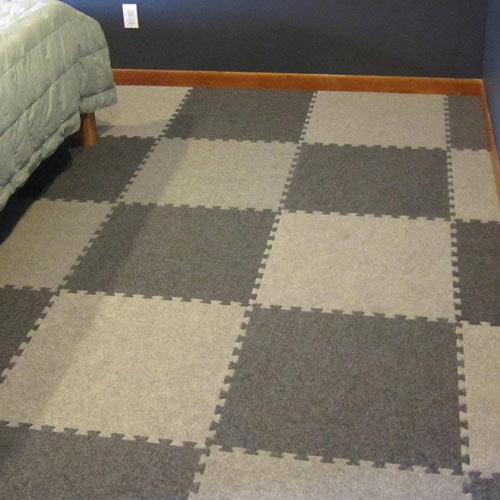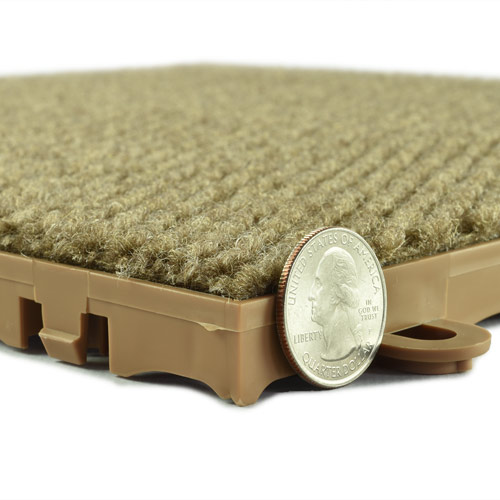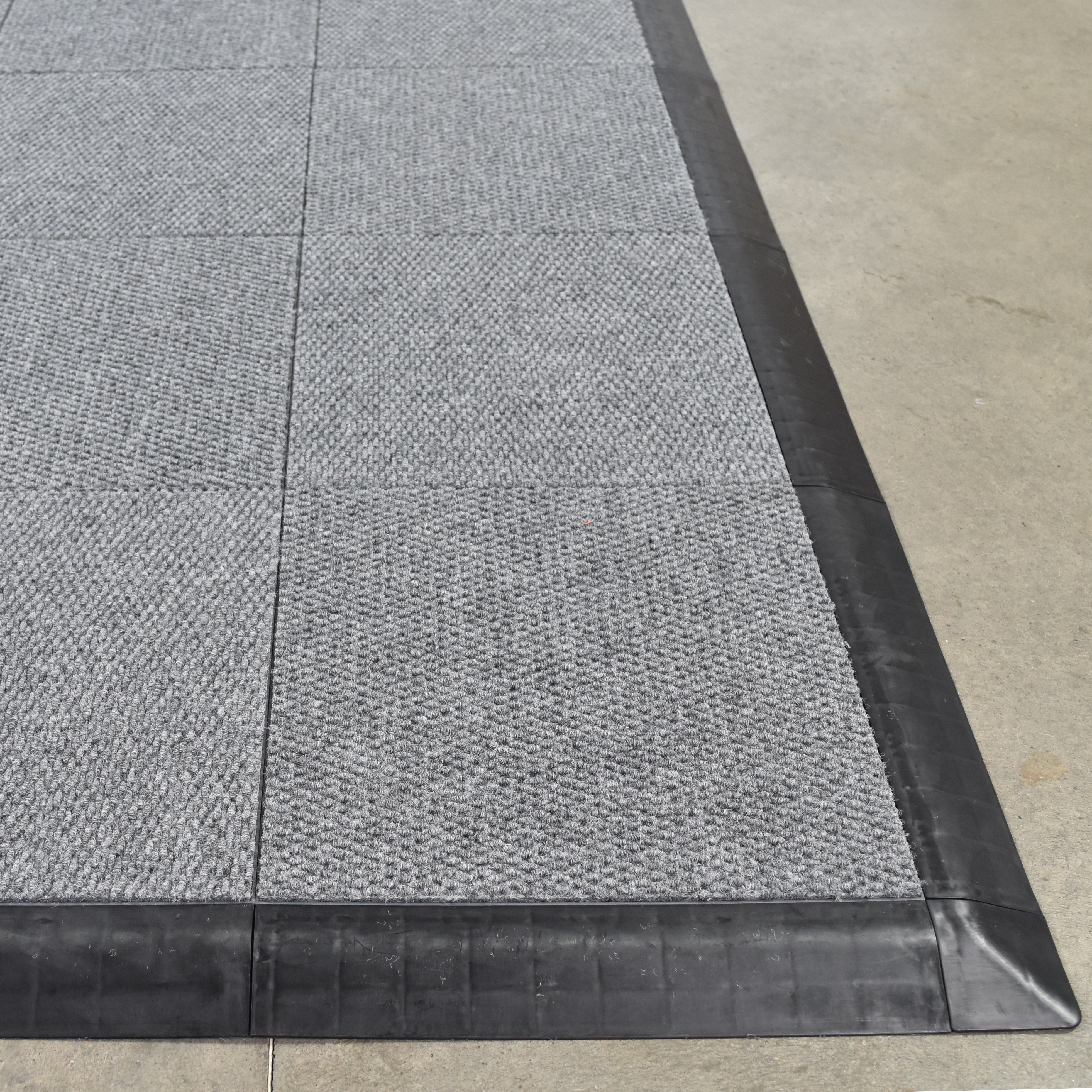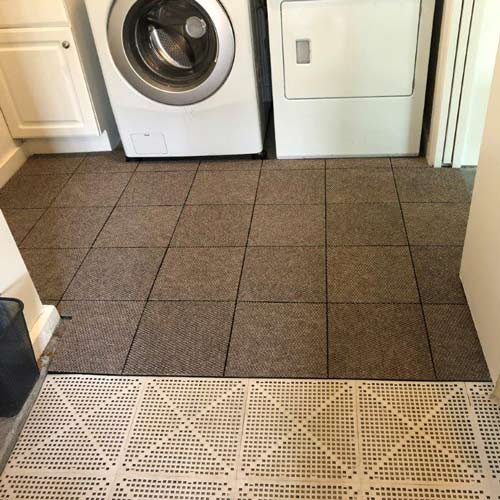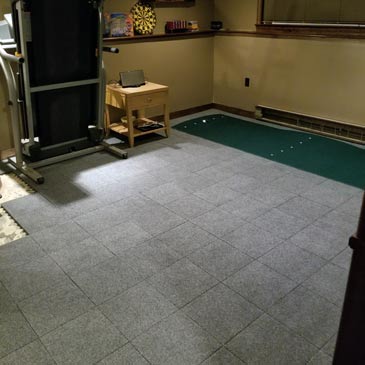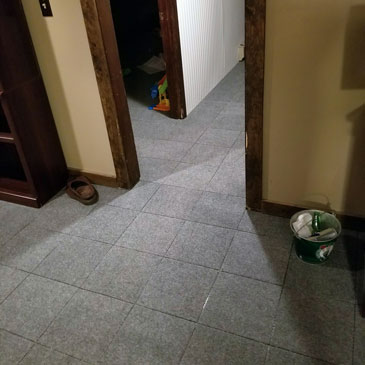 When you're shopping for a carpet tile, you won't just have to think about the size, color, and overall design that you want. You'll also need to think about which carpet tile texture is best for your project.
Different Carpet Tile Textures
The texture of a carpet plays an important role in that carpet's durability, feel, and overall performance.
Plush
A plush or shag carpet is soft to the touch and soft underfoot. The long pile height that's often ½- to ¾-inch adds plenty of shock absorption and cushion that makes plush carpet supremely comfortable.
Crochet
A crochet carpet has a distinctive textured look. These carpets tend to be highly decorative and often feature bold patterns.
Crocheted carpets tend to feature lower pile heights. Carpets designed with a tighter weave are usually more durable than carpets with a larger, looser weave.
Frieze
Frieze carpet features tightly twisted fibers that look a lot like hook and loop strips. The fibers appear to be kinked, which adds body to the carpet.
A frieze carpet offers a comfortable feel and is highly durable. This type of carpet is ideal for areas that receive lots of foot traffic.
Berber
Berber carpets are made with thick loops of fibers, instead of individual fiber strands. The fibers are tightly woven and have a low pile height, which makes the carpet highly durable.
Berber carpets are often neutral toned, but their dense weave helps to prevent spills from soaking down and staining the fibers. These carpets are ideal for high-traffic areas.
Top Carpet Tiles to Consider
At Greatmats, we offer
carpet tiles
in various textures. We've highlighted four favorites to help with your shopping.
LCT Plush Luxury Carpet Tile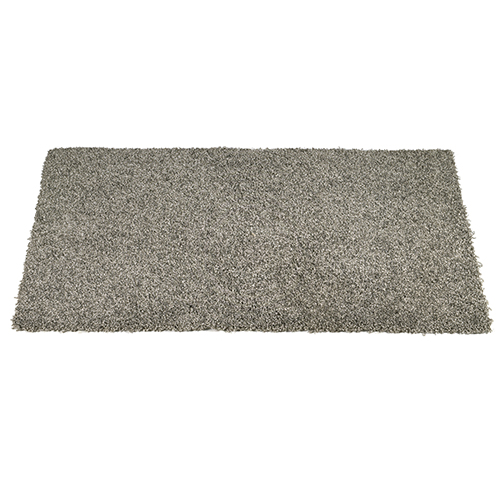 The LCT Plush Luxury Carpet Tile features an eye-catching plush texture that will enhance a living room, bedroom, basement, family room, or other space. The solution dyed polyester offers excellent stain resistance and won't absorb liquids.
A natural woven jute backing is paired with a waterproof pad for durability and versatility. The tiles are stain and fade resistant, and they're also hypoallergenic, ideal for family spaces.
These unique tiles are incredibly easy to clean, since you can peel them up and wash them in a front load washing machine. They're an innovative take on home carpeting, and at 24 x 40 inches, they're easy to transport and install.
These tiles are made from 30% recycled material and they can be recycled, themselves , at the end of their lifespan. They're backed by a 15-year manufacturer warranty.
Royal Interlocking Carpet Tile ⅝ Inch x 2x2 Feet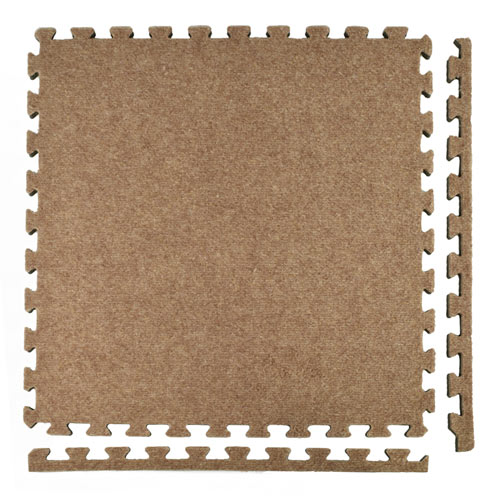 The Royal Interlocking Carpet Tile features a shorter pile for a clean, tight surface. These plush tiles create warmth and comfort, thanks to their ½-inch-thick anti fatigue backing.
Bonded EVA and polyethylene material on the tile's undersize is thick and soft, so the tile easily transforms cold spaces into more inviting surfaces. While the tiles are soft, they're strong enough to withstand furniture, though heavy furniture left in place for long periods of time will likely leave indents.
Since each tile measures 2x2 feet, you can quickly cover larger spaces with the tiles. Their interlocking design makes for easy installation.
The tiles include border pieces for clean, finished edges for a beautiful installation. You can perform island installations, or you can also easily cut the tiles to fit a wall-to-wall installation.
These tiles are ideal for basements, trade show booths, and theaters. They're waterproof, odor proof, and stain resistant, making them highly versatile and easy to use.
Carpet Tiles Modular Squares ⅝ Inch x 1x1 Foot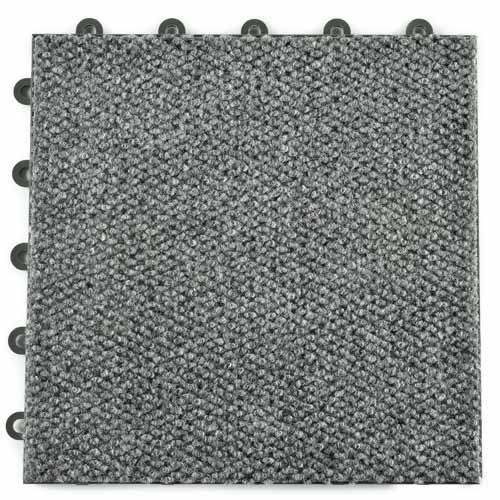 The Carpet Tiles Modular Squares ⅝ Inch are soft and durable tiles that are made here in the USA. They feature a woven texture that is visually intriguing and that adds to the tile's durability.
A durable plastic polypropylene base is paired with a recycled content carpeted top, and the tile can withstand heavy rolled loads. The carpet tile is soft yet durable, and it creates a buffer against cold concrete floors.
These tiles are soft yet durable, and their raised base means that water and air can freely circulate beneath the tile. That quality makes them ideal for use in areas where moisture may be an issue, including in basements, laundry rooms, entry ways, and more.
The tiles feature interlocking connectors that click together for an easy DIY installation. There's no need for adhesive, and the tiles can be removed again as needed.
That easy removal means you can also use these tiles for temporary installations in trade shows and event floors. The tiles are available in two colors that complement many decor styles.
You can easily cut the tiles to fit an area by using a sharp utility knife. Border pieces are also available for a clean, finished installation.
Highly durable, they're backed by a one-year manufacturer's warranty. They can be vacuumed as needed for easy maintenance.
For more on this topic please review our
Carpet Tiles
product page.