What Makes a Good Handstand Mat?
By Kyle Schurman Created: May, 2021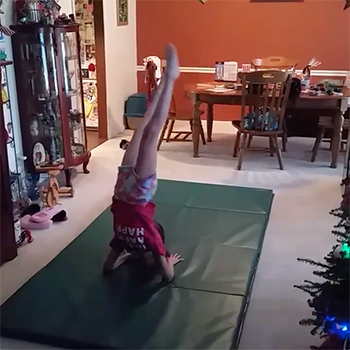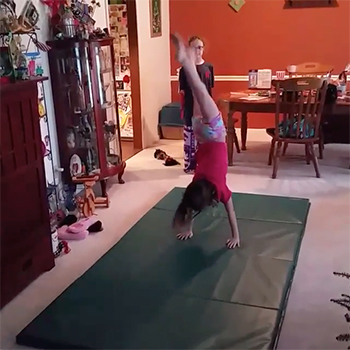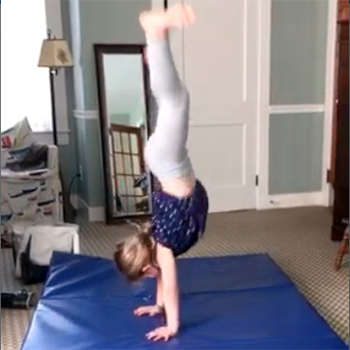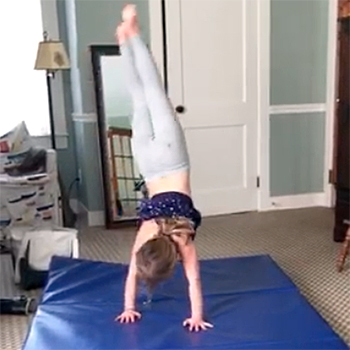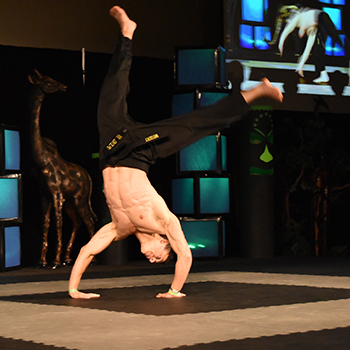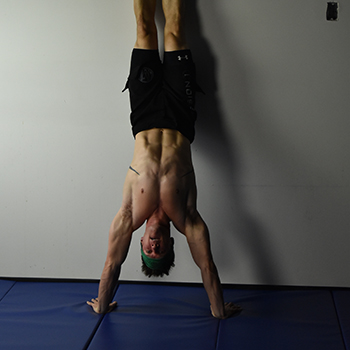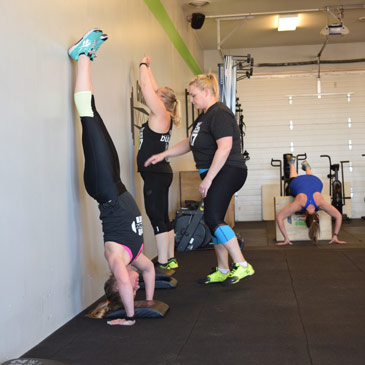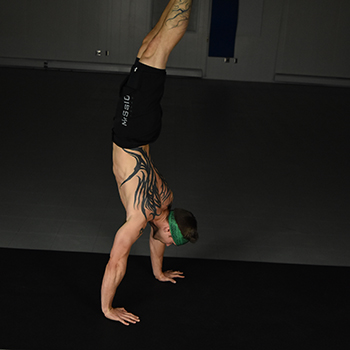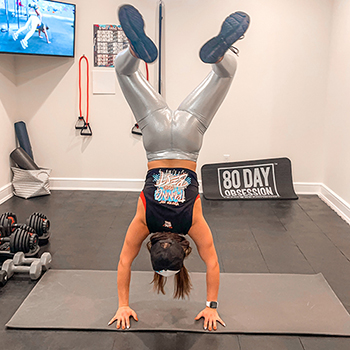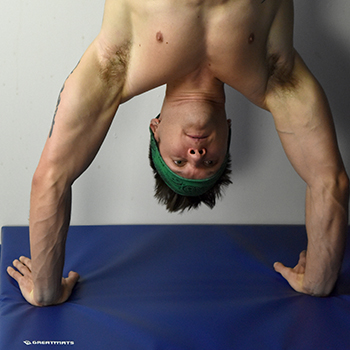 When working on gymnastics or cheerleading skills at the house or at a studio, having the right handstand mat can help the athlete have more success. Handstands are among the most basic skills gymnasts and cheerleaders need to learn to do, as many other skills build off the handstand.
So having the right flooring to help with mastering this skill is extremely important. Some of the best options for a handstand mat include:
Incline Wedge Mat

4x8 Discount Gym Mat

Rubber Flooring Roll

Premium Martial Arts Karate Mat

StayLock Orange Peel Tile
What Are the Mats With the Highest Level of Cushion for Handstands?
For those who are just learning to do handstands, having plenty of cushion in the handstand mat is important. The athlete may fall several times while learning this skill, so a thick foam mat that compresses under pressure will provide protection from injuries.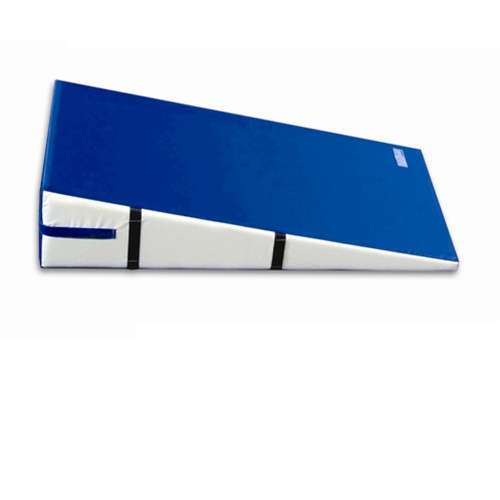 The Incline Wedge Mat is a great starter mat for beginners. It has a wedge shape, creating a ramp. With a downhill flow in the wedge shaped mat, the athlete can make use of gravity to gain a boost in reaching the handstand position.
This is a vinyl covered foam cheese wedge shaped mat. The thick vinyl delivers stability, so the athlete doesn't sink too far into the soft foam, which would create a stumbling hazard.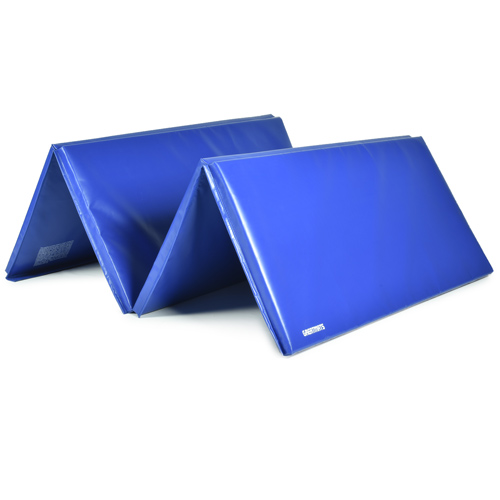 For those who prefer a flat style in a soft cushioned gymnastic mat, the 4x8 Discount Gym Mat is a popular choice - especially for those doing handstand pushups. It has 1-3/8 inches of thickness in the foam, while a 15.5-ounce vinyl layer covers the entire mat, giving it stability. It works for handstands, roundoffs, and standing backflips, according to a review by customer "Gymnast's Dad".
This mat folds accordion-style, making it easy to store the mat after the workout. It includes double stitched seams, so it will stand up to all kinds of pressure from the cheerleader or gymnast falling or jumping on it.
What Flooring Works for a Handstand Mat and for a Home Gym Floor?
To cover a large space for multiple gymnasts or for a space that will double for handstand workouts and as a home gym, the mats listed earlier may not work as well. Instead, consider rubber rolls or interlocking tiles for a bigger coverage plan.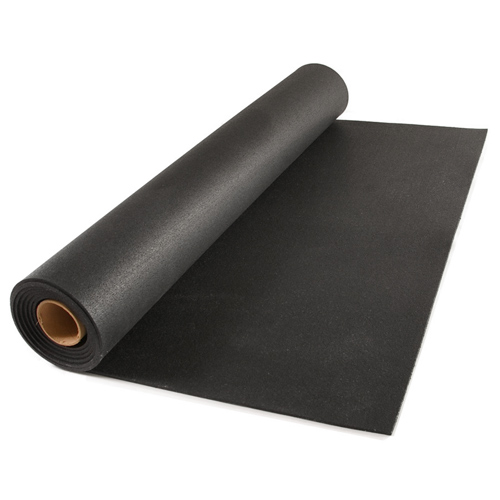 The Rubber Flooring Roll is available in a custom cut length and a 4-foot width, so it can cover a large space for a reasonable price. At only 5/16 inches in thickness, this rubber roll will not weigh as much as some thicker rubber flooring products, which makes the layout process go smoother.
The surface of the rubber roll has plenty of durability, as well as a slip resistant design, which is great for working on handstands, as the athlete doesn't have to worry about the hands giving way. This will be a significantly firmer surface than the previously mentioned mats, so it should be reserved for those more experienced in handstands and those planning to do handstand walking.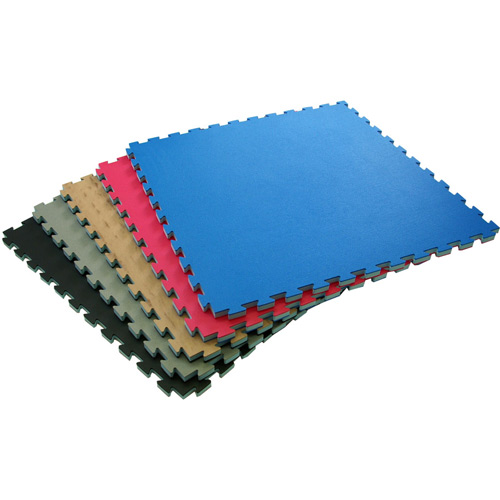 For an easy installation option, try the Premium Martial Arts Karate Mat and its puzzle style edges. These edges fit together tightly, so there's no need to add glue.
The tiles consist of a high density EVA foam, which yields a lightweight design that also has a nice level of durability. Measuring 1 inch in thickness, it will give athletes just learning how to do handstands the cushioning they need to protect against falls while still being firm enough for handstand walks. The foam has a nice level of texture, helping athletes prevent slips.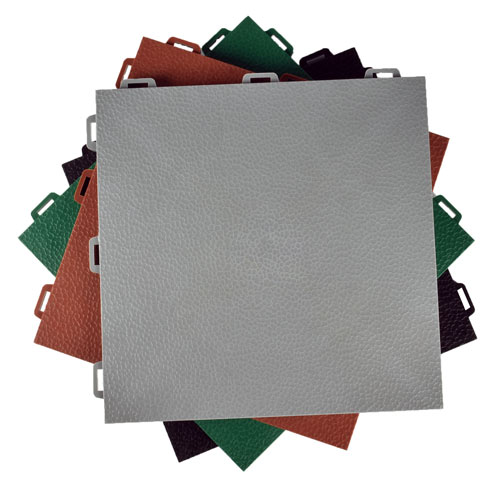 The StayLock Orange Peel Tile also provides an interlocking tile design, but it uses a hidden interlock system of tabs and loops that create a clean look in the installation with straight edges. The tiles lock together tightly without the need for glue.
The top of each tile has a slight texture that resembles the surface of an orange peel, which helps those working on handstands avoid slipping.
This type of tile is highly durable, consisting of PVC plastic and carrying a 5-year limited manufacturer warranty. However, it still provides a little bit of cushioning, similar to EVA foam tiles, which helps to guard against falls.
Why Are Handstands Important to Learn?
Handstands have a significant role in cheer and gymnastics skills, but they work for many other exercise sessions too, creating strong forearm muscles and other benefits.
Handstand pushup. With this type of exercise, start in a handstand position and do an inverted pushup. The athlete can lean against a wall for stability during the handstand with this workout.

Mexican handstand. With this exercise, the feet end up over the body, but the athlete will press the chest out the other way. This is an advanced position that helps with yoga.

One arm handstand. The one arm handstand has the athlete balance on one arm instead of two, which requires an advanced level of balance.

Plyometric handstand. This involves doing a modified pushup that helps with the strength levels needed in plyometrics or CrossFit.

Walking handstand. With a walking handstand, start in a handstand position. Then use the hands and arms to "walk" or travel across the handstand mat. This builds strength and balance.
These are dynamic types of workouts and are only useful after the athlete masters the basic handstand. Perform any of these advanced workouts with care.