What Is The Difference Between A Balance Beam Mat And A Dismount Mat?
By Lisa Hobbie Created: March, 2021 - Modified: June, 2021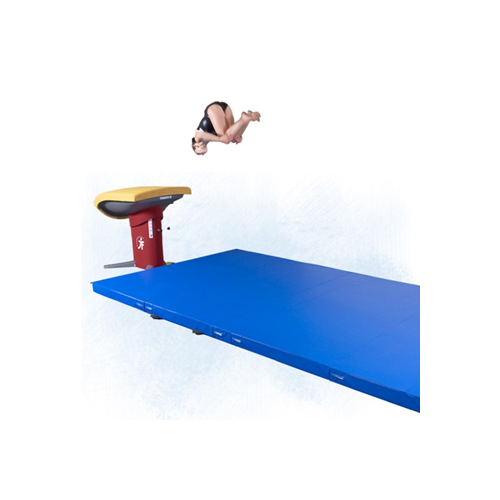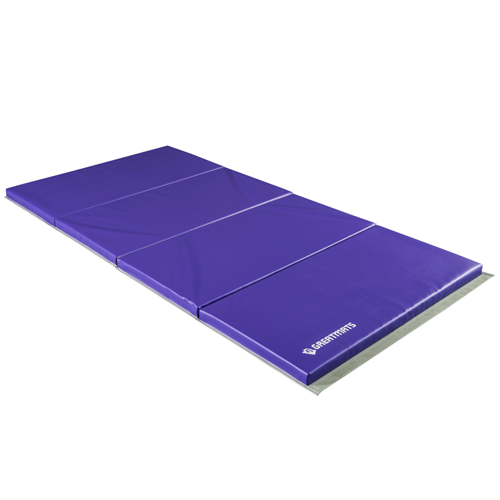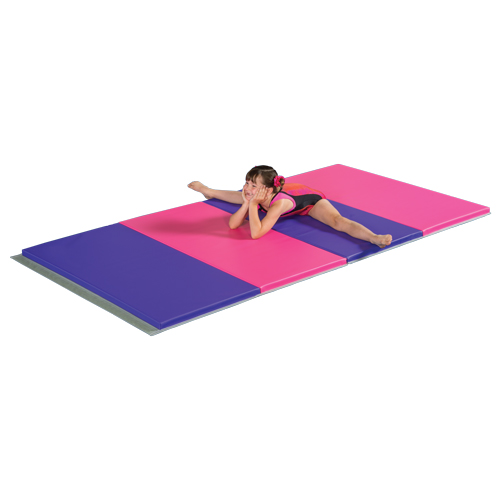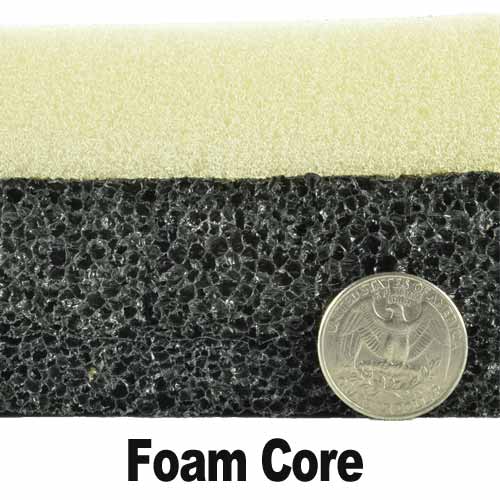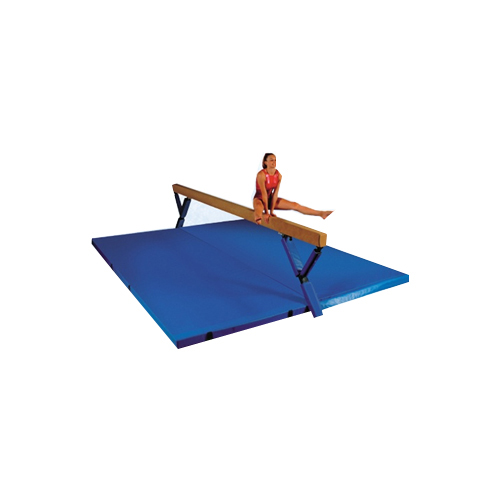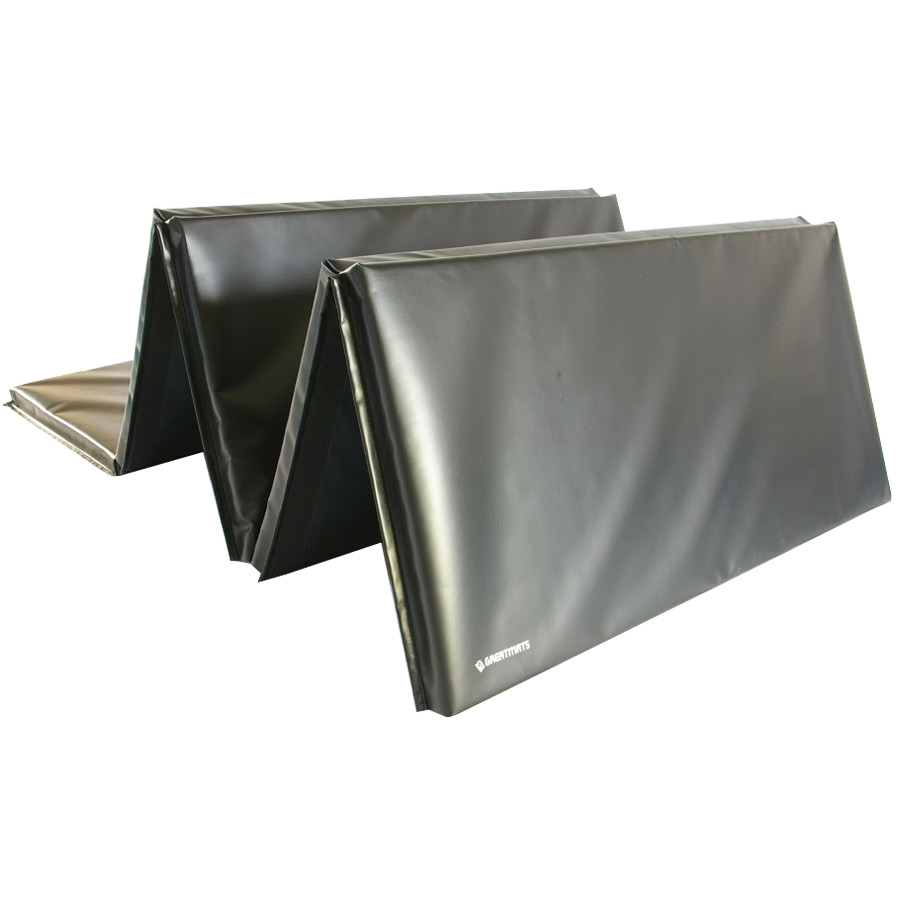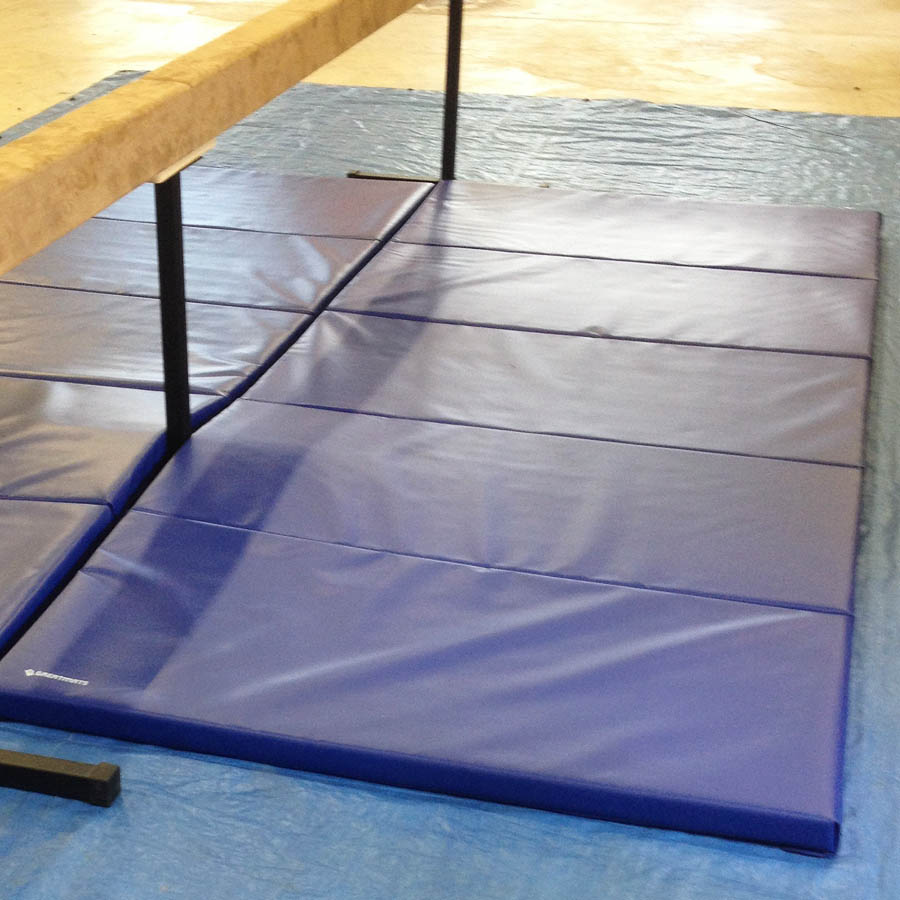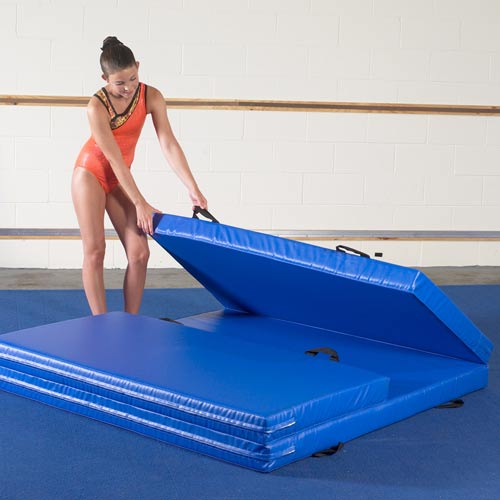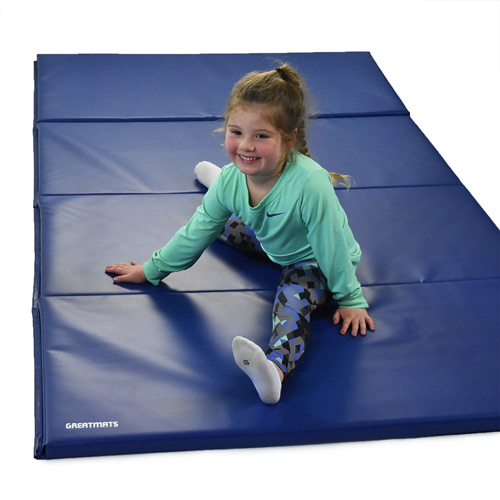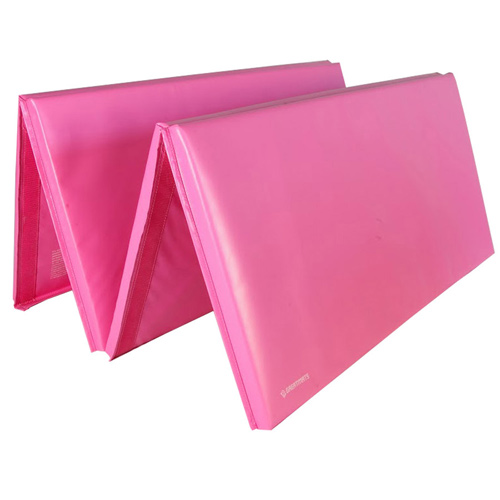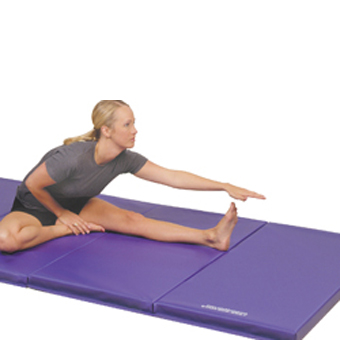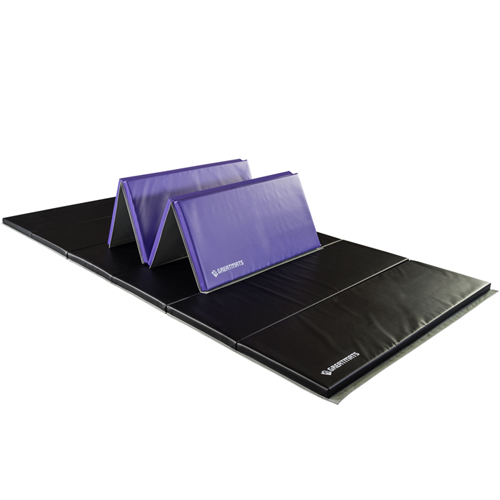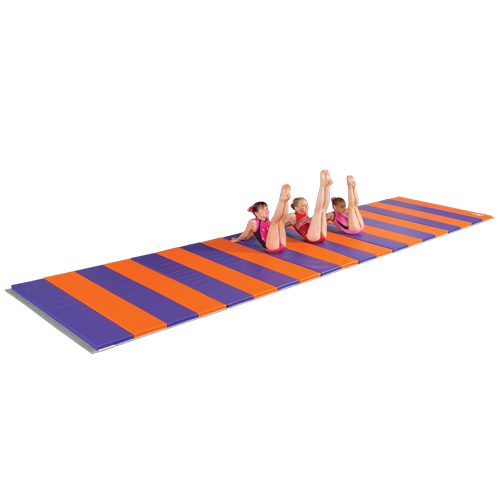 There are numerous thrilling sports and activities to participate in and watch, with gymnastics being among the most popular. Watching or participating in the floor exercise, vaulting, and bars is anything but boring, and the amount of athleticism involved is unmatched. The balance beam exercise is one that sports enthusiasts love to watch, because the mix of balance, strength, and skill required to master it is crazy. Along with that, there is such a high risk of severe injuries like concussions, torn muscles, and broken bones. If a gymnast leaps into the air and lands wrong, she or he will likely fall off of the beam. If a balance beam mat is present, it will help improve the outlook of the erroneous land.
There are many different types of mats used in gymnastics, from foam landing mats to go under high and low bar equipment to training mats to use while mastering new skills. The balance beam exercise requires a few types of mats -
balance beam mats and dismount mats.
Both serve major roles and are an essential part of the beam exercise, and Greatmats offers the best of both mat types which can be placed in a horizontal fashion on existing solid flooring.
What are balance beam mats?
Balance beam mats are an essential tool to put into place for a gymnast's safety when performing on the beam. They are placed beneath the beam, so if the gymnast should slip and fall off the beam during their routine, there is a level of protection to help minimize or eliminate injuries.This mat provides a cushioned pad or safe surface on which to land, and it gives gymnasts a sense of security and boost of confidence as their concern of injury in mitigated.
Greatmats offers the best balance beam mats on the market, with the following four options being among the best: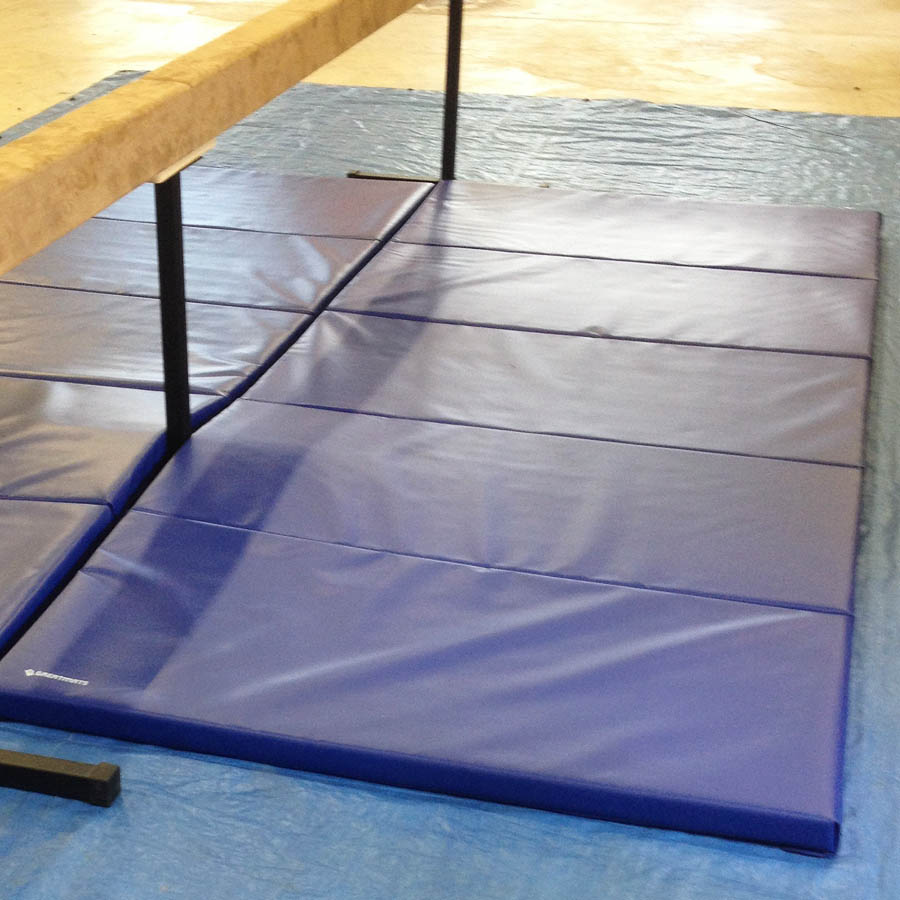 The 4x10x2 Gym Mats offered at Greatmats are super durable and versatile mats that work well as balance beam mats. They are among the best on the market and made from top notch materials, like EPE foam, vinyl, and double stitched seaming. They have a rugged 18-ounce vinyl cover that stands up to very rough treatment and heavy use, and they offer softness and shock absorption. This mat is among the best in terms of quality, durability, and versatility, and it is available in black and blue.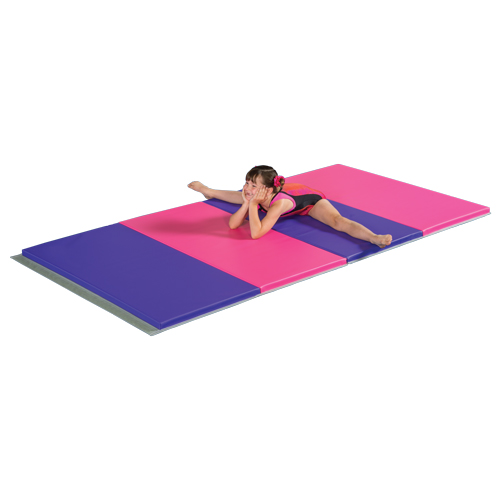 The 4x8x2.5 Gymnastic Mat is another high quality option if you're shopping for balance beam mats. It's 2.5 inches thick - providing superior protection and shock absorption if a gymnast slips off the beam. These are available in 14 different colors, and they feature an 18 oz. 6P compliant vinyl covering and durable foam interior.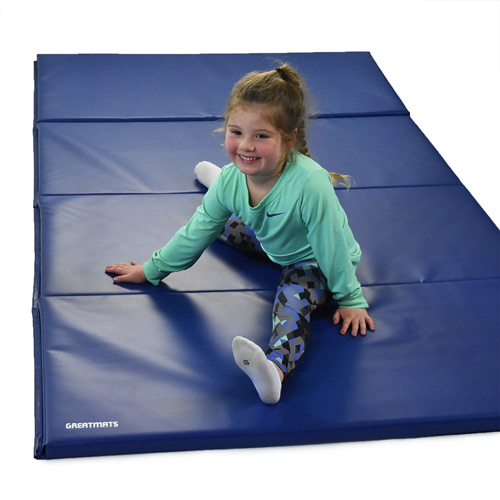 A 4x8 Foot Discount Gym Mat is another great option to consider when shopping for balance beam mats. It is very versatile, making it suitable for many areas of a gymnastics practice facility, and the 2-foot wide panels fold accordion style, reducing their size to 4 by 2 feet for convenient storage and portability. These mats have a durable, inner PE foam core that is 1 ⅜ inch thick and provides support and comfort, as well as softness and shock relieving qualities. They are also designed to prevent mold, mildew, smell, and rot.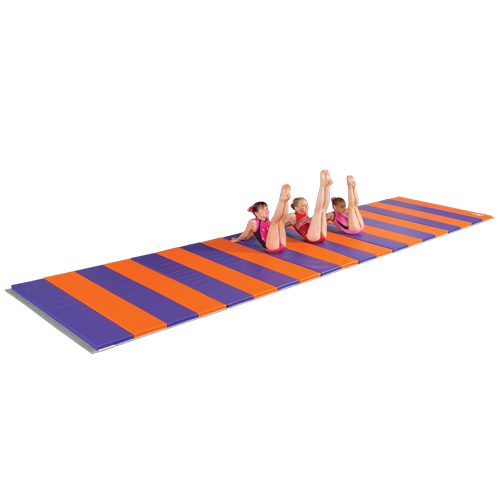 Finally, if you're looking for customizable balance beam mats, the Folding Custom Gym Mat is a great option. These mats are available in various sizes, colors, and thicknesses, and they offer versatility and durability. You can choose a color to match any school theme, and you can order the exact size and thickness desired. They are made with a durable polyethylene foam core to offer superb shock absorption, reducing the sting out of falls and minimizing potential injuries.
Any of the four mats highlighted would serve really well as balance beam mats. Regardless of the mat or mats you select, just make sure you provide adequate padding beneath your balance beam. Especially when gymnasts are just starting to learn how to do cartwheels, aerials, and flips on a beam, you just can't be too safe when it comes to protective precautionary measures. Your goal should be to create a large landing space beneath the beam, and employing any of the four mats highlighted would do just that.
What are dismount mats?
The dismount is one of the most thrilling parts of a balance beam routine. The gymnast doesn't just jump off the beam when his or her routine is finished. Rather, he or she chooses a stunning dismount that demonstrates skill and strength in the air before landing on his or her feet.
Having dismount mats in place will help to alleviate some of the sting from the landing, and they will protect from serious injury should an error occur while attempting the dismount. Greatmats offers a variety of landing mats that come in many different styles, including non-folding and folding options. Most feature a layer of at least one inch cross linked polyethylene foam, providing the best in durability and shock absorption properties. Most are also combined with a layer of polyurethane foam.
Dismount mats are essential landing mats, and Greatmats offers a wide variety with the following four products being among the best:
Bi-fold Safety Gymnastics Mats are perfect dismount mats. This particular option is 4 inches thick, and there are other thicknesses available, like 8 and 12 inches thick. They are made of dense foam and an 18 oz. vinyl coated polyester surface with 2 inch polyester web handles on all sides. They provide superior protection from falls, mishaps, and hard dismounts, as they will absorb shock and cushion the landings. They come in numerous standard colors like black and gray and premium colors like pink and purple.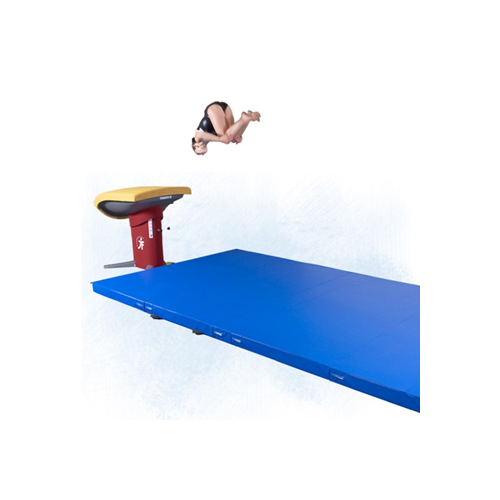 Gymnastics Competition Landing Mats provide superior cushioning when used as dismount mats. They are designed specifically to protect against potential falls off equipment. They come in two thicknesses - 4.7 inches and 7.9 inches, so you can choose the perfect amount of cushioning depending on your training purposes. These mats are durable and versatile, too. They provide a safe and reliable landing space that your gymnasts can depend on.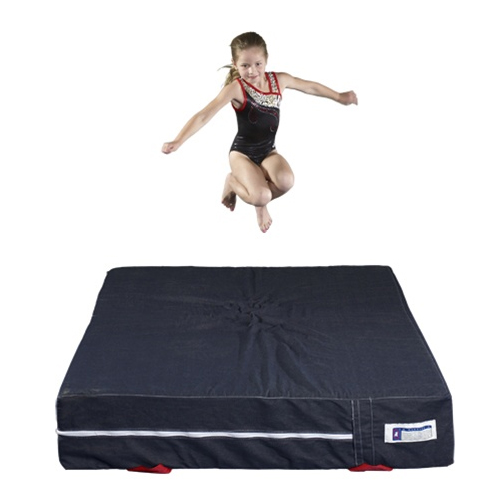 Safety Gymnastics Mats - all sizes offer exactly what you need when looking for dismount mats. They are versatile, and they can work for the beam exercise or other areas of your practice space. They come in three thickness levels and four dimensions, and do an outstanding job preventing injuries, leg fatigue, and joint fatigue. This allows gymnasts to keep practicing dismounts and mastering new skills without exhausting or injuring themselves.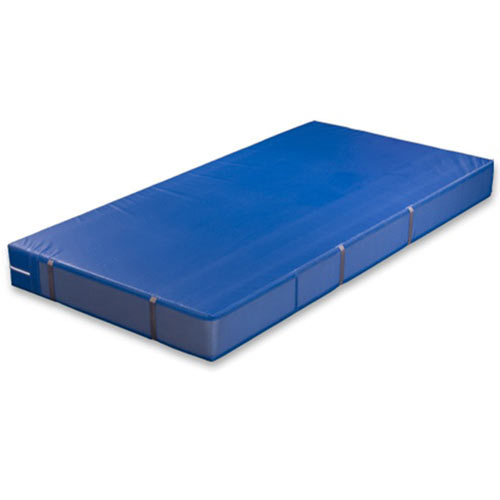 4x8 Safety Gymnastics Mats are the perfect dismount mats if you want a manageable size that can easily be moved and stored. They still provide top notch protection and shock absorption, and they will allow your gymnasts to practice and master a variety of balance beam stunts and dismounts without getting overly tired or injured. These mats, combined with practice, coaching, and safety practices, provide for an overall positive balance beam experience for your gymnasts.
Greatmats - for your balance beam mats and dismount mats
There aren't many things that are more exciting to watch than a successful gymnastics beam routine is. The beam exercise takes a variety of strengths, skills, and talents, and to master such a skill set is a great accomplishment. There are many dangers involved with the beam exercise, though, including a potentially dangerous level of impact on the body of the gymnast. If a gymnast lands wrong from a leap, flip, or dismount, the injury could be very serious. That is why having balance beam mats and dismount mats in place is imperative in protecting gymnasts from unnecessary injuries.
With the many types and sizes of mats available, it may be overwhelming to try to determine what makes a good balance beam mat or flooring system. Naturally, that depends on the area in which the mats will be used, as well as the types of tricks and stunts being performed and the skill level of the gymnasts performing them.
You may want to think about color. Do you want a custom color that is unique to your school or team, or, do you just want a basic or standard color?
You should also think about storage. Will you need to fold your mats up and store them away when not being used, or, can your matting system be laid out and left between practices and performances?
When shopping for mats, one thing is for certain. You never want to sacrifice on quality when it comes to balance beam mats. When you purchase from Greatmats, you can be assured that you're buying quality mats made out of the best materials and offered at the lowest prices. Contact one of the Greatmats experts to advise in determining which balance beam mats or dismount mats are best for you. Choose one of the mats highlighted here, or, ask them about one of the many other options. Regardless of which product or products you choose, you can't go wrong when you purchase from Greatmats.