What is the Best Laminate Flooring?
By Kyle Schurman Created: February, 2020 - Modified: February, 2023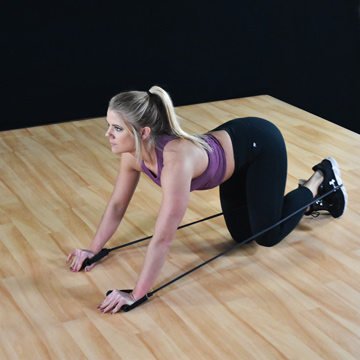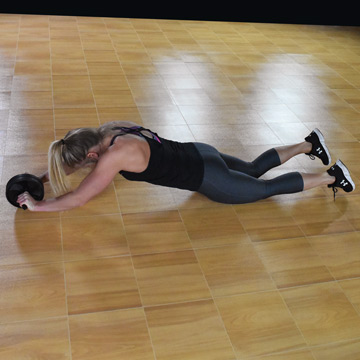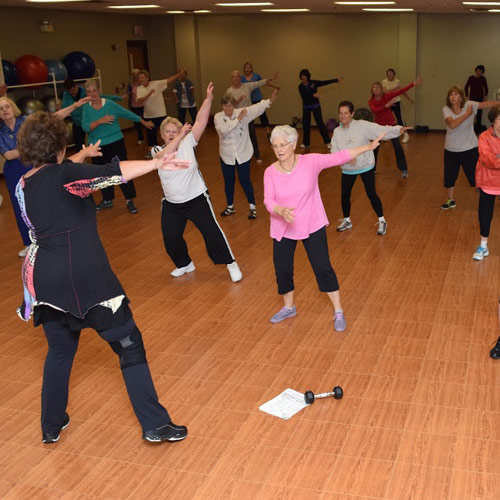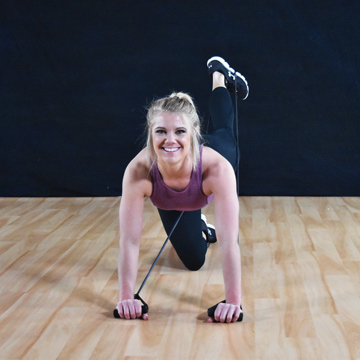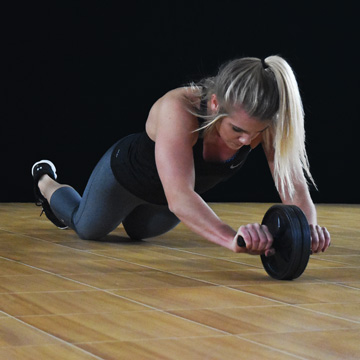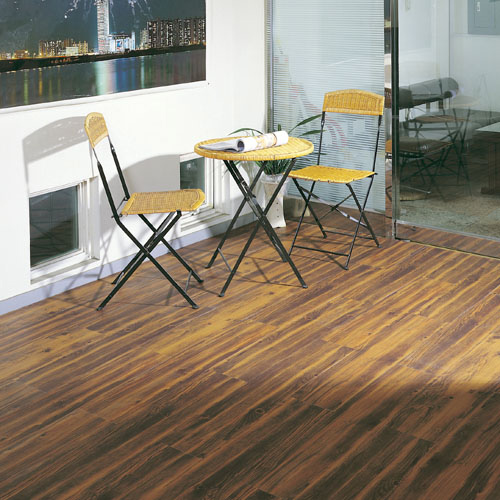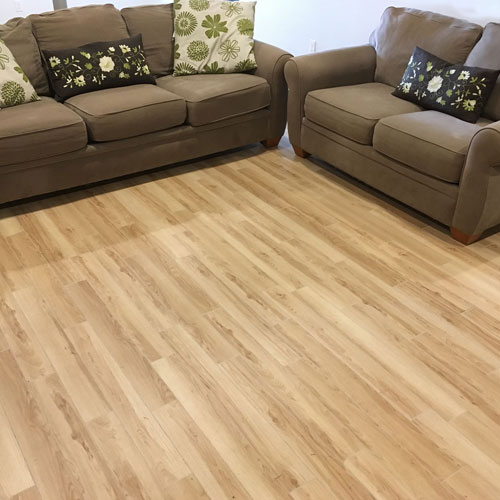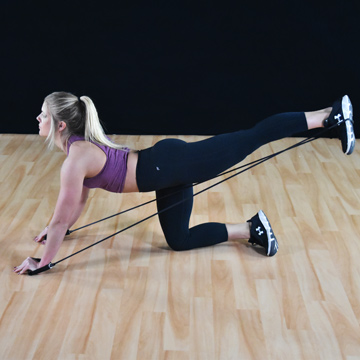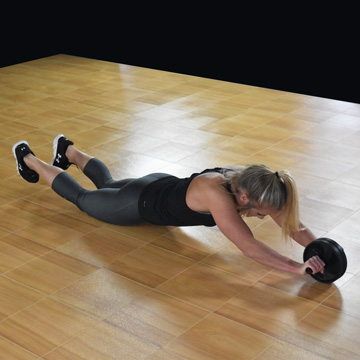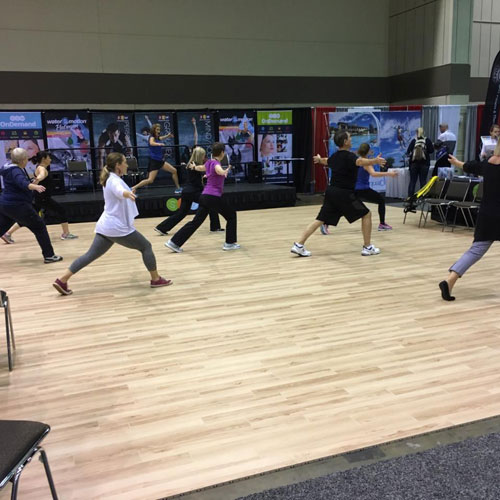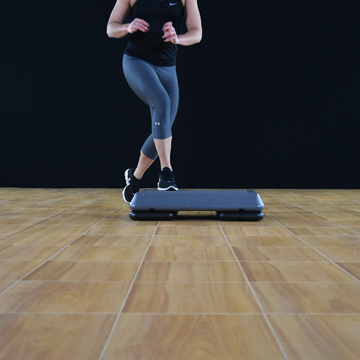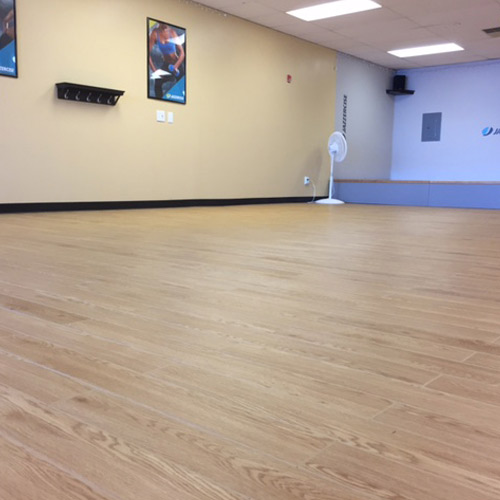 Laminate flooring has multiple benefits that make it a popular choice for a variety of use cases. Laminate is versatile, it looks great, and it is easy to install, all at a reasonable price.
Here are some of the
best laminate flooring choices
Greatmats has available.
Best Laminate for Water Resistance
Cork Laminate Flooring is a great choice when you need a water-resistant type of laminate. Cork is not waterproof, but it will resist soaking up spills.
The cork flooring is available in a few different colors and styles, giving you a great design option for use in a living area. The surface of the floor has an abrasion-proof design, meaning it will not scratch or show gouges.
The cork surface laminate has a sense of warmth that's perfect for use at home, but it's also durable enough to use in a commercial building or office. This surface has just a little bit of softness, so you can remain comfortable while walking on it.
Cork laminate also provides insulation against a cold cement subfloor, making it more comfortable for people sitting on the floor. It's an environmentally sustainable type of floor, harvested from the bark of cork trees.
Best Floating Wood Tile for Damp Areas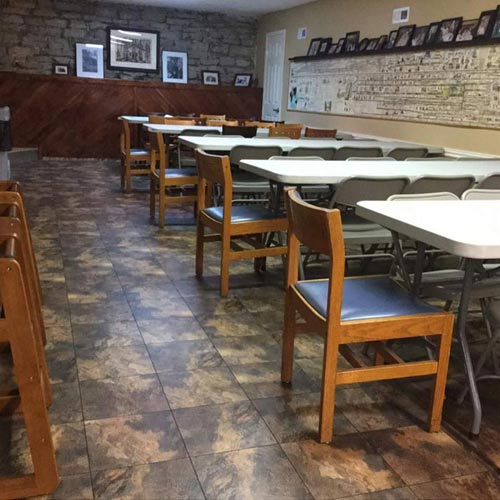 The Max Tile Raised Floor Tile is a perfect type of laminate flooring to use in a damp basement area. This product consists of a 3 mm thick photographic wood or stone look layer on the top with a plastic polypropylene base tray on the bottom.
The top layer will resist wear and scratches, even in high traffic areas, due to a wear layer covering the wood grain design. You can select from among numerous faux wood grain finishes and stain colors in the top layer. You'll find dark oak, cherry, walnut, maple, and other finishes.
The base lifts the top layer away from the subfloor, allowing air to flow underneath the base, which will remove dampness and moisture from the subfloor. The plastic base is sturdy enough to support the weight of furniture or people regularly walking on it.
Best Laminate Flooring for Workout Rooms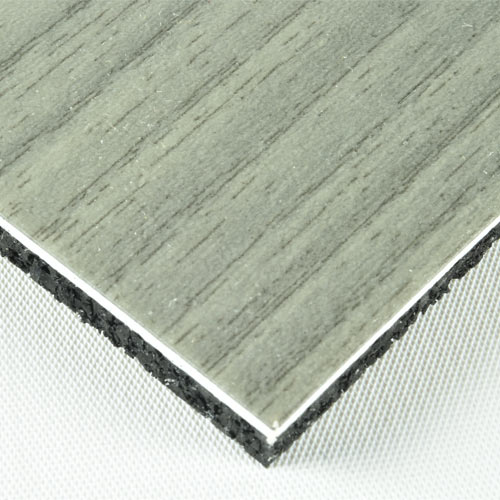 With the Athletic Vinyl Padded Roll product, you'll have a laminate top layer bonded to a rubber bottom layer.
This provides an excellent amount of cushioning for those who are looking for a forgiving floor for workout areas. Cushioning ensures the athlete's ankle, hip, and knee joints will not be as sore after a hard workout, allowing for a longer exercise session.
With the 5 mm thick rubber base, you'll also receive noise absorption capabilities, which is nice when your workout room is on an upper floor and you don't want the sound to carry to the lower floors.
You can select from a few different colors on the top layer of this laminate flooring. There's a deep chocolate brown, a grey graphite, and some wood grain selections, among others.
Best for Easy Installation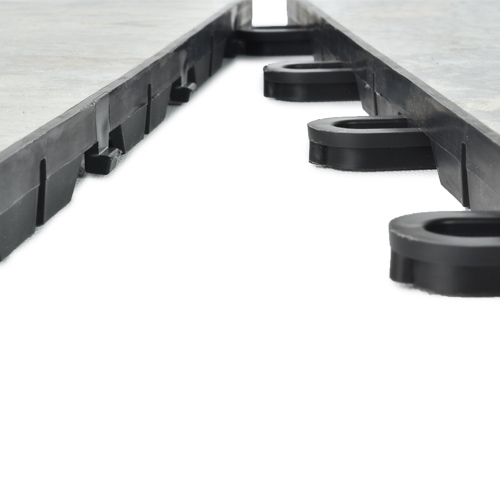 The TileFlex Floor Tile product is available in several different styles, including solid color, faux stone, and faux wood grain.
Much like the Max Tile it's also one of the easiest laminate tiles to install, thanks to hidden interlocking edges on the tiles. They have a high level of durability too. You can use them for a home installation or in a commercial or office building.
Additionally, because of the design of the edges, you can add extra tiles to the perimeter of the laminate floor and create a larger coverage area at any time.
These tiles do not have a cushioning layer attached to the back of the laminate layer. So for a workout room or a basement rec room, you may want to install a rubber underlayment layer on the subfloor before placing these laminate tiles. Our
2 mm Rubber Floor Underlayment
works well for this use case.
Stone Look Laminate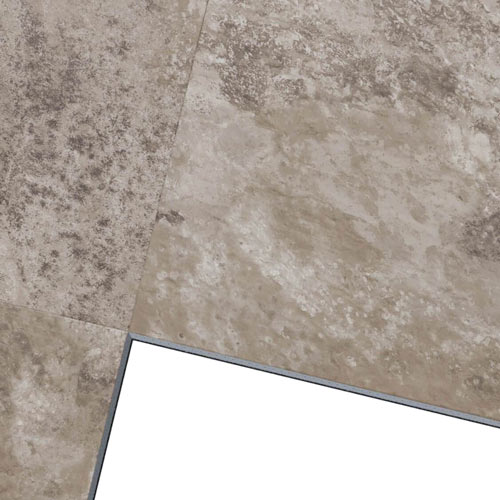 Some people prefer a laminate that provides the ability to create a stone look pattern, like you might see in a kitchen or in a rec room. Our Envee Tacky Back LVT Laminate Tiles have a smooth top and a clean look.
This is a durable type of flooring with commercial properties. It requires very little maintenance. It's a high quality flooring that carries a long warranty period and a low price per square foot of coverage.
About Laminate Flooring
Laminate flooring has come a long way from the days of plastic-y, inflexible pieces that looked cheap and did not deliver any cushioning underfoot, often receiving a poor review from customers.
Modern laminate has the look of hard wood or slate, creating a natural looking surface that won't create a huge dent in your budget.
It also may have textured effects in the surface, which creates an even more realistic look in the flooring. There are laminates that are perfect for transit spaces, stairs, step up areas, and high traffic areas. Our collection of laminates can match whatever use case you have in mind, giving you a good value per square foot of coverage area.