What Is The Best Flooring For Hip Thrusts And Glute Bridges?
By Lisa Hobbie Created: February, 2021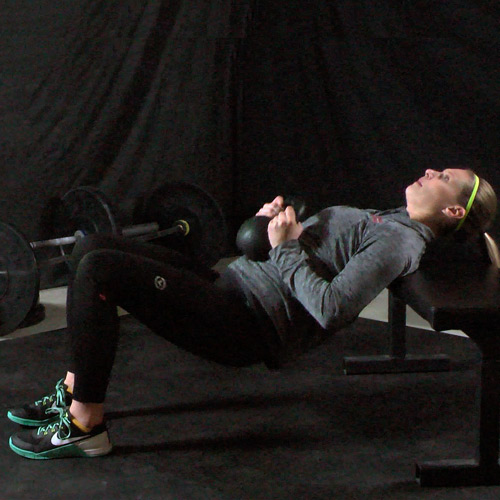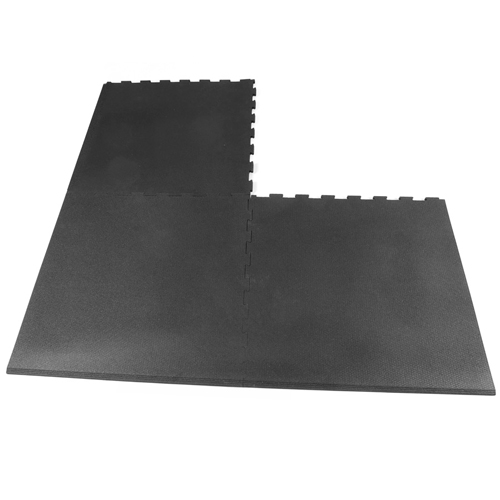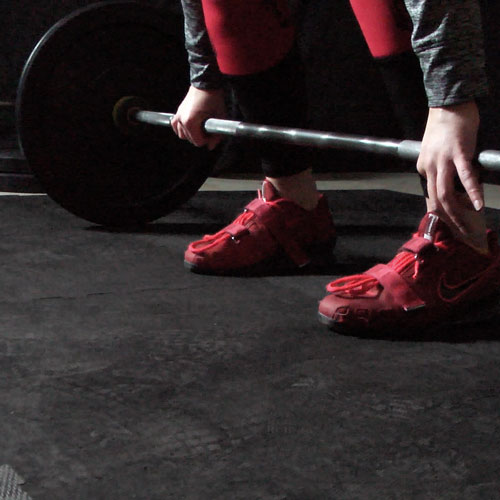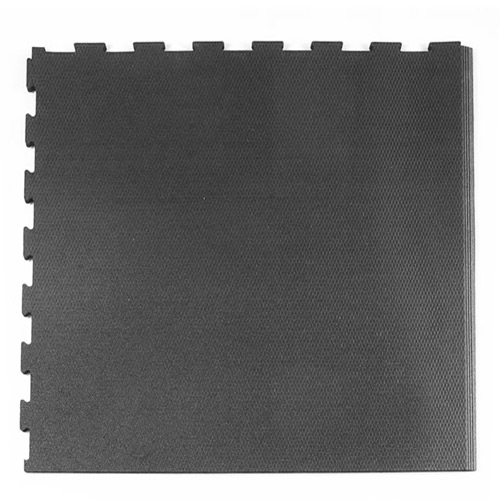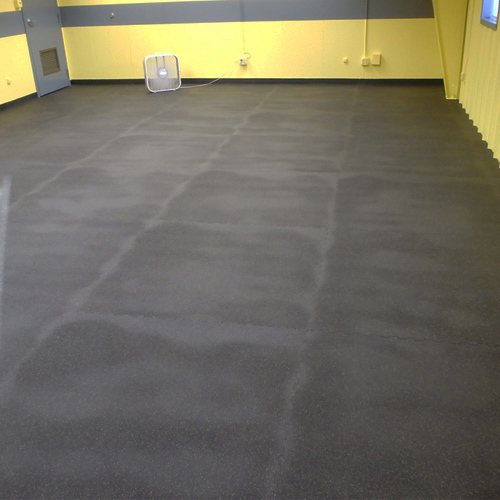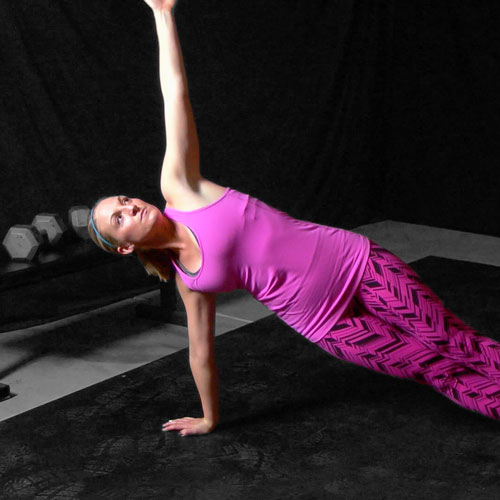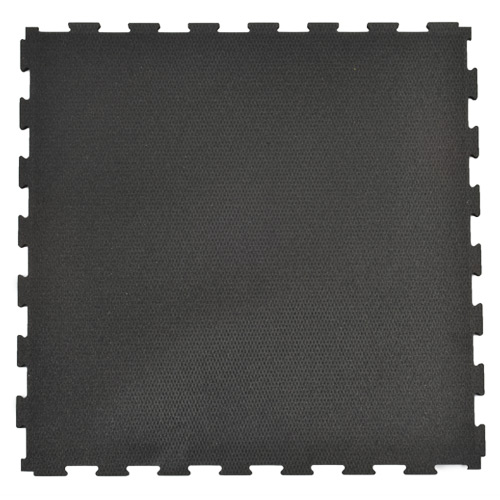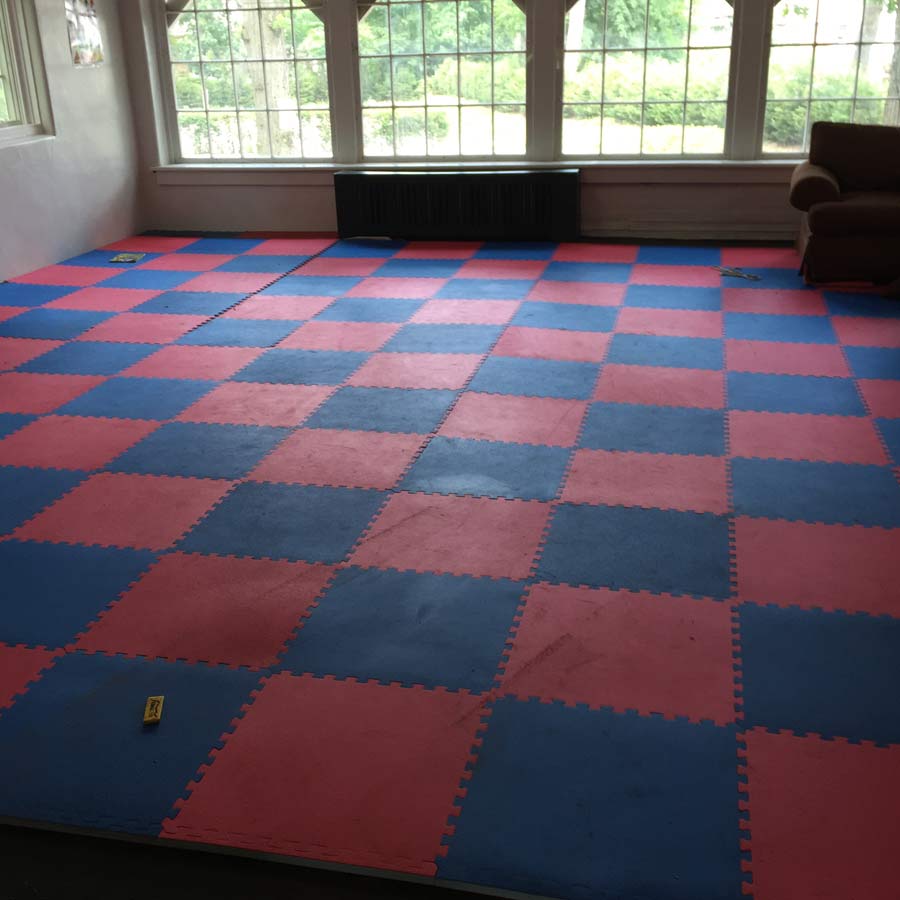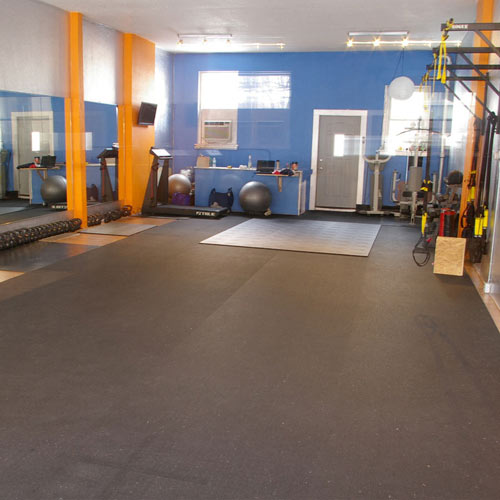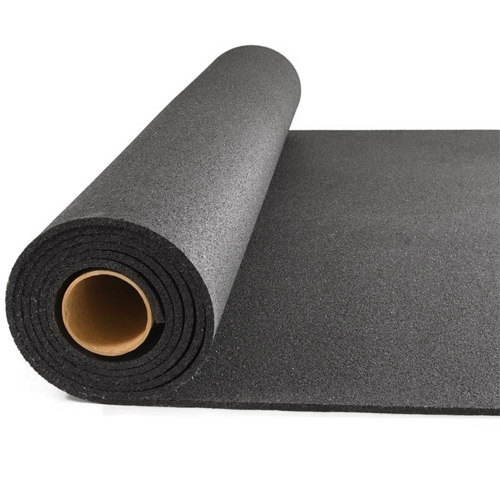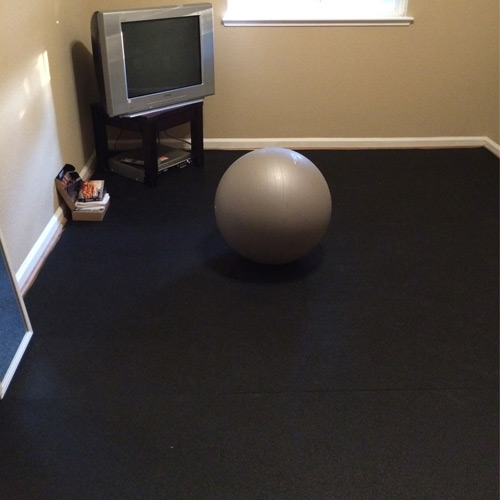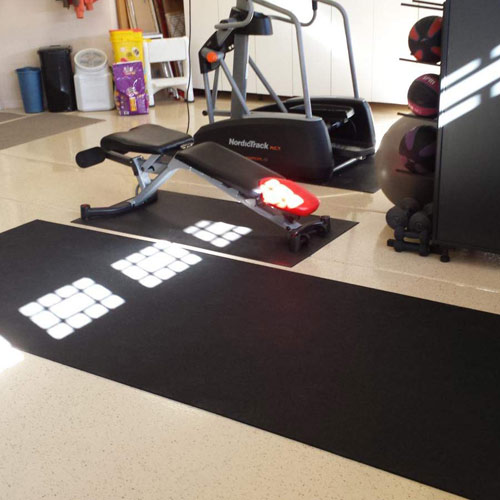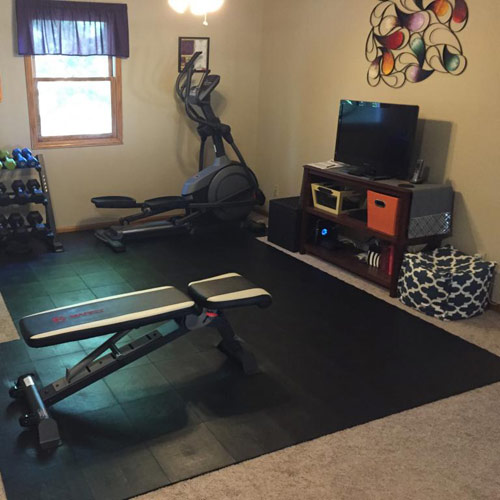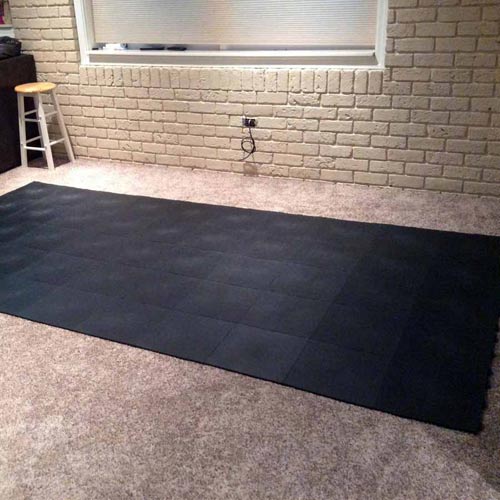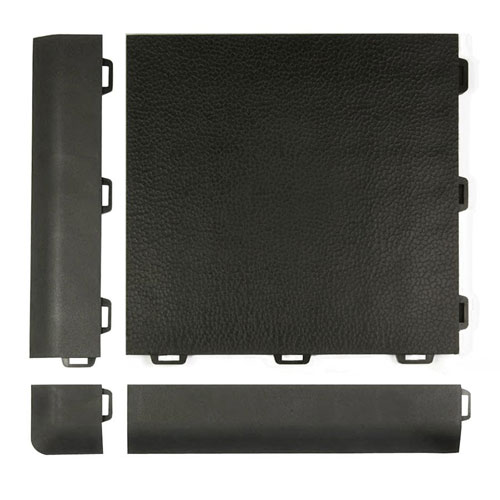 Hip thrust floor
exercises and glute bridges are among the most popular exercises for those looking to target the posterior chain of muscles. Having strong glutes, quads, and hamstrings helps with core stabilization and improved athletic abilities. For hip thrust floor exercises, finding a mat with a non-slip grip for good traction is key. And for glute bridges, finding exercise floor mats with good padding is imperative. These are effective exercises that can be done at home without the need for a special weighted machine or equipment.
When performing a hip thrust floor exercise, sit with your feet flat, shoulder-width apart, on a non-slip mat. Bend your knees while your back is against a bench, box, or other elevated surface, which you can rest your elbows on. Then, keep your chin tucked and push through your heels while your thighs become parallel to the floor while your legs form a 90-degree angle. Squeeze your glutes at the top and then return to the starting position. To make this exercise more challenging, you can change it to a single-leg variation, or, add some weight with a barbell, plate, or dumbbell. Having exercise floor mats with some grip and traction really help keep those feet firmly planted on the ground - keeping your workout safe and effective.
To perform glute bridges, you also keep your feet planted on the floor, but you also keep your shoulders, neck, and head on the floor. This is why it's important to perform this move on a mat with some good padding - for comfort and protection. Simply lift your hips off the mat until your knees, hips, and shoulders form a straight line, and then just squeeze the glutes nice and hard and hold while drawing your abs inward. Return to starting position and continue for 10-15 reps. To do a banded glute bridge, add a booty band around the bottom of your thighs and do 15-20 reps.
Greatmats offers the best variety of exercise floor mats, with specific varieties that are perfect for glute bridges, hip thrusts, or both! Among the best are the following 5:
Which Exercise Floor Mats Are The Best For Hip Thrust Floor Workouts?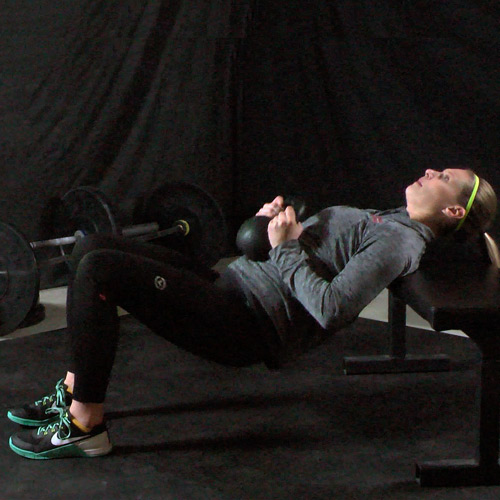 ShokLok 2x2 and ¾ inch thick mat
work really well as a hip thrust floor mat. This super durable matting system is made of commercial-grade recycled rubber. It will not harbor or promote bacteria growth as it is completely non-absorbent. This is a great feature if you tend to sweat a lot, or if you'll be working out in a basement or other space prone to moisture.
This robust rubber mat system is super versatile and will stay put once in place. Not only does that make it perfect for hip thrust workouts, but it also works well under exercise machines and free weight equipment.
This mat contains an agent that reduces the typical rubber smell, and its waffle bottom design provides a reduction in vibration and noise, making it great for areas where free weights will be used and dropped. This mat does not curl or bend, and it comes with optional straight and beveled edges to provide a clean, boxed in look.
Each interlocking mat will cost just under $19 and will provide roughly 4 square feet of coverage. Connect as many of the 2x2 foot mats together as you need to create your desired workout space. This product comes with a 5-year limited warranty but will perform well for many years beyond that.
Which Exercise Floor Mats Are The Best For Glute Bridges?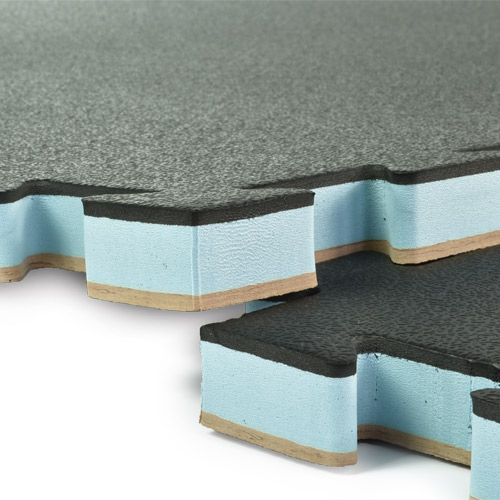 Martial Arts Premium Karate Mat
is a 1-inch thick puzzle mat that is made of high-density EVA foam. It is an excellent choice for someone looking for super durable interlocking style matting that can be used for everything from karate to yoga and glute bridges. The 1-inch thickness provides sufficient padding, and the smooth surface finish works for bare feet or soft shoes.
Not only does this mat provide cushioned support for glute bridges, but it also provides stability and allows for quick, intense and expressive movements practiced in martial arts disciplines and a variety of step, march, and other aerobic workouts.
These exercise floor mats are a breeze to install with their interlocking design, and the closed-cell foam prevents odor, mold, mildew, or moisture absorption. They are very tough and double sided, attractive, and low maintenance.
Each of these mats cost roughly $23 and provide 10.76 square feet of coverage. They come with a 1-year limited warranty.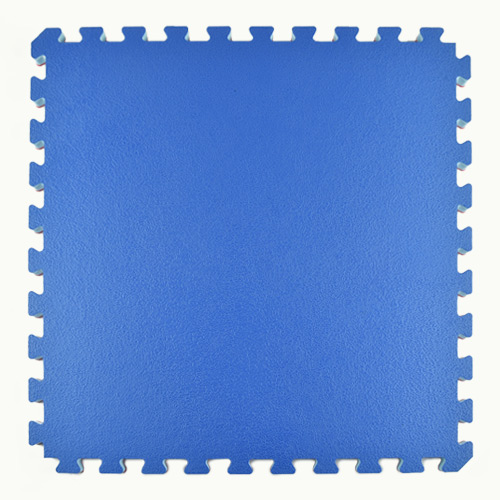 The
Home Karate Foam Mat
product is another excellent option for glute bridges. It's a super safe and comfortable mat that is lead and latex-free and made of high quality, super durable EVA foam. It's waterproof and durable and a great portable option that is sized for easy transport and storage. It provides a great cushioned surface on which to practice glute bridges, and it's reversible and double colored.
Multiple mats fit together easily and securely. The mats can be pieced together for a wall-to-wall installation if you want to use this system to cover a small gym. Or, you can use them for a smaller island installation if you just want to use them for glute bridges and similar exercises. This 1-inch thick, versatile product is an affordable way to create a cushioned surface for just about any exercise.
This product will cost around $11 per mat, and each foam mat will provide 4 square feet of coverage. It comes with a 1 year limited warranty.
Which Exercise Floor Mats Work Well For Both Glute Bridges And Hip Thrust Floor Exercises?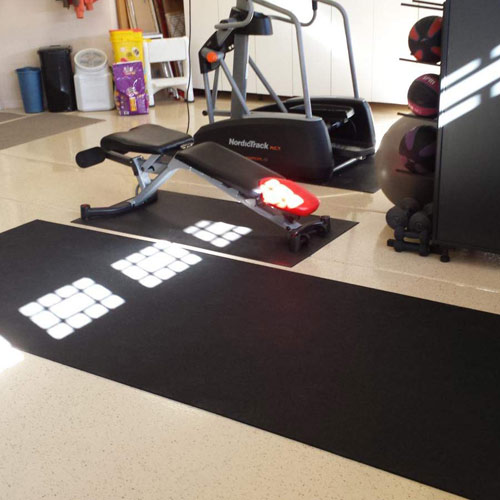 The
Plyometric Rubber Roll
is among the best exercise floor mats that are suitable for virtually any exercise aside from Olympic weightlifting - including hip thrust floor exercises and glute bridges. It provides superior cushion and shock absorption in 4 feet by 10 feet surface.
The rolled material requires no adhesive for an easy installation, and once rolled out, will stay in place until you roll it back up. It is made in the USA of the highest quality craftsmanship and materials that are found in professional gyms nationwide.
This top-notch product features a slightly porous structure - making it a uniquely cushioned rubber product. With a plyometric rubber roll on the floor below you, your body will be safe and protected. This mat provides friction, so it will keep your feet in place when firmly planted for your hip thrusts. It will also stay in place if you use it for workouts that incorporate intense, quick bursts. These exercise floor mats also boast sound absorption qualities that many gym owners and athletes really appreciate. Overall, this product is durable, high performing, and simple to use.
Each of these rolls will cost around $123 and provide 40 square feet of coverage. They also come with a 5-year limited warranty. This truly represents amazing value for a top-quality product.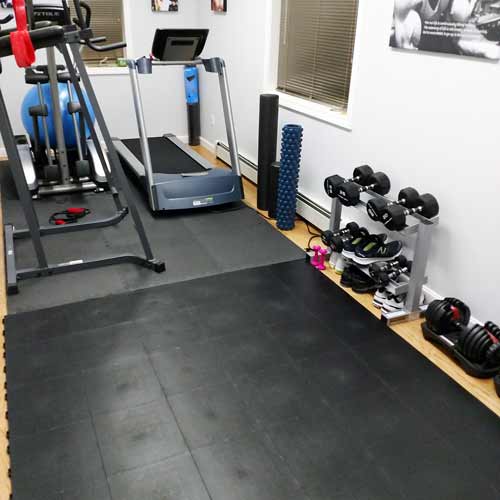 StayLock Tile - Orange Peel
is the perfect choice if you like exercise floor mats that are durable like rubber with soft, cushioning qualities like foam. This robust product is made of durable PVC. It boasts a super reliable locking connection design that will keep each mat from separating over time.
If you like to do your hip thrust floor exercises or glute bridges in a gym setting, this is a great product, as it is waterproof and resistant to most acids and oils. It can also be laid directly over cement or concrete. And with a lightweight tile design and raised base, water will never get trapped beneath the flooring.
In terms of comfort, these gym tiles provide amazing cushion and superior support for any level and intensity, including floor exercises, aerobic workouts, and more! They also boast a surface top texture that provides superb ergonomic benefits and aesthetic appeal, as well as anti-fatigue benefits.
Finally, Staylock tiles are also among the most durable cushioned gym flooring. With the ability to support heavy exercise equipment and provide for perfect floor exercises, this really is the perfect product!
Each individual tile will run less than $5.50 and provide 1 square foot of coverage. It also comes with a 5-year limited warranty.
Greatmats - For The Best Exercise Floor Mats For Glute Bridges And Hip Thrust Floor Exercises!
Aside from learning how to properly perform weight lifting and workout moves and selecting the best equipment and weight systems that will go in a home or commercial gym, consideration must also be given to the gym flooring that will be installed. Having an adequate and proper flooring system in a gym will provide safety features for the athlete, protection to the subfloor, and protection for the exercise and fitness equipment. It will also help the athlete achieve proper form for maximum results.
The wide variety of exercise floor mats at Greatmats is quite extensive. The products highlighted are merely a sampling of some of the best options for glute bridges and hip thrusts. However, the many different varieties of mats have been installed in hundreds of professional and home gym settings worldwide, and they provide the best in quality, value, service, and dependability.
Most of the various mats at Greatmats come with a warranty and many are designed specifically to take the use and abuse of heavy use and fitness equipment. You can be confident in the longevity of your investment when you choose Greatmats. Simply reach out to the friendly and knowledgeable staff who will help you determine the best option for your specific workouts, preferences, and fitness space.