What Is The Best Flooring For A Ladder Workout?
By Lisa Hobbie Created: May, 2021 - Modified: March, 2023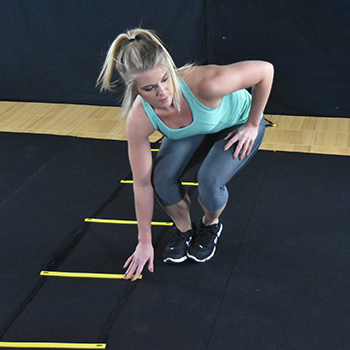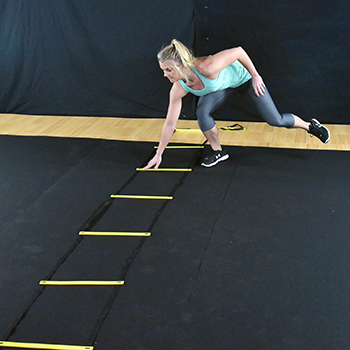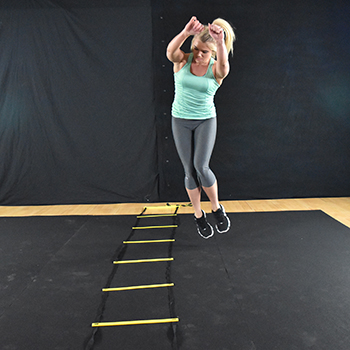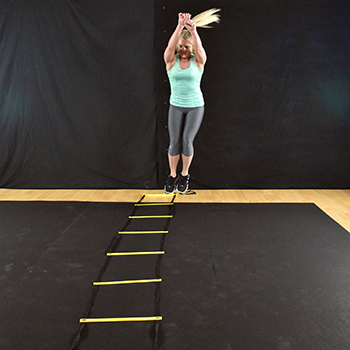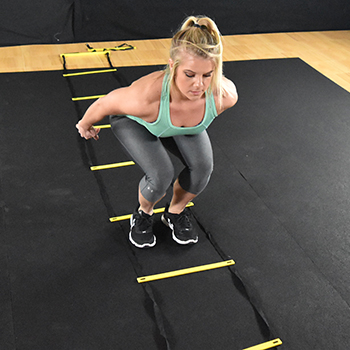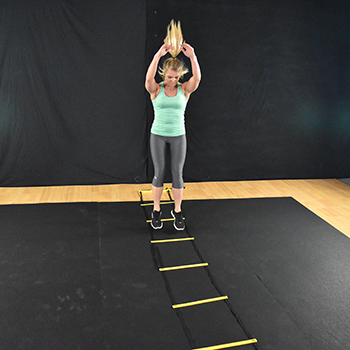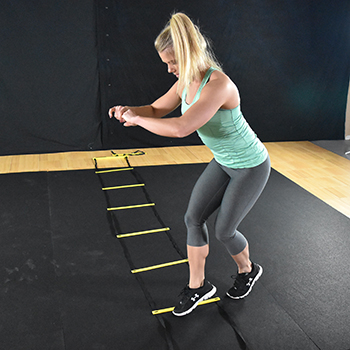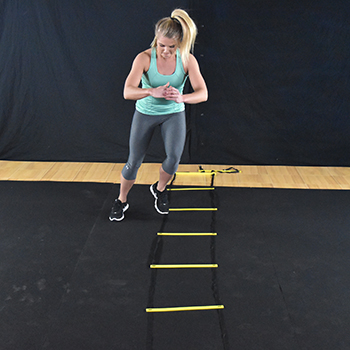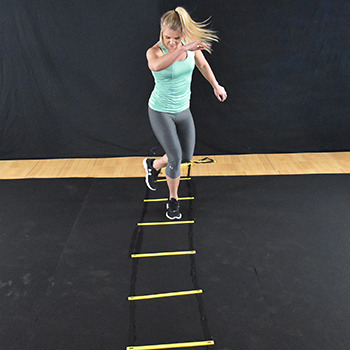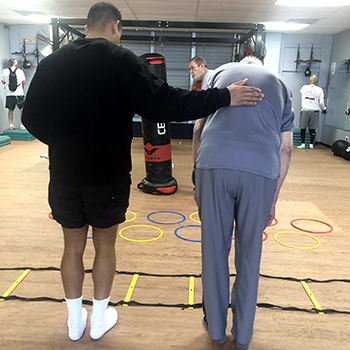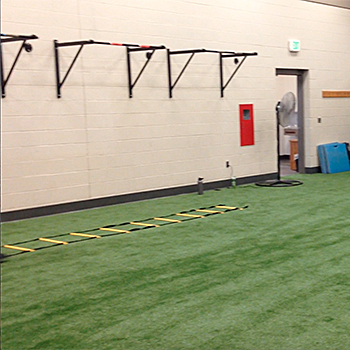 Most fitness enthusiasts are always looking for ways to get their hearts pumping and a ladder workout is one of the best ways to achieve that. A ladder drill workout combines focus, agility, speed, and strength training. By doing one or more exercises with various numbers of reps, your body could benefit in more ways than it would by going for a run on a track, doing a traditional hiit workout, or following an exercise program on a cardio machine.
When doing a ladder workout, it's important that you have a supportive floor underfoot. Whether using a home or commercial gym, this type of workout can be brutal without shock absorbing benefits and a surface that promotes ease of movement and enough traction to prevent slipping.
Greatmats offers the best flooring products suitable for a ladder workout, with the following 5 products being among the most versatile and popular:
Each of these flooring solutions both looks and performs extremely well, and each one delivers a set of fabulous features and benefits! Knowing which item to go with depends on the type of flooring product you prefer, the size of the space in which you will be doing the ladder workout, and the budget within which you are working with.
The Best Rubber Roll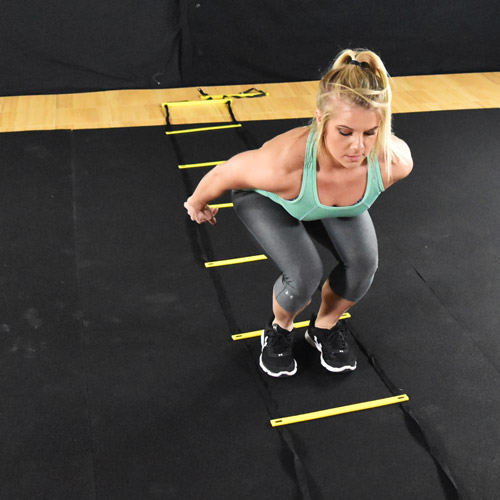 A Plyometric Rubber Roll is a great product designed specifically for repetitious and rigorous sports workouts like plyometrics, hiit drills, and aerobics. This rubber roll is a low density product and is known for offering outstanding cushion and shock absorption with the best traction of any product on this list.
It will endure heavy and constant use, as well as the weight of exercise equipment if you want your flooring to serve multiple purposes. It is made in the USA with top notch materials and quality craftsmanship and is easy to unroll and install with glue or tape over a solid surface like wood or concrete. The mats are available in different colors and thicknesses and are easy to clean with a broom, vacuum, or damp mop.
The Best PVC Tile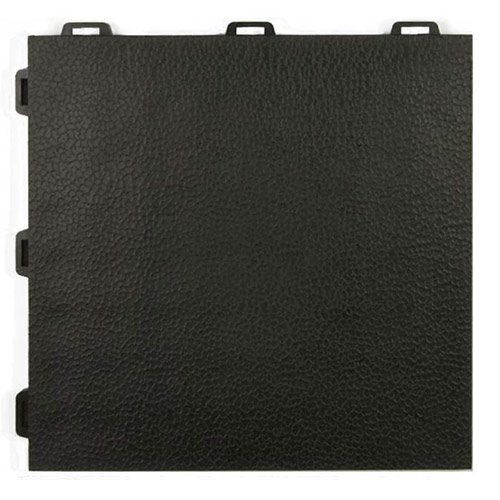 Orange Peel Staylock Tile is a superb lightweight product made of PVC. This type of tile is not only good for ladder exercises, but it also offers a durable surface which is perfect to support heavy exercise equipment. It provides a cushioned surface, and it can be quickly and easily installed directly over your existing floor - including carpet.
Its smoothed edge support structure will grip your subfloor below without damaging it, preventing shifting and sliding of the floor. There are several color options to choose from, and It is waterproof and resistant to most acids and oils.
The Best Turf Options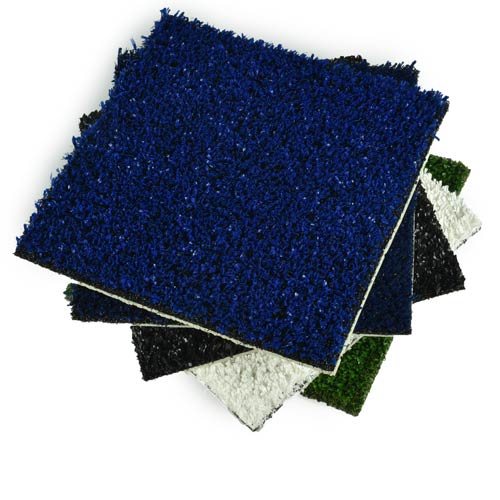 Greatmats Pro Gym Turf is a super affordable gym turf product that is suitable for indoor or outdoor applications, and it's perfect for agility sport training and exercises. It's easy to stretch, bend, and lay this turf, and a 5mm foam backing offers a base layer of protection to athletes. It's virtually maintenance free, and it is commonly used for agility, sled, and sports performance activities.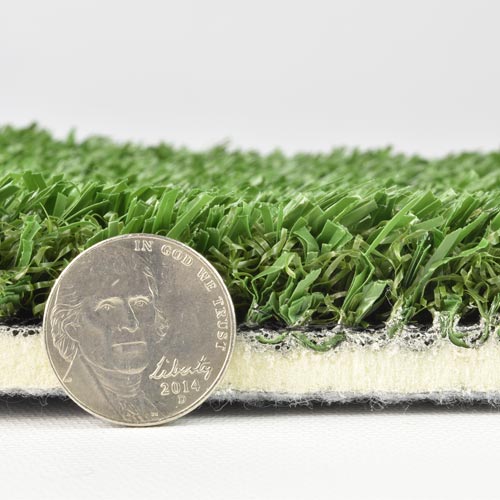 V Max Artificial Grass Turf is an extremely versatile and popular gym turf flooring option that is suitable for indoor and outdoor applications. It's among the best turf products available anywhere, and it delivers high performance quality, durability, and value. The turf is essentially maintenance free, and it reacts naturally as it provides a realistic feel with a blend of nylon and polyethylene. With a ¾ inch pile height and 5 mm foam backing, athletes will appreciate the appearance of a strip of soft, natural feeling grass.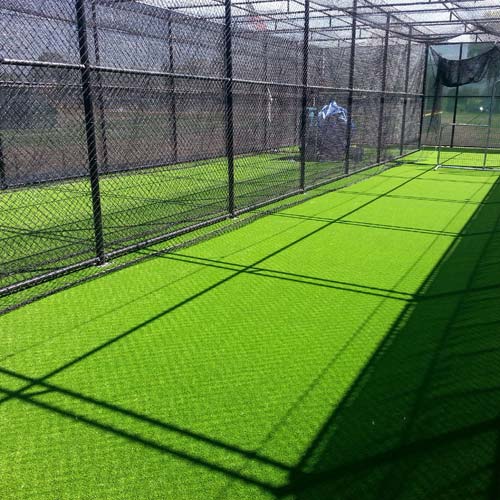 Bermuda Artificial Grass Turf is another excellent option that is suitable for those looking for an economical option. This one is designed for indoor installations, and it can be used and applied for a permanent, glue down installation or for a portable installation using tape. This versatile product
offers a soft base foam and tough polypropylene plastic which will provide you with a sure footing that offers protection from joint injuries. This turf reacts naturally and is a breeze to clean and maintain while delivering consistent performance over time.
Greatmats - For the Best Ladder Workout Flooring
If you are ready to purchase one of the best gym flooring products available anywhere, Greatmats is the place to shop. Whether you select one of the top notch products features, or, if you want to explore other options, just reach out to the fabulous team at Greatmats who will help you choose the solution that is perfect for your training space. No matter which solution you choose, you can feel confident in the fact that you'll be purchasing the best.